Volvo Philippines, the official and authorized dealer and distributor of the Swedish premium car brand Volvo, graciously hosted this year's second assembly of the various Swedish companies in the Philippines. The Makati showroom that houses the stunning lineup of Volvo luxury cars has been tastefully transformed to provide esteemed guests from top Swedish corporations a sumptuous breakfast for the first meeting that was held outside the Swedish Embassy.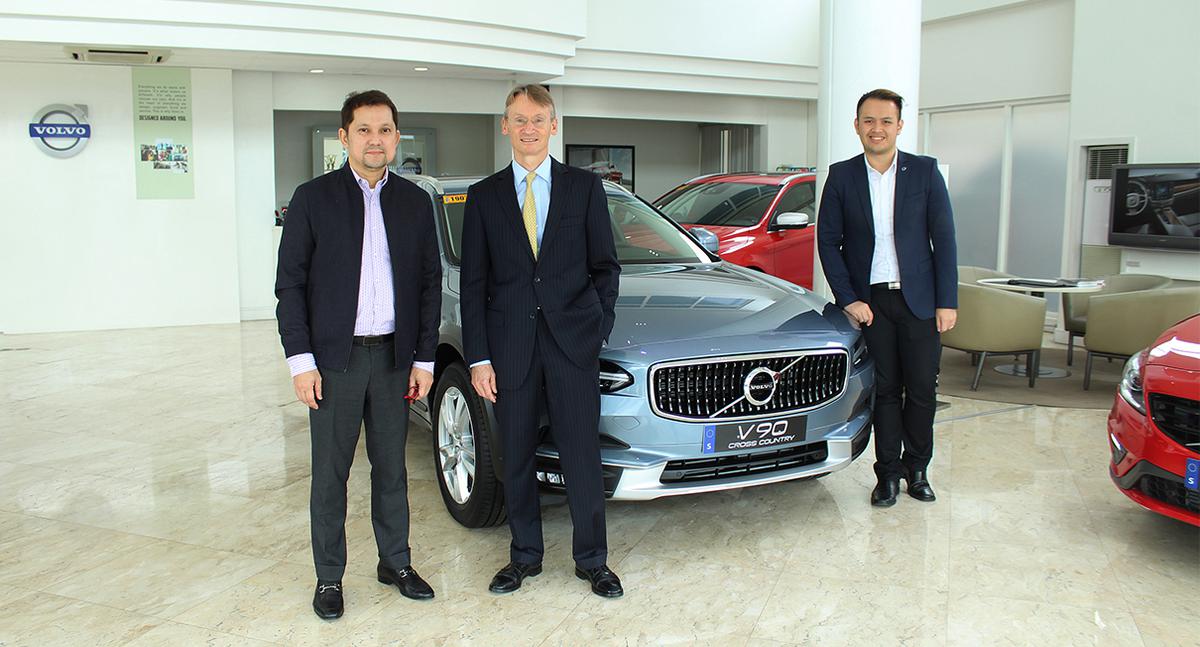 Organized by the Embassy of Sweden, this gathering of Swedish business leader comes together to discuss and exchange ideas on economic and business developments in the country. Dubbed by the Embassy as Team Sweden, the Scandinavian conglomerates that are members of this group, convene periodically to share insights and learnings that will help bolster good business relations in the Philippines. This is also aligned with the Swedish Embassies' vision to enhance interpersonal relationships between the two countries as well as introduce Sweden as a modern and innovative country that values sustainable development. Those who joined are from major firms such as Astra Zeneca, Atlas Copco, Ericsson Telecommunications Inc., IKEA, SAAB, SKF, Swedish Crewing Management, Swedish Match Philippines, Business Sweden, Philippine-Swedish Business Council, Polarmarine, Retail Software Associates Corporation, Volvo Buses Philippines and Volvo Cars Philippines.
The Swedish Embassy in Manila has just celebrated its 70th year in the Philippines where Volvo Philippines also lent its support. The Swedish car brand has expressed its assistance to the Embassy's programs and activities.