According to new research from LinkedIn, the world's largest professional network, generative AI innovations are prompting professionals to adapt to new ways of working in the Philippines. Over three-quarters of professionals (76%) believe there will be a "significant" change to their jobs next year due to AI.
While this has created some uncertainty, with 57% of professionals feeling overwhelmed by the amount of change AI may bring to their job in the future and about 4 in 10 (41%) professionals worried they wouldn't be able to keep up with AI developments sweeping through the workplace, most professionals in the Philippines are willing to embrace the shift. Seven in 10 professionals (69%) say they want to learn more about AI, even if they don't know where to start.
In fact, more than half (55%) of the local workforce admits to already using generative AI in their jobs, with 47% of professionals trying out generative AI tools like ChatGPT. Millennials and GenZ professionals are leading the usage of Chat GPT at 46%.
Filipinos are demonstrating greater curiosity and enthusiasm for the future, with 59% of professionals saying they are worried that they should know more about AI. This need to appear "in the know" might stem from over 1 in 2 (54%) believing their colleagues are better versed in AI than they are.
The possibilities of AI at work are endless
Filipinos are optimistic that AI will positively transform their careers, with almost all (97%) saying they are excited to use AI at work and believe it will help them progress (95%).
Filipino professionals believe AI will contribute to more equitable career opportunities for the local workforce. Over half (55%) say that AI will create more job opportunities outside metro cities because more can actively upskill in AI and leverage AI resources to work remotely. One in 2 also say that AI-related skills will allow them to be on a more level playing field with other professionals despite their educational qualifications.
LinkedIn data shows a 21x global increase in English-language jobs since Nov 2022, mentioning new generative AI technologies such as Chat GPT, demonstrating that AI may be essential for those looking to develop their careers.
When asked how they think AI will help move their career forward, almost 7 in 10 (69%) professionals in the Philippines say it would make them more confident at work by giving them faster access to knowledge, while 39% said AI would help suggest what skills or training they need.
Many are already thinking of ways it can help them be more productive, with over 8 in 10 (81%) planning to use AI to solve problems or overcome obstacles at work. Over 7 in 10 (77%) say that it will spare them the blushes as they'll leverage AI tools to help them with the questions they're too embarrassed to ask their colleagues, and 71% say it will take tedious tasks off their plates, so they can focus on work that excites them the most. Over 6 in 10 professionals (65%) have progression on their mind as they plan to use it for career advice.
Soft skills paired with AI skills are essential for the future
Professionals believe AI will boost their access to the right knowledge and skill sets they need for work and spotlight the irreplaceable value of their human skills in career advancement. Professionals in the Philippines think skills like problem-solving (77%), creativity (77%), and communication (76%) will become more important as AI tools become more widely used at work.
As AI can take away some of the drudgery of their daily jobs, professionals hope to have more job satisfaction and lead an improved quality of life. More than half of the Philippines' workforce believes AI can make their jobs easier, increasing job satisfaction (62%) and helping them achieve more outstanding work-life balance (57%). Professionals are keen to invest their freed-up time in learning new job skills (51%) and strengthening their professional networks (39%).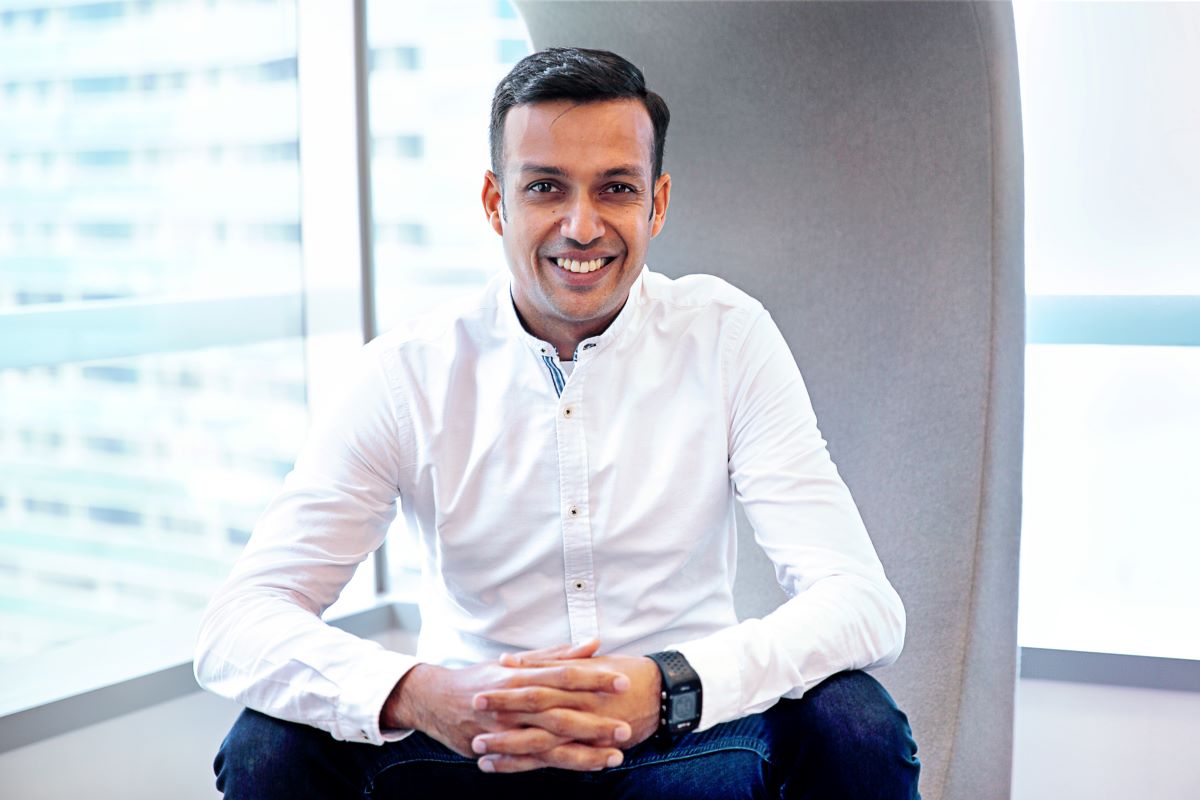 Atul Harkisanka, Head of Growth Markets and Country Lead for the Philippines at LinkedIn, says: "This is undoubtedly an era of change with generative AI gaining more prominence in the workplace. It is encouraging to see professionals focus on the positives that AI can bring to their working lives. We can sense the interest and excitement among Filipino professionals in leveraging AI to help them win their career progression with faster access to knowledge and insights, unlock new levels of productivity, aid with work problems, and cultivate better work-life balance. In fact, our study shows that over 8 in 10 (85%) professionals in the Philippines believe it is likely that AI will be an 'invisible teammate' in the next five years. With their time freed up, many are looking to invest in themselves by learning new skills, focusing on more creative and strategic work, and growing their professional network – all of which are strong career boosters.
On LinkedIn, we see a significant increase in conversations, with members also adding AI skills to their profiles. Additionally, our data highlights the enormous value of soft skills and how imperative it is for professionals to continue leaning in on these skills they already possess as we navigate this new tech and changes ahead."
Whether you're AI-Advanced or AI-Anxious, taking the plunge can help you in your career and job, and Atul Harkisanka shares some advice to get you started:
Embrace the experts and tap into your network: Reach out to your network to share learnings and stay up to speed on AI by following thought leaders and subject matter experts on LinkedIn.
Sharpen your soft skills: Don't underestimate the importance of showcasing your soft skills as AI continues changing how we work. LinkedIn data shows that the skills required for many jobs in the Philippines have changed by a staggering 31% since 2015, and with AI accelerating these shifts, people can expect their jobs to change even more quickly, with the skills required for many jobs will change by reaching at least 48% by 2025. The top anticipated most in-demand skills are problem-solving, communication, and creativity.
Take advantage of existing tools: Use AI tools already available on LinkedIn, including collaborative articles — knowledge topics published by LinkedIn with insights and perspectives added by the LinkedIn community. These articles begin as AI-powered conversation starters developed with our editorial team. Next, with the help of LinkedIn's Skills Graph, the team connects each article with subject experts who contribute with their advice and insights. Microsoft's WorkLab Guides give helpful tips, from how to use AI to dominate your task list to how to make in-person time count for your team.
Acknowledge your AI worries: Feeling a little nervous or overwhelmed with new technology is okay! People felt similarly when the internet was introduced, and it's important to remember that these changes don't happen overnight. These are long-term changes, and you can do the work to be part of the change, not just be impacted by AI.
Grow your AI skills: Develop your AI skills and stay ahead of the curve. LinkedIn is unlocking the most popular AI courses on Linkedin Learning for free until 15 December 2023, which includes AI courses such as: