Webb Fontaine, a global leader in providing IT solutions for trade facilitation, is in search of local talents to join its growing operations in the Philippines. Established in 2012, the Webb Fontaine Group Manila Branch (WFGMB) serves as one of the Research and Development Centers of the company providing world-class IT and AI solutions for trade and customs processes across the globe.
"With the growth of Webb Fontaine's Philippine hub, we seek to recruit and develop the best talents in the industry toward providing innovative and world-class trading solutions for Filipinos, helping them transform the way they conduct trade locally or globally," said human resources manager Grace Rubia-Tech. "Ultimately, together with our growing workforce, we will continue to be at the forefront of research and development to help boost the country's trade and customs processes, as well as the international trade community."
Ramping up its workforce in the Philippines supports Webb Fontaine's aim to continue growing its global footprint. For the next 3 to 5 years, Webb Fontaine aims to make the Research and Development Center in Manila well-known locally and internationally, backed by Filipino expertise in providing top-caliber IT solutions for different needs of trade and customs stakeholders, be it here in the country or overseas.
Since its establishment, Webb Fontaine has worked to simplify tasks related to governments, businesses, and citizens worldwide, including the Philippines, by providing customs solutions technology and know-how. A case in point is its work with the Bureau of Customs (BOC) in the country. Through Webb Fontaine's Electronic-to-Mobile (e2M) Single Window System, the BOC is able to process and assess declarations on a single digital platform. At the same time, importers and declarants are able to file declarations end-to-end with ease – from submission to payment and clearing. Since adopting the platform, the customs custody time in the Philippines was reduced from 6-8 days to 4-6 hours for shipments involving no declaration of prohibited items.
This contribution is just one of the many ways by which the company supports the country's internal and external trade movements that were reported to have doubled to USD14.16-billion as of April 2021, according to the Philippine Statistics Authority.
As part of sustaining this success, WFGMB aims to recruit many IT talents to expand its local presence and contribution to the industry. With Manila serving as one of the largest and fastest-growing tech hubs worldwide, recruits will likewise be given global exposure and opportunities within the entirety of the Webb Fontaine Group. With this, they can learn first-hand the different processes and work conducted in other regions such as Europe, the Middle East, and Africa.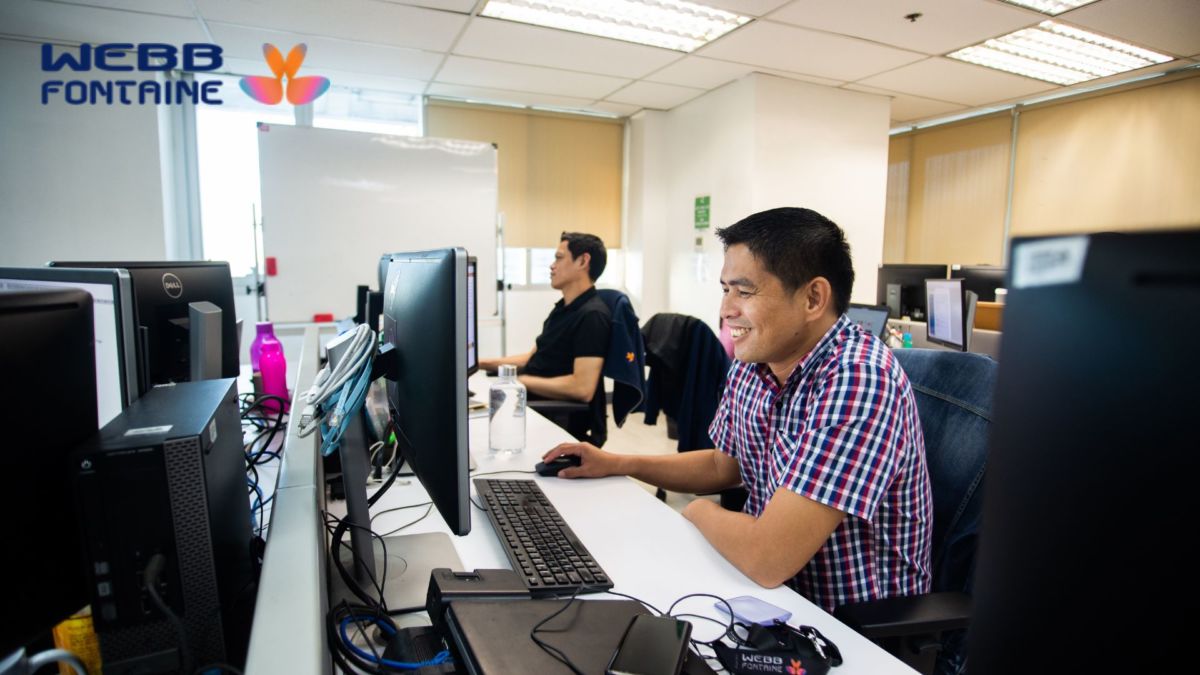 Webb Fontaine's Manila hub has a wide array of positions for interested applicants–ranging from software engineers specializing in Java and full-stack development, data analysts to product managers. They will also be given opportunities to work on various world-class IT systems and solutions for trade that are particularly prioritized for the Philippine and international markets. This includes solutions such as the Single Window System and Custom Systems — which all work to interconnect stakeholders and allow a seamless and faster trade both in the local and international scene.
Apart from career opportunities, an agile and dynamic work culture also awaits WFGMB employees. More than having a bold vision for the trade and customs industry, WFGMB dedicates itself to empower its employees in a multicultural setting while also helping them develop their skills and potential and allow them to thrive in and out of the workplace even during the pandemic.
From health to learning and development efforts, WFGMB also provides HMO coverage with dependents from the first day of employment, holistic wellness benefits for employees, perks and variable allowances, opportunity to travel to other Webb Fontaine offices worldwide, and other competitive benefits reviewed on a regular basis.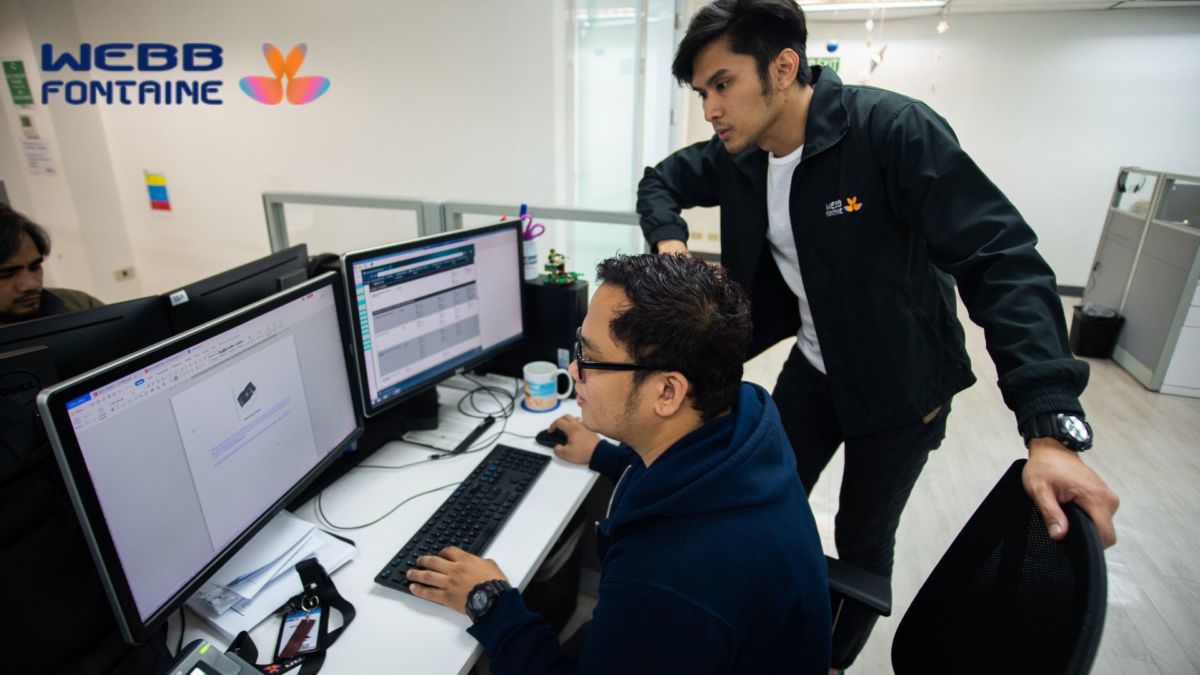 "What I love about working at Webb Fontaine is that they provide guidance and have consideration for us young professionals. The experience and learnings I have so far further accelerated my career, and I am looking forward to growing in this journey with the company," shared Roland Rei Espeleta, who serves as one of Webb Fontaine's Software Engineers.
Webb Fontaine data analyst Benjamin Cabalona, Jr., also shared that "working in Webb Fontaine allows me to improve the data culture within the company through extensive exposure and employee-support program. Through these experiences, we continue to collaborate with a diverse set of people in the industry."
"At Webb Fontaine, we believe in looking beyond geographical barriers to shape the future of international trade. With our plans being laid out here in the Philippines, we will continue to invest in our people and in innovation to deliver value and the best service to our customers in providing seamless trade and customs transactions anywhere in the world," ended by Grigor Babayan, Deputy Director of Webb Fontaine Group Manila Branch.
To know more about Webb Fontaine's offerings and career opportunities, visit https://webbfontaine.com/careers and www.facebook.com/WebbFontaineGroupManila.