Epson, a global technology leader, expands its reach in the B2B and corporate space with a smart solutions tour in key areas in the country, including Metro Manila, Naga City and Baguio.
The Epson Solutions and Technology showcase called "Our Innovation Story", is a culmination of Epson's leading innovations across print, scan, label, projection and wearable solutions.
Presenting Epson's solutions being integrated into an end-user's ecosystem across five areas including sales operations, marketing, finance, training and logistics; the showcase highlights how Epson has continued to innovate, design and build the company's unique products and solutions from development, manufacturing and marketing with the use of the company's own proprietary technologies.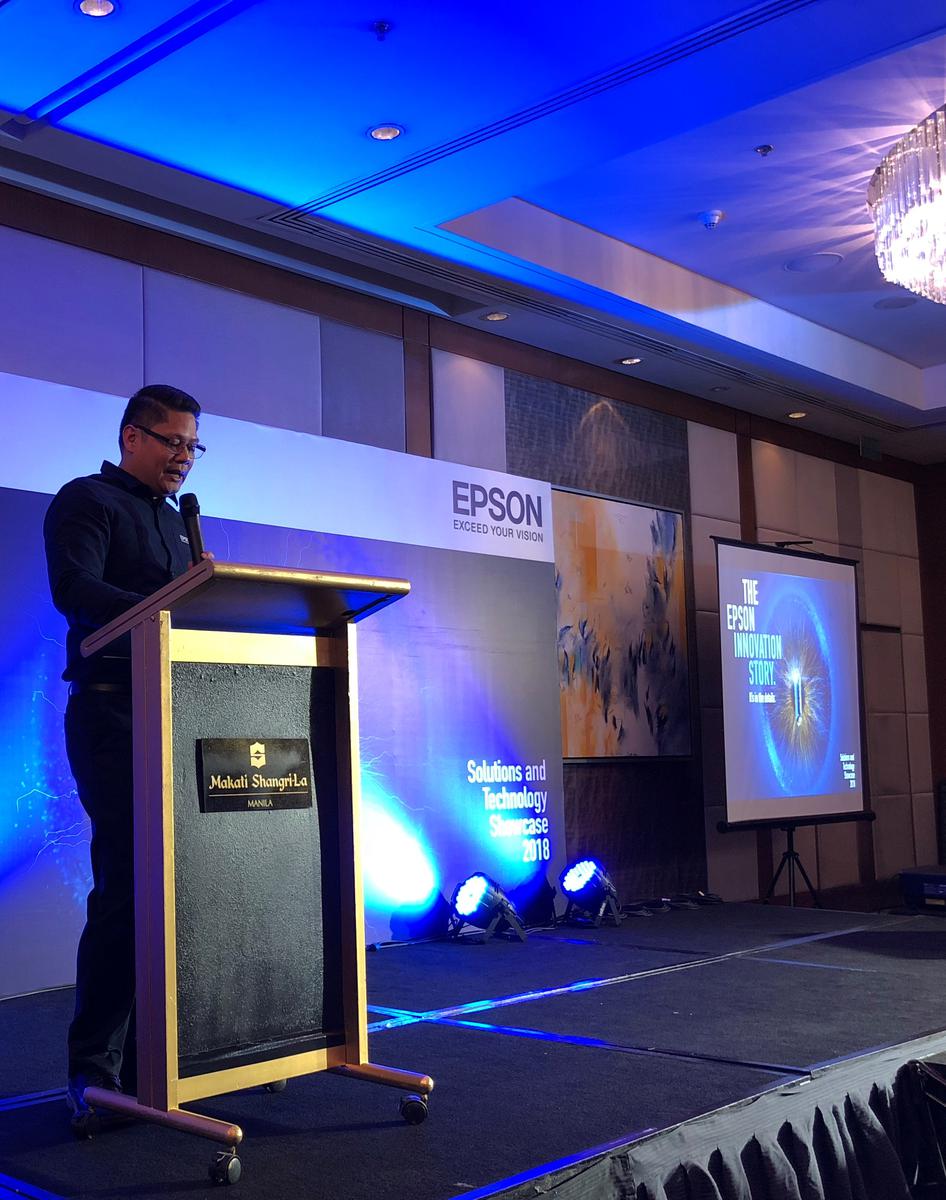 "Epson's vertically integrated innovation approach leverages our unique core technologies, resulting in efficient, compact and precision technology solutions that solve real-world problems faced by businesses today. It is this unique attention to details that ensures we continue to deliver big differences to our customers' businesses, providing them with more control and a better quality output", said Mr. Cris Sanchez, Epson Philippines Head of Sales.
Five major areas and important departments in the corporate setting were the focal points in the showcase. These are:
Sales Operations Department Solutions

: Queuing, Self-Service Payment, Mobile POS, Digital Signage via Projectors, Smart Glasses  

Marketing Department  Solutions

: Direct Annotation and print via Interactive projectors & BIJ printer, Color proofing & digital printing onsite with LFP

Training Department Solution

: Remote training and tiling via Interactive projector & camera, with high-res laser projection in small spaces with use of elbow lens

Finance Department  Solution

: Small workgroup secure printing with RIPs, digital document archival & label printer for asset tagging

Logistics Department Solutions

: Use of ColorWorks to create digital color labels on-demand; reduction in cost and increased customization, while meeting GHS requirements. Use of smart glasses to improve pick-list process and overall picking accuracy
Our Innovation Story kicked off in Metro Manila and opened last February 27 in Naga City. Its final leg is set to happen on March 21 in Baguio City.