The United Print Multimedia Group (UPMG) Philippines held its General Membership Meeting on August 30, 2023, at the Escolta Function Room of the Lucky Chinatown Hotel. As the attendees gathered, anticipation filled the air for an enlightening session that promised to delve into the dynamic interplay between artificial intelligence (AI) and the ever-evolving media landscape.
Tapping Global Wisdom: UPMG's Engagement at the 74th World News Media Congress
Opening the event, UPMG President Barbie L. Atienza extended a warm welcome and set the tone for the day's discussions. The focus of the meeting was highlighted – to learn from UPMG members who had recently participated in the esteemed 74th World News Media Congress last June 28-30 in Taipei, Taiwan. Atienza emphasized the value of cross-cultural knowledge sharing and its pivotal role in shaping UPMG's ongoing trajectory.
AI in the Newsroom: Balancing Apprehensions and Opportunities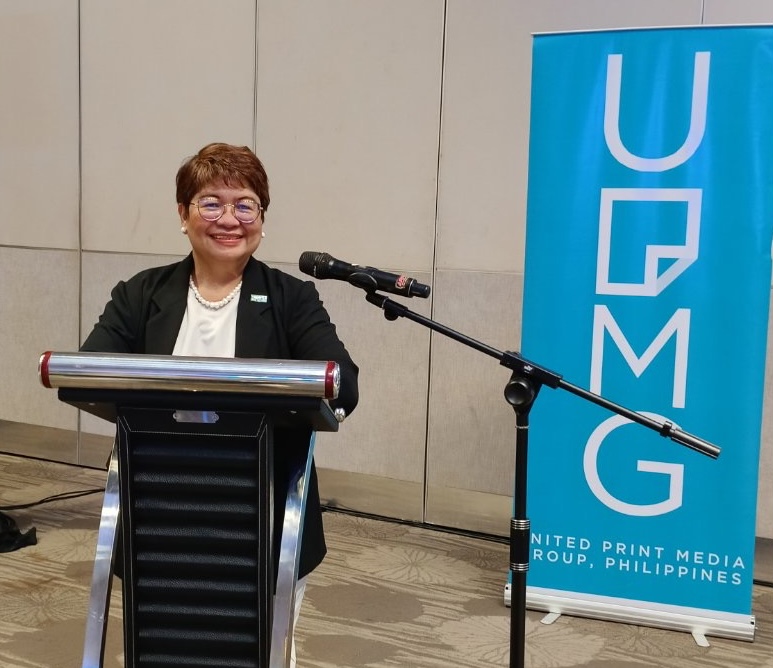 Sherly O. Baula, UPMG treasurer and credit and collection manager of Chinese Commercial News, took center stage to shed light on the Pros and Cons of AI integration in newsrooms. Baula's insights addressed the common concerns surrounding AI while uncovering its potential benefits.
The division was clear. On one hand, the apprehension of job displacement and compromising authenticity loomed large. However, Baula deftly highlighted AI's potential to streamline newsroom processes and innovate content creation. She showcased tangible applications that AI has already introduced, from AI-generated listicles to engaging animated videos. A notable example was the debut of an AI-generated news anchor named "Fedha" on a Kuwaiti news channel.
Navigating Global AI Regulations: Policy, Ethics, and Transparency
Baula's discussion on AI integration regulations offered insightful perspectives. Delving into the intricate global landscape, she unpacked policies and rules that govern AI in newsrooms worldwide. Central aspects such as transparency, ethics, data quality, verification methods, staff expertise, and collaborations between data scientists and journalists took the spotlight.
One key concern was restoring public trust, particularly given AI's potential to disseminate misinformation through tools like deepfakes. Baula proposed a robust framework for newsrooms, including AI usage guidelines, transparent labeling of AI-generated content, human oversight, and rigorous fact-checking by seasoned news editors.
AI in Media: An Imperfect Alliance of Opportunity and Challenge
Baula's conclusion highlighted the dual nature of AI. It embodies both threats and opportunities. Her insights underscored that AI remains an evolving technology, necessitating the integration of the human touch to balance creative and ethical dimensions of news production.
Redesigning Business Models in the Age of AI: Jay Sarmiento's Insights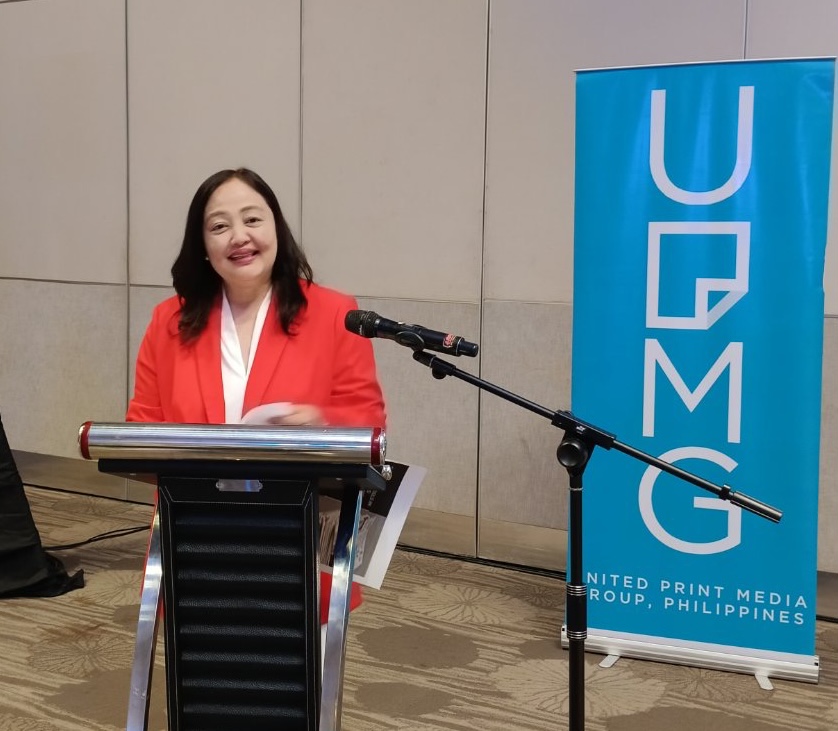 The event further welcomed Jay Sarmiento, vice-president of UPMG, and sales & marketing director of Philstar Media Group. Sarmiento shared wisdom on a range of business models that news outlets can leverage amidst the AI revolution. She underscored the potential for AI to enhance operations, rather than supplant traditional journalism.
With decentralization of the web gaining momentum, Sarmiento emphasized the need to refine business models. She urged news organizations to embrace AI's transformative potential and chart strategies beyond established Big Tech. Sarmiento believed this approach could yield untapped intellectual property revenue streams.
Exploring Diverse Business Horizons: Niche, Innovation, and Revenue
Sarmiento introduced a spectrum of 15 business models that news companies could consider. Ranging from paid content provision to data mining and affiliate marketing, these options spanned a wide scope. Her message was clear: News companies should capitalize on their unique strengths to select three models that align with their core competencies, thereby creating fresh revenue streams.
An Interactive Exchange of Learning and Unity
Beyond the main sessions, the event evolved into a vibrant platform for interaction. Attendees posed queries, exchanged insights, and embraced collective learning. The dynamic atmosphere was amplified by an engaging quiz and a raffle draw, fostering engagement and camaraderie.
A Finale of Wisdom and Gratitude
As the event concluded, Angel V. Guerrero, UPMG Board Secretary and Publisher of Adobo Magazine, expressed gratitude and encapsulated the essence of the meeting—a shared journey of exploration, learning, and empowerment.
In an evolving media landscape shaped by AI and innovation, UPMG Philippines' General Meeting stood as a testament to the industry's resilience, adaptability, and unwavering commitment to excellence. Attendees left the Escolta Function Room armed with deeper insights into the dynamic forces shaping their field, poised to stride forward with renewed vigor.