ASUS Republic of Gamers Philippines (ROG) is proud to announce the launch of the ROG Ally, an incredibly powerful new Windows 11 gaming handheld. Driven by the cutting-edge AMD Ryzen Z1 Series processor, the Ally can breeze through AAA games and indie titles in 1080p with ease, whether gamers are playing alone or with friends. The Ally is already available in your nearest ASUS and ROG Concept Stores with a chance to get exclusive bundled items when you register on the ROG First 100 Buyers Promotion starting July 20, 2023. With robust support and partnerships throughout the industry, the Ally is poised to be the ultimate handheld gaming machine.
Full HD AAA gaming in the palm of your hand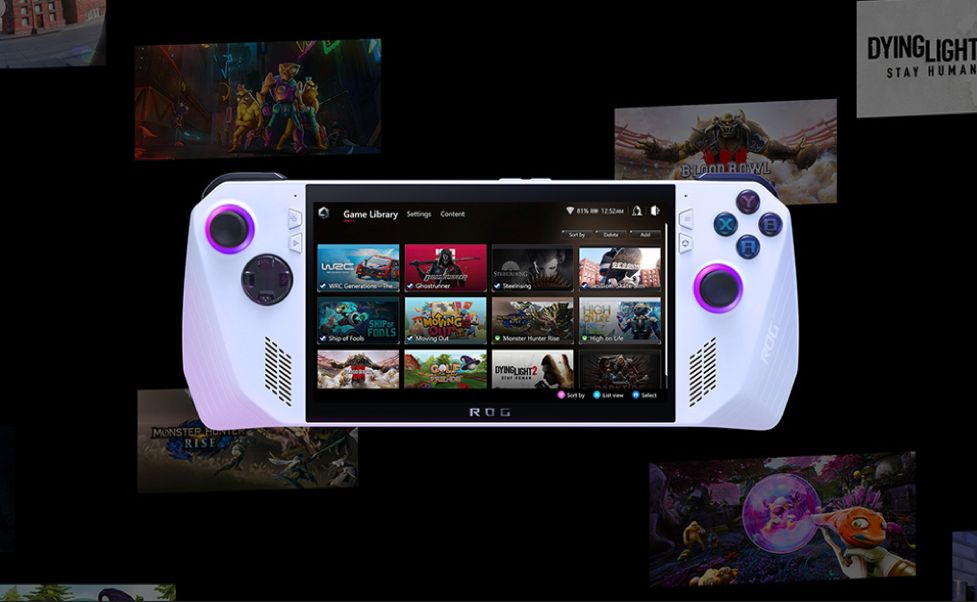 The ROG Ally is a truly next-gen handheld, offering Full HD (FHD) gaming on the go, and able to run even modern AAA titles faster and smoother than any other handheld on the market. Since it runs Windows 11, it can play any game from any platform, and includes three months of Xbox Game Pass right out of the box. Gamers can play solo, connect to a TV to play with friends, or kick into high gear with the ROG XG Mobile suite of external GPUs for a truly top-tier gaming experience. The Ally is powered by an all-new Ryzen Z1 Series processor from AMD. Built on the "Zen 4" architecture combined with AMD RDNA 3 architecture-based graphics, the Ryzen Z1 Extreme processor rivals the prowess of game consoles, featuring 8 cores, 16 threads, and up to 8.6 teraflops of graphics processing power. An AMD Ryzen Z1 variant will be available in August 2023 with 6 cores and 12 processing threads, and both models support AMD FidelityFX Super Resolution and AMD Radeon Super Resolution upscaling technologies for excellent performance and stunning visuals in demanding AAA and indie titles.
Making this possible is the ROG Zero Gravity thermal system, which uses a dual-fan system with ultrathin heatsink fins and high-friction heat pipes to ensure the Ally stays cool in any orientation. The Ally also comes equipped with 16GB of high speed LPDDR5 6400MHz memory, 512GB of PCIe Gen 4 storage, and a UHS-II microSD card slot to further expand its storage capacity. WiFi 6E support ensures that the Ally stays on a rock-solid connection, even in congested networks, whether gamers are natively playing a multiplayer match or streaming a game via Xbox Cloud Gaming or AMD Link. Flagship gaming performance demands a display to match, and the Ally does not disappoint. Equipped with a 120Hz FHD (1080p) touchscreen with AMD FreeSync Premium technology, gamers will enjoy supreme motion clarity in fast-paced games with no tearing or stuttering. The display also has a maximum brightness of 500nits, enabling gamers to easily keep track of the action in more challenging environments, like outdoors. This touchscreen display also acts seamlessly to allow navigation of Windows 11 when gamers need to change settings or install their next game.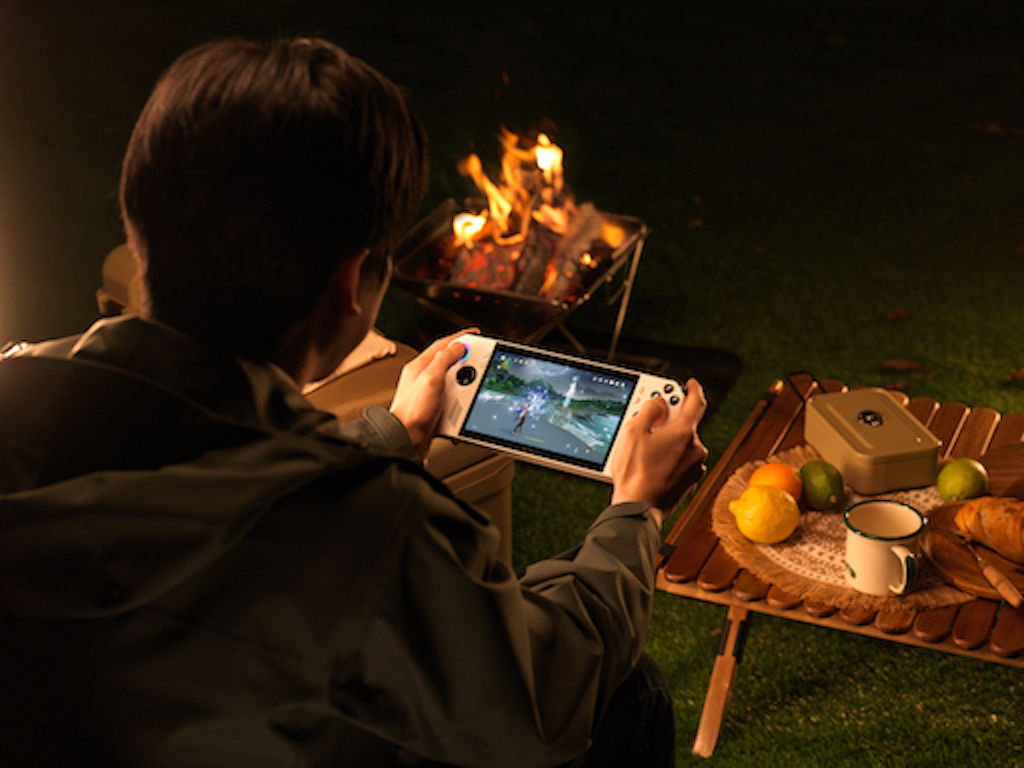 Play All Your Games
The ROG Ally was designed from the ground up with Windows at its heart, able to #playALLYourgames from any platform. ROG has collaborated with Microsoft, game publishers, and individual studios to ensure that gamers using the Ally have the best experience possible. Full support for Steam, the EA App, Xbox Game Pass Ultimate and PC Game Pass, the Epic Games Store, GOG Galaxy 2.0, Android apps, and other game platforms ensures that no matter where users download their games, the Ally has them covered.
The Ally even comes bundled with a free three-month Xbox Game Pass subscription, giving gamers instant access to Microsoft's game library the moment they unbox the machine. Xbox Game Pass members have access to hundreds of games, including hits like Minecraft Legends, Grounded, Age of Empire IV, and many more.
ROG is also proud to work with Xbox Game Studios, Capcom, HoYoverse, Level Infinite, 505 Games, Team 17, Nacon, Techland, Squanch Games, and Fatshark to provide the best gaming experience on the Ally.
Versatile performance at the right price
ME Time: The ROG Ally takes handheld gaming to new heights. With a 1080p screen and hardware capable of 60FPS in many of the latest titles, the ROG Ally provides an on-the-go experience that will satisfy gamers of all backgrounds. Compared to the 720p resolution of competing devices, the Ally offers superior image and motion clarity thanks to its FHD touchscreen and AMD FreeSync Premium technology.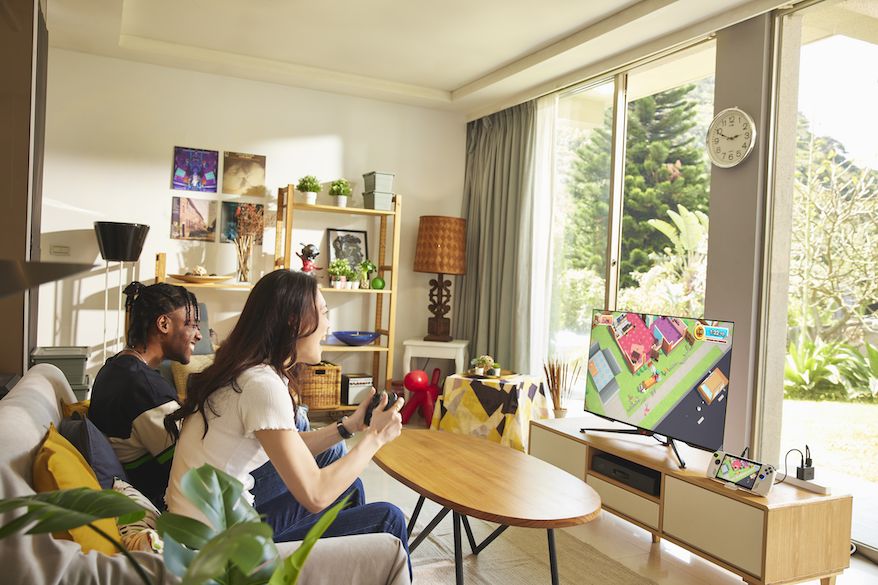 WE Time: With the optional ROG Gaming Charger Dock, gamers can connect the Ally to a TV and charge at the same time, allowing for couch co-op and competition with extra controllers. The Ally can handle multiplayer games like NBA 2K23, Moving Out, and Street Fighter V with ease for a party that never stops.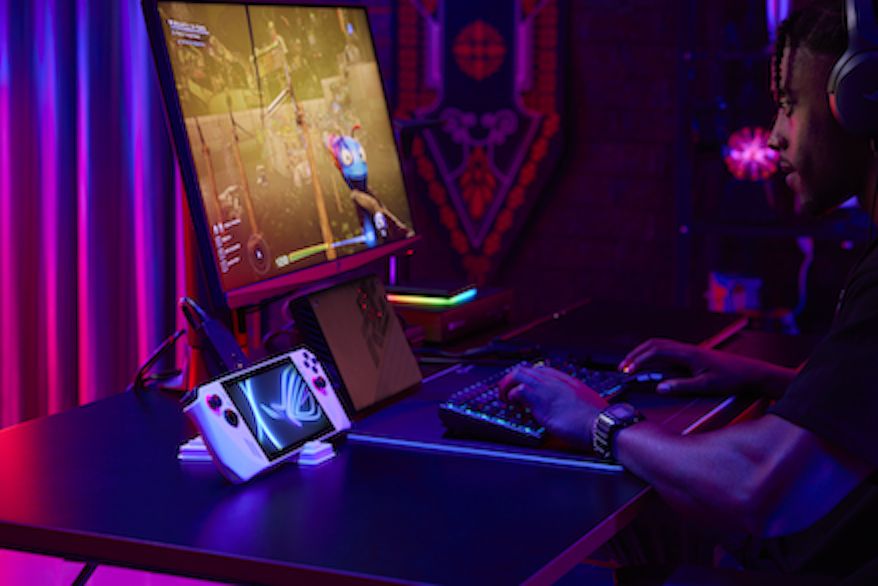 PRO Time: When paired with an XG Mobile external GPU sporting up to an NVIDIA GeForce RTX 4090 Laptop GPU, the Ally becomes a true gaming powerhouse for living room couch gaming or a high-end experience with mouse and keyboard. Gamers can play AAA games at 4K with ray tracing and DLSS 3, or take down the competition in high-framerate esports titles.
Availability & Pricing
The Ryzen Z1 Extreme-equipped model is now available at PHP43,995, while the ROG Ally model with the Ryzen Z1 processor will be available in August for PHP39,995. Both models will have 512GB storage and 16GB of LPDDR5 RAM. Head on to your nearest ASUS and ROG Concept Stores to get your hands on this revolutionary device. For a list of stores that carry the ROG Ally visit https://ph.rog.gg/WTBROGAlly.
First 100 Buyers of the Ally will get a chance to obtain the handheld's perfect accessories set — The ROG Ally Travel Case and Gaming Charger Dock — worth PHP6,000 when they register here https://ph.rog.gg/ROGAllyFirst100
For gamers looking to purchase online, visit ASUS' newest e-shop at www.asus.com/ph/store. To support the handheld gamers, the ROG Ally offers a two-year ASUS International Warranty with ASUS Premium Care to feel secure with ASUS' nine-step exclusive preventive maintenance program.