International gaming developer and publisher MOONTON Games and world champions Blacklist International revealed the upcoming Blacklist International Estes skin for the first time.
It was unveiled at the Blacklist Protocol event held in SM Mall of Asia-Music Hall last August 6, 2022. The event was held to launch the Blacklist International roster that will compete in the upcoming MPL Philippines Season 10. The team also debuted their new jerseys designed in collaboration with artists Quiccs and Egg Fiasco.
In a preview video, the Blacklist International Estes skin exhibits a signature black and white finish with diamond detailing on the character outfit and scroll. The silver-haired character also shows the well-known 'crowning pose' of OhMyV33nus, as the hero is known to be her main comfort pick which helped the team win many a tournament. The video will be launched on MOONTON Games' official social media channels on August 8, 2022.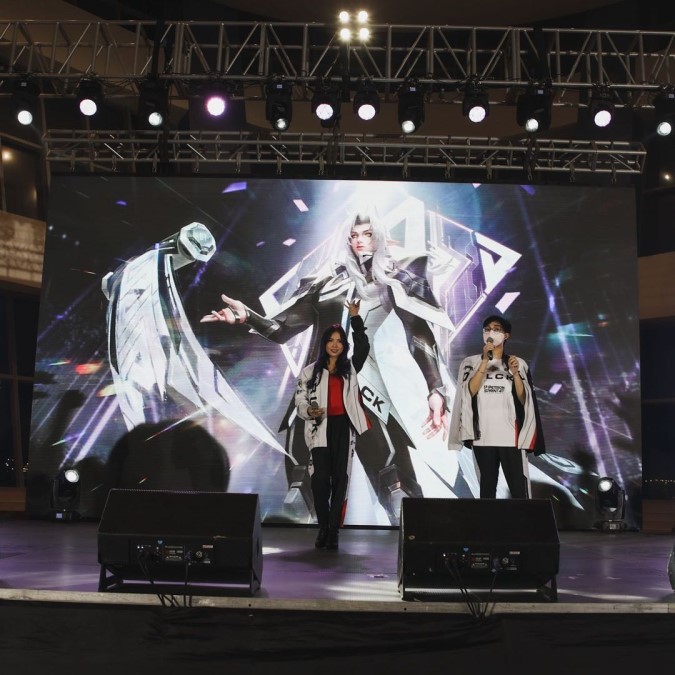 "After months of working with MOONTON Games, we can finally see the new Blacklist International Estes skin. It is everything we wanted it to be, and we are excited for our fans to finally use them in-game. May this inspire further our fans to rally behind us in MPL Philippines Season 10," said star player and Blacklist captain Johnmar "OhMyV33nus" Villaluna.
"We thank MOONTON Games for making sure that the new skin represents our pride and aspirations. Our ideas will now come to fruition and we are looking forward to seeing our fans using the hero in-game." Said Alodia Gosiengfiao, Tier One Entertainment co-founder.
"I couldn't be more proud of this skin becoming a reality as it adds to Blacklist International's growing legacy. This isn't just a reminder of our world championship, but also of how our community came together to make it happen," added Tryke Gutierrez, Tier One Entertainment CEO.
Starting August 11, 2022, MOONTON Games will launch a series of in-game events and pre-sale activities which will enable players to acquire the new Estes skin for as low as 499 diamonds, once they participate and complete the tasks. The skin will be on sale for 629 diamonds from August 18-25, 2022. From 25 August onwards, the skin will be sold at its original price of 899 diamonds.
Meanwhile, Blacklist International is set to host a livestream event on August 16, 2022 to interact with fans about the skin and give prizes to Blacklist Agents. Watch out for announcements to be shared on Blacklist International's official social media pages.