The Hearthstone Grandmasters 2020 Season 1 kicks off globally on Friday, April 17, and will run every Friday, Saturday, and Sunday through June 7.
Not only will the best Hearthstone players in the world be battling it out every weekend live on YouTube Gaming, but you can also catch the new Demon Hunter class in competitive play for the first time!
Philippines Represent!
Our one and only Grandmaster Euneil "Staz" Javiñas will be participating as our sole Philippine representative. Staz has a degree in Electronic Engineering and hails from Silang, Cavite.
When he started playing Hearthstone back in 2014, he was frustrated with the slow internet and figured that internet speed would not be an issue while playing card games. He had no experience playing card games except for casually playing Yu-Gi-Oh! but he quickly adapted to the game.
His major achievement is winning the World Electronics Sports Games 2016 and getting the $150,000 prize.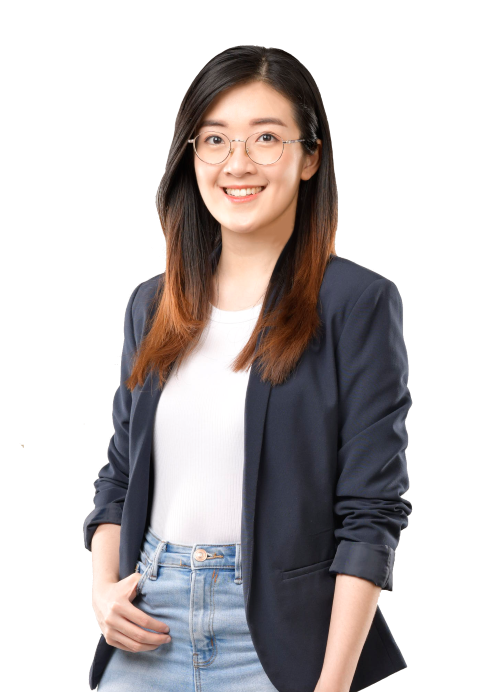 Pro player and caster Jacinta "Jia" Dee will be casting for Hearthstone Grandmasters Asia Pacific.
Originally planning to pursue a career in science, she made the leap to esports while completing her molecular biology degree. Her career as a pro player has led to wins at World Showdown of Esports as a Hearthstone champion, and as the lone FIlipina player at the 30th Southeast Asian Games 2019. She also started casting local Hearthstone events and was later invited to cast outside the country.
Details
Seven new competitors have advanced to Grandmasters this season—a season which introduces new format changes to test the players more than ever. Here's everything you need to know to keep up with this year's Grandmasters action!
Venue: ONLINE – join in the chat!
Dates: every Friday, Saturday, Sunday from April 17 to June 7, 2020
Broadcast Start Time: Broadcast days kick off with the Asia-Pacific region playing at 2am PDT / 11am CEST / 6pm KST on Friday, April 17
Casters:
Prize Pool: USD $500,000 in prizing globally for Grandmasters Season 1
Language Streams on YouTube:
Format Changes
Here is a breakdown of how things will work this year.
Weeks 1-3: Swiss into Group Stage
During weeks 1-3, players will compete in matches in a Swiss format on each Wednesday and Thursday to earn placement in the weekend Group Stage. Points from these weekend rounds will be used to determine two Divisions in each region for round-robin weeks. Different gameplay format each week.
The 16 players in each region will compete against each other off broadcast in 7 Swiss rounds during the week.
On Thursday, after Swiss play has completed, the field is cut in half based on standings and the Top 8 per region will play in a dual tournament format live on YouTube across Friday and Saturday, with the top-4 finals played out on Sunday.
Gameplay format changes every week:

Week 1: Conquest with 1 Ban

Week 2: Four Deck Last Hero Standing with 1 Ban

Week 3: Ten Deck Conquest with 6 Bans
Weeks 4-7: Round Robin
Weeks 4–7 will consist of round-robin group play within the two divisions in each region—much like the previous seasons of Grandmasters.
Following weeks 1-3, players will be sorted into two divisions based on their points standings. Division A is comprised of the top-8 point-earning players, and Division B will be point total ranks 9-16.
The two divisions compete in round-robin group play over four weeks. The standings at the of conclusion of these weeks will determine who will go on to compete in Playoffs, and who will be relegated from Season 1.
The format will stay consistent during round-robin weeks:

Bo5 Conquest (4 decks, 1 ban)
Week 8: Season 1 Playoffs
Round-robin weeks lead into Week 8 Playoffs, which will qualify one player per region to the World Championship at the end of the year, while three players from each region will be relegated.
Top 6 from Division A automatically make it into Playoffs.
Top 4 from Division B compete in a play-in round to determine who will join the top 6 from Division A in a dual tournament bracket for Playoffs.
The 7th- and 8th-placed players in Division B at the close of round robin are automatically relegated from Season 1 of Grandmasters.
Final relegation will be determined via a 3-match Play-In involving the 7th- and 8th-placed from Division A, and 5th- and 6th-placed from Division B.
The winner of Playoffs from each region will qualify to the Hearthstone World Championships later this year.
Visit the Rules and Policies page on the Hearthstone Esports website for a more information about rules and prizing for Season 1 of the 2020 Grandmasters program.
Keep up with all of the latest Hearthstone Esports news and content on the Hearthstone Esports website, Twitter, Facebook, and YouTube.