Sharp patented Plasmacluster Ion (PCI) Technology is a revolutionary health essential for every Filipino. Equipped in all of their Air Purifier products, this technology serves numerous benefits. It generates positive and negative ions released in large volumes in the air. These, in turn, deactivate up to 99.9% of viruses and bacteria. Additionally, it also eliminates unpleasant odors, moisturizes the skin, and reduces static electricity.
Sharp is your essential health partner in the new normal. Its products are designed to provide you with clean air and a safe living space.  With people going back to offices and face-to-face classes, having a flexible health partner is a must. You should keep your family protected both indoors and outdoors.
Here are some Sharp plasmacluster ion air purifiers that are essential in the new normal:
Safe air at home
Aside from the wide variety of Sharp air purifiers available in the market, Sharp is releasing the Tower Type Air Purifier (FU-NC01-W). With its portability and classic design, it can fit anywhere in your home or office, adding class to your interior design while providing clean and safe air. It has deodorization, pre-filter, dust filter, and humidifying features for overall protection.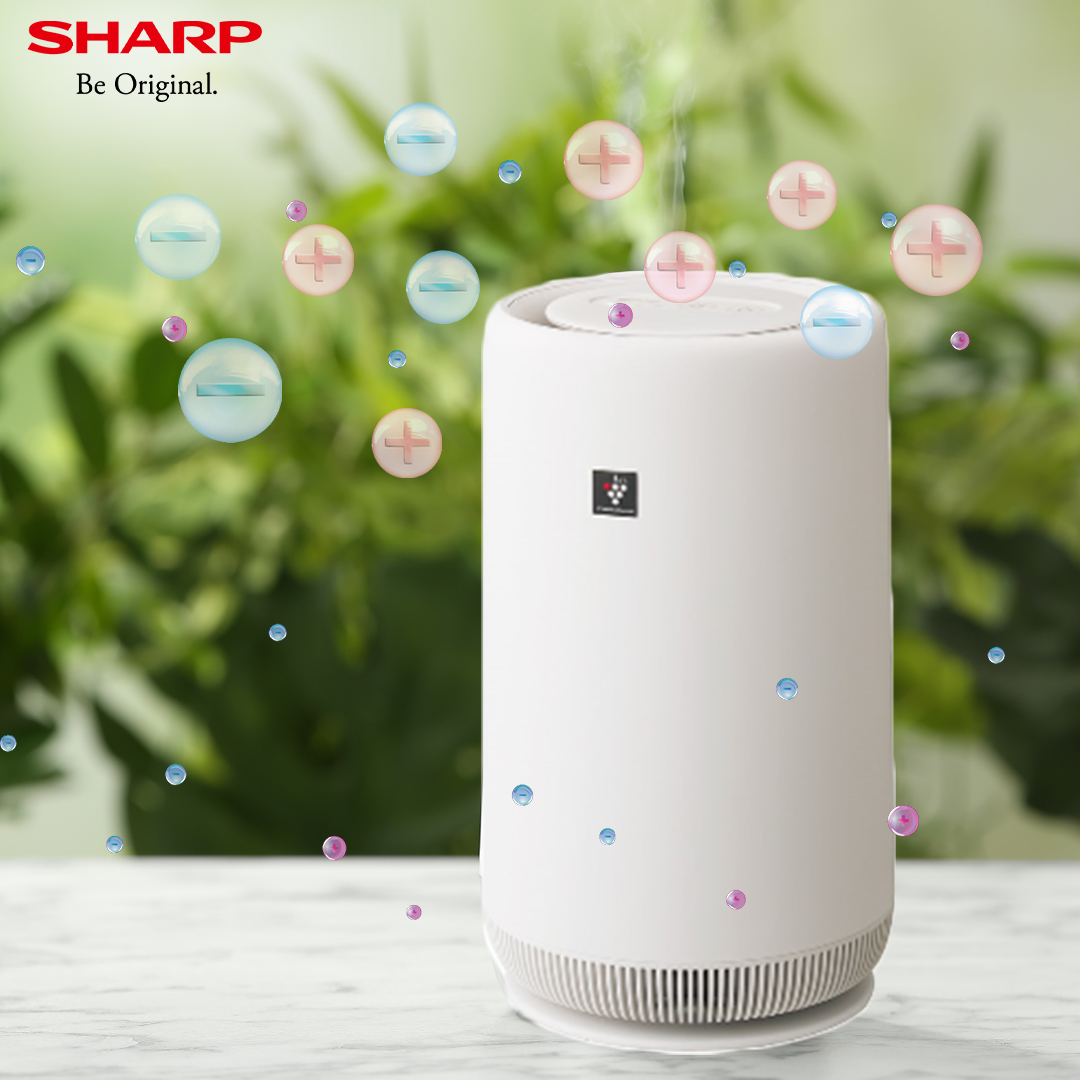 Safe space inside the car
Make your car a safe space with the new Plasmacluster Ion Generator for Car (IG-NX2E-W/B/A). Equipped with PCI Technology, this model emits high-density ions of 90,000 ions/cm3 leaving your car fresh and free from bacteria from the outside. It has a 2-port USB Car Adapter for more convenient usage. There are three colors to choose from — Pearl White, Mint Blue, and Titanium Black.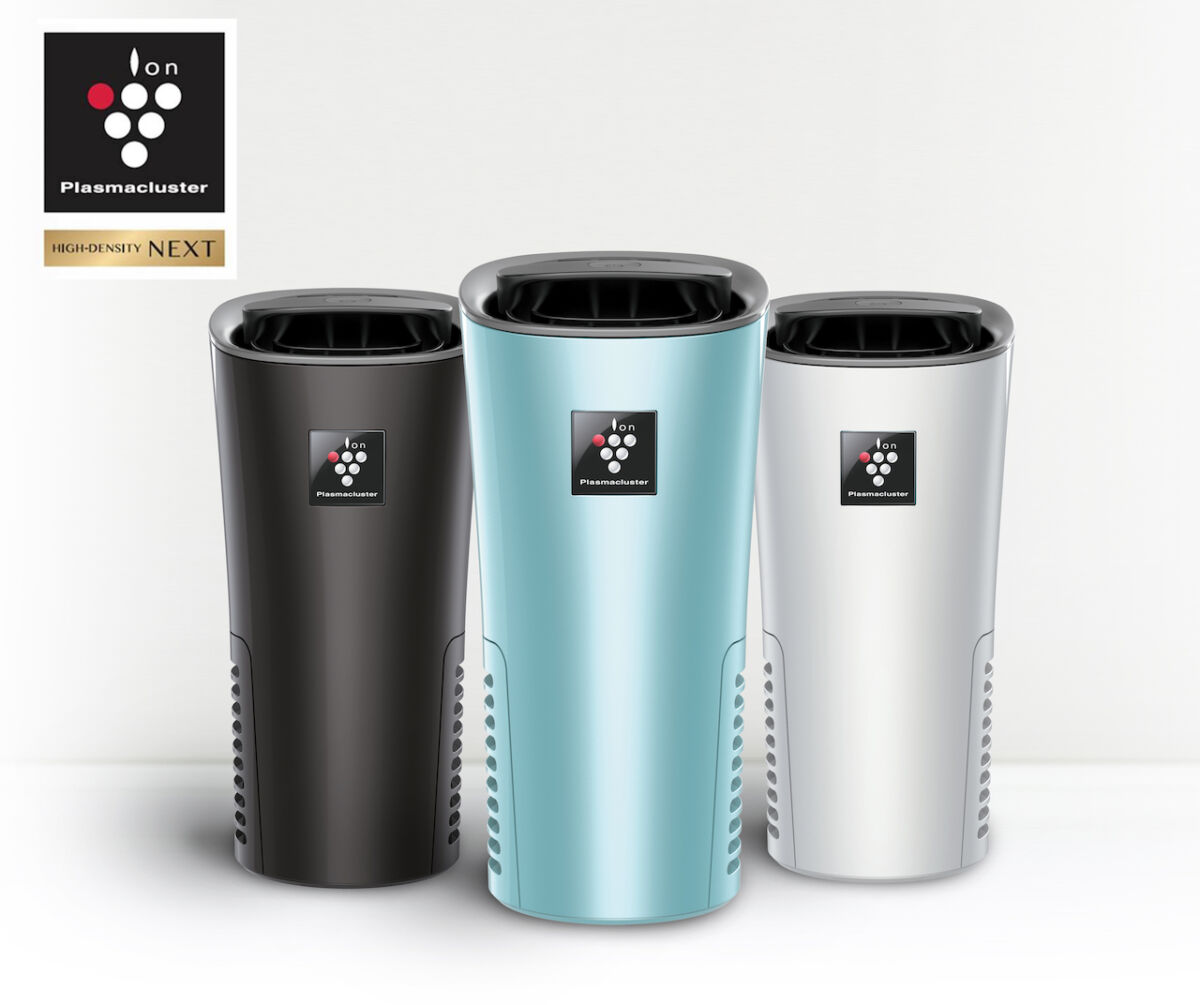 On-the-go protection
Going out may expose you to viruses and bacteria, but this new Plasmacluster Ion Generator Wearable Device (IG-NM1-W) has you covered anytime, anywhere. With its innovative and classy design, it provides the best health protection while keeping your outfit at its best look. This model emits high-density ions of 25,000 ions/cm3 and has a 2-Port USB Car Adapter that can also charge some gadgets via USB cable. Its portability will surely bring comfort to the next level with its multipurpose use for desktops or as a wearable. It comes with a classic neck strap that is outfit friendly.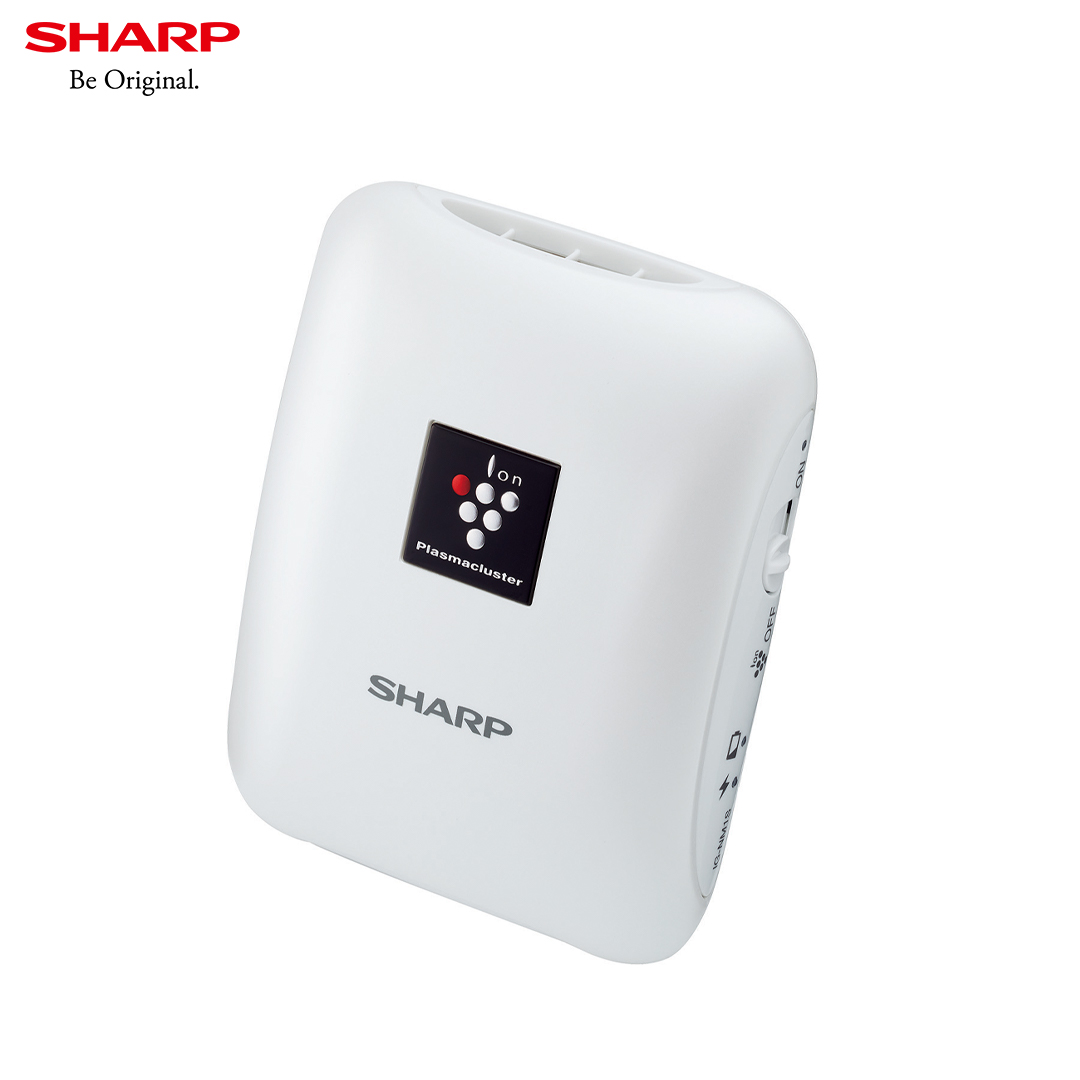 The new models are now available at leading stores nationwide including Lazada and Shopee. For more information, visit https://ph.sharp/.