Detachable 2-in-1s have kinda fallen off in the last few years, so I'll be honest when I say I am pretty stoked trying out the ASUS Vivobook 13 Slate OLED (T3300), a new tablet-PC hybrid from ASUS. I am still in the process of trying out the device and will have a full review out in a few days, but for now here are some of my thoughts.
Since the ASUS Vivobook 13 Slate OLED is a hybrid, it's more of a tablet than a laptop. So with that in mind, I am treating this as more of a tablet than a laptop for my review and first thoughts.
When buying the Vivobook 13 Slate OLED you're getting the keyboard, the removable stand, and the ASUS Pen 2.0 stylus. Also included is a carrying sleeve with some pretty cool designs.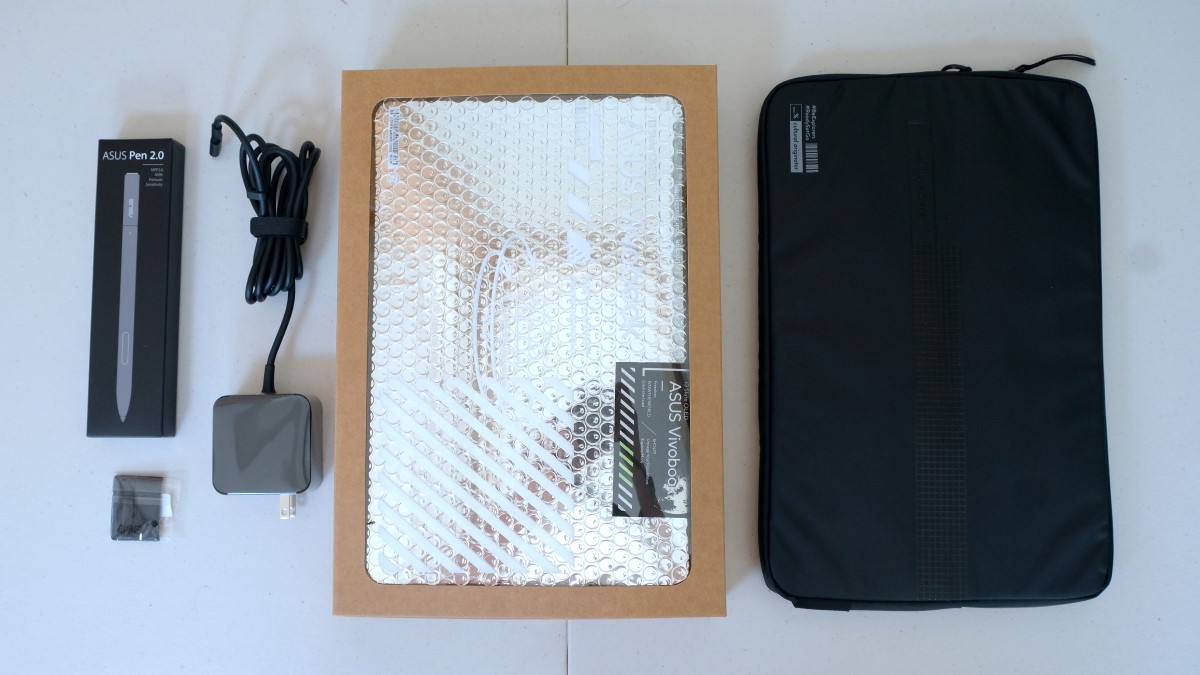 The stand and keyboard attach to the tablet via magnets. The stylus does not, but ASUS did include a small magnetic holder where you can store it.
The Vivobook 13 Slate OLED is powered by an Intel Pentium N6000 processor. Our testing unit had 128GB of NVMe PCIe Gen 3 SSD storage as well as 8GB of RAM. As for the battery, ASUS has it rated at 50WHr. I'll discuss its performance in the full review.
The highlight of this Vivobook is its display. As mentioned in the name, the display is a 1920 x 1080 resolution OLED panel with HDR support. It's definitely a treat for your eyes and I am so far enjoying binge-watching some Netflix series on this device. As for audio, the Vivobook 13 Slate OLED was surprisingly good. At max volume, you can easily fill out a room yet it does not distort the sounds.
Another thing I like so far is the detachable keyboard's typing feel. The keys are textured plastic but it doesn't feel cheap. Unlike other tablets' keyboards, typing on it feels like you're typing on a laptop. Key spacing on it is great, I think that ASUS did use actual laptop keys on it which makes a huge difference.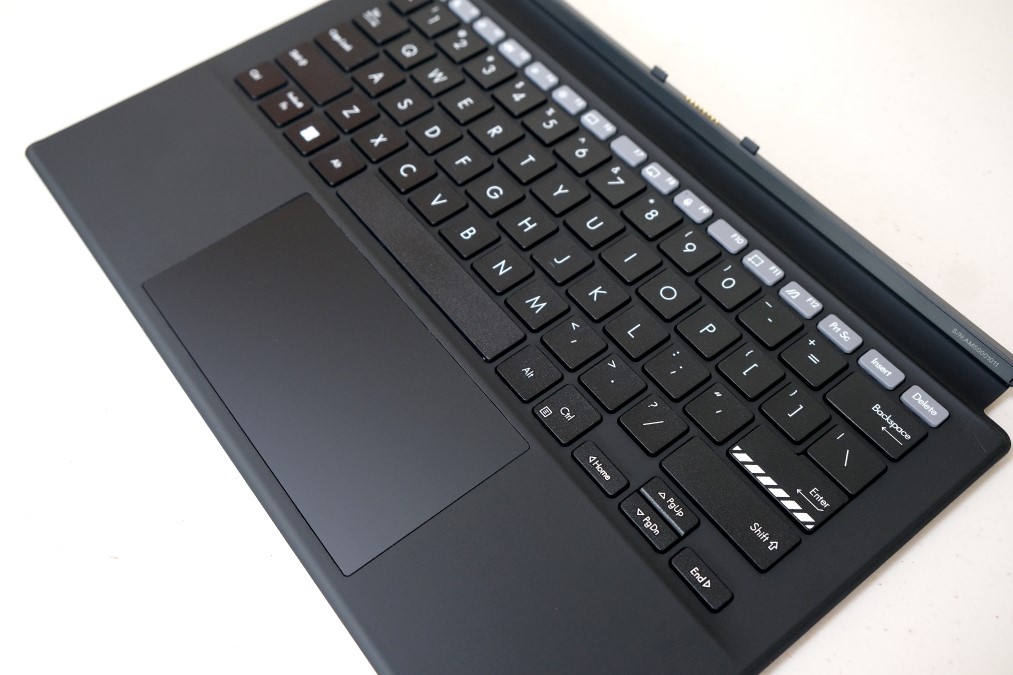 The Vivobook 13 Slate OLED also has two cameras, a 5-megapixel webcam, and a 13-megapixel shooter. I'll include how they did in the full review, as well as the ASUS Pen 2.0 stylus' performance.
The Vivobook 13 Slate OLED has some flaws that I'd like to point out. If you want to transform the Vivobook 13 Slate into its laptop mode, you'll need (of course) the keyboard and the detachable stand; otherwise, the tablet cannot maintain its form. I feel it would have been better if the stand was built-in to the tablet or if ASUS somehow found a way to attach the tablet to the keyboard so it could stand on its own.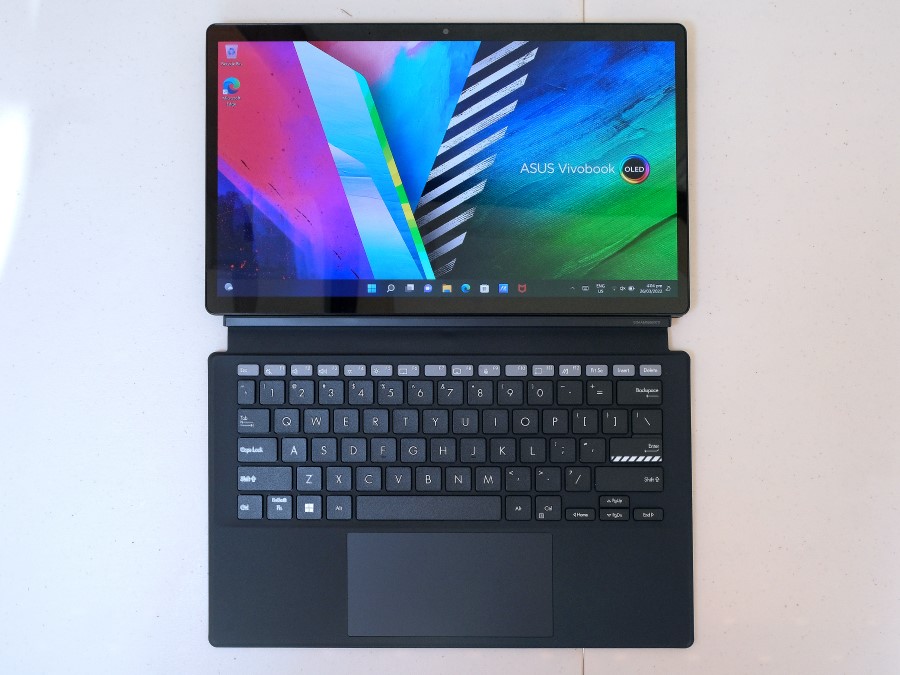 If you're wondering, the ASUS Vivobook 13 Slate OLED is priced starting at PHP39,995. Now if you're asking whether it's worth it, you'll just have to wait for the full review since I still can't say for certain right now.