More than any other time, we've all realized that the old laptop that we've been running for half a decade just won't do anymore. We need more, and we've needed it for a while.
More connectivity, more apps, and more of everything mean we now need hardware that can keep up with the demands of this new working world. Huawei knows what you're looking for, and they have the answer with the MateBook and MateBook D Series, at the heart of which are a great design, a smart, intuitive user experience, and performance, for a laptop that we wish we had sooner.
HUAWEI MateBook D Series
Huawei's new MateBook D Series is the first series in the MateBook family—it is robust, intelligent, and perfect for everyday life. Its sleek, modern design incorporates a metal body, which is a feature unheard of in devices at this price range. On top of its minimalist, understated appearance–that's frankly gorgeous in Space Gray or Mystic Silver–you have a full-featured device that's a featherweight 1.56kg and 16.9mm thin in the MateBook D15. It's more than just a looker though, packing a beefy 11th Gen Intel Core processor, and HUAWEI Super Device which allows you to seamlessly interact with other smart devices in Huawei's lineup, right from your MateBook. The features don't end there. You have the cleverly designed camera that pops into the keyboard for convenience and security, an integrated fingerprint scanner in the power button for hassle-free login, and a massive FullView display that boasts an impressive 87 percent screen-to-body ratio, and eye protection features that help prevent eye strain during long workdays.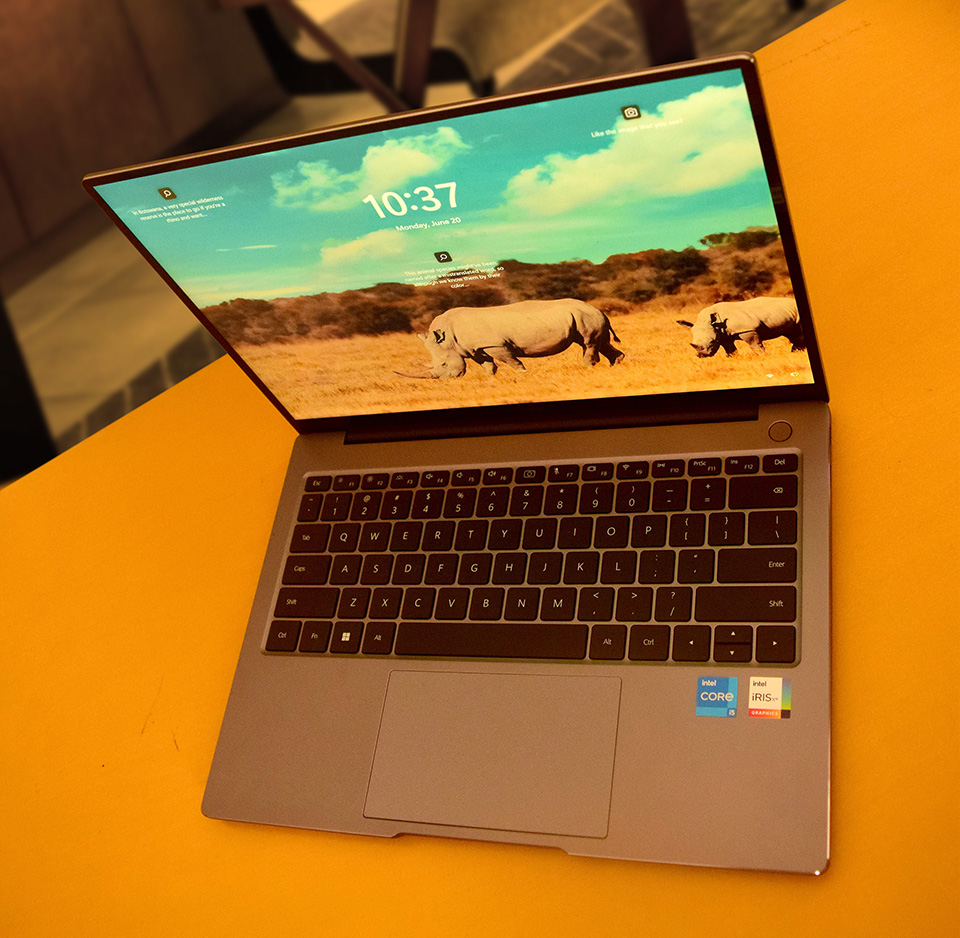 HUAWEI MateBook 14
If you're looking for the perfect balance of productivity, function, and want nothing but the best smart office experience, Huawei has just the laptop for you in the MateBook 14. What's so great about it? We're glad you asked. Here are some of the reasons the MateBook 14 is the laptop we had sooner.
Number 1: The Display
There's no understating how important a laptop's screen is since it's the main thing you'll be looking at while you work. The MateBook 14 has a beautiful 2K FullView display, with extra features to ensure a comfortable working experience. Eye comfort minimizes blue light emissions, and their anti-flicker technology uses DC dimming instead of the usual PWM dimming, to eliminate backlight flicker that causes eye strain over time. To top things off, you have a sharp 185 PPI display, so you don't miss any of the fine details in your work.
The screen has a 100 percent sRGB color gamut and 1500:1 contrast ratio for lifelike colors, and deep blacks that make both work hours and downtime that much more immersive. Its 90 percent screen-to-body ratio and 3:2 display help put the information front and center, minimizing distractions, and helping you maintain focus.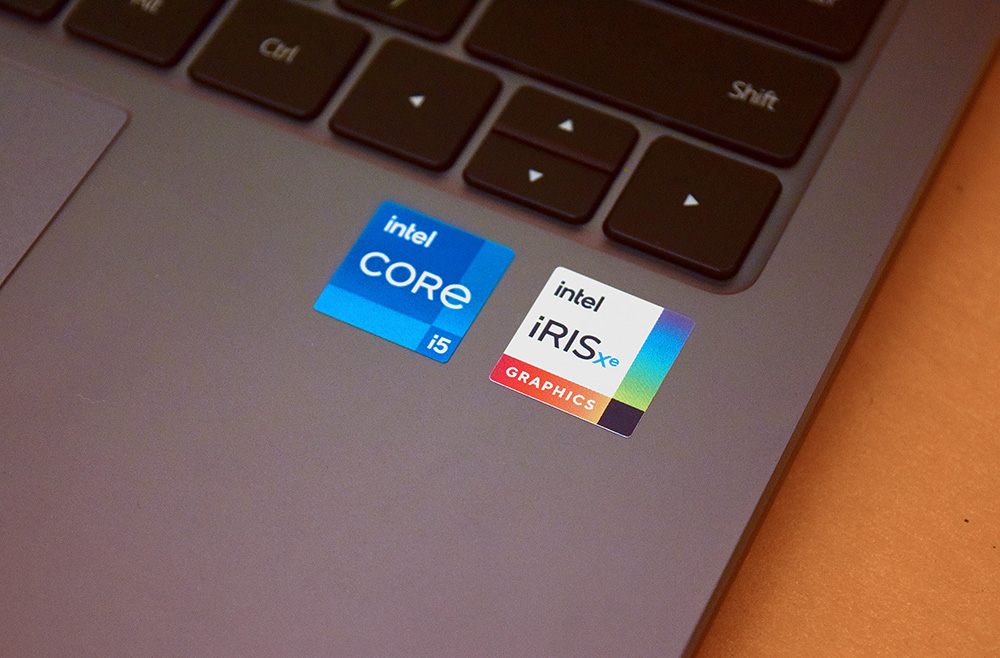 Number 2: Computing Muscle
A great display isn't going to be with much if it doesn't have the power to match, and the MateBook 14 doesn't disappoint. With an 11th Gen Intel Core processor, it delivers uncompromising performance in a portable package. Based on the 10nm SuperFin process, it delivers 30 percent better performance versus the previous generation. Pair this with Intel's latest Iris XE integrated graphics and its 147 percent better performance over the last gen, and you have a device that's ready to take on work or play.
Number 3: Innovative cooling
One of the pitfalls of thin, light laptops has always been cooling. There just isn't always enough space for a proper cooling solution in such cramped spaces. The MateBook 14 gets around this challenge with cleverly-designed Shark Fin dual fans, and dual heat pipes, the MateBook 14 has top-tier cooling to keep CPU throttling a thing of the past, even under load. The S-shaped fan blades provide massive airflow with low noise, while the dual heat pipes dissipate heat 50 percent better than before, so the MateBook 14 stays cool, even under load.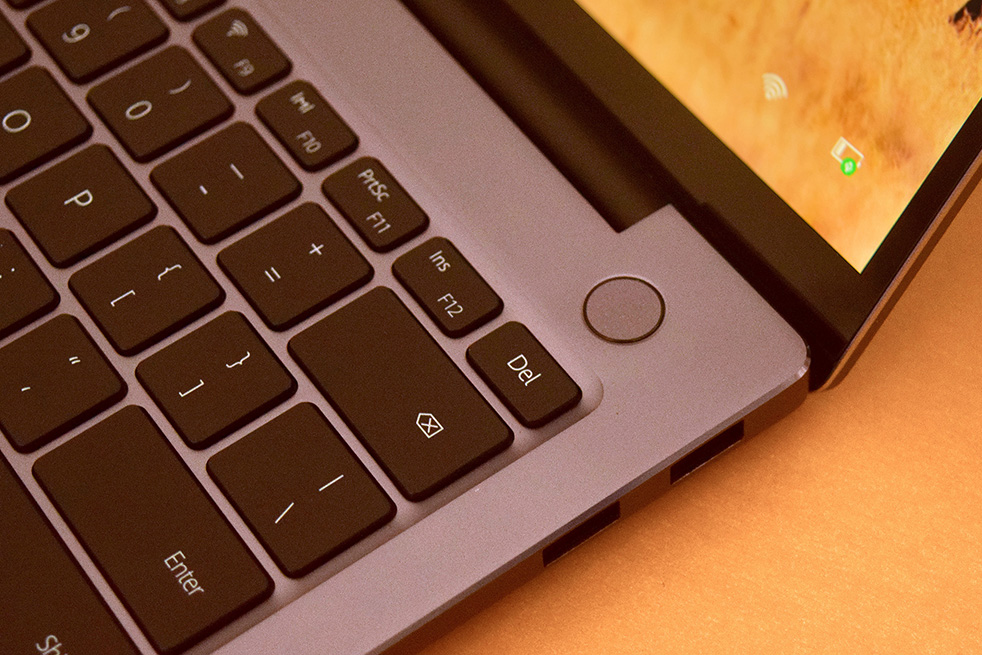 Number 4: Design
Unlike other devices in its price range, the MateBook 14 has a gorgeous metal body that's thin, sleek, and modern. To keep things tidy, it also has a fingerprint scanner in the power button so you don't have to sacrifice security for design.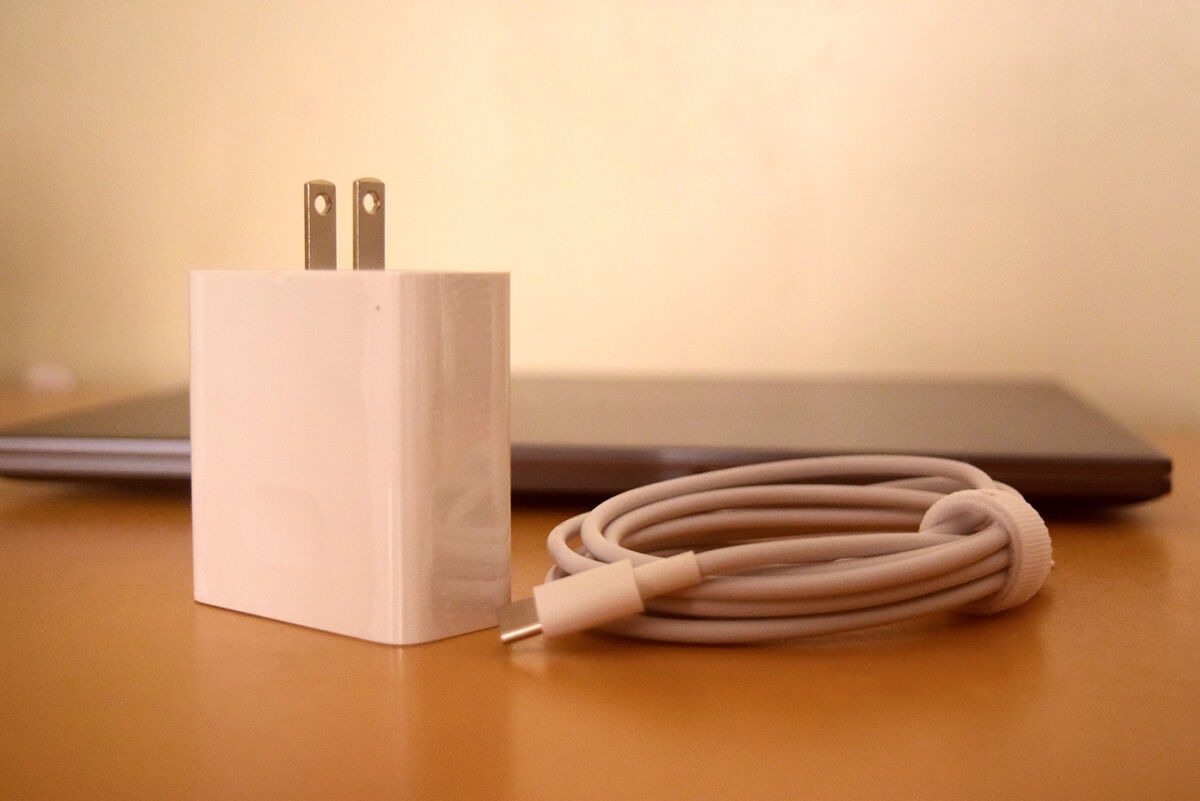 Number 5: All-Day Power
You definitely won't notice it given the thin chassis, but the MateBook 14 packs a huge 56Wh battery for an astounding 11 hours of use on a single charge. To keep weight down further, Huawei has included an equally small power adapter that charges the MateBook 14 in 90 minutes. It's barely larger than a mobile phone charger and packs the same super-fast charging technology that Huawei has perfected in its line of mobile phones. If you're in a hurry, its SuperCharge technology gives you up to 2.5 hours of power with just 15 short minutes of charge time.
If your other devices start to run dry, the MateBook also offers reverse charging, even when it's off, so you can leave your powerbank in the other room, building, or city, without suffering from battery anxiety.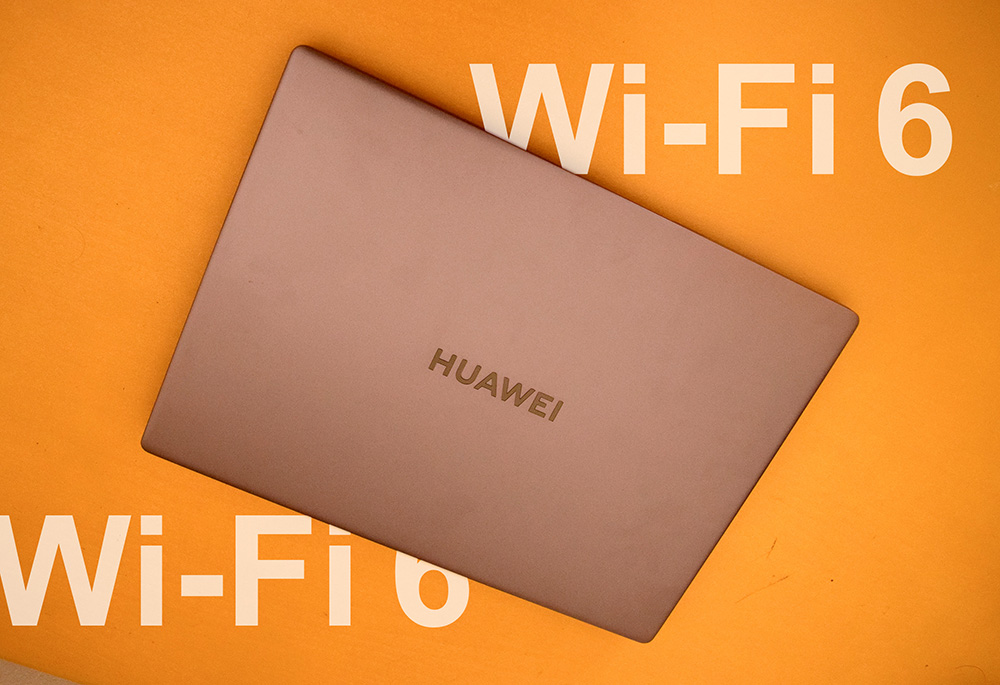 Number 6: Super Connectivity
The MateBook 14 has WiFi 6, for blindingly fast, stable wireless connectivity, that's vastly improved over the WiFi 5 standard. Whether it's for work or play, you can say goodbye to a spotty connection, and slow transfers.
We can spend all day talking about any laptop's hardware all day, but the MateBook 14 has Software tricks that really set it apart from the competition.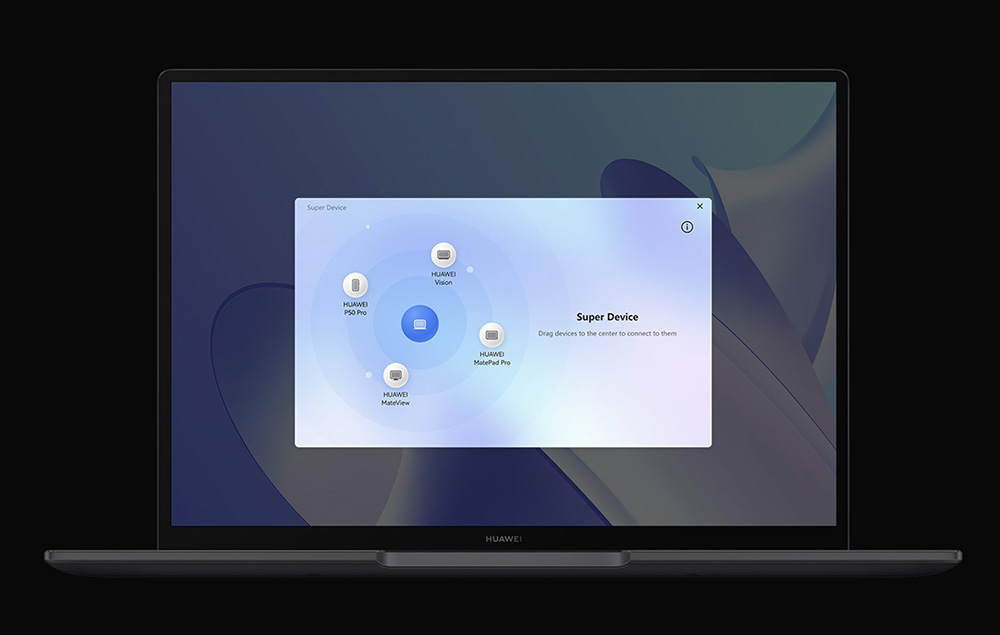 Number 7: Super Device
Super Device is built into the MateBook 14, and it lets multiple smart devices function seamlessly as one, so you can use your smartphone, Bluetooth speaker, and tablet as if they were all integrated into your MateBook. Whether it's sharing a display, playing audio through a separate speaker, or sharing files, Super Device has you covered. This greatly simplifies device sharing and lets you focus on your work instead of worrying about settings.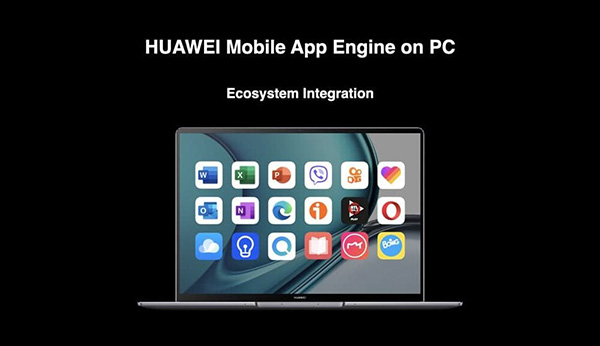 Number 8: Mobile App Engine
Mobile App Engine is one of the aces in the MateBook 14's arsenal. Have you ever been working on your laptop and wished you could have access to an app that just does the job a little better? Huawei knows your pain. With Mobile App Engine, you can install mobile apps from the extensive Huawei Mobile App gallery, and run it right from the desktop. If there's a task that's best accomplished by its own app, just run a quick search, install it, and open the app, without having to leave the laptop. You get all the features of your app of choice, with the large screen available on the MateBook 14. It's extremely convenient.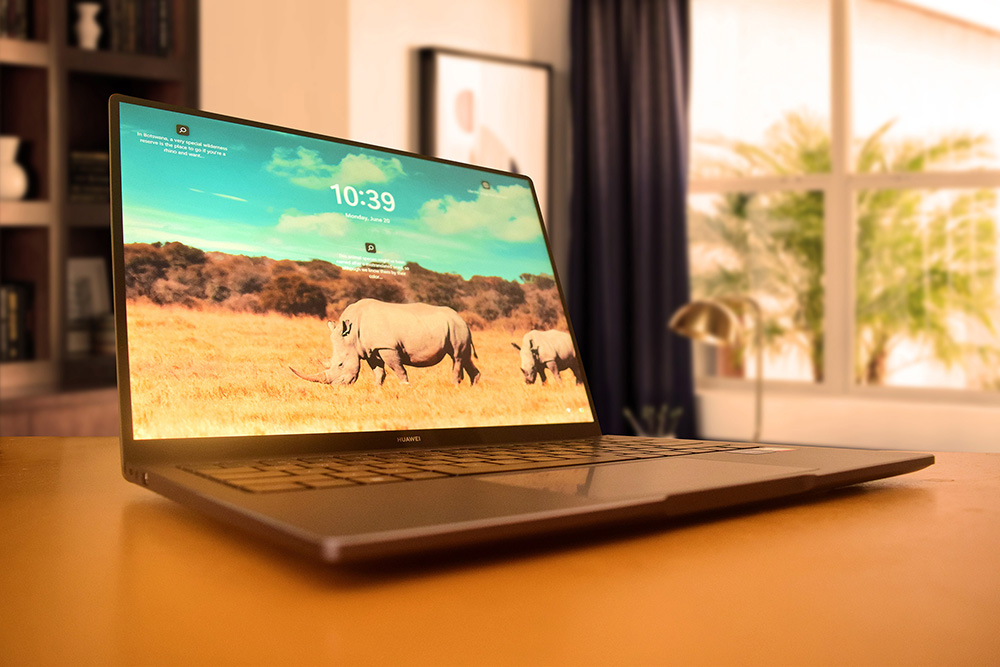 Conclusion:
Not all laptops are created the same. The Intel-powered MateBook and MateBook D series of devices stand head and shoulders above the competition, delivering great value, incredible work efficiency thanks to cutting-edge technology such as Super device and Mobile App Engine, and amazing build quality all in a package that, frankly, we wish we could have gotten our hands on sooner.
If you're finally ready for a smart office experience it's time to ditch your old laptop. Check out the MateBook D series of devices and the amazing MateBook 14 at the links below: