Epson Philippines collaborated with world-renowned fashion designer John Herrera to showcase the capabilities of its class-leading digital textile printers.
John Herrera's 30-piece collection, inspired by the Great Philippine Eagle, was digitally printed with Epson's next generation textile dye-sublimation transfer printers. The hand-drawn Aguila patterns made digital and printed onto different kinds of fabric were fashioned into intricately sewn clothing pieces previewed at the Shangri-La Mall Grand Atrium. The transition of this specific collection was from black and white to colored designs.
With the demand for digital textile printer in SEA evergrowing, Epson Philippines enlisted John Herrera–fresh from his most recent award as the top designer in the 2015 London Emerging Designers (LED) Awards–to take fashion to the next level through the use of printing technologies as such.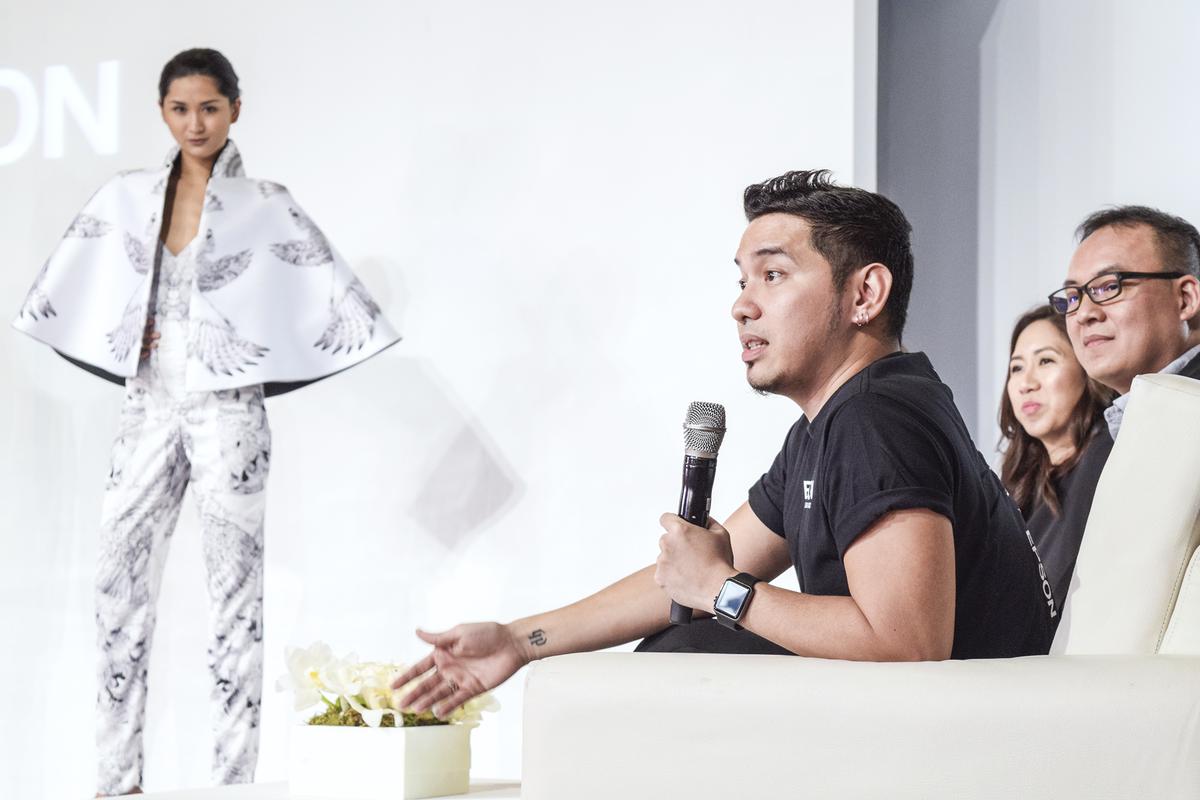 "The collection I will be presenting will be impossible to do without the Epson digital textile printer.  I would have to paint the designs myself if there was no Epson printer, and with only a month to prepare, it could not have been done," he added.
John adopts a "no-waste, no plastic" approach and stresses the importance of producing more with less materials. Herrera was delighted with how digital textile printing lessens fabric wastage. He further enthused that through this technology, a dress layout which they typically use five yards of fabric for has now been reduced to only one and a half yards.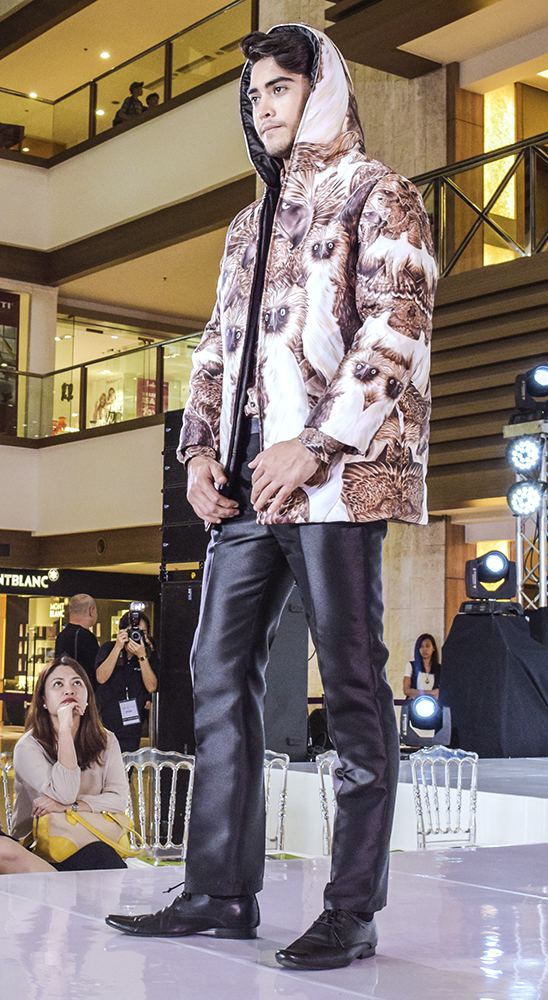 On this exciting partnership, Ed Bonoan, senior general manager and marketing head of Epson Philippines expressed: "Epson is happy to officially introduce John Herrera as the Brand Ambassador of Epson Philippines' Commercial and Industrial Printers segment. He's very passionate about digital textile printing which makes him a great Brand Ambassador for us to educate more people about this technology."
During the Q&A session, John shared that he has always wanted to design his own fabrics. Epson's digital textile printing technology enables designers such as John Herrera to help them realize their artistic vision.
"We are certain that this collaboration will help us bring our digital textile printers closer to our customers especially those in the creative industry. Digital textile printing technology will definitely inspire more designers, to make their own prints for their world-class designs. Now, designers are only limited by their imagination," shared Pamela Albar, Department Head for Commercial and Industrial Printers, Epson Philippines.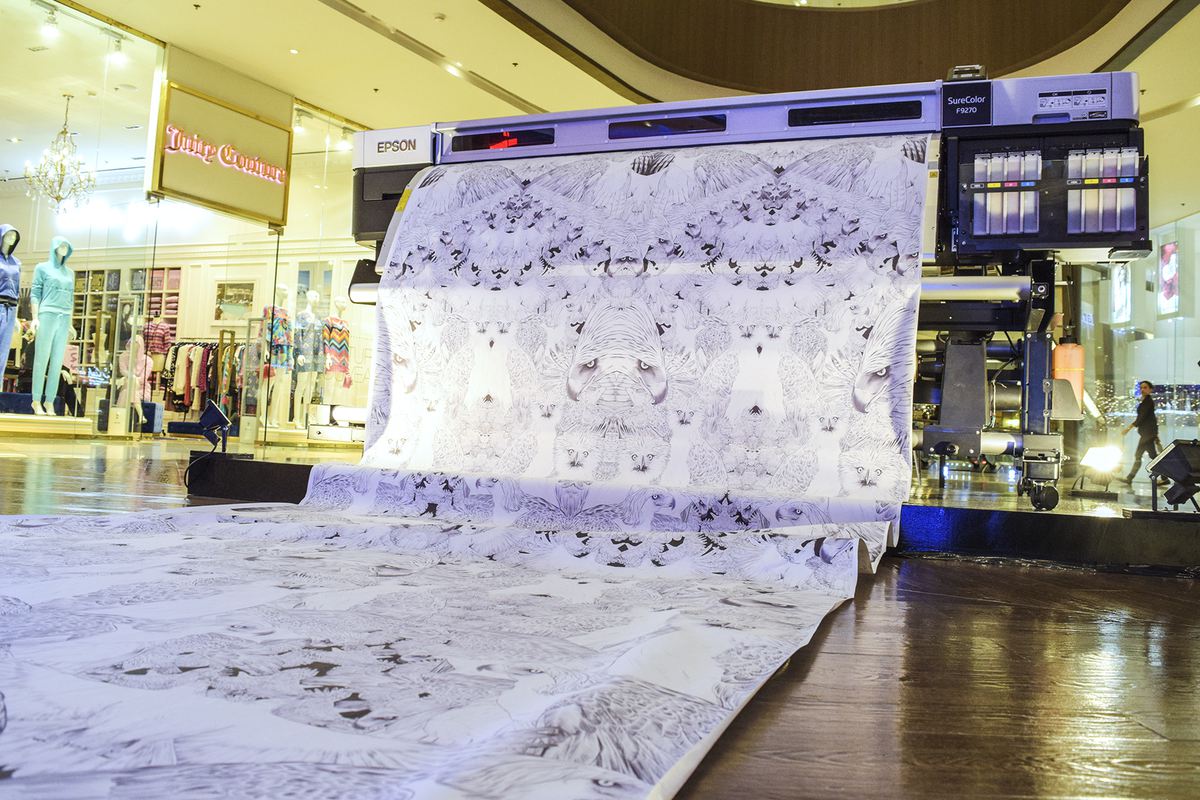 Fabrics used for the collection were printed with Epson's SureColor F-series dye-sublimation digital textile printers, the SureColor SC-F9270 and SC-6270. The Aguila-inspired collection will also be shown in fashion shows the world over.
More photos from the preview of John Herrera's latest collection down below: