As Eastern Communications continues its commitment to champion digital literacy and adoption throughout the country, the Philippine premier telecommunications company has launched its Eastern Cloud free trial allowing business owners to experience premium Infrastructure as a Service (IaaS) resources and test out its many features.
Among products offered free include 10GB RAM, 500GB of hard disk drive (HDD) storage, 100GB of solid-state drive (SSD) storage, 2 IP addresses, 1 VLAN, and 1TB of outbound data transfer. Interested individuals and business owners can utilize the free cloud service for 30 days and experience a flexible, scalable, and robust cloud network for day-to-day operations by simply registering through this link: tinyurl.com/EasternCloudTrial.
Enterprises of all sizes can take advantage of the Eastern Cloud free trial until October 31, 2023. The service boasts stringent security features so users can maximize the free trial without worries about their data privacy and safety.
Satisfied users who would like to continue their Eastern Cloud subscription after the trial can explore the match subscription funds of up to $1,000. Additionally, customers will experience a smooth transition as Eastern offers a complimentary migration tool that provides uninterrupted continuity.
If users are looking to maximize the cloud through a flexible subscription, they can enjoy the latest features—Platform as a Service (PaaS), Eastern Cloud Virtual Router, and SGX Confidential Computing.

PaaS lets businesses employ higher-level programming with dramatically reduced complexity. This also allows the creation of customizable applications from scratch and lowers the costs often involved with developing cloud-based products. Eastern Cloud Virtual Router, and SGX Confidential Computing on the other hand, ensure maximum safety of the cloud through added network security and redundancy features.
"As we enter the latter part of the year, Eastern Communications is dedicated to serving more businesses across the nation. Cloud adoption is pivotal for all businesses, ushering in their growth and innovation. In today's digital era, cloud adoption will provide businesses the capacity to cover a larger scope of work, a space for collaboration, and a multi-purpose hosting platform that offers flexibility," shared Edsel Paglinawan, Eastern Communications vice president and head for Product and Innovation.
Eastern Communications recognizes the transformative impact of cloud services on business operations over the years, evolving into an encompassing solution that addresses various business needs.
Eastern Cloud is one of the most customizable cloud platforms in the market where customers can do convenient provision processing, storage, networks, and other fundamental computing resources at their discretion. Depending on your business needs, CPU, RAM, Storage and bandwidth can be tailored fit independently to allow the best combination of cloud resources that matches your requirements.
Moreover, emerging businesses can experience seamless collaboration and communication through Eastern Cloud without compromising company data with its enhanced security features, including data encryption and automatic backup tools.
Continued SME empowerment
On top of the Eastern Cloud free trial, Eastern Communications ramped up in empowering SMEs by hosting a series of workshops where entrepreneurs engage in knowledge-sharing activities and discover trends and strategies that address various challenges in running a business.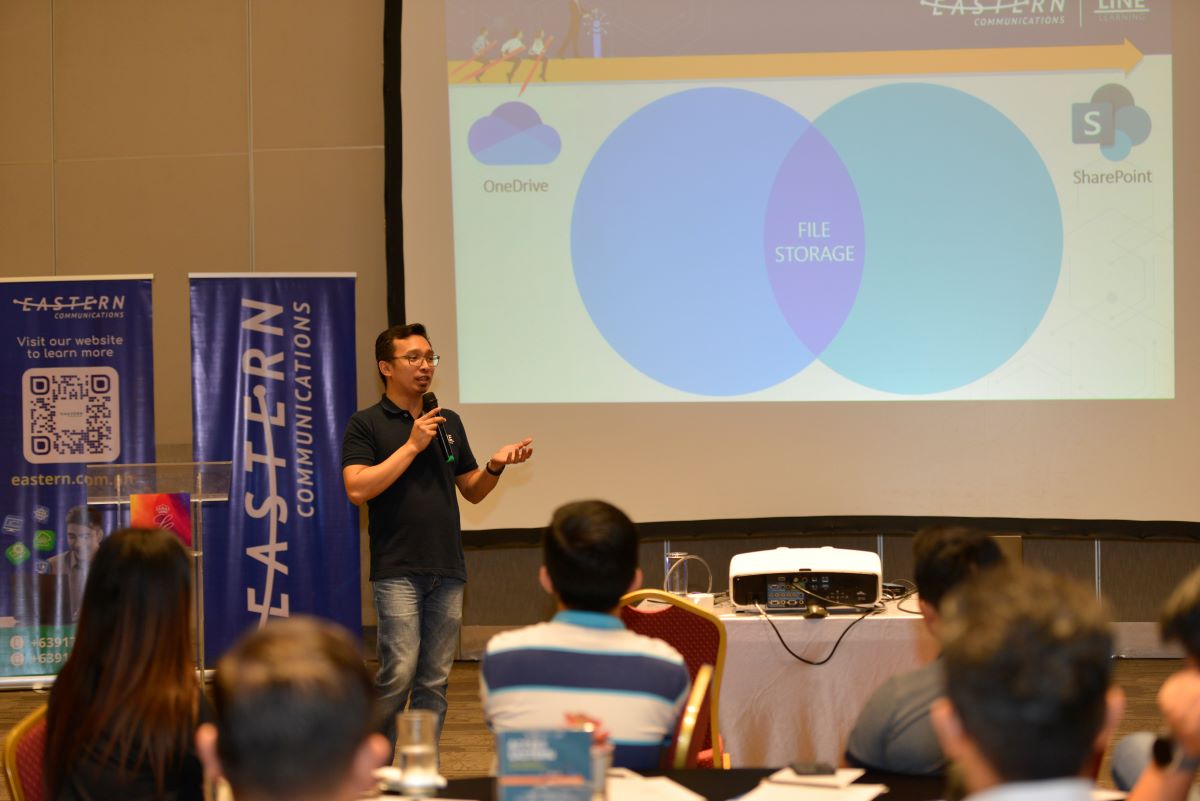 Aimed at reinforcing the SME empowerment campaign of Eastern Communications, the "Eastern Huddles" and "Access Eastern" events were held early this year, providing exclusive workshops and seminars among enterprise owners, IT heads, and key decision-makers in the Metro and provinces such as Legaspi, Sorsogon, Cebu, Tuguegarao, and Laguna.
Furthermore, Eastern Communications will soon launch its Evolving Entrepreneurs video series, featuring its SME clients from various industries sharing about their journey, inspiration, business philosophies, and insights on digitalization. 
To learn more about Eastern Communications' products and services, visit eastern.com.ph.