On June 27, Energizer's Night Race 2015 at the Filinvest City in Alabang gathered a total of 3,000 runners to raise money for the children of Bantay Bata 163.
Every 3-kilometer loop added PHP 100 to Bantay Bata163's medical treatment funds; the first open loop run gathered PHP 1,000,000 worth of donations.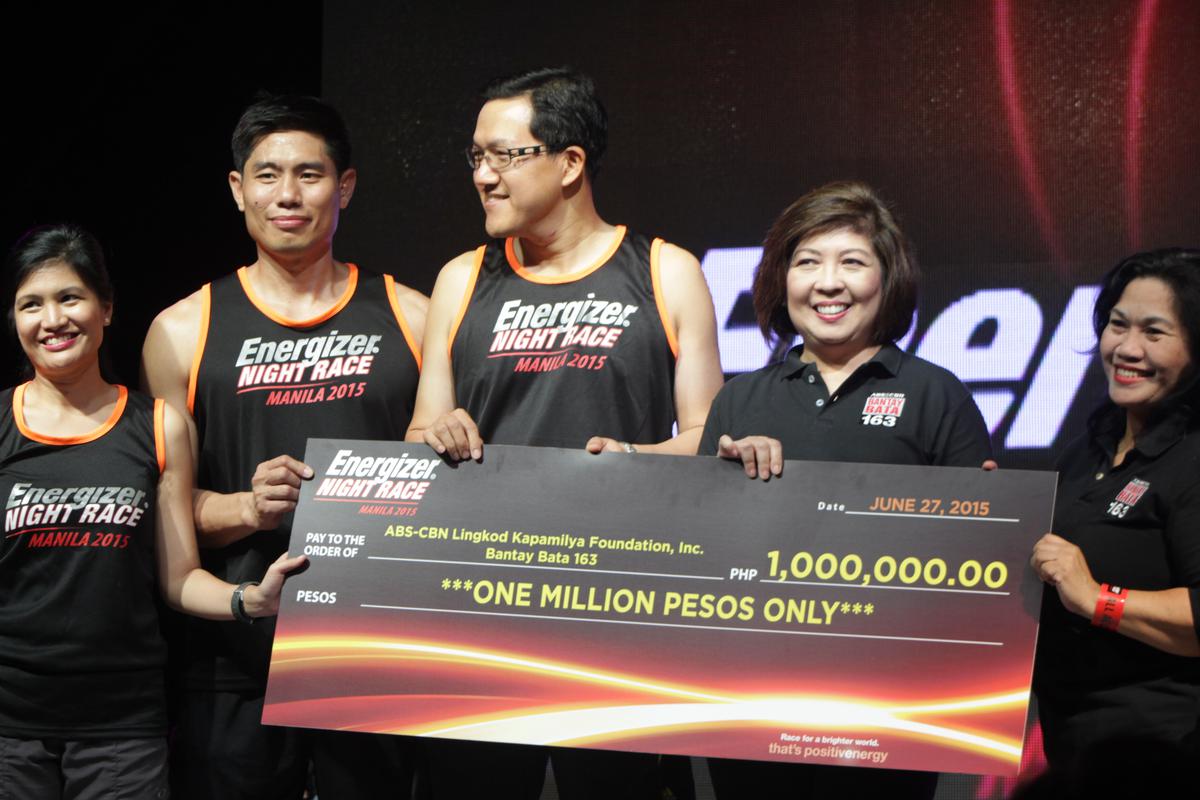 "Ever since the Energizer Night Race took form, we saw it as more than being just a simple fun run. Above all, we used this platform to practice an important Energizer mantra, which is to share positivenergy. Ultimately, that is our primary goal," said Vincent Lizo, Energizer Philippines' business director.
Clarissa Ocampo, managing director of Bantay Bata further stressed the significance of the partnership. "We are looking forward to engage in a joint venture with partners who have the same mission with Bantay Bata," Ocampo said. "That's why we partnered with Energizer—we want to light up lives. What we really need for the organization is to have partners who will be committed to help our children in ways that will affect them on a longer term," added Ocampo.
The runners' time were monitored through radio frequency identification (RFID). This tracked every 3k loop a runner makes. To make their runs convenient, kilometer markers in the race route were also provided.  Likewise, a battery meter lights up every time a runner finishes a 3-kilometer run. This battery meter also keep tabs of all the 3-kilometer runs a participant makes–until it reaches the one million target. An LED-display was placed onstage and in the start and finish arcs to monitor each runners' progress.
After the race, the participants gathered and were entertained by music acts Yeng Constantino, Up Dharma Down, and Itchyworms.