Anafely Candog's heart sank when she didn't see her name on the list of laptop winners in Smart's Balik Tuition Promo 2. For the Psychology major at Liceo de Cagayan in Misamis Oriental, it was her last chance to own a laptop for online learning.
"My family can't afford a laptop. That's why I immediately registered to join the Smart 'Balik Tuition Promo 2' when I saw the post on social media," recalled 22-year-old Candog.
The college sophomore had been using her smartphone for virtual classes. She downloaded mobile applications to work on assignments. But for heavy files, she sends her schoolwork to a friend for review before submitting it to her professors.
Candog may have missed out on a laptop but fate had bigger plans for her — taking home the PHP 100,000 grand prize in the Smart 'Balik Tuition Promo 2.' 
"I can finally buy my own laptop. I'm getting one for my brother, too, who will enter college soon," she said. Recalling the time she had to give up school because of financial difficulties, Candog is also saving a portion of her prize for tuition. Prior to transferring to Liceo de Cagayan, she helped her parents support the family by working as an on-demand tutor and as an on-call staff at a nearby resort.
In the past year, Candog has subscribed to Smart Giga STUDY for online learning. "I am grateful that I can maximize access to study apps with Smart," she said.
Smart continues to roll out new offers that enable young go-getters to live it all with the newest Giga Power available on the Giga Life App and other channels. It comes with open access surfing at a more affordable rate.
"Smart empowers the Gen Z with unlimited opportunities to pursue their passion. Giga Power's open access data enables them to access their favorite apps and sites, so they can discover what they love and live a more enjoyable, more fulfilling life," said Antonette Orpilla, Smart Head of Communities Marketing.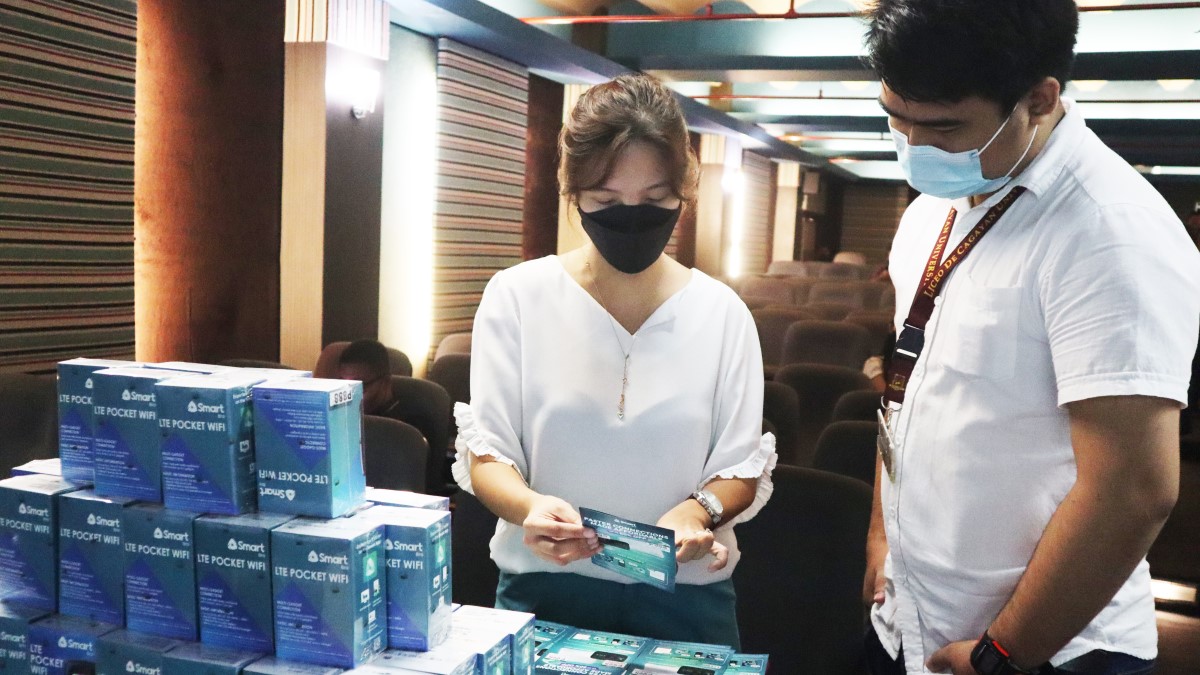 On top of the cash prize, Candog also won 50 Smart Bro Pocket WiFi kits for Liceo de Cagayan.
Candog joins 9 other grand prize winners in the 'Balik Tuition Promo 2' where Smart has raffled off more than PHP 2 million worth of prizes including 20 smartphones, 10 laptops, and 10 tablets.