It's not every day you meet a L'Oreal model.
It was a hot afternoon and the studio was filled with chatter and footsteps. People couldn't be busier; the photographer setting up lights, creative directors prepping outfits, and writers exchanging quips while waiting to start the photoshoot. And in comes a lady with some of the longest legs you'll ever see.
Mariani Soares Iori, the 19-year-old Brazilian, entered the studio in the most unassuming attire and vibe. She immediately silenced the room in her tank top, skimpy shorts, and classic Converse All-Star's. Her mere presence drew stares. Her smile would hold you captive if not awestruck, and smile at everyone she did.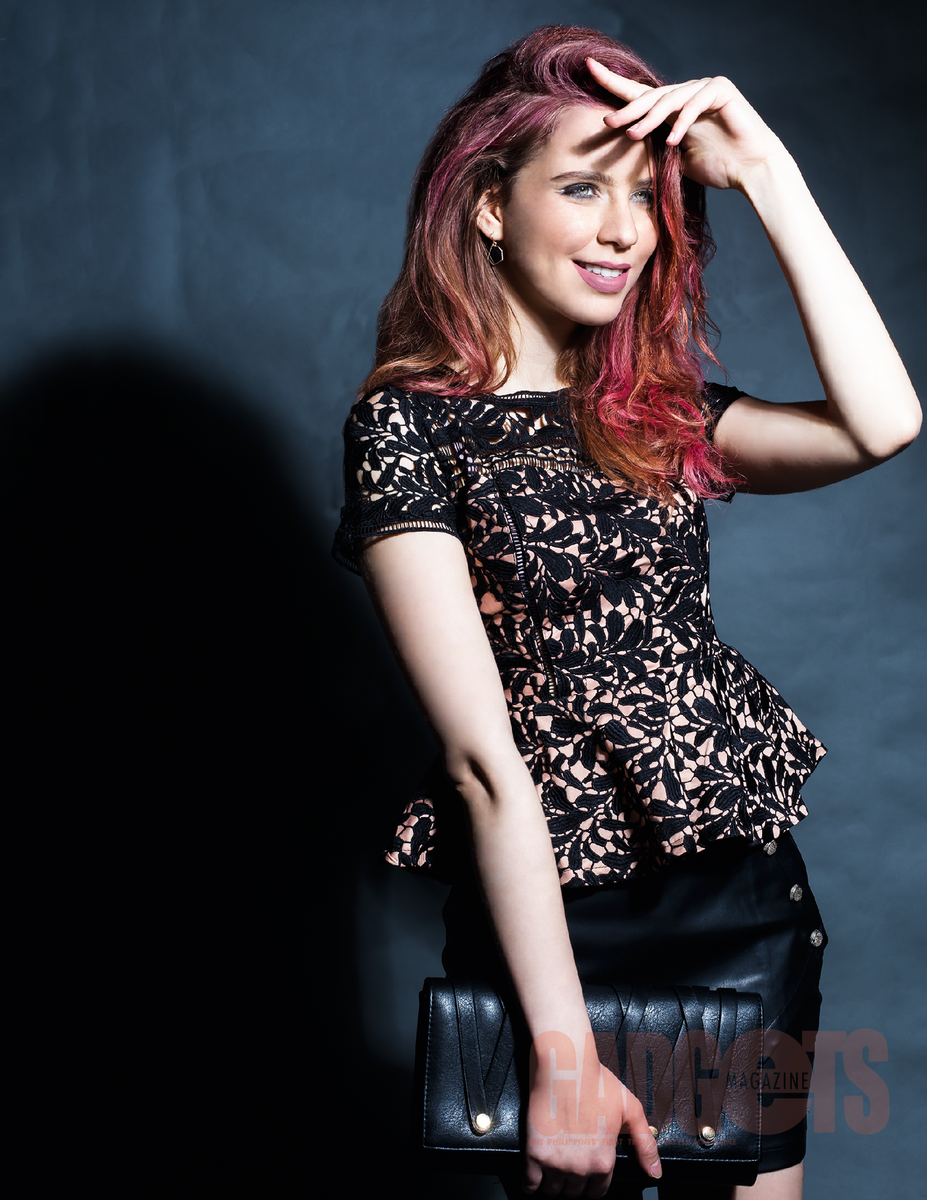 Prior to our shoot, Mariani had only been in Manila for one night—she had barely a half day's rest—to begin her three-month stay and she's gotten nowhere near to seeing, tasting, or hearing anything Filipino. All she knew about Manila came from stories from friends. She came straight from Shanghai and jetlag was no issue as she's been in the modelling and fashion industry since she was 16.
She's done the F1, runway catwalks, and now her first magazine cover and she didn't even break a sweat, except when she was outside walking into the studio's much more pleasant climate. Summer's beginning after all.
When she isn't in front of the camera, this beautiful Brazilian-Italian is usually at the beach with her smartphone taking photos of the sunset, the sand, and the sky. Although her photos are privately posted on Instagram, I can vouch for her "smartphoneography" skills! So if you find yourself in Boracay this month, watch out for a tall, beautiful, blonde woman whose smile will make your forget last month's Valentine. This aspiring doctor also dearly expressed her interest in making sure she visits Aklan's most popular beaches. Tip: she's likely going to be holding her phone with her left hand!
Also published in GADGETS MAGAZINE March 2016 issue
Words by Arvin Ang
Photography by Dookie Ducay
Art Direction by Emmanuel Luz
Outfit from Topshop, Zalora and Mango
Styling by Jonah Mendoza
Assisted by Theresa Elioraga
Make up by Patricia Aquino
Hair by Joana Marie Redulla
Model: Mariani Iori from Women's Folio Model Management