CloudFonehas just launched PH's first Intel-based Android Lollipop tablet called CloudPad One7.0 and the first Intel-based dual-OS tablets, namely CloudPad Epic 7.1 and CloudPad Epic 8.9, making the company the first OEM in the country to do such feat.
"No other brand takes tablets more seriously than CloudFone. CloudFone is driven to empower Filipinos by continuously innovating to fulfill the promise of Tablets For All, and bringing the latest technology within people's reach," said Eric Yu, CloudFone president & CEO. "Our collaboration with industry leaders guarantees that our products are developed with the highest standards of quality, reliability and performance."
CloudPad One 7.0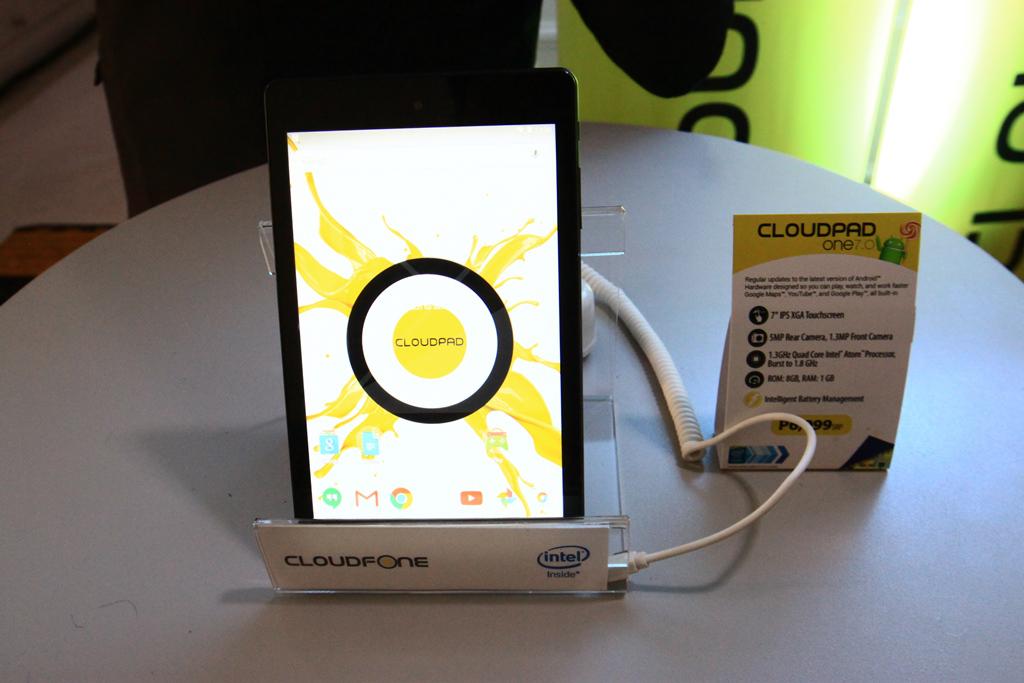 CloudPad One 7.0 runs on the latest Android Lollipop 5.0 OS and is powered by a 1.8GHz quad-core Intel Atom processor. It has got 8GB of memory plus 1GB of RAM on-board for photos, videos, games, and other applications plus a tablet experience that is both enjoyable and productive. Also, this 7-incher is Wi-Fi-ready and comes fitted with an Intelligent Battery Management that warrants it can sustain power throughout the day. More importantly, users have the advantage of over-the-air updates for up to 2 years.
The CloudPad One is based on the 64-bit platform of the new 22nm Intel Atom chip, which means it supports 64-bit applications and gives the tablet the ability to use more than 4GB of RAM.
CloudPad Epic 7.1 and ClouPad Epic 8.9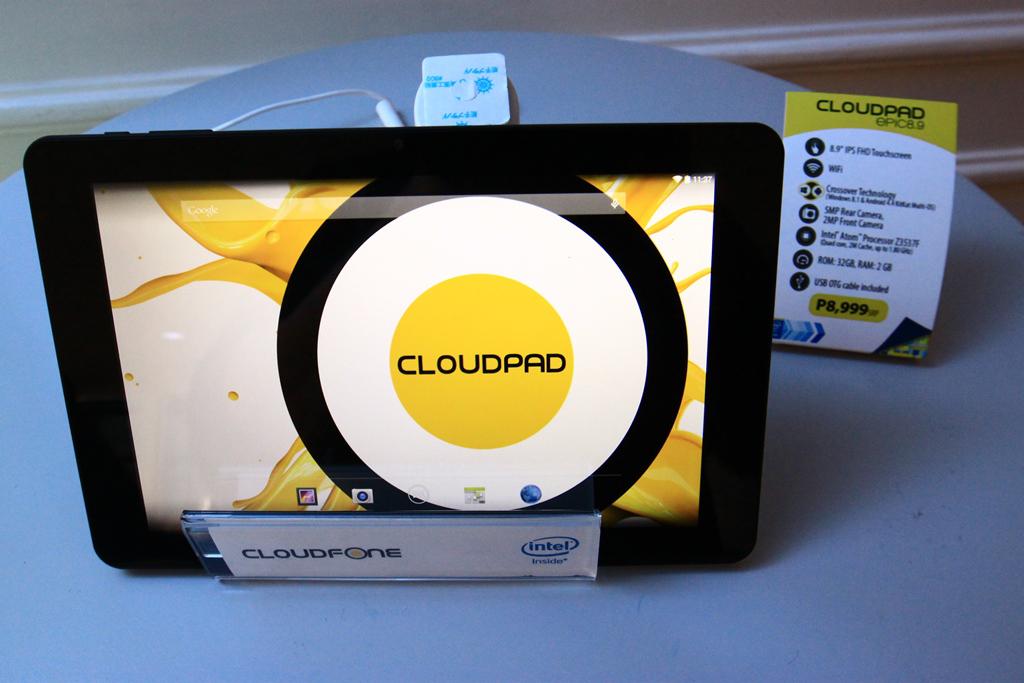 The CloudPad Epic 7.1 and CloudPad Epic 8.9 sport CloudFone's Crossover Technology, which allows users to run both Android 4.4 Kitkat and Windows 8.1. Both tablets have a 5MP rear camera and 2MP front-facing camera and are powered by a 1.8GHz quad-core Intel Atom Processor. The CloudPad Epic 7.1 has a 7-inch high-definition display, and 32GB memory plus 1GB of RAM. Meanwhile, the CloudPad 8.9 has an 8.9-inch full HD display and 32GB memory plus 2GB of RAM.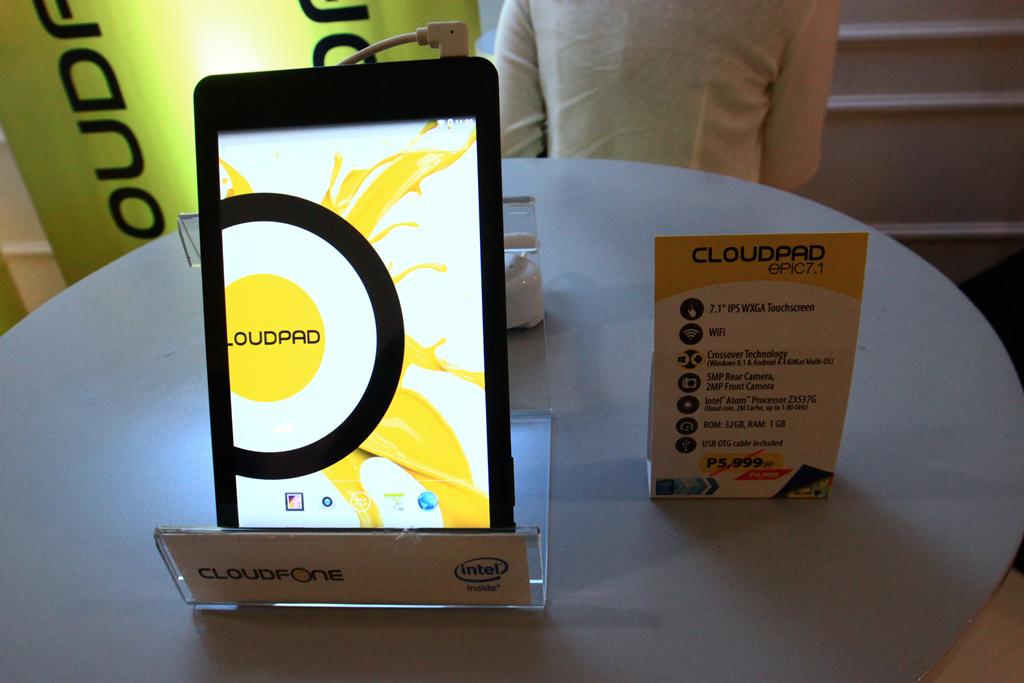 The CloudPad Epic 7.1 is priced at PHP 4,999. The CloudPad Epic 8.9 retails at PHP 8,999 and the CloudPad One 7.0 at PHP 6,999.