From commuting to work, to burning calories, music is always ready to keep us entertained. Scientifically, it boosts our mood and actually does have a positive effect on performance. With the prevalence of personal music players and streaming services, we literally have access to millions of tracks anywhere we go. The year has given us some of the coolest audio devices, with the promise of more to come. We take a look at some of the most interesting ones for the casual listener.
High-end performance
Sennheiser's expertise is unquestionable, particularly if you know that they are one of the leading suppliers of studio hardware globally. At CES this year, Sennheiser dropped its follow-up to their professional headphones series, the HD 820. A closed-back version of HD 800, the newer model provides great noise cancellation, and high-resolution audio quality across lows, mids, and highs. With superb sound quality and gorgeous minimalist design, these headphones are simply amazing.
The music lover's companion
If there's one app on my phone I cannot live without, it would probably be Spotify. To fully utilize its potential, you will need a good headset. The Sony MDR-1AM2 is just the thing to get you to audio nirvana. Focusing on crystal clear Hi-Fi audio, these over-ear headphones sport
40 mm dynamic drivers with liquid crystal polymer diaphragms. Aside from being compatible with the  LDAC codec, it has a classy design that doesn't make you feel like an audio dork, and balanced cables. To be honest, it's quite amusing for a wired headphones to be portable, without compromising its bass quality.
Stylish and wireless
Bang and Olufsen has always made stunningly beautiful devices. So when the bright and actually quite cute B&O H4 was released, consumers were rightfully excited. Being from B&O it was definitely more than its aesthetic. Despite being the brand's cheapest Bluetooth 4.2-enabled headphones, it didn't compromise on quality. It even offers a
1.2 m audio cable for audiophiles who prefer a wired connection, and a dedicated mobile app for customizing and choosing preset sound profiles. Preferred by most travellers, the H4 has generous battery life that lasts up to 19 hours.
The cult's favorite
Audio Technica has always been a strong contender in the field of personal audio, but everything changed when they dropped the closed-back ATH M50X. The brand became a household name instantly, thanks to the superb pro-grade headphones that were critically acclaimed by experts worldwide. To celebrate the Japanese audio tech company's 50th anniversary, they offered a limited edition ATH M50X BB in a classy black and electric blue shell. It retains the large 45 mm drivers that give deep and accurate bass, noise isolation, and exceptional sound clarity. Crafted for hours of use, its collapsible design and well-padded headband and ear pads provide superb comfort and even comes with three different audio cables for professional use, and casual listening.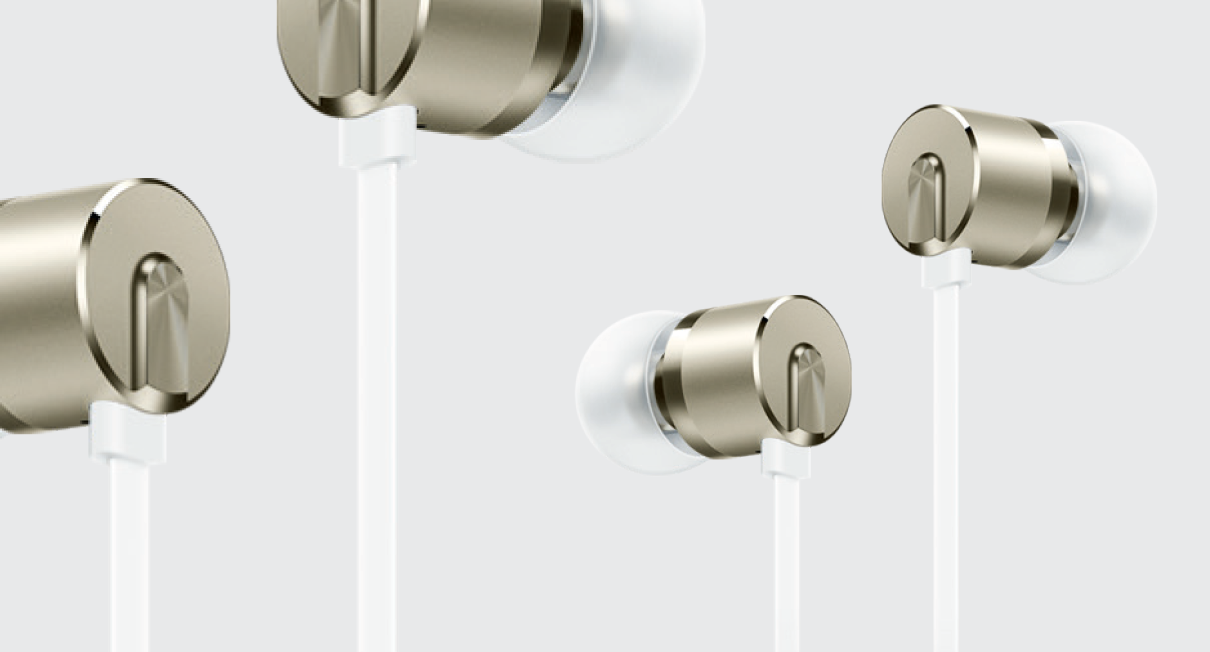 Classy and inexpensive
If  you want something affordable and very light in your bag, then you should take a look at the OnePlus Bullets V2. they've been on sale for a couple of months already, but this pair from the Chinese smartphone brand checks the boxes for both form and function. Giving you massive value for money, the second generation Bullets look and feel premium in every way from its brushed metal finish to the flat, tangle-free cable. Delivering a wide soundstage through its 9 mm dynamic driver, its performance is really mind-blowing. The restrained bass allows the mids and highs to shine through, so you get the entire track just as the artist intended.
IEMs for the masses
Small but definitely incredible, who would have thought that this pair has the power of an in-ear monitor? Knowledge Zenith is a Chinese brand that's known for their top-notch, budget earphones. Sporting a penta-driver hybrid configuration on each earbud, the KZ ZS10 offers tri-frequency separation, letting you experience music to its fullest. Coming with a silver or golden-plated braided cable, and a large, transparent housing, the brand has raised the bar of affordable consumer earbuds in a way no other brand has.
Also published in Gadgets Magazine August 2018 issue
Words by Jewel Sta. Ana
Art by Theresa Eloriaga