Music and coffee keep the wheels turning here at the Gadgets HQ. Once the deadline's shadow looms perilously close, anyone who has anything to do with putting the magazine together has a pair of headphones on, either pounding furiously at their keyboard, or making art from a blank page. Since we're perfectly happy with store-bought instant coffee, we decided not to bore you with that and focus on the music instead. Here's what we at Gadgets are keeping ourselves musically entertained.
---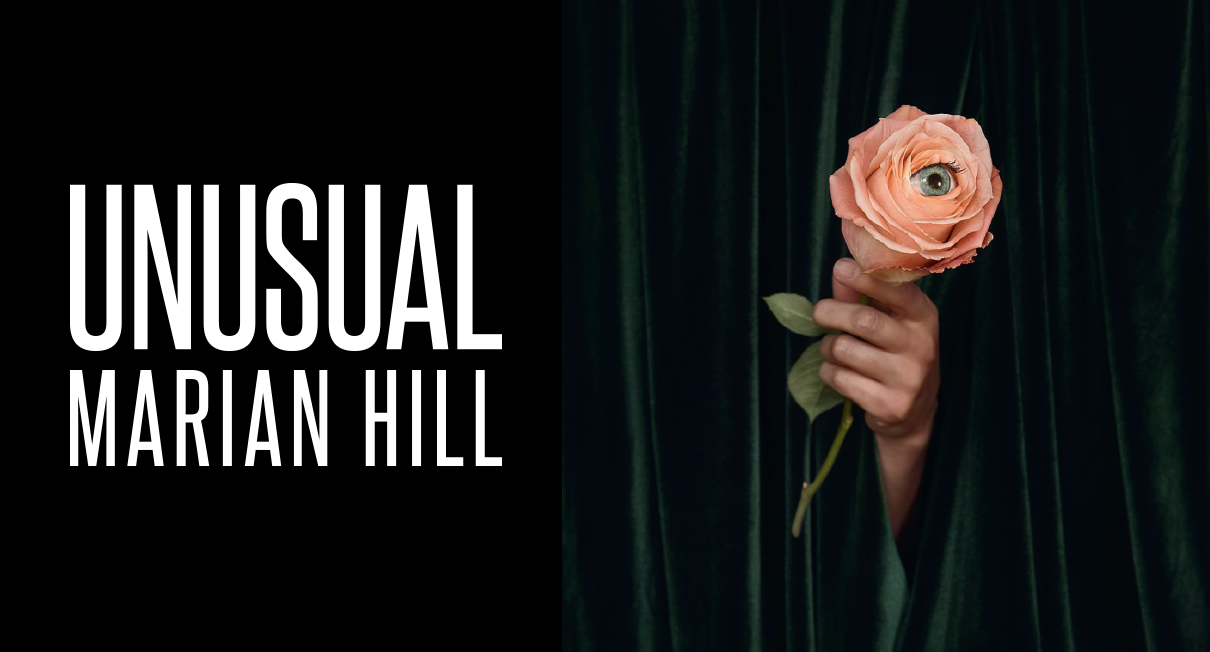 Words by Ren Alcantara
Marian Hill's unique, vocal-driven synth-pop has come up with another EP. The pair of Jeremy Lloyd and Samantha Gongol just released Unusual, and as expected, it has pushed out my other Spotify playlists in a huge way.
The album opens with Subtle Thing, a multi-layered, dark and smoky head-bobber of a track. Sam's delicate, almost airy vocals dance and flirt past the deep, electronic hits that drop heavy on your ears. It's that familiar Marian Hill sound that made me fall in love with them in the first place, and a great way to open a new record. Unlike some of their older tracks, this isn't one you'll be singing to, as you'll be too busy swimming in the rich sound.
It then moves to Differently, a revenge song which starts with an almost 80s synth vibe. The slow vocals at the start picks up momentum, and when the chorus lands, there's more of an urgency to Sam's singing:
Tell me, does she kiss like me?/ Do you wish that we ended differently?
C'mon, tell me, can she sing like me?/ She a king like me?/ Are you lost at sea at all?
The rhythmic vocals are helped along by the less obtrusive beats, letting the words really stand out–you're not going to miss what the song is saying. It's a song that's equal parts jilted lover, and advice for the next girl. It's both great track for listening, and neither like the pity party nor raging ex revenge songs we're usually offered by other artists. This track, along with the similarly themed Don't Miss You one track down, makes you think maybe Sam is going through something, but is dealing with it in a wonderfully musical way.
Fortunately, there's neither pain or real anger in these tracks, not really. It's got more of a "whatever—moving on" kind of vibe. Whether there's more under the surface, the tracks don't really let on, and I'm just too busy tapping my feet to want to go digging deeper.
Another stand-out track is Wish You Would, with an intro that brings to mind 90s pop, with synthesized snapping, and a playful kind of R&B dancy sound to it. The lyrics themselves are the next logical step from the themes put forward by the two songs I just talked about above.
Though I got someone else/ I wish I could/ Get you all to myself/ I wish I would/ Call you up on the phone/ I wish I could/ Take you back to my room/ I wish I would.
It happens to the best of us, and while it's a little painful to admit, at least we get a great track out of it. Nearing the end of the track, we get snapped out of the 90s vibe, and in a moment of lucidity, we hear an admission of some real feelings through some enchanting vocal work, right before we snap back to that same playful 90s sound, and synthesis of the two just before the song is over. It'll catch you off guard, and you'll miss it if you're not careful.
Don't Do It is a song about the classic mistake. Find someone interesting, get told it's a bad idea, disregard all the advice, fly past all the red lights, have a great time, and end up regretting it in the end. It's another one of the darker-sounding tracks, and rightly so. There are some issues buried under the heavy party beat. If that feeling of regret really can be encapsulated in electronic music and whispy vocals, this song manages it. I would love to see a music video for this track—it's just one of those songs.
The playlist lightens up tremendously with bright keyboards, and a more pop-sounding Sam. It's a sad song, for sure, but you just can't get bummed out with vocals like these. It's a breath of fresh air from the heavier tracks up to that point, and while Jeremy doesn't completely sit this one out, as you still get a good dose of his sound, the real star here is Sam's vocals. We don't really get to hear her more mellow, possibly even mainstream sound, so for those looking for that, it's here, and it's beautiful. Good luck trying to keep from falling in love.
The penultimate track, Listening once again harkens back to that 90s sound, though not as intensely as in the starting tracks. It's got a bit of Christina sprinkled in there, but still with quite a technical sound brought in by Jeremy and his army of musical machines. The sax, unexpected and welcome, comes in at the last third, and adds a wonderful jazzy kick to the song. It's an absolutely interesting track, and one that demands repeated listens.
Go Gently is another vocal-driven track. It has that same quality as a lucid dream where you're flying through clouds. If I just heard a snippet, you might think you were listening to something out of the ambient
sub-genre. You've got quiet vocals, a docile synth, and no obtrusive drum machines to break the peace, save for a break here and there. It's quite different from their usual sound, and in a really good way. I was surprised at this one, to be honest. Completely unexpected, but absolutely welcome, this gives their sound a different dimension that I hope we hear more of in the future.
On the whole, their sound evokes the feel of music videos shot in slow motion, in a dark, smokey club. It's got great beats and accents that seem to change with each listen, and Sam's earnest, spot-on vocals really put the tracks on a different level from anything similar right now. There are some real gems here too, and we're given a treat in a handful of tracks that break the usual Marian Hill mold. Just like its title, the album is, actually, unusual. Where their first two EPs were absolutely excellent, neither seems to sound like the duo was trying to break out of their comfort zone. This is a step in a different direction, and one I welcome with open arms.
---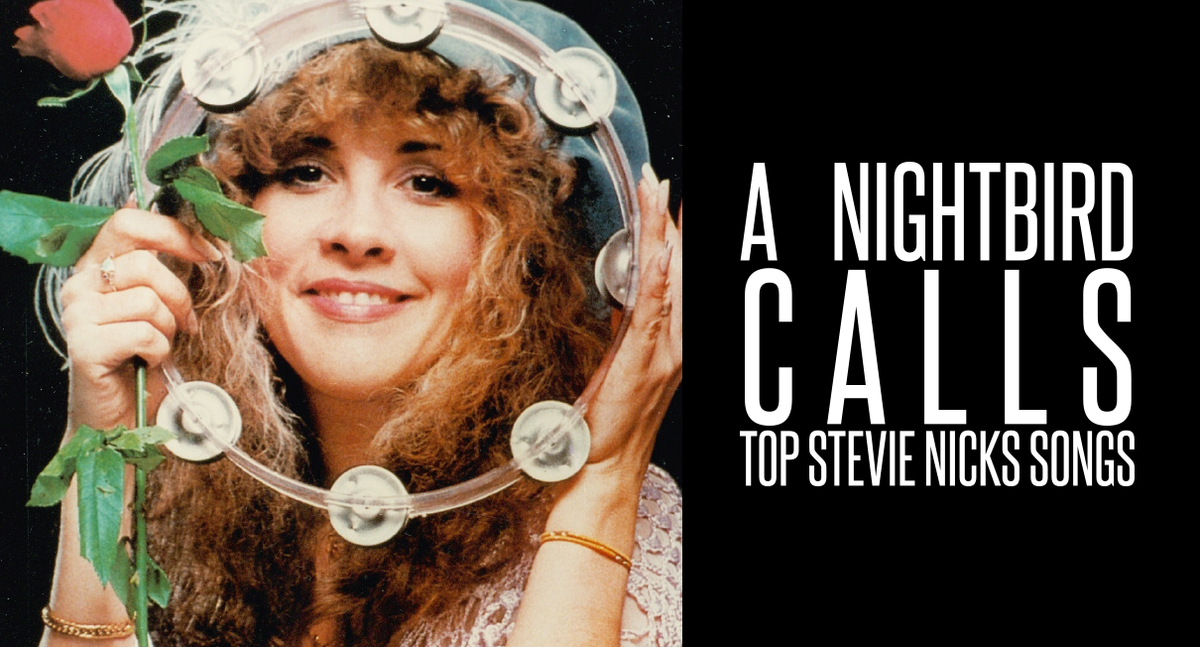 Words by Theresa Eloriaga
They say legends come once in a lifetime. For my lifetime, that legend is Stevie Nicks. Stevie is a musical genius, and one of the best lyricists this generation is blessed to have. Her songs will take you on a journey of emotions that will make her experiences, memories, heartbreaks, and dreams your own. Add that to the power she brings to her live delivery, and you have the makings of true greatness. I am neither a music critic, nor do I have any musical background, so this list is purely based on my musical instincts, and my love for profound lyrics which is something I rarely encounter with mainstream music. So if you have an old soul like me, try Stevie Nicks' legendary discography.
---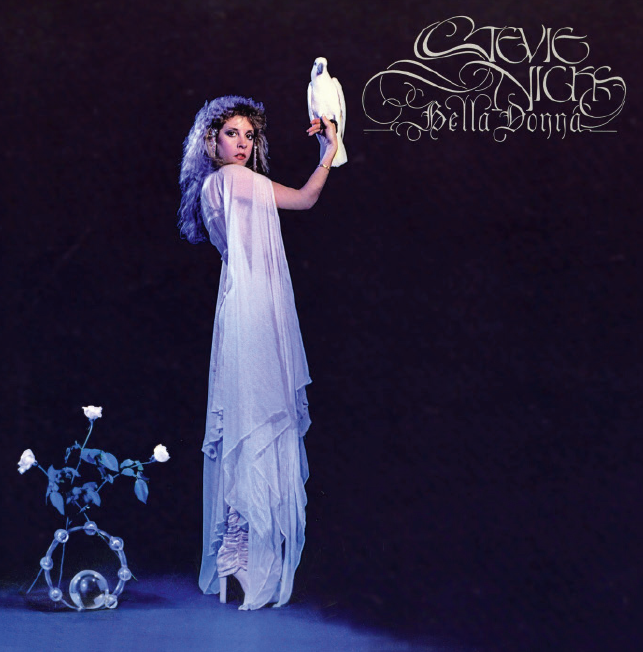 Edge of Seventeen
Bella Donna (1981)
From her solo debut album, this is my go-to song whenever I need a little pick-me-up and an extra energy boost when I am trying to meet deadlines at work. It is undeniable that Edge of Seventeen earned her the title of " Queen of Rock."
The guitar work on this song is just amazing and that is combined with the deep vibrato Stevie does so well. It's a song that will help you release angst in just a few bars. Also try to listen to the live versions. For me, her debut album, Bella Donna is a gem. I love almost all the songs in it specifically Bella Donna, Gold and Braid, Outside the Rain, and After the Glitter Fades.
---
Dreams
Rumours (1977)
A husky and rough voice is Stevie's signature style, yet she surprises you with an angelic performance in Dreams. Also, this is Fleetwood Mac's first chart-topper in Billboard, and it is no surprise that it was written by Stevie. Lyrics to this song are just beautifully written. Have you any dreams you'd like to sell?
Landslide
Fleetwood Mac (1975)
Landslide's beautifully written lyrics makes you question life yet she hints some sense of hope in some parts of the song. Stevie asks herself questions that we also need to ask ourselves. Can I sail through the changing ocean tides? Can I handle the seasons of my life? I remain uncertain as to what Stevie wasthinking when she wrote this song. She must be thinking about uncertainties on the musical journey Lindsey and she were about to take. This song is just simply timeless. The different performances: solo, with Fleetwood Mac, even with an orchestra are all amazing.
---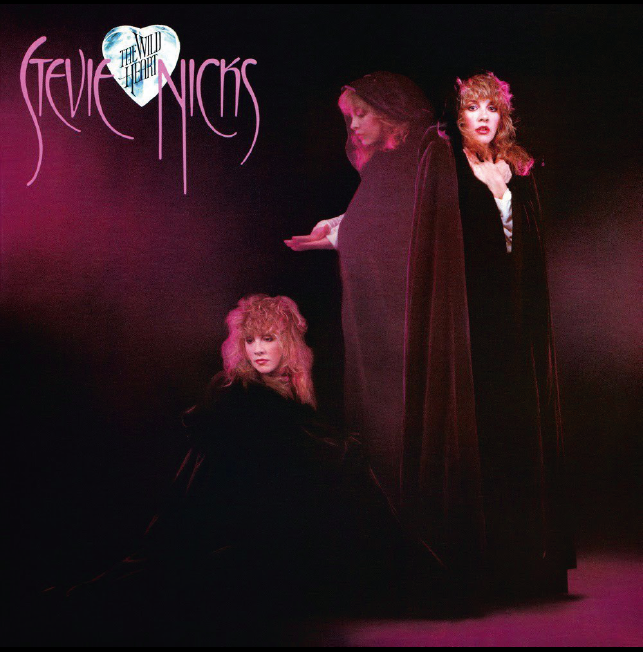 If Anyone Falls
Wild Heart (1983)
Stevie wrote this in collaboration with her friend Sandy, and it's about a long-time friend turned lover. I haven't had this kind of experience but, I just love the sweetness and heartbreak brought by this song. Those of us who have been in the friend zone can turn to this song for some comfort.
---
Has Anyone Ever Written Anything For You
Rock a Little (1985)
She wrote this very emotional song in about five minutes. Listening to the lyrics and the emotional melody brought out by the great piano work always leaves me with an ache in my heart. This is one of the slow songs of Stevie that I particularly love.
Silver Spring
Rumours Remastered (2004)
This song was written back in 1977 but wasn't included in the final release of Rumours. It is no secret that this song is Stevie's revenge song for Lindsey's Go Your Own Way. Their love-hate relationship fueled them to write many great songs. Lindsey was probably stunned when Stevie tried to tell him that he will forever be haunted by her voice. Also, you really must watch their intense live performance of Silver Spring when they did a reunion concert in 1997.
The end part of the song, when Stevie was looking straight to Lindsey while singing, will give you a lot of feelings (even if you don't have any). Trust me.
Rhiannon
Fleetwood Mac (1975)
A legend about an old Welsh witch inspired Stevie to write this poetic song. I find the lyrics majestic. It feels as if Stevie is casting a spell on you while listening, making you love her even more. One of the lines I love in this song perfectly describes her, "Once in a million years a lady like her rises"—a legendary one. Live versions of Rhiannon are awesome too!
---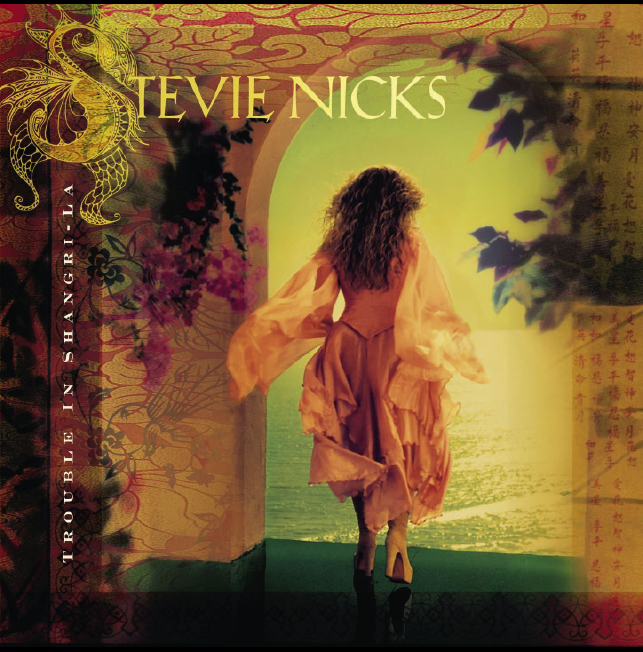 Trouble in Shangri-La
Trouble in Shangri-La (2001)
This song is another energy booster for me along with Fall From Grace both from the same album. It makes me want to unleash my alternate universe rockstar. I am not really sure what this song is about, odds are this is another song about Lindsey.
---
Sorcerer
Trouble in Shangri-La (2001)
This was originally included in her Wild Heart album but was remastered for Trouble in Shangri-La. Honestly, I love this 2001 version more. This was done in collaboration with Sheryl Crow, and hearing this, they undeniably bring out the best in each other. I don't know why I love this song and its country rock vibe, but it's probably because of Stevie's enchanting sorceress' powers.
Storm
Tusk (1979)
Storm's lyrics put into words my emotions when I entered a rocky and dark phase in my life. Just like Stevie, I really felt like I had never been a calm, blue sea. I have always been a storm, in fact. So this song has a special place in my fangirl heart for Stevie. Storm is similar to Destiny, a song from her Street Angel album which I also love.
Planets of the Universe
Trouble in Shangri-La (2001)
"We are just mere specks of dust in this vast universe, and change is the only permanent thing in our lives" is probably what Stevie is trying to convey in this song. I love how Stevie rocks out on this track. She continues to prove that she is indeed the "Queen of Rock" with her Trouble in Shangri-La album.
Also published in GADGETS MAGAZINE June 2018 Issue.