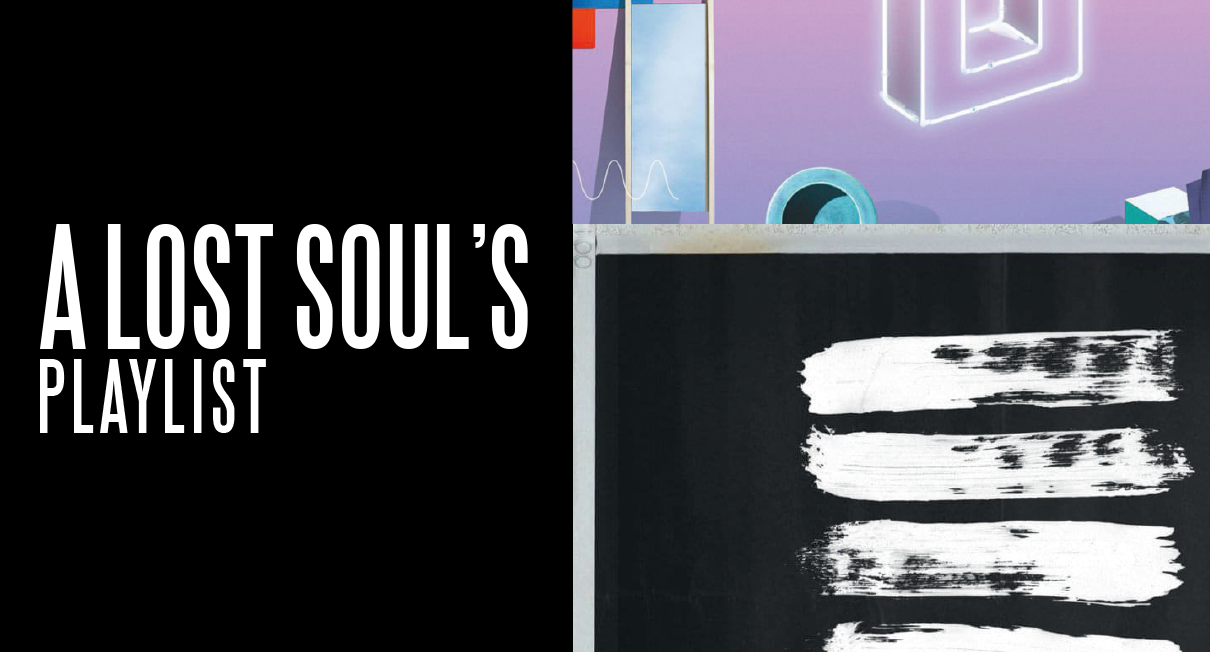 Words by Jewel Sta. Ana
Music has always been my refuge. With my phone in my pocket and headphones over my ears, creating my own world in the vast universe becomes possible. Silly as it may seem, it also serves as my escape from the cruel realities of life—such as being an adult—even for a short period of time. Aside from catchy melody and complex musical arrangements, I alway look forward to the lyrics that modern artists put into their music. After all, music is a form of art, it is where anyone can express themselves freely
---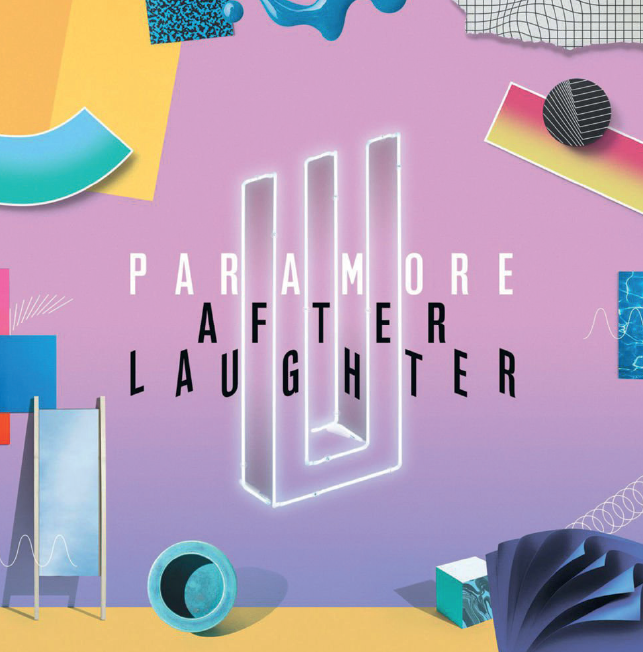 26
Paramore
Sappy and sentimental, this sixth single from the American alternative rock band's latest album will move your heart. From its simple acoustic guitar sound and flawless vocals of frontwoman Hayley Williams, 26 is Paramore's open-letter for everyone to cradle their own pain. The 2008 Best New Artist Grammy Awards nominee has been known for its playful electronic guitar riffs, backed by soaring vocals, and well-composed lyrics that reflect teen angst and life frustrations. With its transition from emo rock to new wave of pop, the band has truly developed their style, all the while continuously discussing the tough issues within oneself.
---
Kathang Isip
Ben&Ben
If you have been in love with someone who
can't reciprocate your feelings, or isn't sure
about you and doesn't want to fully commit, then you have to listen this song. The local indie folk band, spearheaded by twin singer-songwriters Miguel and Paolo Guico, launched the song as the group's third single and eventually topped the local charts. Originally a duo, Ben&Ben eventually evolved into a band after the Guico brothers' success in Phil Pop 2016, where their composition Tinatangi won as 2nd runner-up and Best Music Video. Its current line up includes electric guitarist Poch Barretto, drummer Jam Villanueva, bassist Agnes Reoma, keyboardist Patricia Lasaten, percussionists Toni Muñoz and Andrew Pano, and violinist Keifer Cabugao.
Start Again
OneRepublic feat. Logic
Ryan Tedder and the gang has collaborated with American rapper Logic for their first 2018 single. Recorded as part of Netlfix's teen drama, 13 Reasons Why, for its second season soundtrack, the
fittingly-titled Start Again showcases the stellar
vocals of OneRepublic's frontman and the rapper's poetic verse on suicide. Addressing the feelings of loneliness and discouragement after being left out, the pop-rock track leaves an uplifting message to the listeners—hit the reset button and keep moving forward.
Di Na Muli
Itchyworms
Filipino rock band Itchyworms has been famous for their guitar-driven rock ensemble, embellished with 80's pop influence. But who says that the quad band can't sing a ballad? Delving in regret and wasted time, the mellow romantic song was hailed grand winner in the distinguished Phil Pop 2016. Composed by Itchyworms' drummer and vocalist Jazz Nicolas together with his friend Wally Acolola, the duo was inspired to write about the lives of today's youth who gets easily caught up in their fast-paced lives, being distant and losing connection with their loved ones in the process. It will also remind you of your own TOTGA or "The One That Got Away."
River
Eminem feat. Ed Sheeran
Slim Shady is back with his newly found English singer-songwriter fellow. Coming back from his short hiatus in 2013, the legendary rapper dropped his fifth track in his 2017 album entitled Revival. Featuring the "Perfect" and "Shape of You" singer Ed Sheeran, the folk-rock single tackles sensitive issues such as abortion, infidelity, toxic relationship, and transgression. River is the fruit of collaboration between the two talented artists, as they co-wrote the powerful verses of the album's second single.
---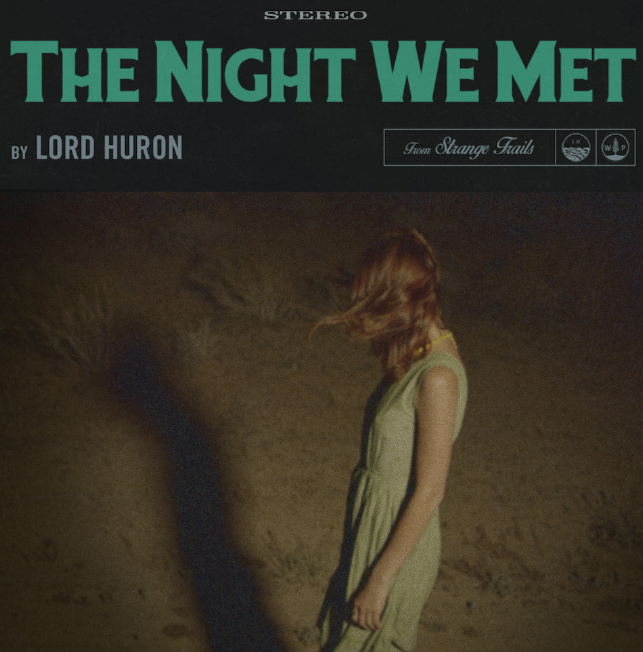 The Night We Met
Lord Huron
Producing songs for several American TV series, the indie-folk band conquers the mainstream media once again with its sentimental single featured in 13 Reasons Why. The critically-acclaimed melancholic hymn was previously part of the band's sophomore studio album Strange Trails, which debuted and peaked second on the Top Rock Albums chart, and placed 23rd on the Billboard 200 in 2015. Lord Huron's resident crooner, Ben Schneider, gives life to the haunting yet nostalgic track which talks about the progressive pain of losing someone, slowly yet surely. Lord Huron revamped the same song with Phoebe Walker for 13 Reasons Why's second season OST.
---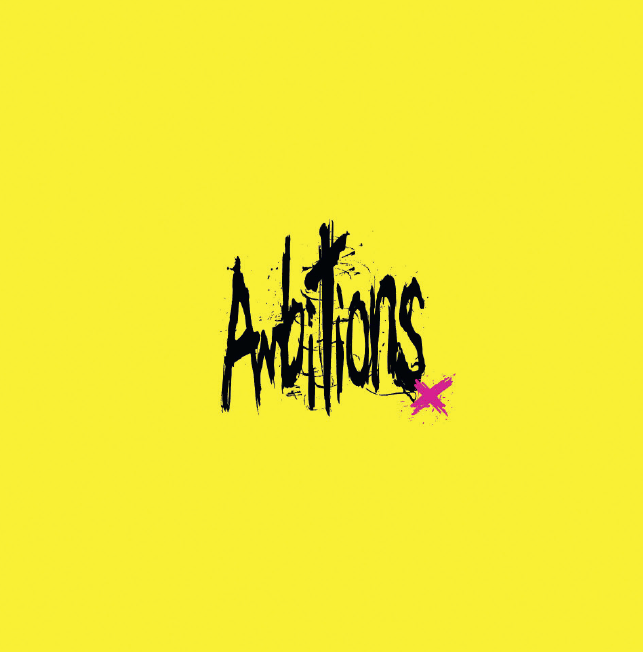 Listen
ONE OK Rock feat. Avril Lavigne
When East meets West, there's no other
choice but to listen. The much-awaited collaboration between pop-rock princess and the Japanese rock band became a dream come true for fans around the globe. Making a big switch from post-hardcore punk to pop-rock, ONE OK ROCK embarks on a new meaningful journey as they drop an uplifting anthem for people who struggle with mental health illness, particularly with depression and suicide. Profound lyrics of the song was penned by the quad band's frontman, Taka Moriuchi. Highlighting the impeccable combinations of Taka and Avril Lavigne's vocal ranges, complemented with powerful drum beats and electronic guitar riffs in the background, the tenth track to the band's 2017 Ambitions album truly embodies its title.
---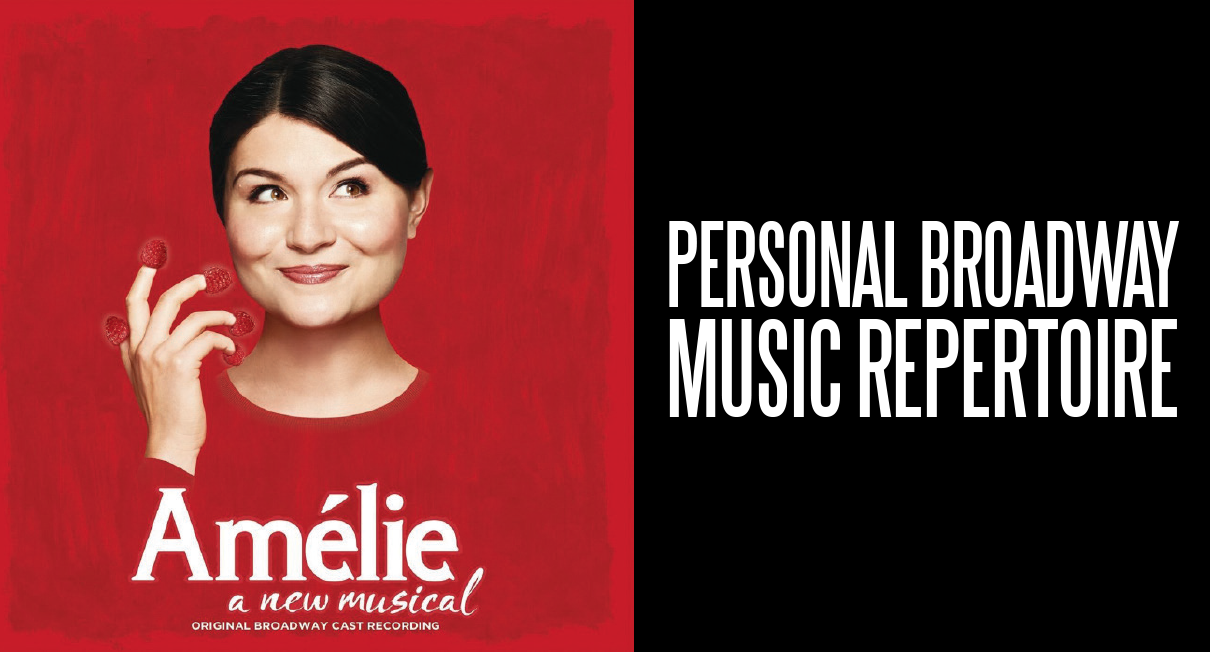 Words by Jael Laura Mendoza
Two of the things for me that make life beautiful are art and music. They just bring out the best in everything. Like in Broadway, it brings ideas and stories to life whether it's action-packed, romantic, funny, or anything in between. It is an enriching experience to be part of these stories. From acting to singing, the performer should also be a good interpreter. One of the goals of a stage actor is to connect to his or her audience, and here are some of the songs that I connect to.
Times are Hard for Dreamers
Amélie
I was once a lady who decided to live independently, just like Amélie (Philippa Soo) who braced herself to pursue life—left her home, took a train, got an apartment, and a job. This track just gives me motivation to pursue my dreams and see the bright side amidst the hassle.
---
The Schuyler Sisters
Hamilton
Work! This Hamilton track will make you miss Destiny's Child. This one's another femme fatale anthem. Angelica Schuyler, along with her sisters Eliza and Peggy, show their mind prowess and give you fierceness, historical and modern combined.
---
Once Upon a December
Anastasia
Maybe some of you are familiar with a girl named Anya (Christy Altomare) who went into the ruined grand palace and found herself remembering bits of her forgotten past; people from portraits, as well as her family all of which come to life with her imagination. I felt sad and warm at the same time when I heard this for the first time, knowing that her family and everything she holds dear have become fragments. This is the song in that nostalgic scene.
---
What You Mean to Me
Finding Neverland
If I were to suggest a song that doesn't say
"I love you" but will still pull your heartstrings, this one is my pick. It was sung by the Peter Pan creator J.M Barrie (Matthew Morrison, also Will Schuester in Glee) and Sylvia (Laura Michelle Kelly). I suggest that you also see the choreography for this piece, and savor their sweet vocals that complement with each other; you'll probably find yourself in Neverland.
You Will Be Found
Dear Evan Hansen
The "There's a place where you don't have to be alone" gets me every time. This one's also a fight song, and a very friendly reminder that we can be victorious over the things that threaten to break us. Sang by the cast of the musical, including Evan Hansen (Ben Platt) himself who is also experiencing inner struggles, this track relays a very important message—you are not alone.
---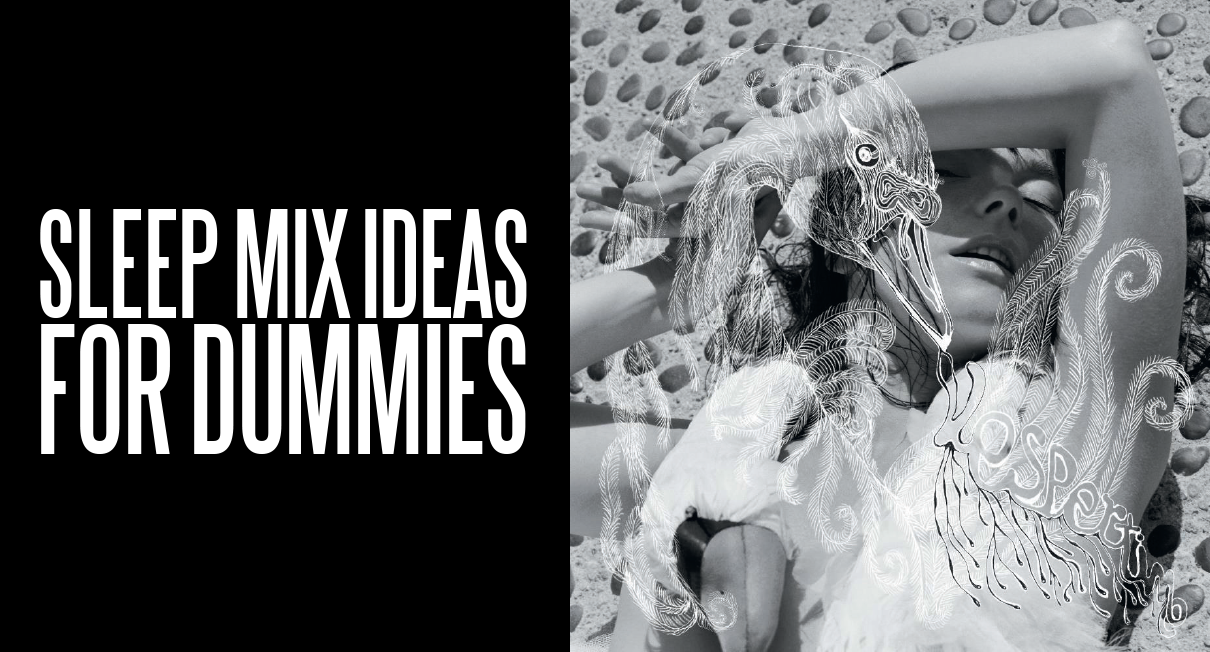 Words by Ronel Bautista
I'm going to keep this short. I know a lot of you are asking: Why is there a sleep mix here? Considering the fact that this is the entertainment issue. I personally think that entertainment is a full spectrum, and somewhere along that spectrum is my playlist filled with songs that help knock me out at night. Here are some artists, and their tracks, that I'd like to recommend.
Bjork
Bjork is the true embodiment of art and music combined. She has a lot to offer when it comes to music and what I like most is her approach to sound. Her genius compositions combined with her beautiful vocals, not to mention her exotic Icelandic accent, are sure to send chills down your spine.
My pick/s: Her whole Vespertine ( 2004 ) album.
Falling snowflakes, soft pillows, and warm hugs. With micro beats and whispery vocals, it's almost as if you're to listening to an ASMR podcast, but better.
Honorable mention/s:
Cocoon – Retangled by Ensemble ( Greatest Hits, 2002 )
Enya
Belonging to the New Age category, Enya's music is a
god-given blessing made to enlighten and put its listeners in a trance. Together with her long time collaborator, Roma Ryan, they create something that I'd describe as magical.
My pick/s: Orinoco flow ( Watermark, 1988 ),
Caribbean blue ( Sheperd Moons, 1991 ).
The lyrics of Orinoco Flow will take you on a journey,
like you're gently sailing through the seven seas. Caribbean blue is like poetry turned lullaby. Listening
to this track gives me a feeling of riding a magic mattress, gliding through the skies as gentle winds
blow against my face.
Honorable mention/s: River ( Watermark, 1988 ), March of the celts ( Enya, 1986 )
Lana Del Rey
Lana is not your typical pop star. She has a way with words. Her music gives me a calming sensation that makes me want to quietly lay down, stare at whatever is above me and smile ( and eventually doze off ). Some people say she's an angel, and I agree.
My pick/s: Video Games ( Born to Die, 2012 )
Video Games is a baroque pop song, a classic from her Born To Die album. My facial expression mimics that of Bernini's Ecstacy of St.Theresa whenever I'm listening to this track. If this song was a painting, I'd hang it in the Louvre.
Honorable mention/s: Bel Air ( Paradise EP, 2012 )
Also published in GADGETS MAGAZINE June 2018 Issue.