If you deem a product rugged, it must be able to survive a field day in a tough environment designed to punish both man and machine with equal impunity. Power Mac, while known for carrying genuine Apple products, has expanded its portfolio with outdoor power solutions brand Lifemate. They held the Lifemate Rugged Ride event last April 26 where local media got to put the new products through their paces.
The Rugged Ride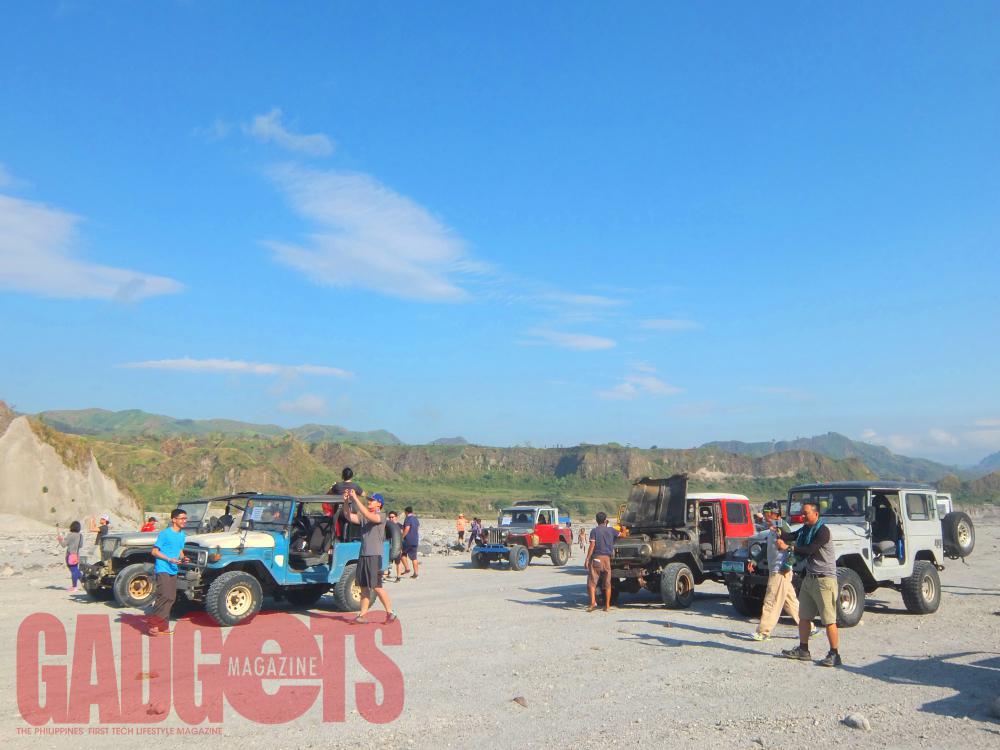 If you paid attention in history class, you'd know that Mount Pinatubo is an active volcano that blew its top off (literally) 15 years ago—a relative second in the world of volcanology. The ensuing chaos drastically changed the lives of people in its vicinity, as well as severely altered the surrounding landscape and river systems. Of course, there's the famous Pinatubo Crater Lake in the caldera, but to arrive there, you need to brave around 20 km of lahar, sand, rocks, and creeks all while the sun happily smiles down your burning nape.
To be clear, you don't have to trek the entire way to the summit. There are 4×4 jeeps available for rent at the jump off point, each able to carry up to five tourists plus the driver and tour guide. We took advantage of these and were able to trade 15 km of walking for 15 km of a bumpy and—as the event name implies—rugged ride. Just don't forget your face mask and sunglasses so you don't wind up eating dust and getting sand in your eyes.
The ride took around 90 minutes, after which was the start of the 5 km (around three hours) long hiking trail. It seems short, but don't let the single digit number fool you. The terrain is challenging with shallow creeks you have to cross, rocks you have to find footing on, and the sun—I can't emphasize this enough—melting you away. There are three pit stops between the start and the summit, with the last one having a vendor with cold drinks at exorbitant prices. That being said, it is best that you bring three liters of fluids with you. That should cover your ascent and descent, though heavy drinkers should pack more.
You'll know that you're close to the summit when you see the "20 Minutes to Crater" sign. After walking for another few minutes, trekkers will be greeted by concrete steps or the "Stairway to Heaven" as I called them. Yes, the beauty of the crater lake is divine, but the hurdle of walking up that flight of stairs will make your calves feel like they've gone to heaven. Food and drinks are also available at the top and again, they're extremely overpriced.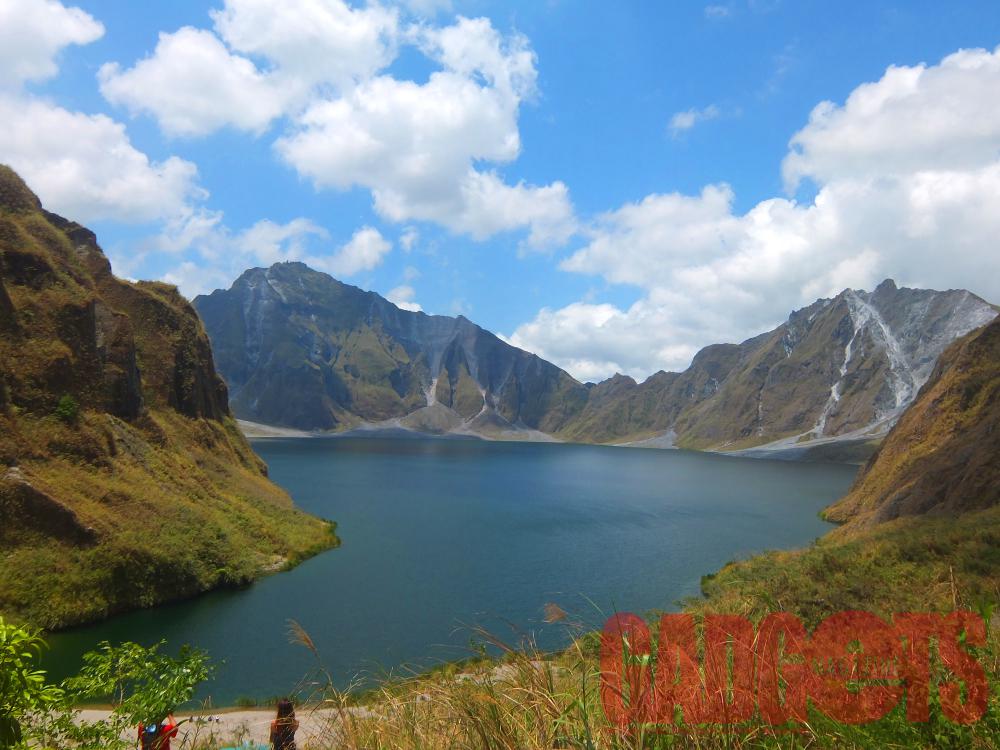 However, that's just the summit. There's another set of stairs to traverse if you want to get down to the lake shore. Going down's easy peasy. Forcing yourself back up is a whole other matter. The good news is that after you've taken in the sights and rested enough, the trek back to the 4x4s is much easier. You'll also probably be rocked to sleep on the ride back to the jump off, especially if you didn't have enough sleep the night before.
The Rugged Gear
Power Mac provided us with their initial outdoor offerings during the hike—the Lifemate Power Eagle and Bear battery banks, and the Lifemate Apollo 1 solar charger.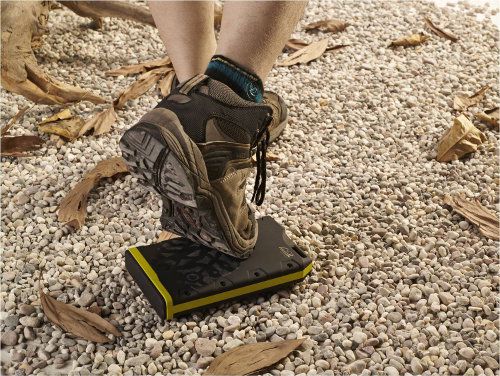 The Lifemate Power Eagle and Bear may look like something you'd bludgeon someone with, but they're actually heavy duty power banks designed for outdoor warriors. The Eagle carries a 6000 mAh charge and is smaller and lighter than the 12000 mAh Bear. Both can withstand drops from a height of 1.5 m, water down to a depth of 1.5 m for 24 hours, and weight up to 200 kg.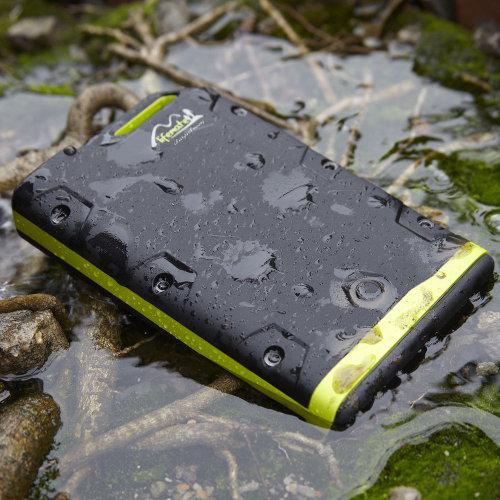 Because of the extremely large capacities, both products are capable of being charged at input rates up to 2.1 A, with the Eagle topping up at four hours and the Bear in double the time. They also have 1 A and 2.1 A output ports so you can simultaneously charge two devices on the go. These capabilities make them perfect for harsh environments where there's a great probability that you'll drop them, soak them, or put your entire body weight on them when you fall (which I didn't, I swear!).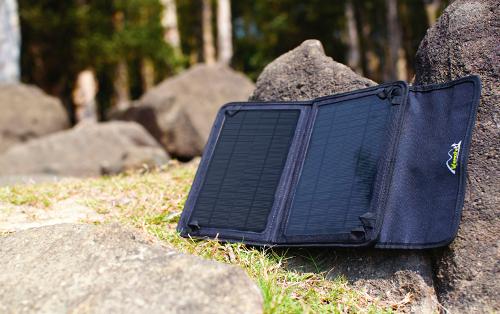 Meanwhile, the Lifemate Apollo I is a two-panel solar charger with a USB port outputting 1 A; a little low, but good enough for trickle charging your gadgets while you're out and about. Contrary to what you may expect, it doesn't store power and its output is highly dependent on how intense sunlight is. I strapped it to my bag while hiking and I was able to extend the life of my GoPro thanks to the steady flow of current—the only time when I was thankful for the hot sun.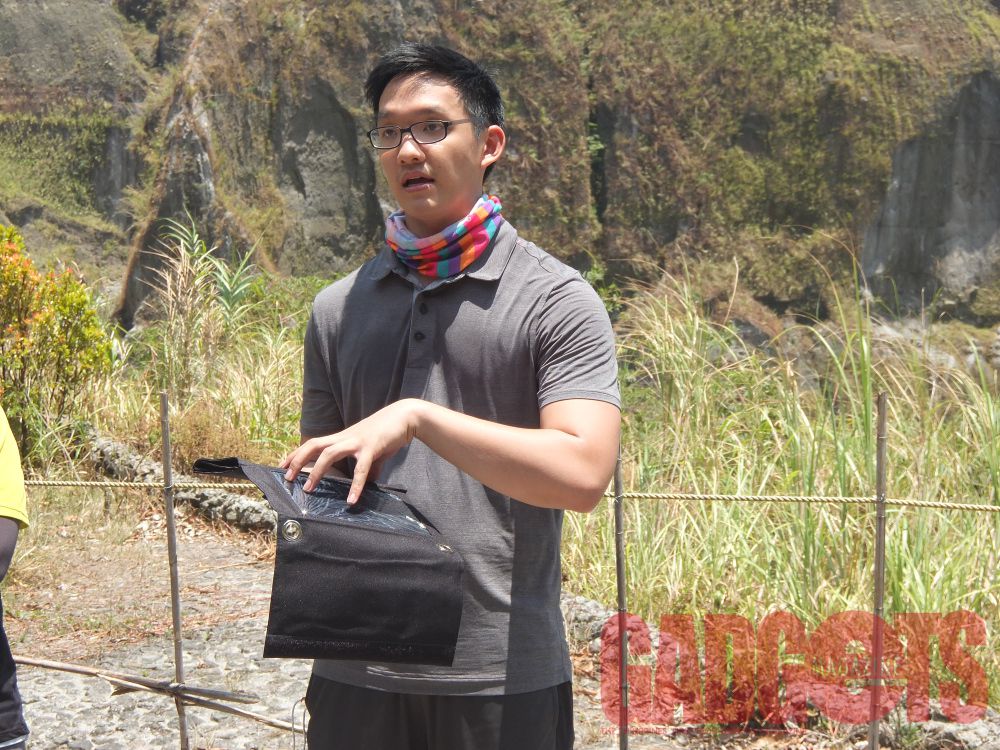 If you can't stand the thought of being lost in the wilderness with dead devices, the LifeMate Power Eagle, Power Bear, and Apollo I will see to it that you'll be able to bathe in the comforting light of your smartphone, tablet, and camera for much longer. They retail for PHP 4,650, PHP 6,490, and PHP 2,980 respectively and are available at most PowerMac centers nationwide.