Mitsubishi Motors Philippines Corporation (MMPC) continues to demonstrate its commitment to environmental sustainability and community development through two significant initiatives.
MMPC preserves environment thru 100-hectare forestation project with DENR
In a recently concluded project, Mitsubishi Motors PH successfully completed its three-phased forestation project, planting various species of trees on a 100-hectare land in different provinces in Luzon. As part of its commitment to make Filipinos' lives better, MMPC embarked on a large-scale forestation project that aligns its vision for a greener and more sustainable future.
Recognizing the pressing need to address the environmental issues that Filipinos are facing, MMPC initiated its 100-hectare forestation agreement with the Department of Environment and Natural Resources (DENR), adopting 3 different locations in the country – Bangui, Ilocos Norte; Siniloan, Laguna and its last site, Infanta, Quezon Province.
The latest tree planting activity took place in Barangay Pinaglapatan, Infanta, Quezon Province, where a beach forest was established by planting bamboo, mangrove, and other beach forest species along Agos River. This effort, initiated by Samahan ng Magsasaka at Mangingisda ng Pinaglapatan (SMMP) through the support of MMPC and DENR, aims to rehabilitate the riverbanks, preventing soil erosion in the area.
With the combined efforts of dedicated Mitsubishi Motors PH employees, local communities and government, a total of 78,700 tree seedlings were planted on the 38-hectare land along Agos River, which will be continuously monitored by Mitsubishi Motors PH with the help of DENR.  Along with the trees planted, the company also donated a lighthouse to help assist fishermen and farmers. "For 60 years, it's been MMPC's commitment to make life better for Filipinos not just through our vehicles but also through our services and CSR efforts. And today, we are about to nurture this community's future, one seed at a time. I hope that the seeds we plant today will flourish for generations to come," said MMPC chairman Noriaki Hirakata during the tree-planting activity.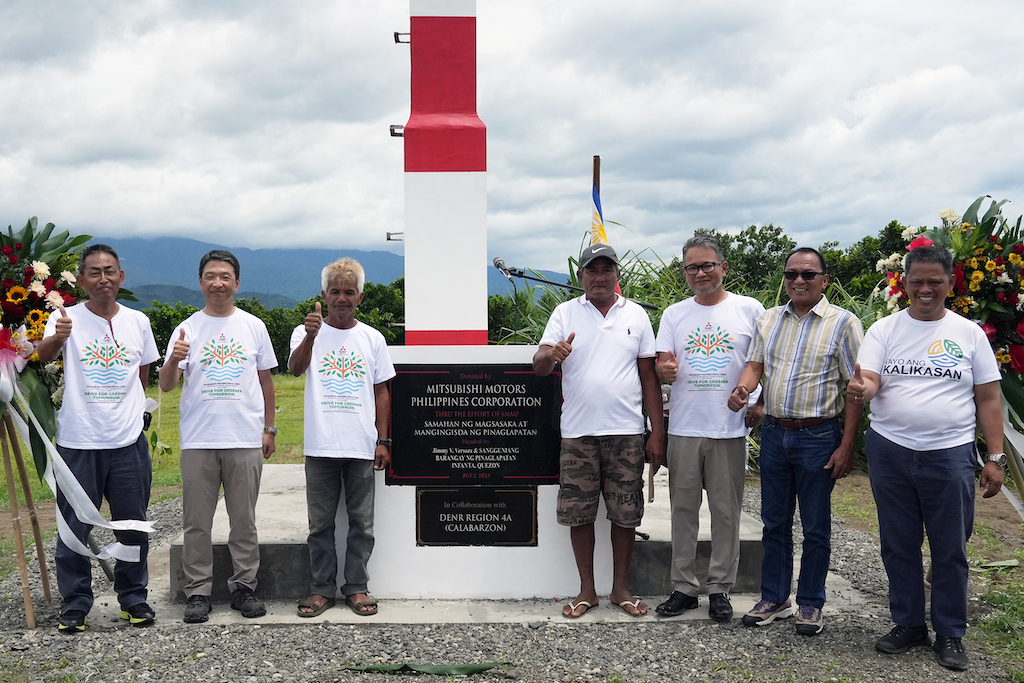 MMPC's Balik-Baterya Scholarship Program empowers senior high school students
In another significant move, Mitsubishi Motors PH partnered with Philippine Business for Social Progress (PBSP) to formalize its Balik-Baterya Scholarship Program. The program, which began in 2019 in collaboration with Oriental Motolite Marketing Corporation (OMMC), involves the proper recycling and disposal of used hazardous lead-acid batteries generated in the MMPC Plant. Proceeds from recycling are allocated to MMPC's CSR fund, part of which is now being directed towards scholarships for senior high school students of Don Jose Integrated High School and Biñan City Senior High School – Timbao Campus.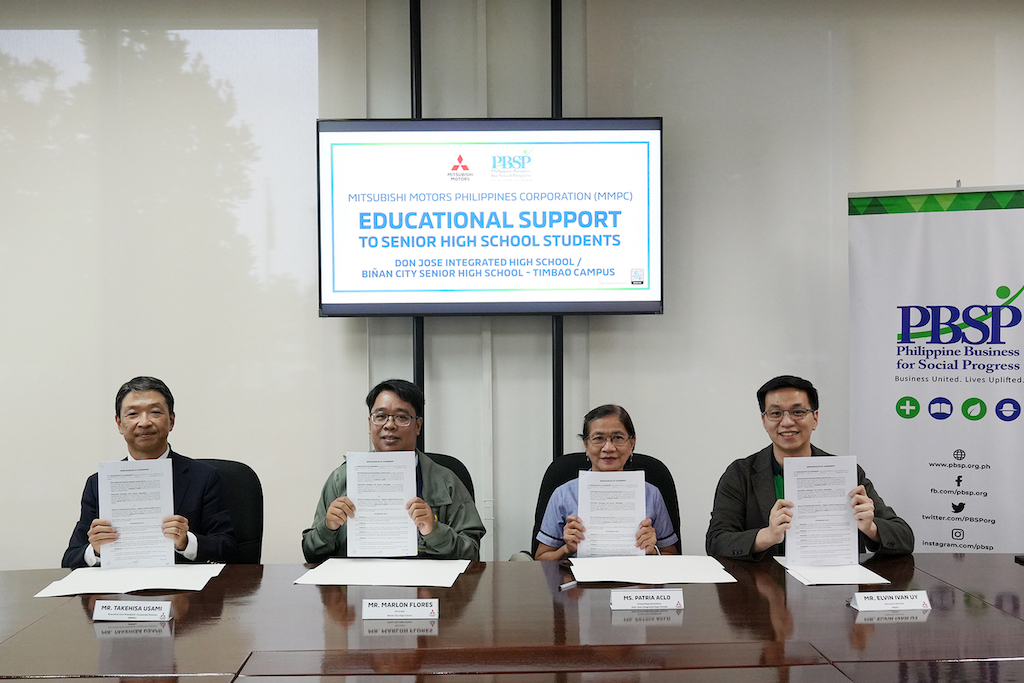 This initiative aligns with Mitsubishi Motors PH's commitment to continue making a positive impact on society, both in environmental conservation and education. Through this collaboration with PBSP, which was formalized through a Memorandum of Agreement (MOA) signed last July 13, 2023, scholarships have been provided to a total of 20 senior high school students from the beneficiary schools under the Technical Vocational Livelihood (TVL) Track. The chosen scholars are those taking Electrical Installation and Maintenance and Shielded Metal Arc Welding, which will allow them to gain skills and qualifications in the automotive industry.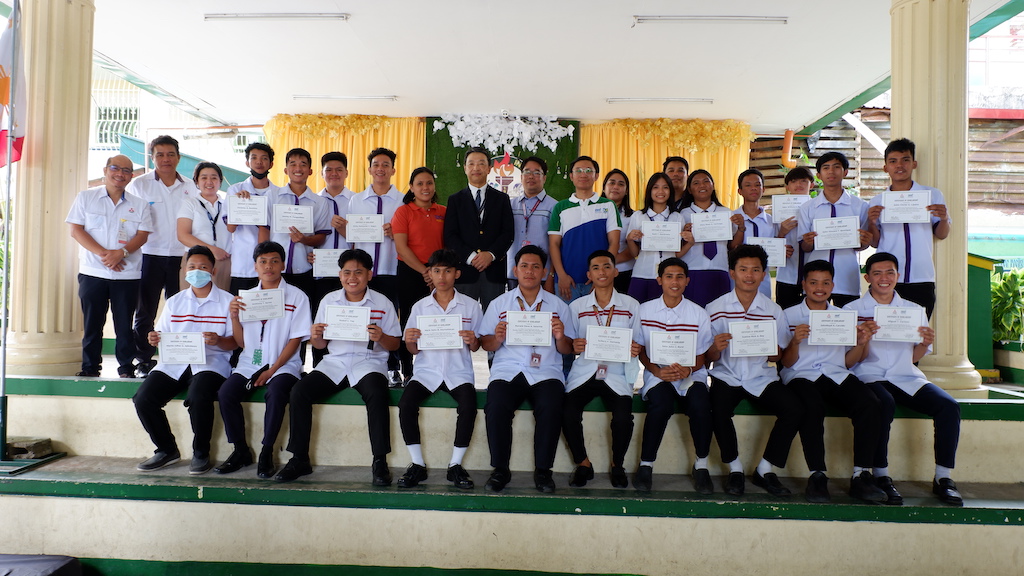 As Takehisa Usami stated in his speech, "I am grateful that this collaboration has led us to contribute not just to the preservation of our environment, but also to giving back to the community by raising funds to support scholarships for students. By investing in the education of the youth, we provide opportunities for the younger generation to realize their full potential and to create a difference in the world."
These two initiatives exemplify Mitsubishi Motors PH's dedication to driving positive change, fostering a sustainable future for both the environment and the Filipino youth.