In pursuit of making lives better not just for its customers but the society at large, Mitsubishi Motors Philippines Corporation (MMPC) resumes its annual blood donation drive with the Philippine Red Cross (PRC), the country's premier independent humanitarian organization.
The blood donation drive has been an integral part of MMPC's CSR, customarily being held at least twice a year since 2016. This continuous effort even gained merit through a diploma of service awarded by PRC in July 2019. Collection and distribution however were put on hold the past two years due to the pandemic's unpredictability. At last, on February 15, MMPC was finally able to pick up where it left off.
Blood donations is one of several medical demands that needs attention on top of COVID-19. From plasma treatment, research, to daily operations, it is a vital resource in the field of medicine. Recognizing this, the brand aims to spread awareness and be a contributor in replenishing supplies that have been severely depleted.
90 employees and personnel volunteered contributing a total of around 40,500mL of donated blood which can help save at least 270 lives. This took place at the brand's headquarters in Laguna and a succeeding run is already in the pipeline. As the first and only car manufacturer in the Philippines having DOLE's Safety Seal, MMPC ensured that infection precautions were implemented in addition to its usual protocols to protect the health of all those that were present.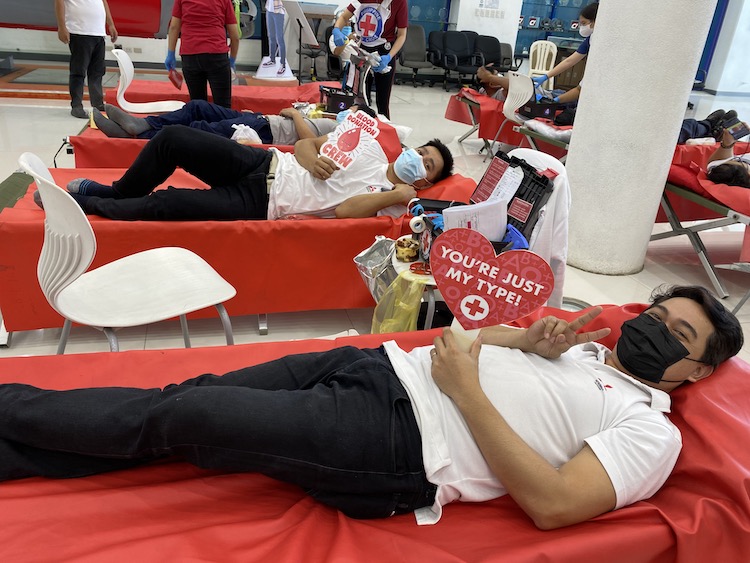 "Here at Mitsubishi Motors, we take pride in the engineering of our cars that have kept generations of owners and their families safe. We are equally passionate, whenever there is a chance for us to help save more lives outside the walls of automotive innovation," said Mr. Takehisa Usami, executive vice president of MMPC's Corporate Division. "One blood donor can help save more than one Filipino, just imagine what we can achieve collectively. Our team members share this desire and want to inspire more to do the same, through their local hospitals or Philippine Red Cross centers."
Visit Mitsubishi's official website to learn about the brand's other CSR initiatives and its new local slogan "Life Made Better".