The rise of the data science field is why FEU Tech, the tech-focused campus run by the Far Eastern University Group of Schools, aims to turn the Philippines into the data science capital of the Asia-Pacific.
In a world increasingly rife with available data, arguably no field has gained more popularity in the last few years than data science. Businesses want data scientists because they turn confusing numbers and data into concrete, actionable insights essential for business strategy. In fact, the US Bureau of Labor Statistics predicts data science will see more growth than any other field between now and 2029. The utilitarian nature of data science makes it easy to guess that the field's growth will be a worldwide phenomenon.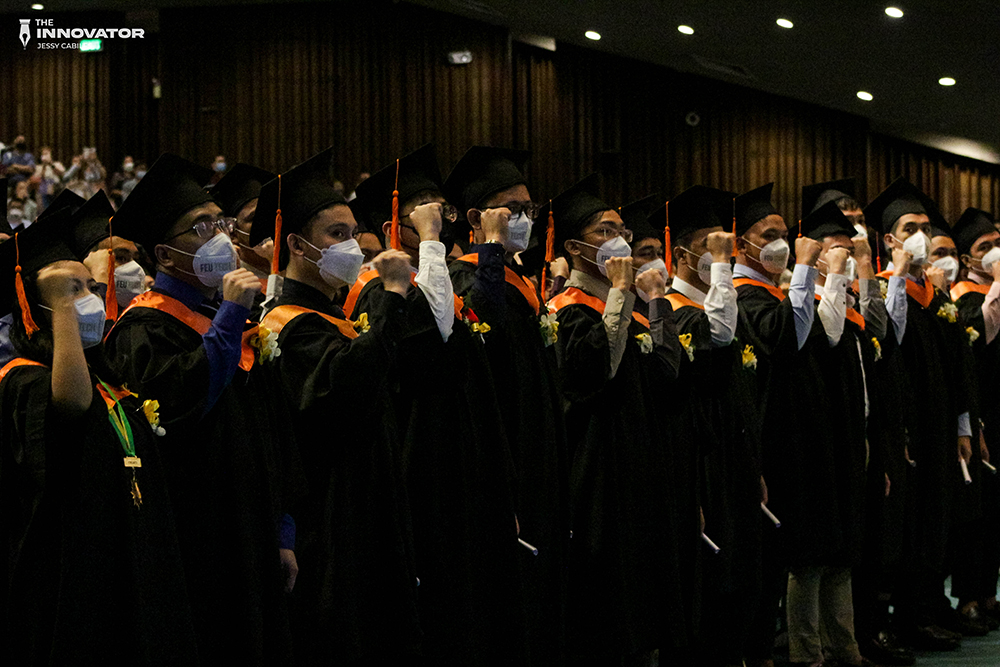 Shaping students to lead tomorrow
The Asia-Pacific is one of the fastest-growing markets for data science. One survey performed by global marketing intelligence firm IDC found that 3 in 4 enterprises in the Asia-Pacific in 2021 choose to keep investments in big data analytics (BDA) solutions or even expand, despite the economic consequences of the COVID-19 pandemic. It's worth noting the top ten industries responsible for big investments in data: banking and securities, communications, healthcare, manufacturing, government, insurance, retail, transportation, energy, and education round out the list. All of these industries anticipate a need to analyze data to craft new business solutions in the future.
The Philippines is no exception to the data science boom. In fact, the problem is that although there is demand for data analysts throughout the country the supply may not be enough. According to a paper released by the Philippine Institute for Developing Studies not enough graduates from local schools have the skills needed for data science and analytics.
FEU Tech looks to solve the country's data scientist shortage by offering a comprehensive Bachelor of Science in Computer Science degree with a specialization in Data Science. Not only will the program teach students to create complex software and programming, but the focus on data science will make sure students have a solid foundation in mathematics, statistics, and domain expertise. Graduates of the program should be able to understand and glean insights from any data set, turning them into data-driven decision-makers.
"It isn't just that we want to help our students find work after they graduate," explained senior director for Computer Studies Rossana T. Adao. "We want our graduates to drive high-value work, to have careers where they'll play a key role in shaping the world of tomorrow. There's no better way to accomplish that than to prepare them for a career in data science."
Competing on the world stage
One of the school's main priorities is to make sure graduates can compete on a global stage.
Recently, the FEU Tech campus was recognized in the latest rankings of the WURI (World's Universities with Real Impact) Top Global Innovative Universities for 2022. The rankings compared global universities by measuring a university's contributions to society and innovative approaches to education. FEU Tech ranked alongside universities like MIT, Stanford, and Harvard and placed in four major categories: #19 in Progress during the Fourth Industrial Revolution, #30 in Entrepreneurial Spirit, #37 in Crisis Management, and #44 in Student Mobility and Openness.
FEU Tech's WURI rankings are a testament to the institution's capacity to craft relevant degree programs that prepare students for the world of tomorrow. The rankings also take into account FEU Tech's other programs like BS Information Technology with a specialization in Innovation and Business and BS Information Technology with a specialization in Business Analytics.
"Our position in the WURI rankings is crucial in helping our data science graduates be the best in the Asia-Pacific," said FEU Tech senior executive director Dr. Benson Tan. "With a bit of hard work and perseverance, we can turn the Philippines into the data science capital of the region."
To that end, FEU Tech commits itself to ensuring that its students will be ready to take on roles as data scientists. By supporting students taking undergraduate programs like Computer Science and Information Technology, the institution guarantees its future graduates will help fulfill future demand for data scientists. 
Overall, FEU Tech hopes to kickstart a movement encouraging young Filipinos to explore opportunities in data science. While there is still a lot of work to do to ensure that the supply of data scientists in the country meets the demand, FEU Tech's initiatives take the nation a step closer there every day.
"We believe that Filipinos can accomplish amazing things given the proper support and initiative," concluded Dr. Tan. "I'm excited to see the world where Filipino data scientists are leading the way into the future."