Leading the charge among Philippine universities, FEU Tech (Far Eastern University Institute of Technology) has risen through the ranks of this prestigious World University Rankings for Innovation (WURI) for three consecutive years, showcasing its unwavering commitment to modern education. With groundbreaking research, cutting-edge methodologies, and a transformative approach to learning, FEU Tech is not just creating graduates but shaping future Filipino trailblazers who can thrive in workplaces and create substantial impact in different industries.
Real-world impact and contributions to society are the best measures of education. It stands as the most valid indicator of effective learning. The World University Rankings for Innovation (WURI) has revolutionized the way we measure academic success, putting emphasis on tangible outcomes that shape communities and drive progress.
Education with real-world results
How do we truly measure education with real-world results?
It goes without saying that true learning starts after graduation and beyond classroom walls. WURI recognizes the top universities worldwide that have contributed to societal welfare and economic growth through technology transfer, startup support, and collaborative partnerships.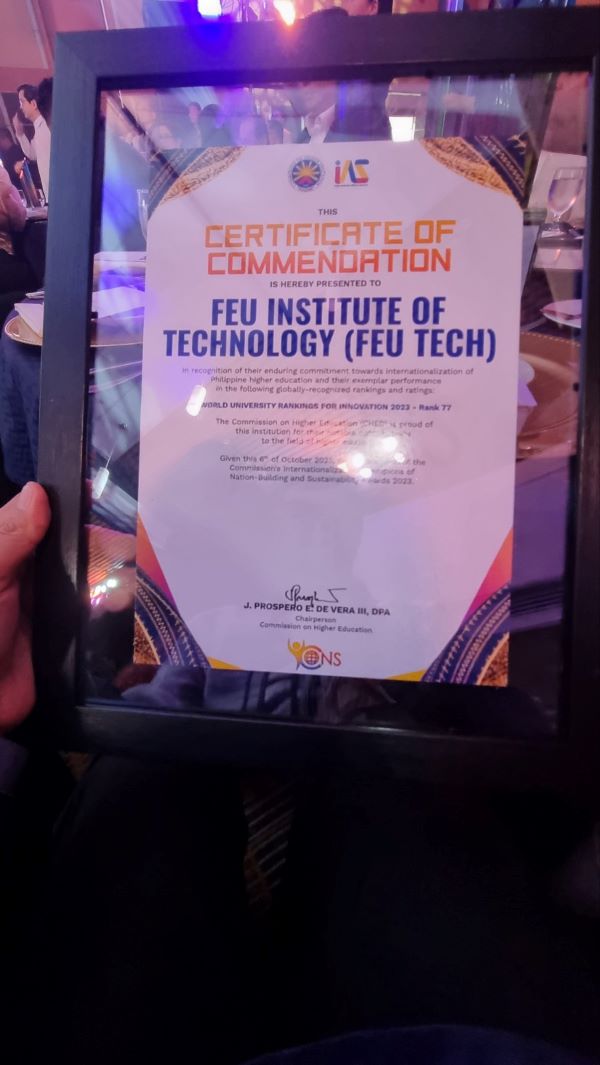 The World University Rankings for Innovation (WURI) aims to effectively measure such impact by highlighting creative and innovative approaches universities have in their research and educational programs through six categories:
Industrial Application, rather than the traditional ways of counting research papers and lecture-type teaching;
Value-Creating startups and entrepreneurship, rather than a traditional focus on the number of jobs filled;
Social Responsibility, Ethics, and Integrity, rather than a focus on knowledge and skills just for material success;
Student Mobility and Openness for exchange and collaboration between schools and across national borders, rather than an independent yet closed system;
Crisis Management in the midst of climate change, COVID-19 pandemic, and other global and local crises;
Progress during the Fourth Industrial Revolution through digital technology, artificial intelligence, big data, cloud services, blockchain, and so on.
FEU Tech, which has always been on the lookout for opportunities to innovate its educational programs, was the only university in the Philippines to join the WURI Rankings back in 2020. After ranking Top 19 for Ethical Values on their first try, the institution was poised to garner more awards in succeeding years. In 2021, FEU Tech ranked Top 24 for Entrepreneurial Spirit. In 2022, they ranked Top 98 overall globally, and in 2023, ranked Top 77 overall in a very competitive pool of top-performing universities and institutions both in the Philippines and around the globe.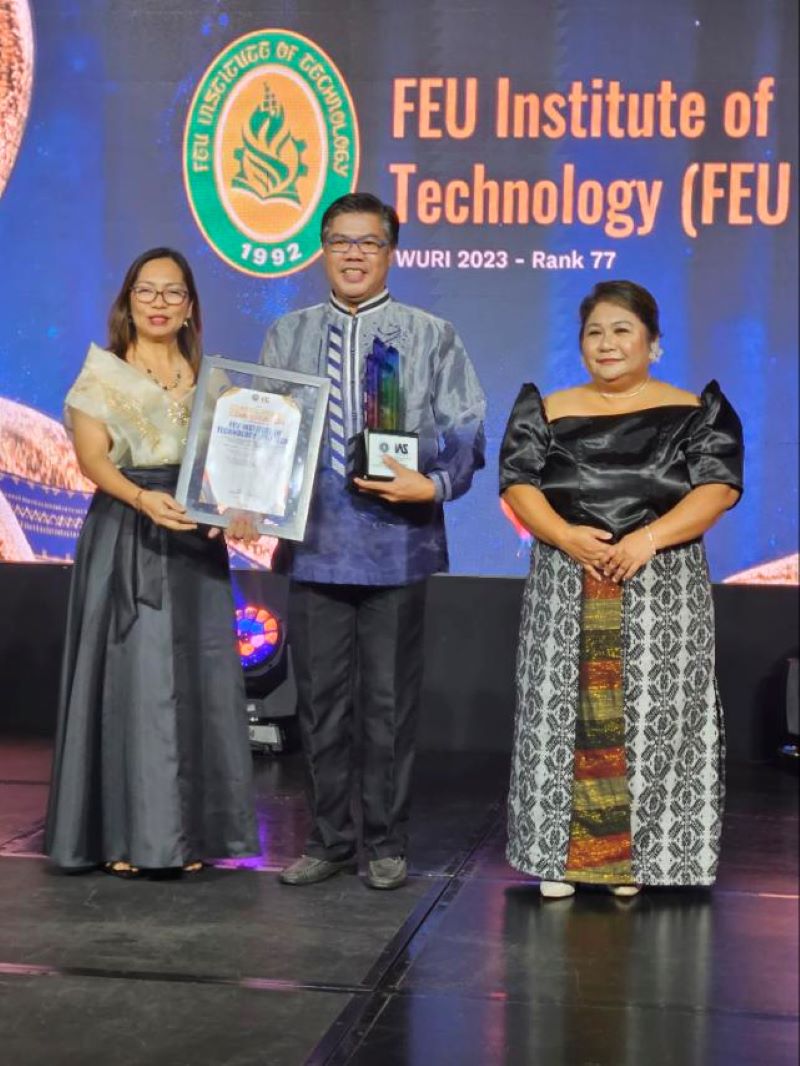 FEU's invaluable contribution towards the internationalization of Philippine higher education also garnered recognition from the Commission on Higher Education (CHED) during the Internationalization Champions of Nation-Building and Sustainability (ICONS) Awards 2023 last October 6. The award was received by Dr. Florante D. Poso, Jr., Director of Quality Assurance.
This feat, however, was not without its challenges, especially for the institution. Educators must consistently think outside the box and execute actual use case programs for students that fit the six categories and achieve real-world outcomes.
The future of education with MILES
FEU Tech's commitment to revolutionizing education goes beyond rankings.
Amidst the pandemic crisis, the university has unveiled its innovative Mastery-based Individualized Learning Enhancement System (MILES), which aims to create an adaptive, immersive, and personalized learning experience. MILES empowers students with the flexibility to explore and master their subjects at their own pace, fostering critical thinking, problem-solving, and creativity.
At the heart of MILES lies a cutting-edge virtual learning environment where students can immerse themselves in interactive simulations, collaborate with peers, and engage in hands-on learning experiences, transcending the limitations imposed by physical classrooms.
But what differentiates MILES from the traditional learning system is that students embark on a transformative learning journey tailored to their individual strengths, needs, and interests. By implementing a mastery learning strategy, students need to first master prerequisite topics before moving to succeeding topics to build solid foundations in the course they're learning. Educators also provide personalized mentoring and tutoring support to maximize every student's potential.
This personalized approach to education promotes a deeper understanding of concepts, enhances engagement, and cultivates a lifelong love for learning–all necessary in thriving in a volatile and fast-developing world.
Adaptability in challenging times
Like any other institution, FEU Tech faced unprecedented challenges from the COVID-19 pandemic. It compelled the university to adapt swiftly and launch its MILES program, testing the university's resilience and unwavering commitment to providing quality education regardless of circumstances. Through MILES, FEU Tech was able to deliver an uninterrupted and engaging learning experience, where students can thrive academically and personally even from a distance.
Apart from that, FEU Tech also has its Educational Innovation and Technology Hub (EdITH), a research and development arm dedicated to building technology-driven tools for supporting teaching and learning experiences both in-person and remote.
Both innovative learning methodologies not only ensured academic continuity but also enhanced the overall learning experience for students, positioning FEU Tech as an institution equipped to navigate any future uncertainties.
Forging ahead for real impact
FEU Tech's groundbreaking strides in innovation, coupled with the transformative MILES program, have cemented the institution as a trailblazer in the world of higher education.
The university's enhanced WURI ranking is just the beginning when it comes to its pivotal role in shaping innovation ecosystems, creating significant contributions to society, and becoming a recognized global leader in transformative education.
As they continue to participate in the WURI ranking for years to come, FEU Tech aims to attract bright minds, engage with industry leaders, and collaborate with forward-thinking partners for education with real-world impact.
More than anything, FEU Tech advocates for transformative education that produces students equipped with 21st-century skills, ready to face the challenges of the evolving global landscape, and can drive positive change in their respective fields.