Felipe P. Estrella, Filipino, 49, is an Executive Director of Ayala Corporation. He currently serves as the President of Automobile Central Enterprises, Inc. (ACEI), the exclusive importer and distributor of Volkswagen and Maxus vehicles in the Philippines. He is also the President of Iconic Dealership, Inc. (IDI), which operates dealerships of Volkswagen, Kia, and Maxus in the Philippines.
He is concurrently the Chief Finance Officer for AC Industrial Technology Holdings, Inc. (AC Industrials), the parent company of ACEI and IDI and a wholly-owned subsidiary of Ayala Corporation (AC). AC Industrials is Ayala's holding company for businesses in electronics manufacturing, solar technologies, automotive design, tools, and components, automotive sales and distribution, and motorcycle assembly and distribution. Among the portfolio companies of AC Industrials are Integrated Microelectronics, Inc. (IMI), Merlin Solar Technologies, Inc., and MT Technologies GmbH. Under the AC Motors brand, AC Industrials imports and distributes Volkswagen, Maxus, and Kia vehicles, has a nationwide footprint of dealerships for Volkswagen, Maxus, Honda, Isuzu, and Kia vehicles, and assembles, distributes and exports KTM motorcycles.
Mr. Estrella joined the Ayala Group in 2010 and formerly served as the Head of AC's Corporate Finance and Asset Management Group until the end of 2018. Prior to that assignment, he was the Head of the Financial Planning & Analysis unit of AC.
Before joining the Ayala Group, he worked in various capacities for SGV & Company, East West Bank, and Citibank in the Philippines, as well as JP Morgan Chase & Co. in New York, USA.
He obtained his B.S. Business Administration degree from the University of the Philippines and his Masters in Business Administration degree from Columbia University in New York, USA.
During a media appreciation night in February this year, Volkswagen Philippines introduced their new president, Felipe Estrella. Coming from a background in finance, Estrella is a new face in the automotive industry, and graciously sat down for a conversation with Gadgets' Mobility consultant and automotive industry old-timer Arnel Doria.
Estrella shared his vision as well as the challenges facing him as he tries to build the Volkswagen (VW) presence in the highly competitive Philippine automotive market. Here are the highlights of that conversation:
GOALS
Our objective is to build the brand in the Philippines, to make VW more broadly accepted among the Philippine motoring public, to get more customers to try the VW cars and to experience what it's like to own a VW. Basically, it's a goal to grow the business and to build a relevant participant in the Philippine automotive industry.
CHALLENGES
We are a new player in the market having more than five years of presence here. It's been a while since VW was in the Philippines—almost an entire generation, maybe even two, and it's our parents who were the last mainstream consumers of a different set of VW products back then. Since then VW—globally as a brand and as a product—has evolved, and the products that we're experiencing now are already the result of that evolution. So, we need to reintroduce the brand to Filipinos, and I think the challenge would be to let people learn about VW cars and what VW has to offer.
THE VW PRODUCT PORTFOLIO
We've had a few transitions in terms of the products that have been available onshore. Our existing product portfolio is relatively new—just over a year old, but we'd like to bring in other products to address other segments of the market.
Our plan is to bring in more products at the right price point. Before, our products were at the higher end of the pricing range, and that created an impression that our products were more premium and perhaps suited only to a limited segment. We've since recalibrated that and brought in more products that are more aligned with the broader market of automotive buyers.
THE VW NETWORK
Aside from products, there's also presence. We'd like to expand our dealership network so we are more accessible to people—where they live, where they work. We have great partner-dealers in Bacolod, Pampanga, Iloilo, and Santa Rosa, plus we also recently signed to open a dealership in Cagayan de Oro. Reflecting the Philippine economy where there's a lot of growth in the provinces, we think the demand for cars will naturally follow.
THE VW COMMUNITY
One of the things working to our advantage, and I'm very pleasantly surprised about, is the strong affinity to the VW brand. The younger generation do recognize the VW emblem, and I think we can capitalize on that. We need to find a way to translate that awareness into action—at the very least to get people to come and take a look at the cars, do a test drive, see what it's like and then, hopefully, convert into sales.
PH AUTO INDUSTRY
I think the industry will continue to be strong, and the economy looks like it will continue to be stable and growing. I think demand will recover from the last couple of years and the industry would continue to follow the trajectory of reasonable growth that we've seen over the longer term. Barring any other fundamental changes in the industry, we think It will follow the normalized growth trend at the very least. We continue to be positive.
For this year, I think the industry is looking at flat to modest growth, and we're also allowing for the possibility of a slight decline. If you look at the range of possible outcomes, volatility is quite narrow. As a general conclusion, in 2019 the industry should be okay, and by 2020 we should see the normalized growth returning.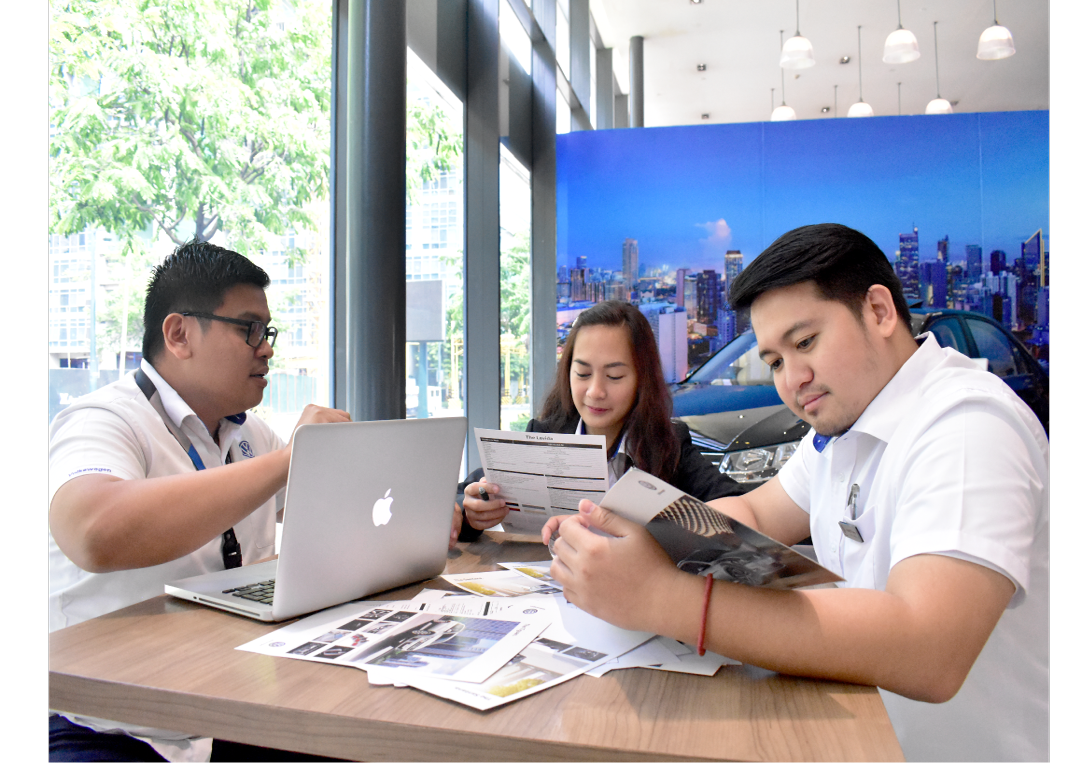 THE VW TEAM
The thing that I'm very happy about and I can really feel as a new member of the team is the passion and the commitment of the team, and it may sound corny, but you can see the love for the brand. We talk to our sales consultants, for example, and you can really see that the affinity and the bond to the brand is strong, so we'll continue to build on that and leverage off of that. As our brand ambassadors, they're the ones who represent us in front of everyone they meet.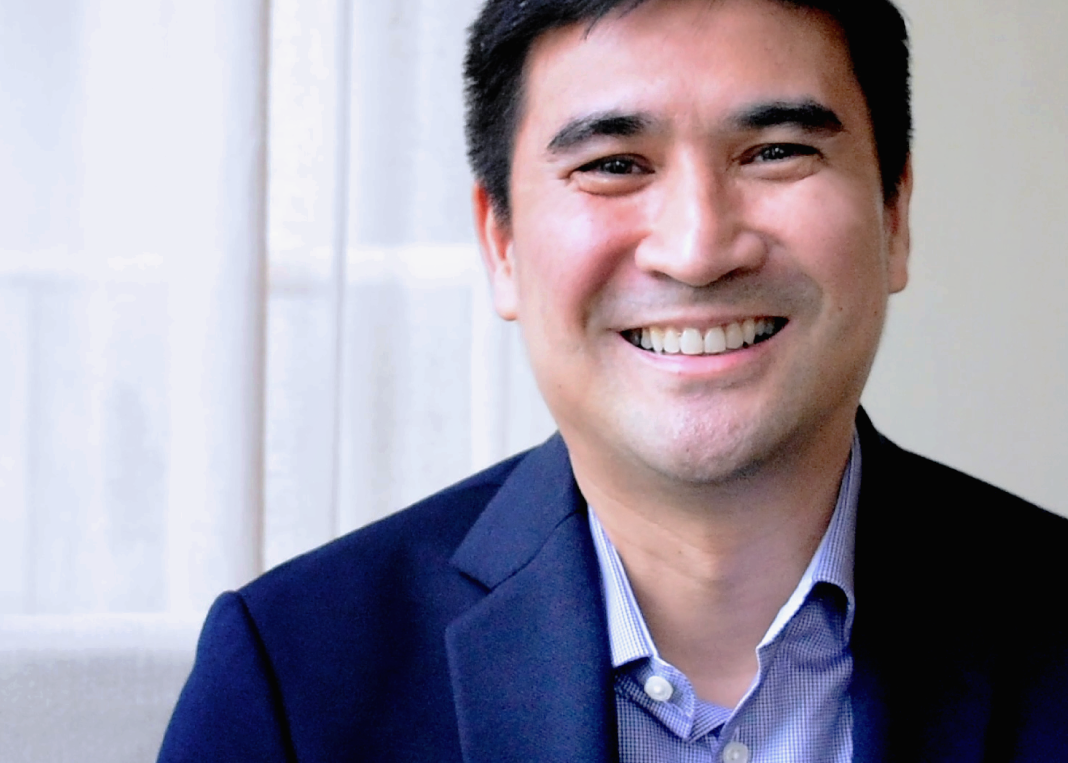 SPECIAL MESSAGE
To our fans and users and customers, thank you for your loyal patronage to the brand. Thank you for the continued support to VW. Please tell your friends your positive experiences.
For our employees and partners, thank you for everything you do. Thank you for your commitment and dedication. Let's all continue to work together because the future is exciting, and the possibilities are also exciting.
Interviewed by Arnel Doria.
Also published in GADGETS MAGAZINE July 2019 Issue.