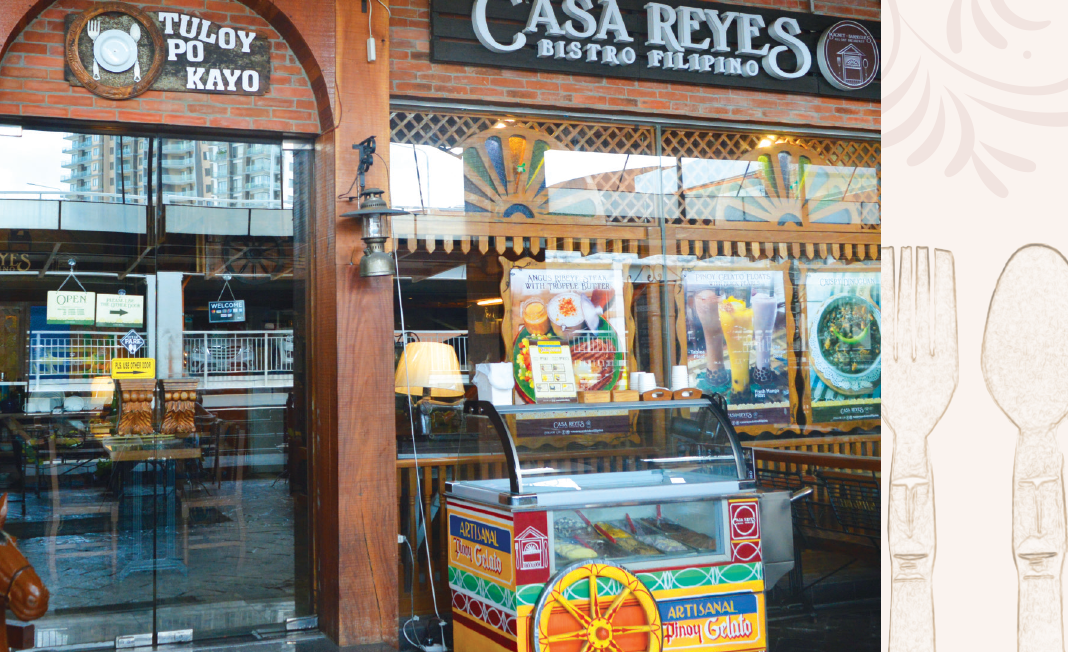 The local gastronomical scene is inundated with dishes from other cultures, which might explain why the younger crowd has developed an extremely discriminating palate. Restaurants from all over the world, from fine dining to fast-food, open branches in the country in recognition of the Filipinos' appreciation of good food.
Still, people always go back to their roots longing for that comfort food that reminds them of home. Who doesn't miss the aroma of spices in the kitchen? Who didn't grow up with mom or dad whipping up a sumptuous Sunday meal?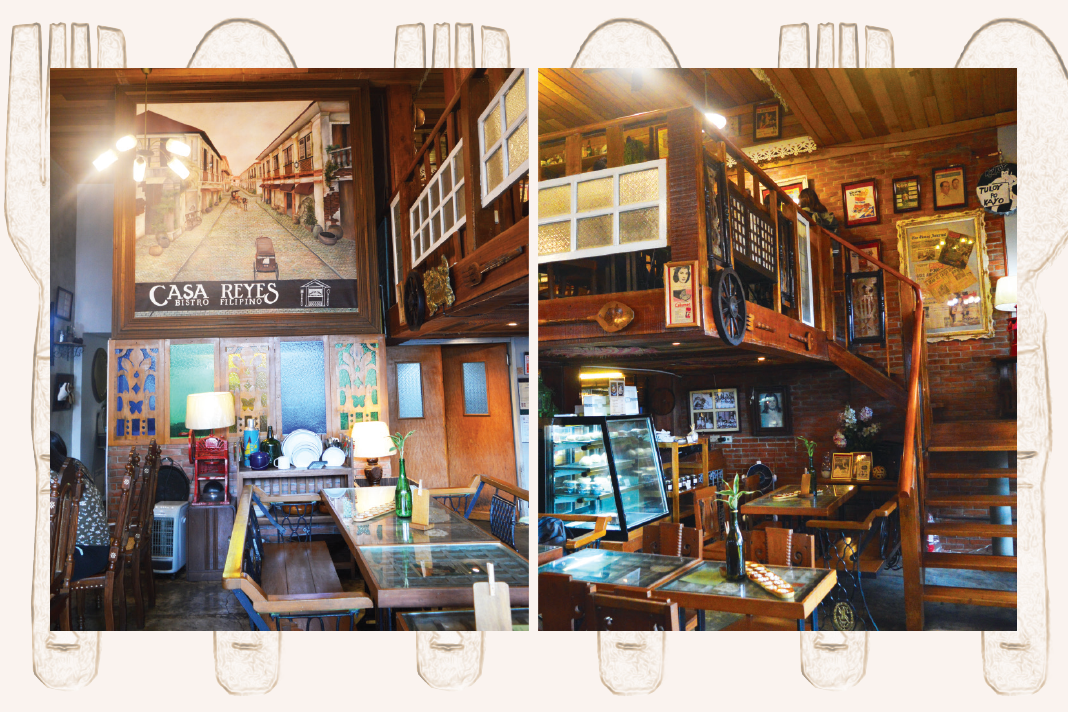 With fast-food joints burgeoning in urban areas, finding something close to a home-cooked meal can sometimes be futile.
This is exactly what Christine Reyes Dayco wanted to address when she opened Casa Reyes Bistro Filipino in 2006 with branches at Connecticut Arcade and Promenade Mall in Greenhills.
"I want our customers to remember their heritage and feel at home whenever they enter our restaurant." Dayco said.
Reyes wanted to give diners the feel of real Filipino home adorning the restaurants' interiors with trinkets of antique decors. Items like rattan baskets, wooden horse, and calesa greet the guests at the entrance of the branch at Promenade. These pieces of memorabilia alone distinguish the Casa Reyes from other ultra-modern restaurants along the strip.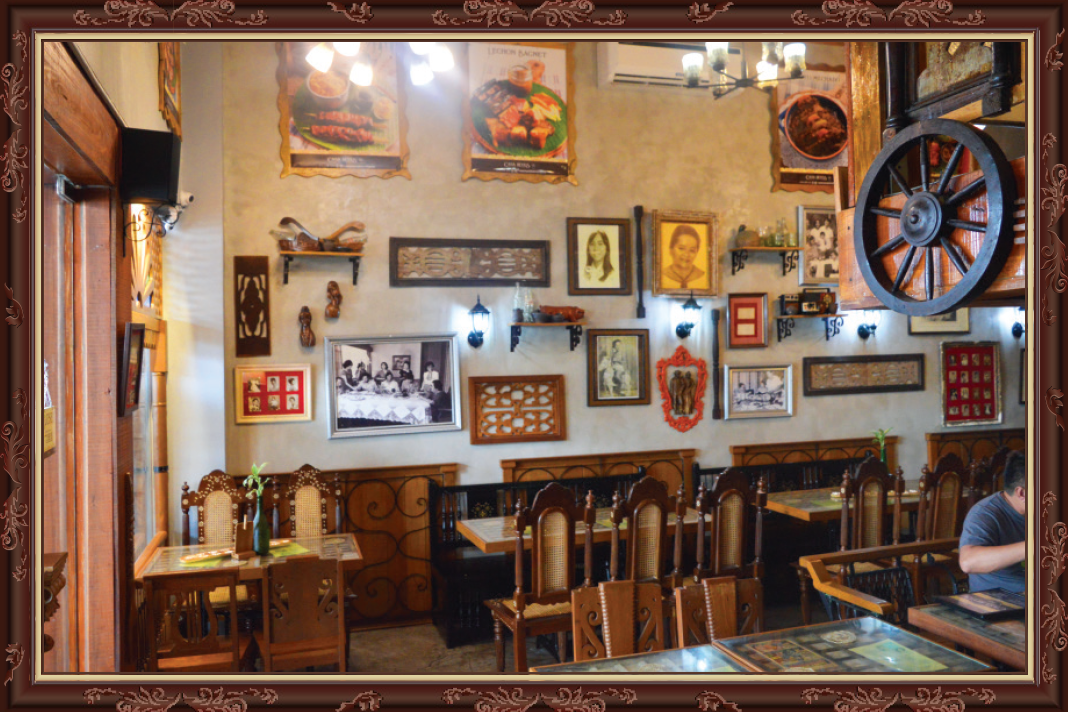 Honoring the legacy of the Reyeses, the young restaurateur placed black and white photographs of matriarchs Teresita "Mama Sita" Reyes and her mother, Maria Lourdes Reyes.
"As someone who came from a family of cooks, I was inspired to follow the path of my ancestors and establish my own name." Dayco said.
Finding her calling in continuing the family's legacy, Reyes honed her cooking skills by studying abroad. She used the modern kitchen techniques she learned into further improving the family's recipes putting fresh takes to appeal to the young generation. Reyes is careful not to lose the authentic Filipino flavor Casa Reyes is best known for though.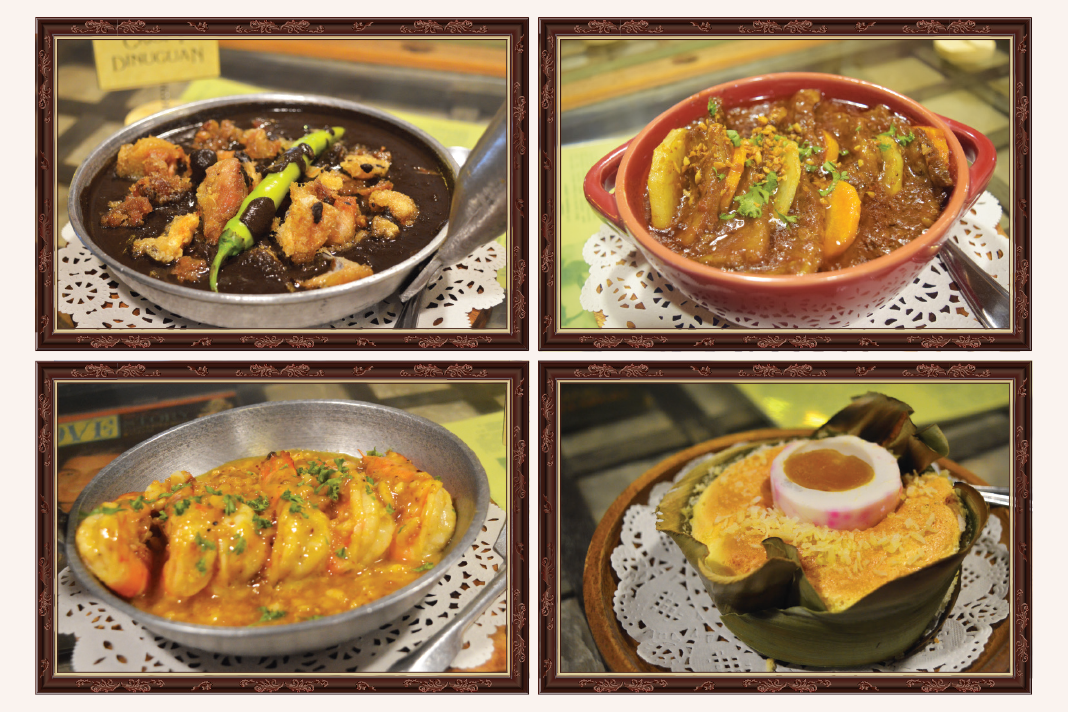 The food
Casa Reyes serves familiar Filipino dishes but Reyes upped the ante by adding different ingredients to give the food a unique flavor that customers will remember the restaurant for.
Some of the best-sellers include the three-pieces and juicy Chicken Barbecue (PHP 320), the mouthwatering Crispy Pata at Kare-Kare (PHP 1,230), the Crispy Dinuguan (PHP 395) topped with crispy bagnet bits, the tender Wagyu Mechado (PHP 510) , and Butter and Garlic Shrimps with Creamy Aligue Sauce (PHP 430).
People remember the meal because of mouth-melting desserts and Reyes knows how to make meals at the restaurant memorable.
"I don't scrimp on ingredients even if they are expensive because it brings out more unique flavors to our dishes. " Dayco said.
Casa Reyes created its own gelato flavors including Chocnut at Flat Tops (a taste of every Filipino childhood), Ube Halaya at Keso, Dark Tablea and Sea Salt, Choco Mallows (PHP 110 single flavor, PHP 165 double flavor), and the Salted Egg Bibingka Cheesecake (PHP 140), a fusion between the fluffy Japanese cheesecake and our very own bibingka. Pair all these sweets with Barako Drip Coffee (PHP 95) and you have the perfect Filipino meal.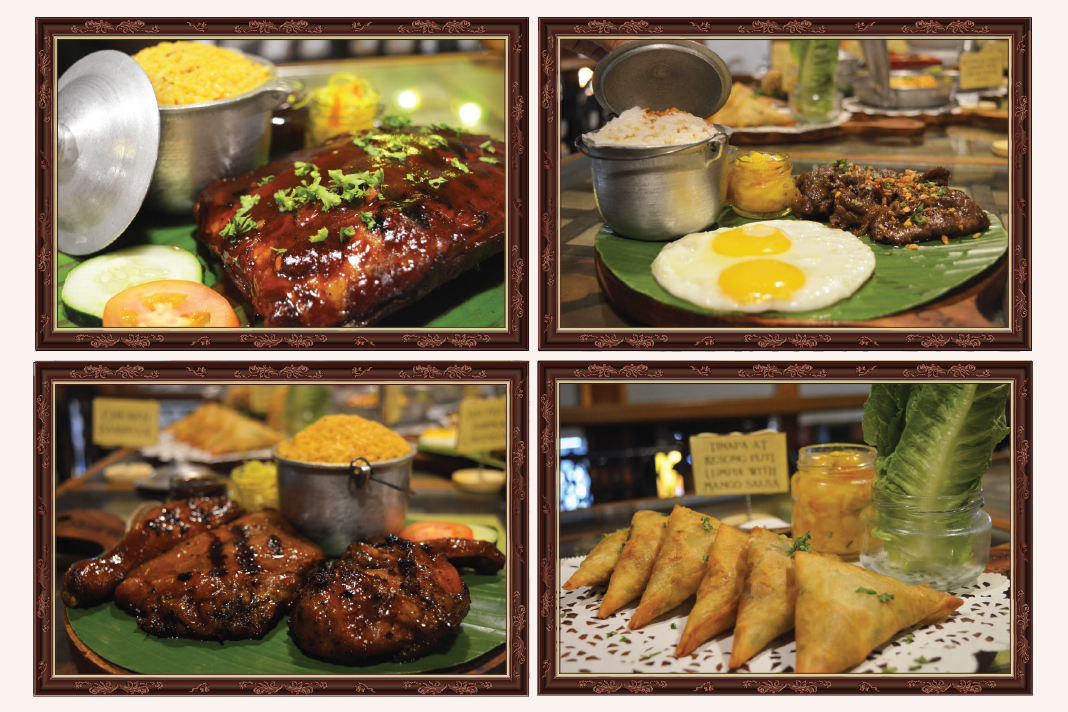 To appeal to the young professionals, Casa Reyes started offering sub-zero beers and premium meat dishes of Angus Rib Eye Steak with Truffle Butter and Sriracha Tomahawk BBQ Chops.
Dayco said the success of the two branches inspires her to open more in the coming years. Her immediate plans, however, is offering frozen food items, which will appeal to professionals who are used to microwave their food bought from convenience stores. "I want to offer something that would remind them of home because at the end of the day, we would always go back where we truly belong." Dayco said.
A bakeshop is also in the pipeline and catering services is not far behind.
For now, Casa Reyes Bistro Filipino will continue to put Filipino food at the prime spot of food choices among the young professionals and families, too
Words by Jewel Sta. Ana | Photos by Chini Soriano and Zeil Romero
Also published in GADGETS MAGAZINE July 2019 Issue