Get a taste of the speckled local flavors of Pangasinan at the Riverside Restobar in the town of Bugallon. The restobar is built on a vast expanse of land just below the Banaga Bridge and stands alongside the Agno River.
This famed dining hot spot is adorned with fixtures that echoes Pangasinan's rich heritage. As soon as you enter the establishment grounds, you'll feel right at home with the warm smiles of the waitstaff who are readily available to serve. Customers can choose to dine inside a long well-ventilated hall or at the outdoor roofed extension where they are treated to a spectacular view of the river accompanied with cool gusts of wind.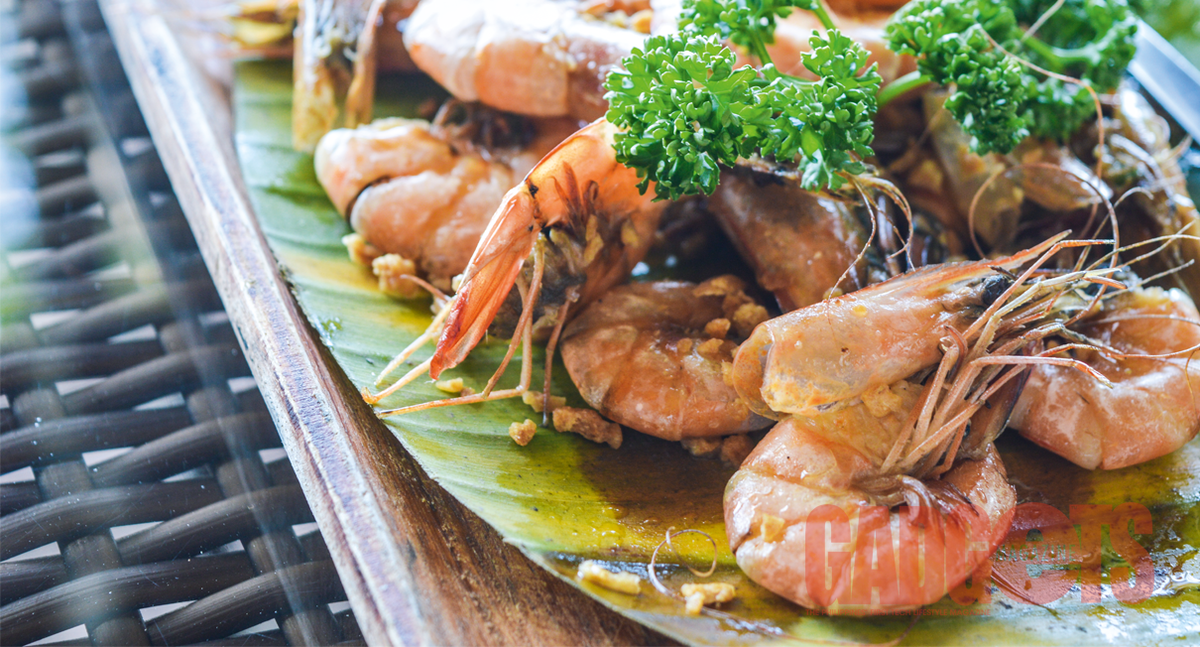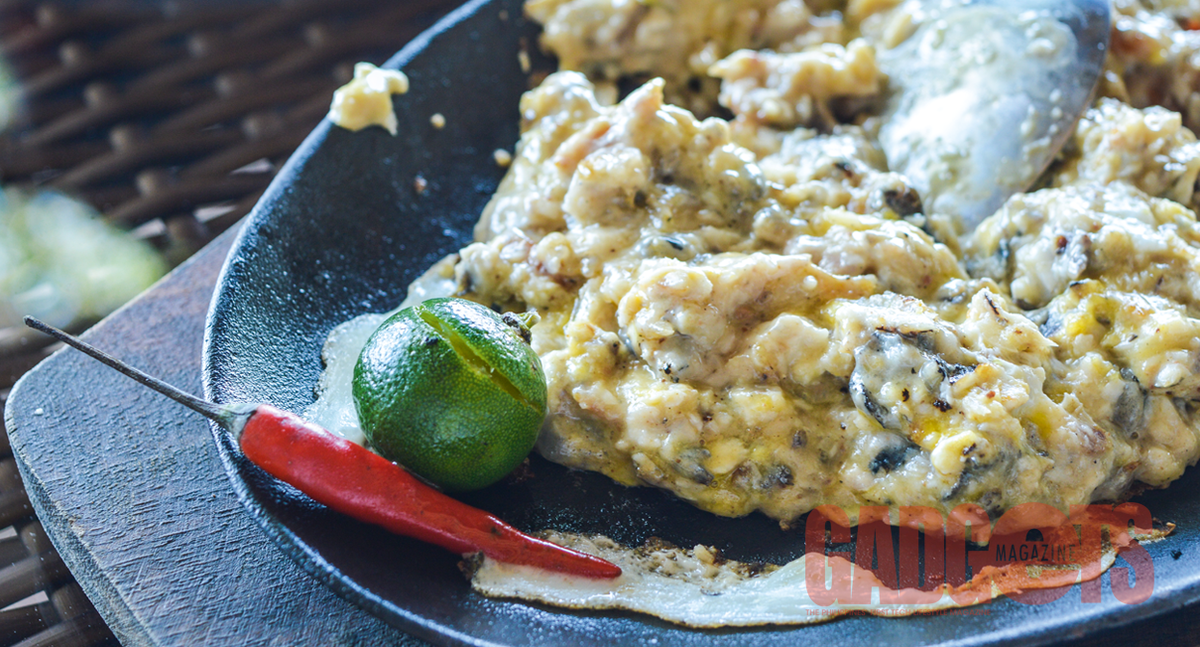 The restobar offers native delectable cuisine with twists that'll make anyone drool. On our visit, we were served a fresh batch of bangus sisig, ensaladang talong, ginisang sugpo, crispy hito, and sinigang na bangus, all of which satisfied our team's discerning palates. For dessert, an interesting flat disk of brown substance graced our tables. Touted as pakasyat, this sweet treat is made from crude sugarcane molasses shaped to look like huge chunks of candy. Bokayo is another brown dessert made from grated coconut meat and simmered in brown sugar. Meanwhile, refreshments ranging from unique juice blends, smoothies, hot beverages, to liquor are care of the restaurants own bar, making it the perfect place to relax and chill with your favorite people.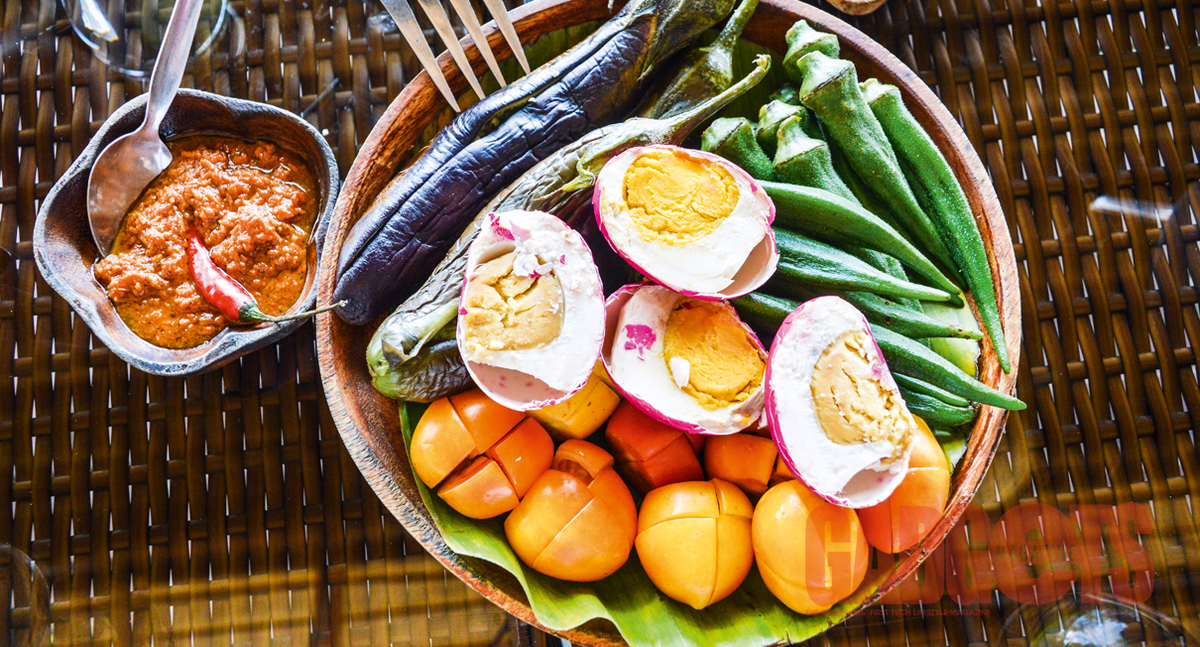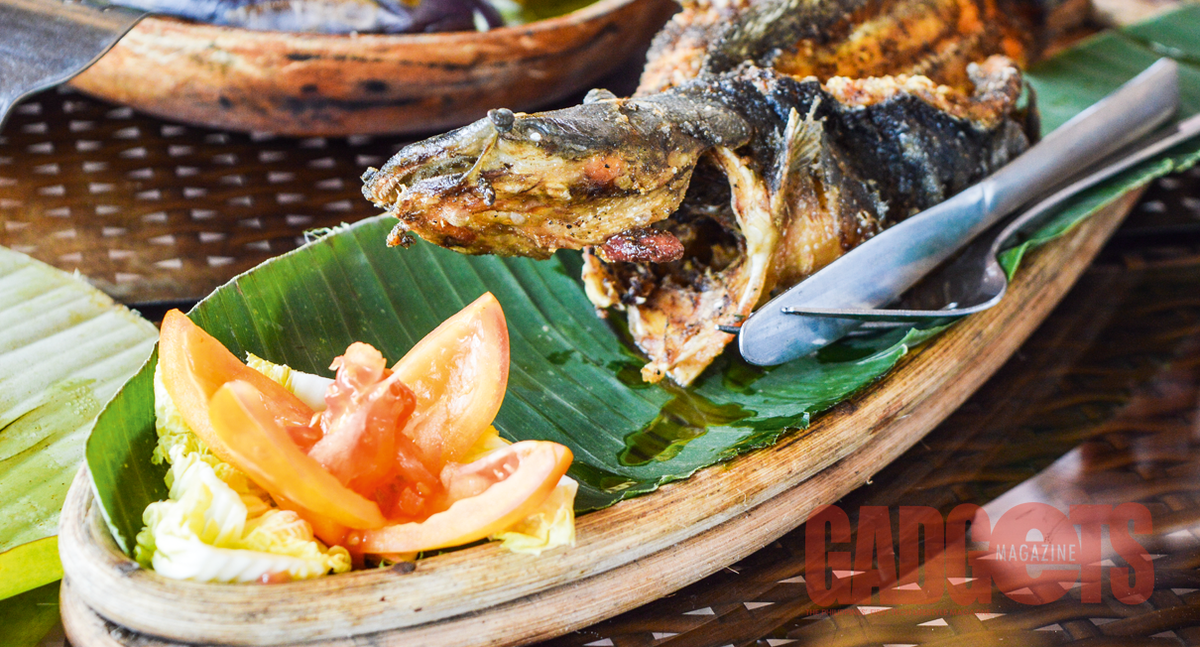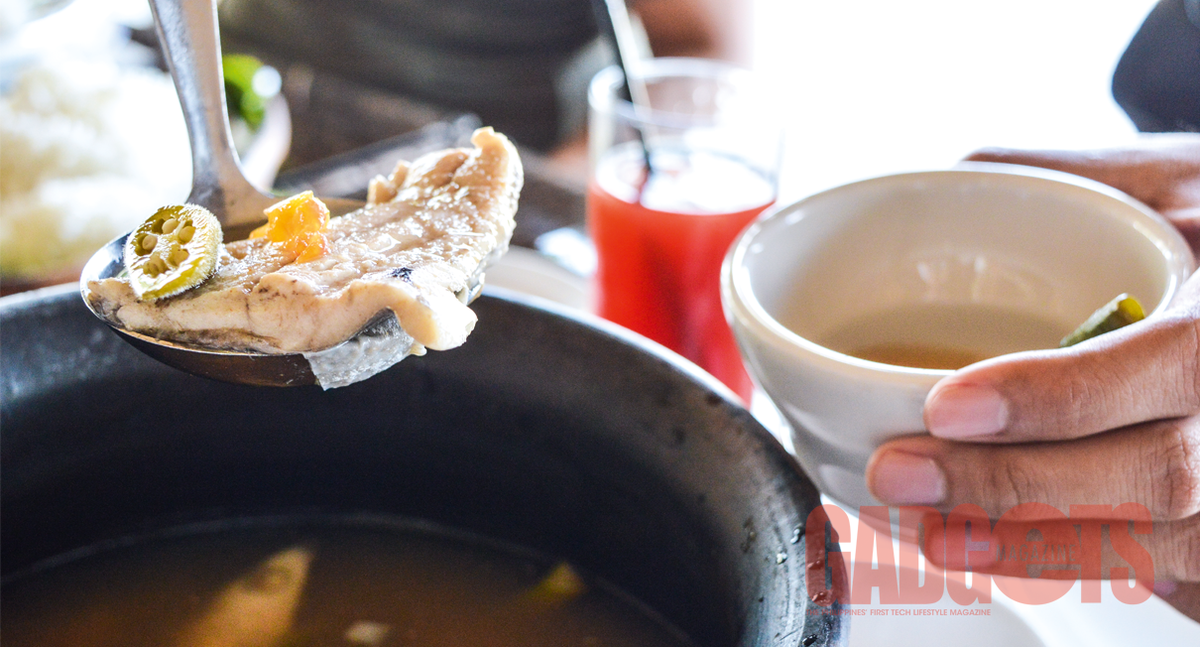 If you plan on going to Pangasinan sometime soon, we recommend stopping by this place. The Riverside Restobar offers a sleek, cozy atmosphere paired with good food that shouldn't be missed by any traveller.
The Riverside Restobar is located in Brgy. Banaga, Bugallon Pangasinan. For more information, visit www.facebook.com/Riverside-Restobar-456535427862779.
Also published in GADGETS MAGAZINE April 2016 issue.
Photos by Theresa Eloriaga