K-Pub BBQ
K-Pub was conceptualized after the owner, George Pua, went to a K-pop themed restaurant in the United States. It opened its doors last 2013, and today, it is considered one of the biggest Korean BBQ restos in the Philippines. It is famous for its honeycomb LED facade, large high-definition LED screens that play K-pop music videos, live band performance happening everyday except for Mondays, waiters dressed in Korean pop culture attires, and of course, their smorgasbord of food.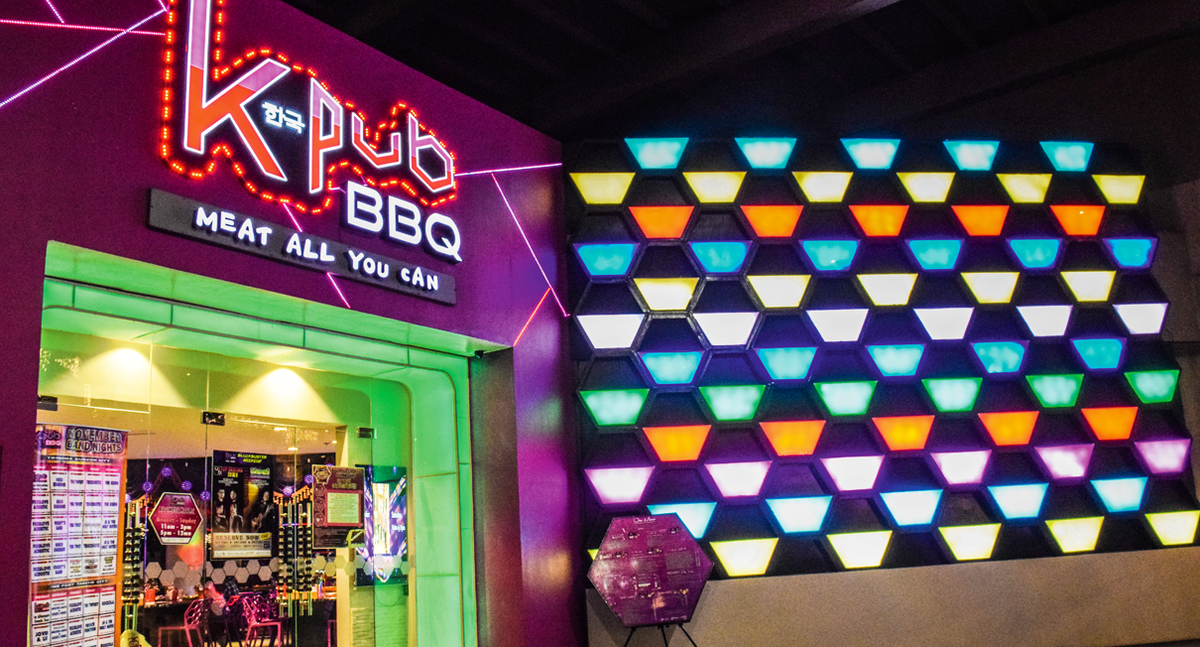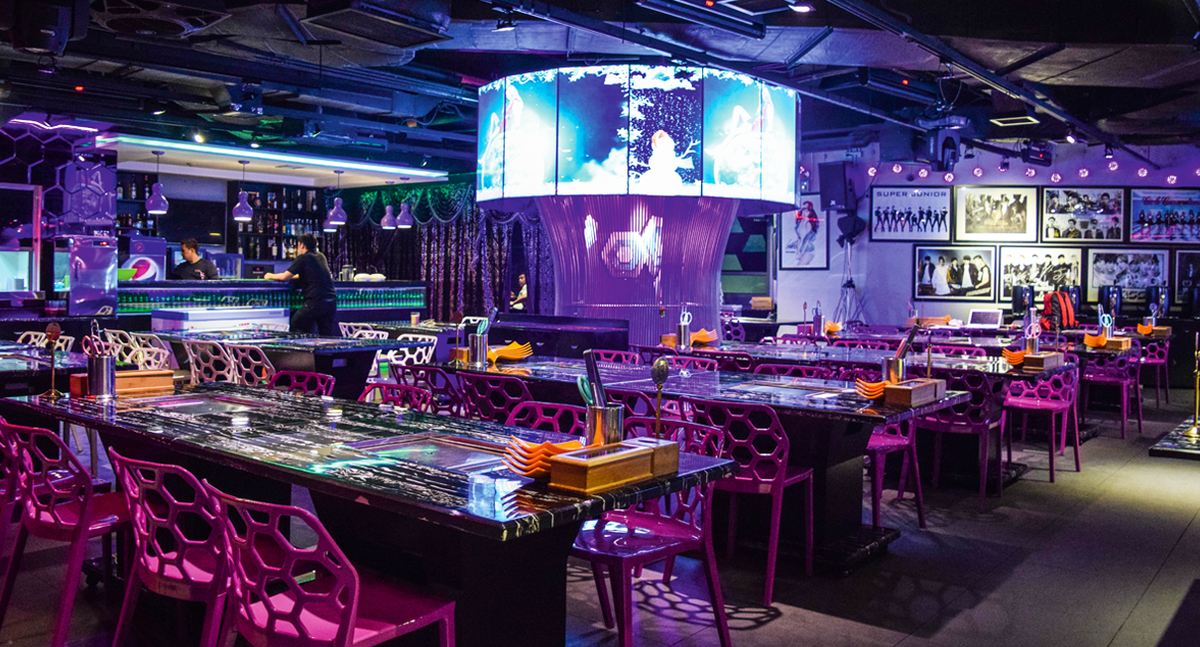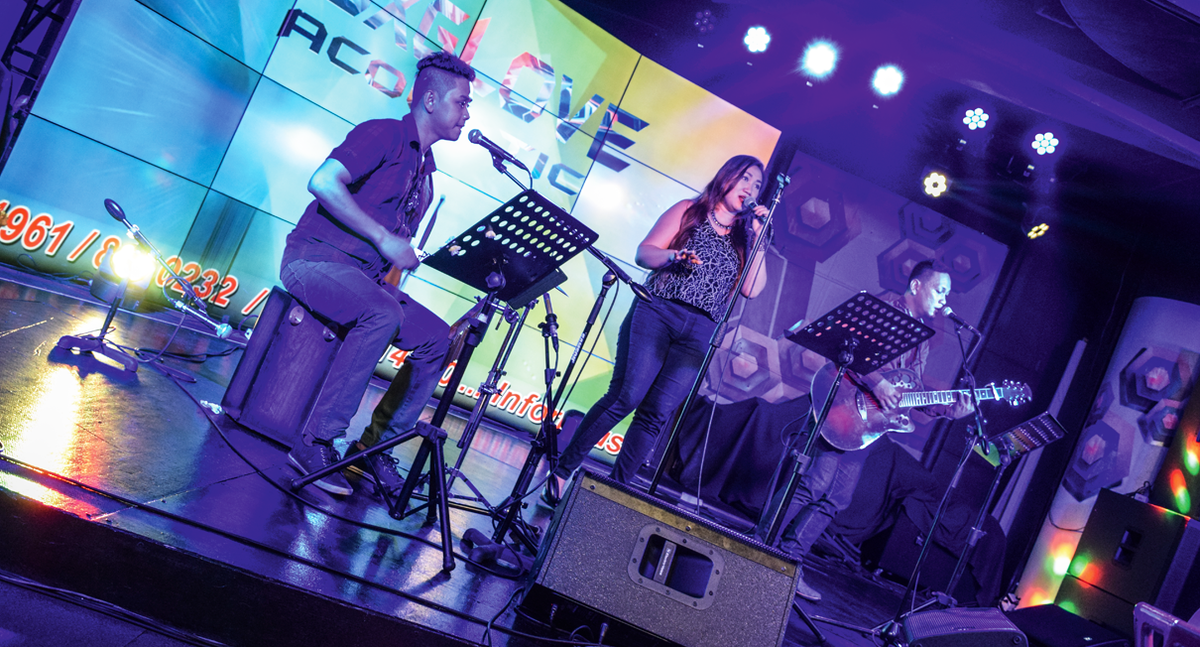 Experience: The place really looks like a party place so it's no wonder many corporate events and Christmas parties are held here. The service is excellent because you really feel that you are pampered during the whole stay. Unlike other buffets, the setup is self-service,but with K-Pub, the staff will really assist you all the way. You are also guaranteed of no long lines, fresh ingredient, and a made-to-order selection because you'll be cooking most of the meat yourself.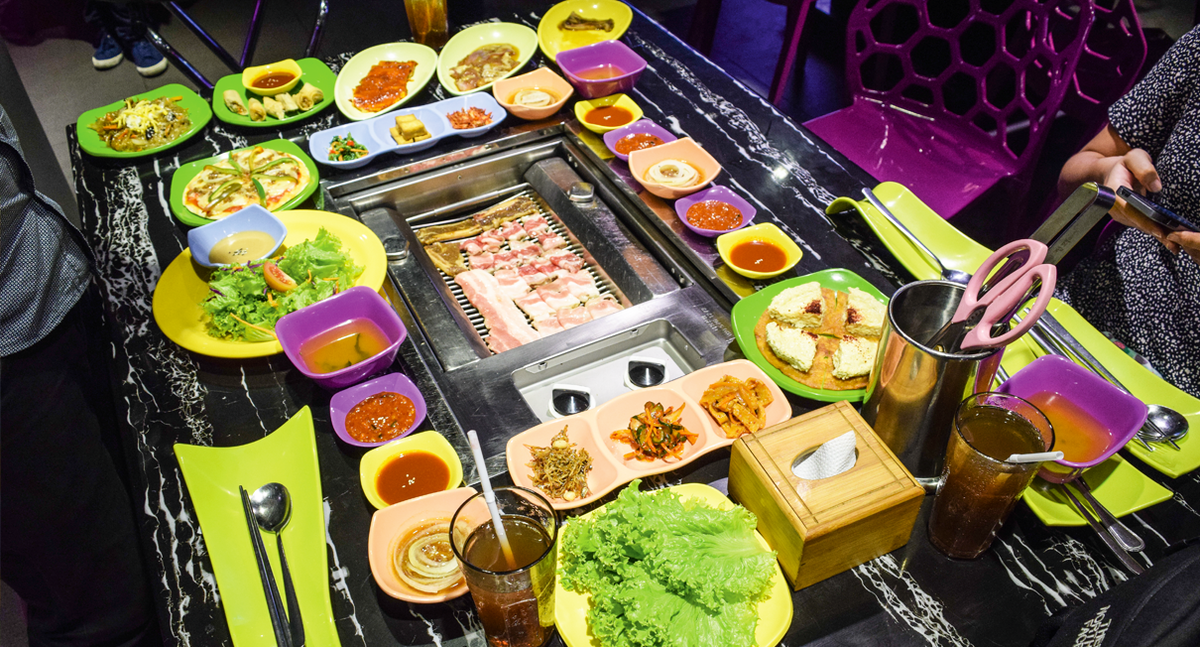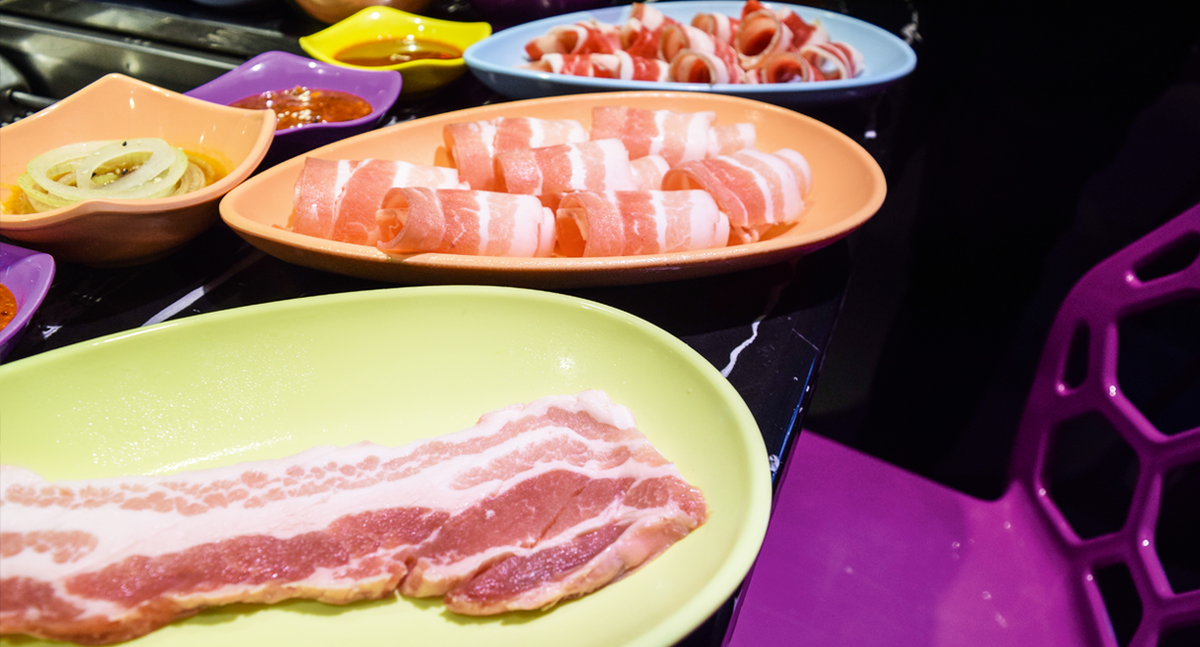 We were served with pork, beef, and chicken cuts for grilling; bulgogi pizza; kimbap; japchae; calamari; kimchi pancake; bibimbap; and Korean ice cream. I loved the pork belly so much because of the rendered fat. The cross-cut beef is also super tasty because of its marinade.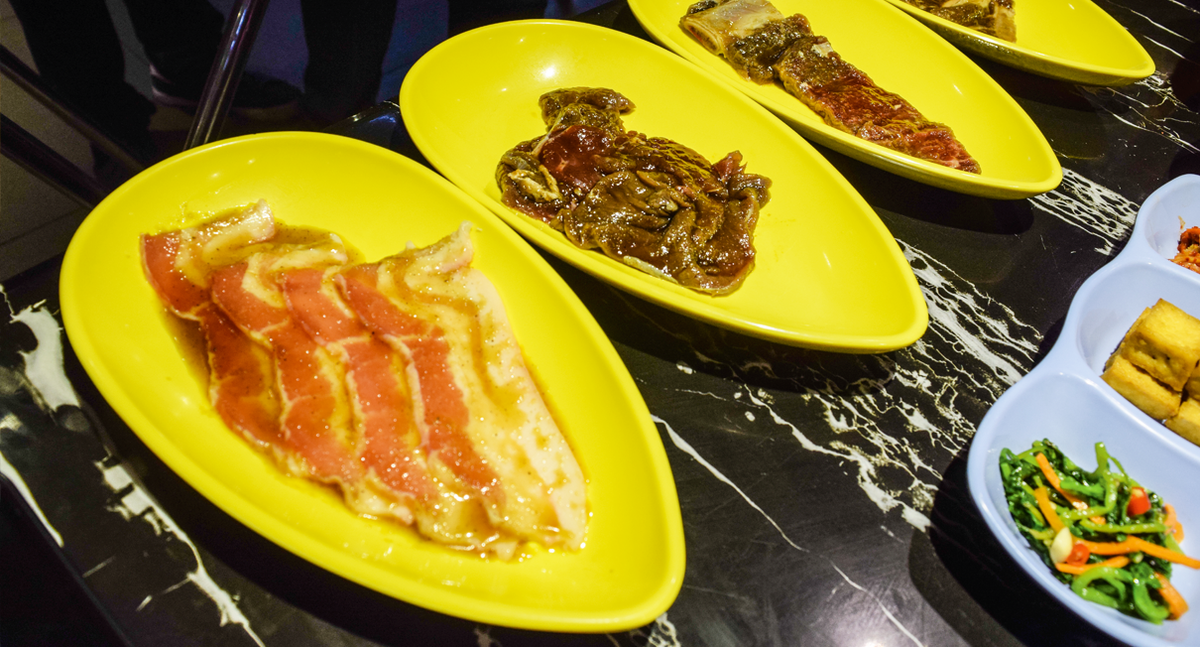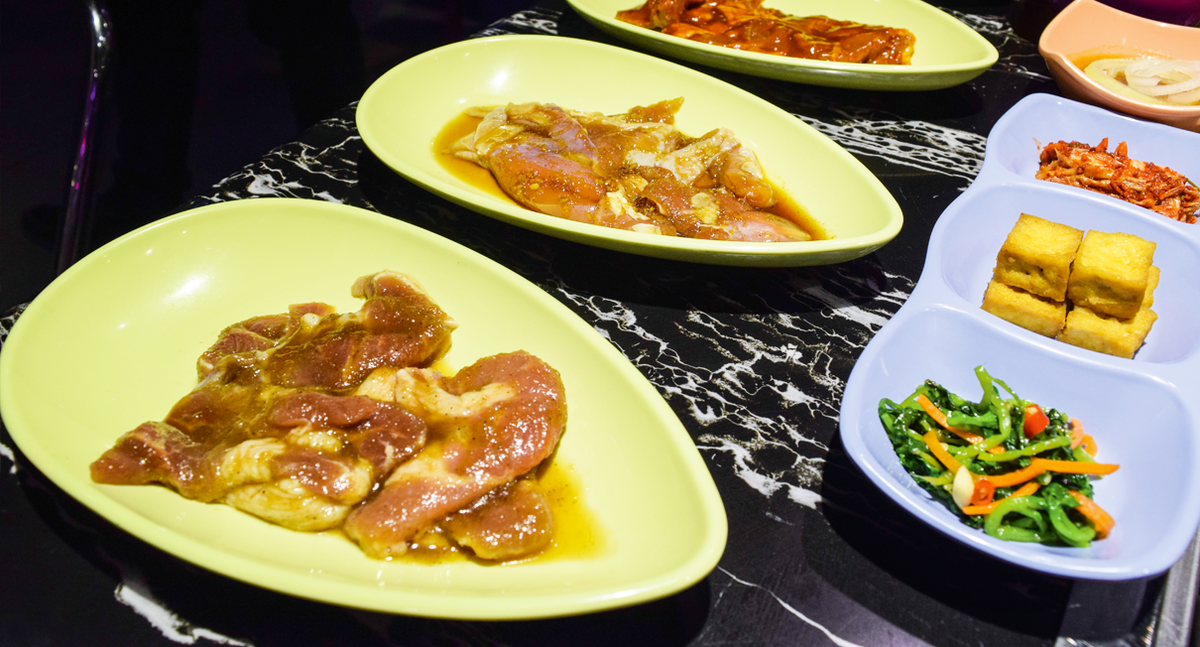 I also enjoyed their japchae because the texture of the noodles is not soggy and the sesame flavor is on point. While eating, we were serenaded by a delightfully entertaining live band. We really had a great time and I definitely recommend K-Pub for anyone throwing a party, whether that be a holiday one or not.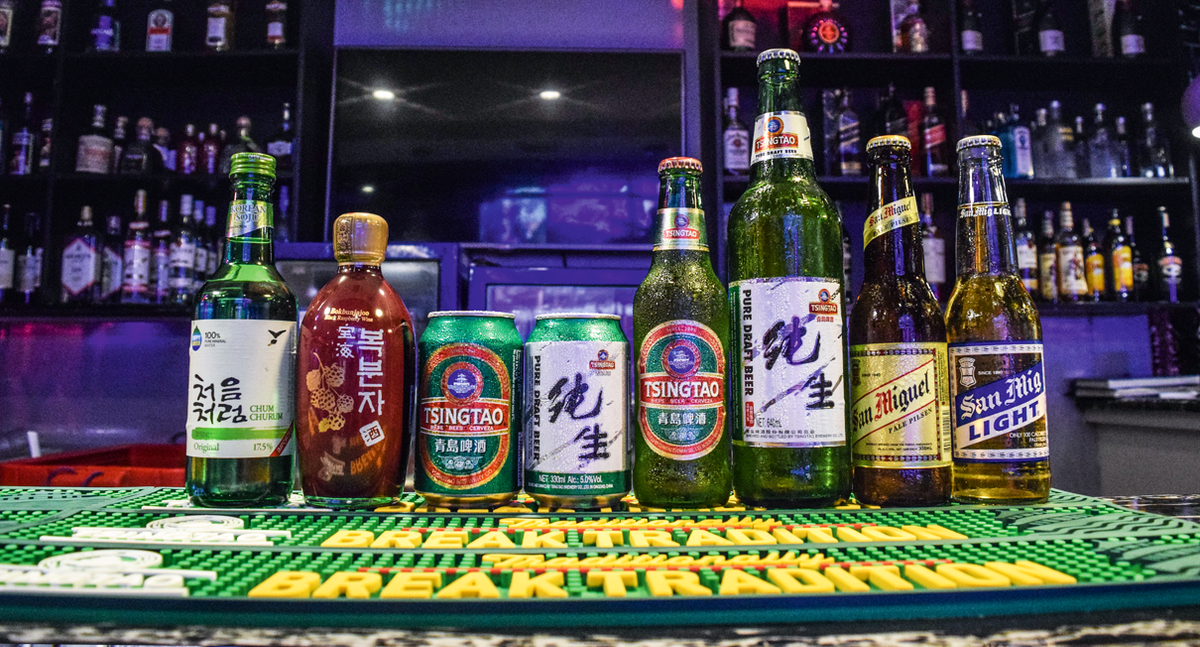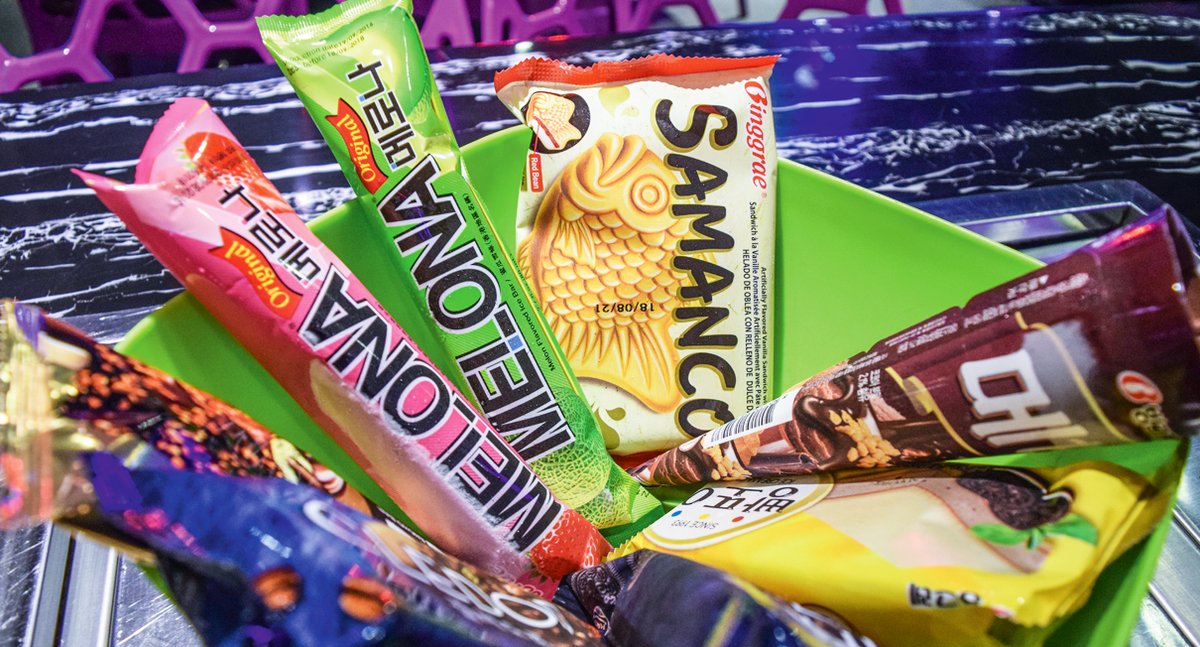 Writer's tip: If you're a K-pop fan, do not miss this place.
Price: PHP 150 to PHP 375 for ala carte items; PHP 499 to PHP 999 for buffet
Location: K-Pub BBQ, Trinoma Mall, Quezon City
Contact number: (02)246-9069 ext: 534