Seiko Epson Corporation took a huge stride towards environmental conservation as it developed the world's first compact office papermaking system that shreds waste documents and turns them into clean ready-to-use paper. Dubbed PaperLab, the system is ready to be rolled out to the Japanese market this year, with other regions to be determined at a later date.
The PaperLab produces papers of different sizes, thickness, and types—all with minimal use of water—making it perfect for SMEs and government offices that seek to reduce their carbon footprint. A prototype was showcased during the Eco-Products 2015 environmental exhibition at the Tokyo International Exhibition Center late last year.
The recycling process is simple enough and eliminates the hassles, such as logistics and shipping, of taking documents to an off-site papermaking facility. Another advantage of a localized recycling center is that confidential documents can be destroyed with no one the wiser. Unlike conventional shredders, the PaperLab breaks documents down into fibers, further increasing the customer's peace of mind.
Actual production is surprisingly zippy, with a first paper-out time of three minutes. The system is rated to churn out 14 A4 sheets per minute or 6,720 pages in a typical eight hour working day.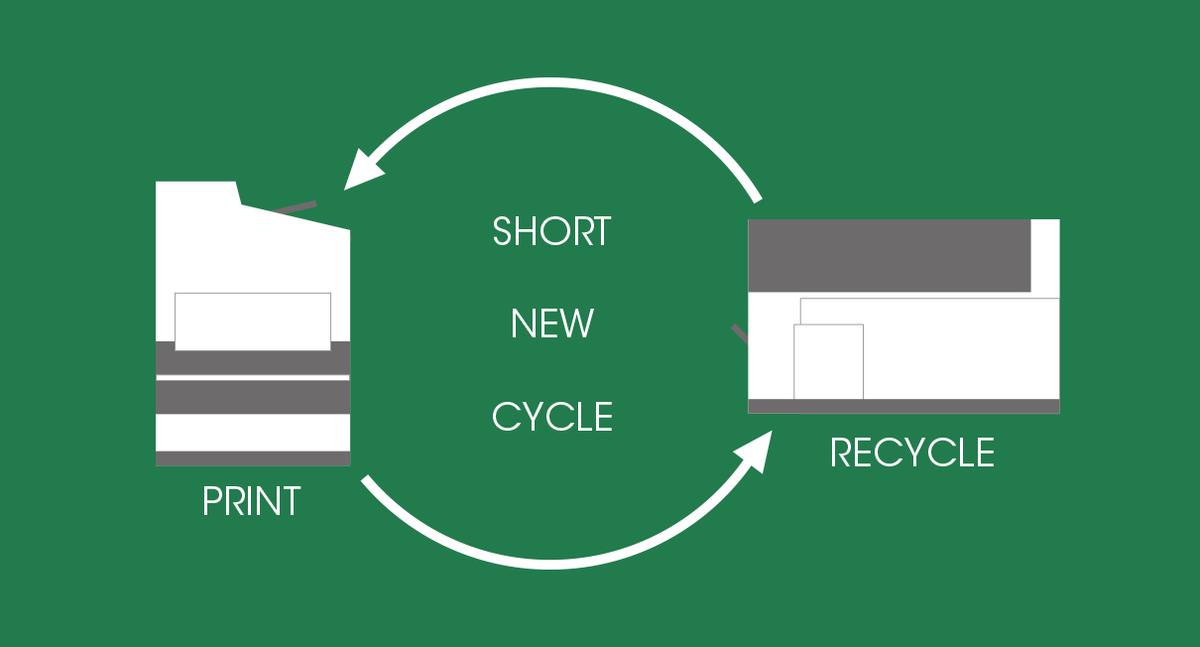 PaperLab Technology
Epson's technological investment in their consumer, office, commercial, and industrial printer business has allowed them to develop this relatively compact and durable machine. In addition to its strong foundation, the PaperLab features the Dry Fiber Technology which consists of three elements: fiberizing, binding, and forming.
Fiberizing involves an innovative mechanism which turns paper into thin, cottony fibers without the need for plumbing facilities.
After they are broken down, the waste paper is passed to a binding mechanism which boosts its strength, color, and fragrance. Through the use of a variety of binders, paper can even be made flame resistant, among other possible properties.
Finally, the fiberized and binded paper arrives at the forming mechanism which turns it into the paper specified in the job order.
In developing PaperLab, Epson brings its operations full circle. Not only do they now boast high-speed, low-power inkjet printers with gorgeous outputs, they also improve efficiency and lower business costs with machines that take care of both ends of paperwork. By employing PaperLab to convert used paper into new, the company believes that offices of all types will fundamentally change the way they think about paper.
Also published in GADGETS MAGAZINE March 2016 Issue