Co-processing is the use of waste products as raw materials or as an energy source. It is commonly used by energy-intensive industries including cement manufacturers around the world. The process involves the recovery of energy and mineral content of waste materials for use as substitute fuels or alternative raw materials to produce cement in a single operation.
The process burns waste materials such as plastics at 1450°C in a kiln chamber to recover thermal and mineral properties that provide the energy needed to produce cement.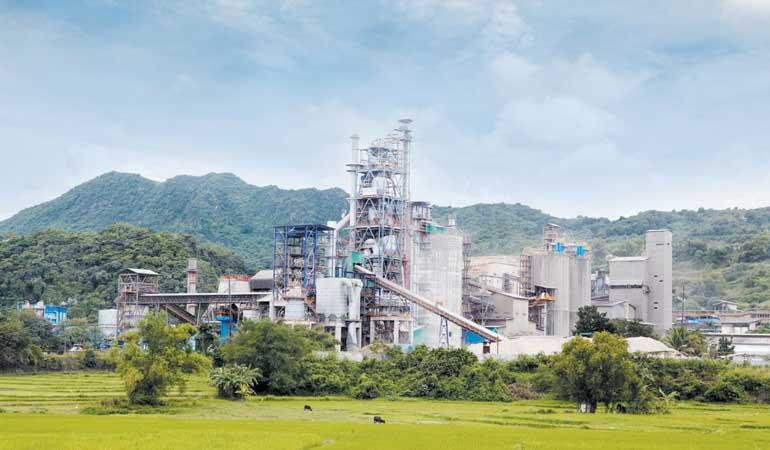 In the Philippines, where the most common waste disposal methods are thermal destruction and chemical or physical treatment, waste—in the form of ashes and treated waste—still eventually end up in landfills. To help mitigate this situation, Republic Cement has been offering waste co-processing since the early 2000s to its partner communities.
Republic Cement has maximized the use of alternative fuels such as rice husk, saw dust, and refuse-derived fuel as a substitute for its fossil fuel requirements. Using these materials as fuel are more environment-friendly, moving the company closer to zero waste and lower CO2 emissions.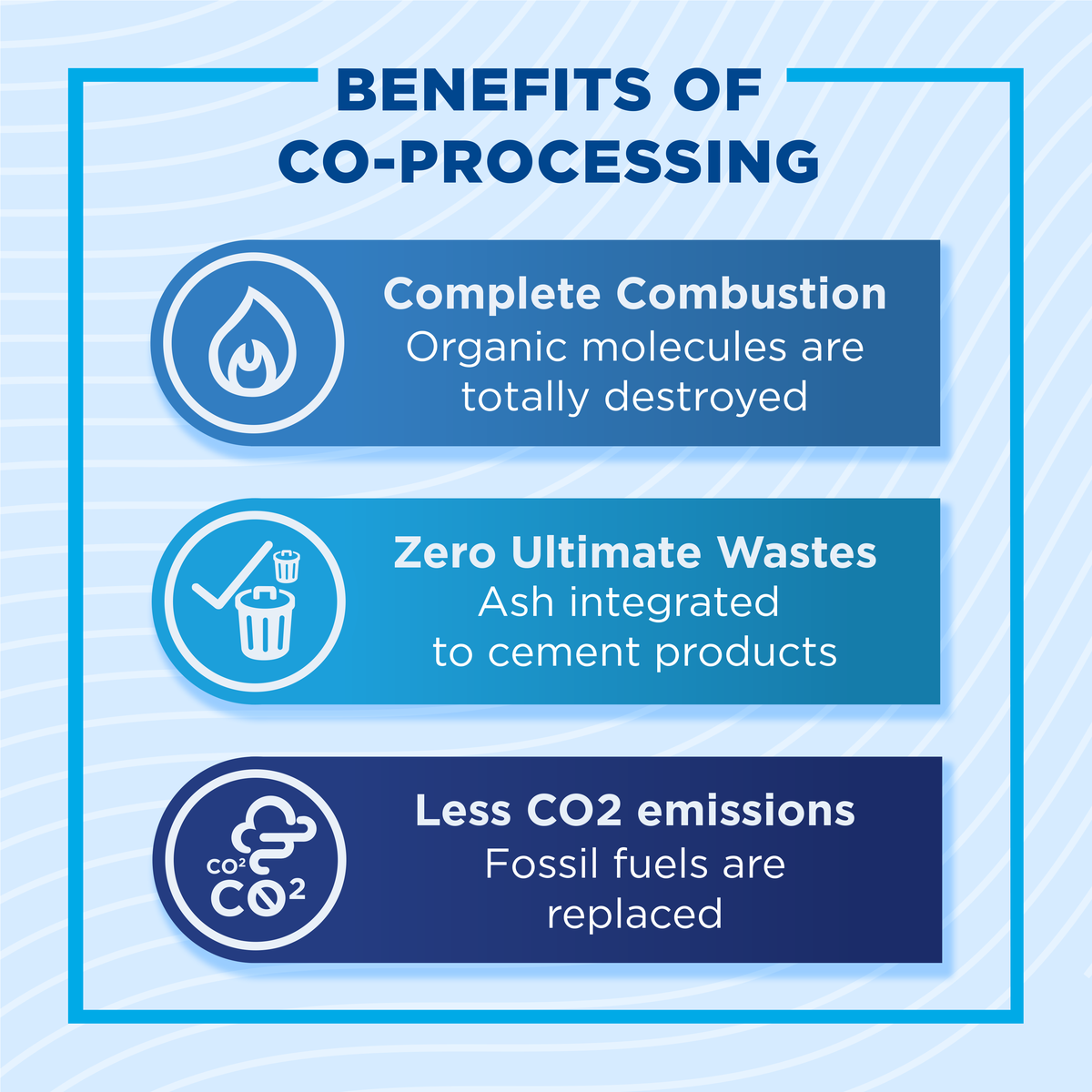 As a leader in innovative construction solutions and manufacturing expertise, Republic Cement plants are equipped with state-of-the-art continuous emission monitoring (CEMS) systems that are calibrated and maintained. The Environmental Management Bureau of the Department of Environment and Natural Resources (EMB-DENR) ensure compliance to emission limits and other regulatory requirements.
Plastic Neutrality
According to scientific estimates, about 80% of branded plastic residual wastes found in the ocean are from food packaging. To address this, Republic Cement has partnered with fast-moving consumer goods (FMCG) companies. With its enormous heat capacity to co-process residual waste plastics, Republic Cement offers Plastic Neutrality options for partners.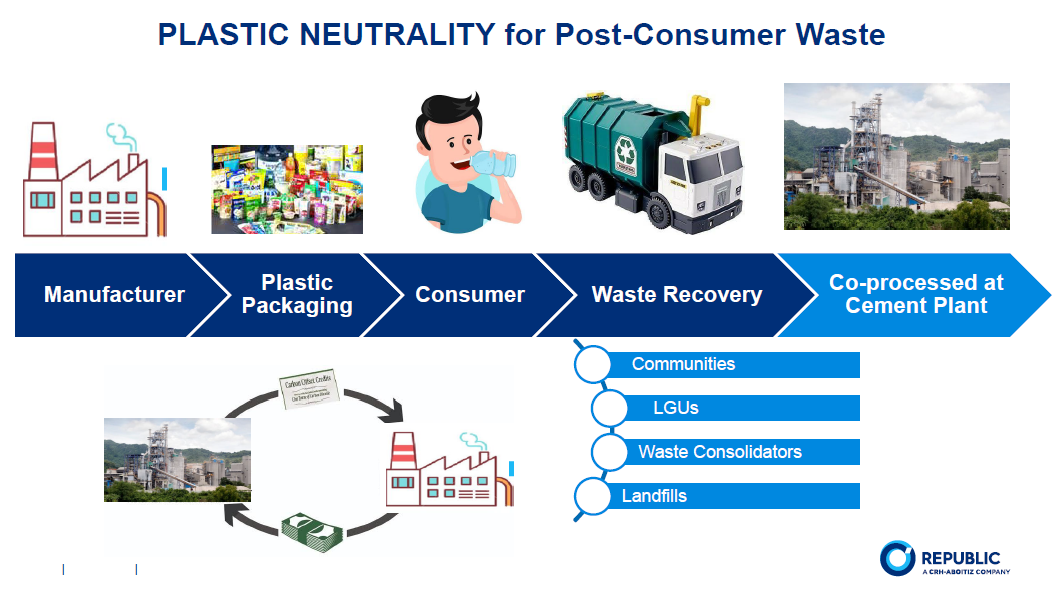 Plastic Neutrality is a scheme in which a waste plastic generator engages another party to reduce or offset their plastic consumption. It is directly aimed at reducing waste plastics in the communities and landfills. Specifically, the objective of the program is to reduce single-use plastics and transform wastes into resources which, in the case of Republic Cement, is as alternative fuel.
Post-consumer plastics are the materials or finished plastic products that have served their intended use and have been diverted or recovered from waste destined for disposal, having completed their lives as consumer items. By using post-consumer plastic waste as alternative fuels in their cement manufacturing operations, Republic Cement helps offset the use of plastics in consumer goods packaging, thus helping achieve plastic neutrality.
Republic Cement has also established partnerships with local government units including the City of Manila; Valenzuela; Paete and Liliw in Laguna; Norzagaray and San Jose del Monte in Bulacan; Teresa, Rizal; Taysan and Lipa City in Batangas, and San Fernando, Lubao, Sasmuan, and Mexico in Pampanga.
With co-processing, waste materials are not just converted into a productive cement product, it also helps reduce greenhouse gas emissions, decrease waste handling costs, and supports sustainable solutions in addressing the plastic problem in the country.