Despite the enhanced community quarantine (ECQ) over Luzon, the annual Earth Hour celebrations pushed through last March 28 albeit with digital activities to help slow the spread of COVID-19.
Earth Hour has been done annually for 13 years and is lauded as the world's largest grassroots movement for the environment. Since the first "lights out" event was held in Sydney in 2007, the movement has continued to bring together individuals, businesses, and governments alike in joint acts of commitment towards a future of environment integrity where man lives in harmony with nature.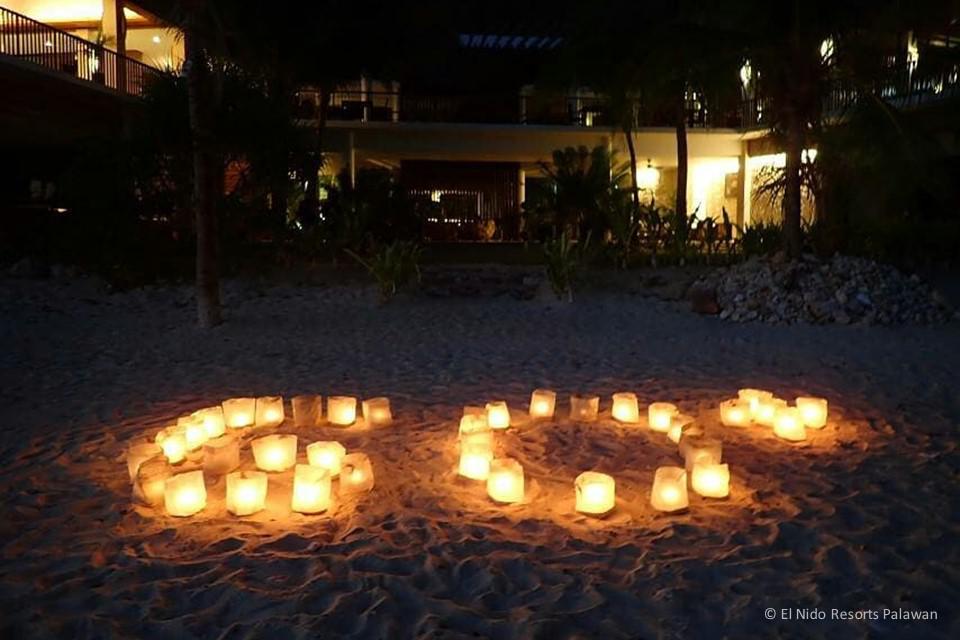 "We are deeply saddened by the loss of lives from the COVID-19 outbreak and our thoughts are with the families who have lost loved ones or who are sick. In this hour of crisis, we need to unite now more than ever to safeguard our future and the future of our planet. It is a time of solidarity and a time to respond to challenges more creatively and work more collaboratively, which is why Earth Hour is being marked though digital events across the globe," said Marco Lambertini, director general of WWF International.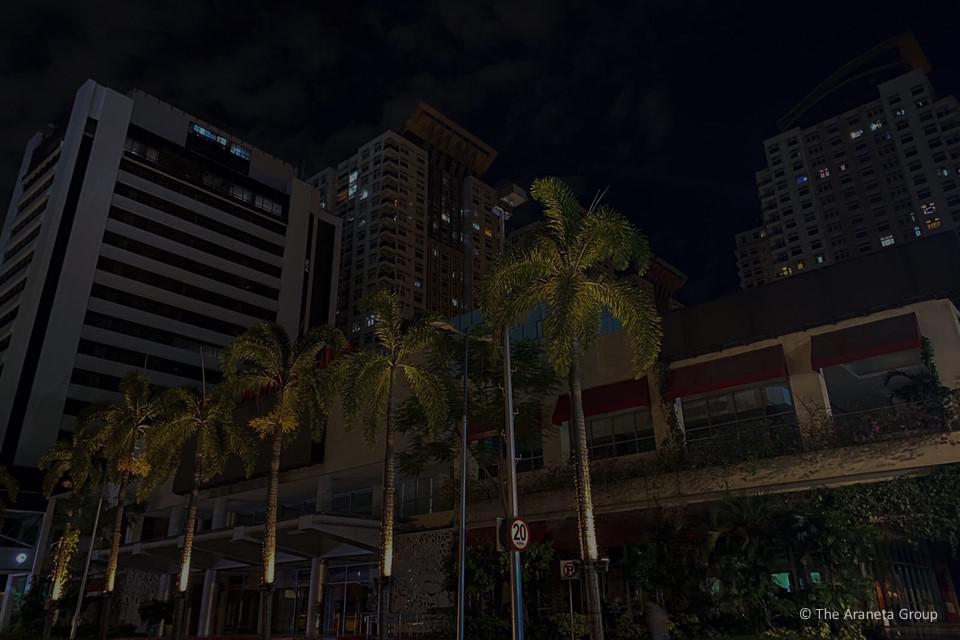 Earth Hour 2020 saw people all around the globe raising their voices to invite action on pressing environmental issues in their respective countries. Through digital events, people from 190 countries and territories participated digitally making #EarthHour2020 and its related hashtags reach 3.1 billion impressions globally. Earth Hour 2020 also trended on Twitter and Google Search in 37 countries.
South Africa launched a digital "Power to the People" campaign for a renewed focus on clean and reliable sources of energy. Singapore went fully digital for the first time ever with Earth Hour 2020 – Live & Unplugged a livestreamed digital-only performance that brought together Singapore's diverse voices for the environment. Australia also went unplugged and online via an #EarthHourLive livestream with music acts, comedians, and expects.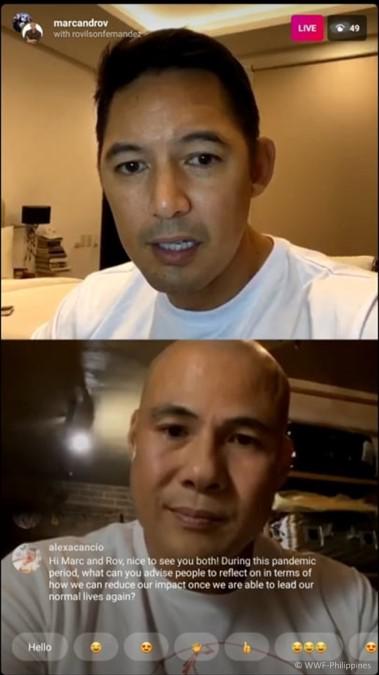 In the country, WWF-Philippines commemorated Earth Hour 2020 completely online. Before the switch-off, an Instagram livestream was hosted by WWF-Philippines national ambassadors Marc Nelson and Rovilson Fernandez entitled "Conservation Conversation" wherein the two ambassadors talked about the environment, climate change, and volunteerism, as well as their experience working with WWF-Philippines. The livestream ended at 8:30 PM to give way to the annual switch-off. Afterward WWF-Philippines held a watch party online consisting of video clips from the nature documentary series, "Our Planet" made through the collaboration efforts of Netflix, Silverback Films, and the WWF International network.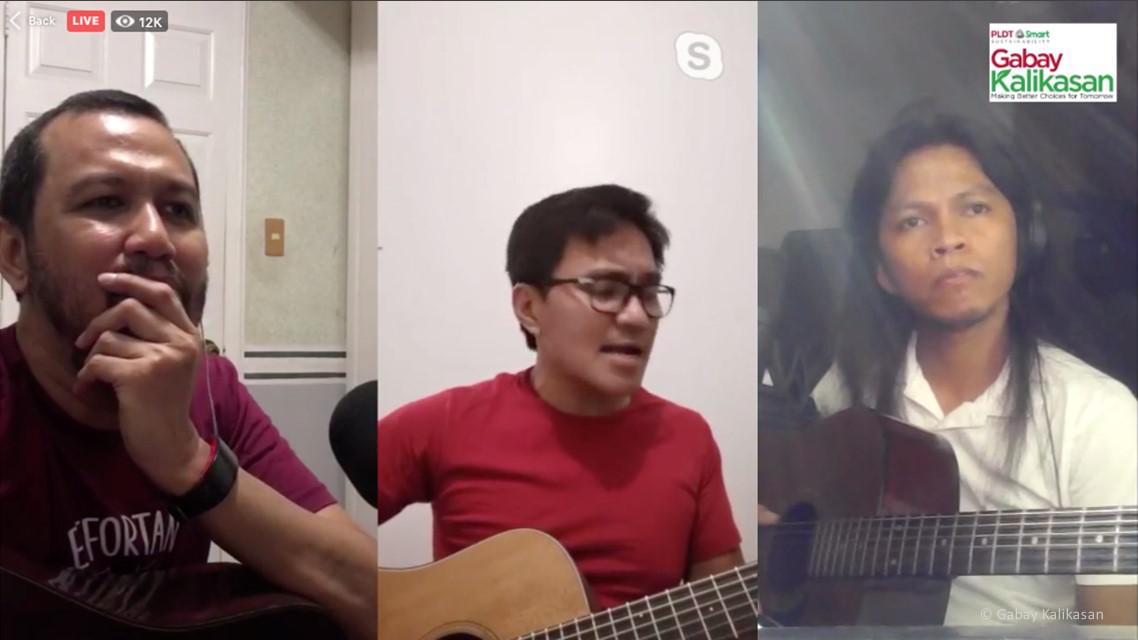 "All our lives, joys and sorrows play out in our one and only home. Under the crisis of the pandemic, WWF's Earth Hour signals a powerful call for solidarity with each other and with our planet. We need to affirm it now more than ever. Conservation is not just another advocacy; it should be our second nature. It is the only way we can change the ending," said Maria Isabel Garcia, chairperson of the board of WWF-Philippines.
"In the midst of this crisis we are all reminded that we are connected and we can only address this we act as one. Earth Hour calls for our united and sustained response to care for our environment. We need to realize what is important," added Joel Palma, executive director of WWF-Philippines.
As WWF-Philippines marks another successful Earth Hour celebration, the movements continues to garner pledges of support from both private businesses and government agencies.
"One of the biggest challenges that the world is facing today is mitigating the adverse effects of climate change. As a developing country that is no stranger to destructive natural calamities, it is imperative to ensure that we are proactive and responsive in addressing the environmental challenges confronting us," President Rodrigo Duterte said in a message celebrating the movement.
Likewise, the office of the vice president also gave a pledge of support toward the movement. "The problems we face, and their effects, are urgent and real. Polar ice caps are melting, species are disappearing from the planet forever, and the weather continues to change because of human activity. But all is not lost, and if we come together now, a solution can be found," urged Vice President Leni Robredo.
Aside from Earth Hour 2020, the Philippine branch of the organization has also launch a new campaign to instill a sense of urgency in dealing with the environment crisis. #ChangeTheEnding and Earth Hour 2020 serves as the rallying point for the next five years of conservation for the organization.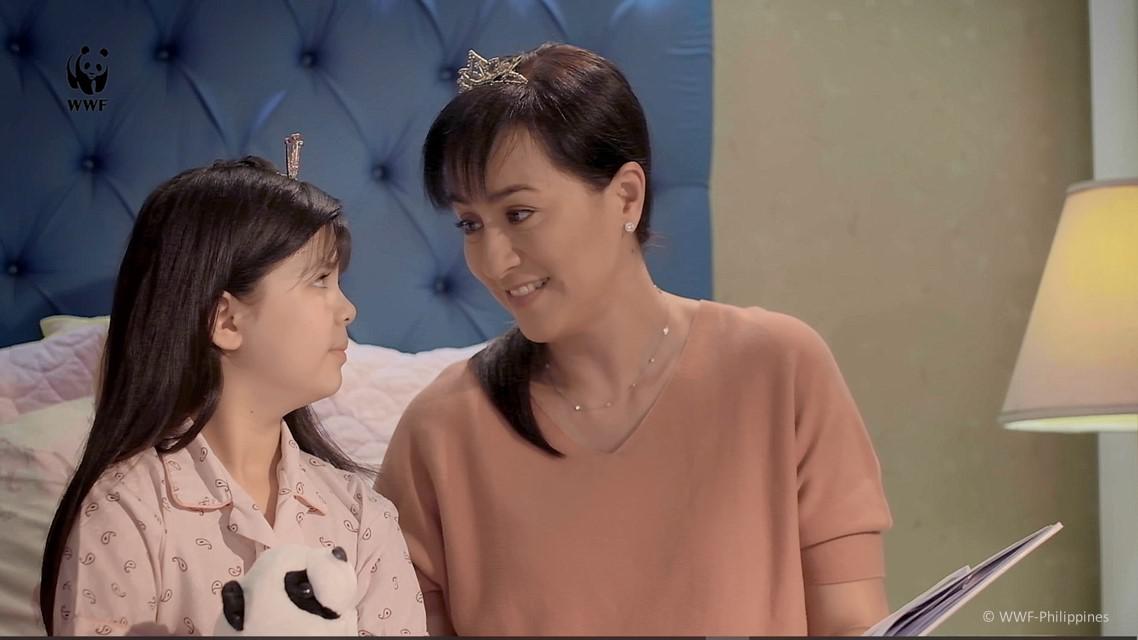 "Earth Hour is the time we reflect and remember that every plant, every being plays an important role in the web of life in completing our planet. Even more so during this global pandemic, let Earth Hour be the time that our interconnectedness shines through as we raise our voices in solidarity to care for one another and for our shared home. It is imperative that we sustain these positive actions beyond the hour that we may #ChangeTheEnding for our collective future," said Atty. Angela Ibay, Earth Hour Pilipinas national director and head of climate change and energy program of WWF-Philippines.