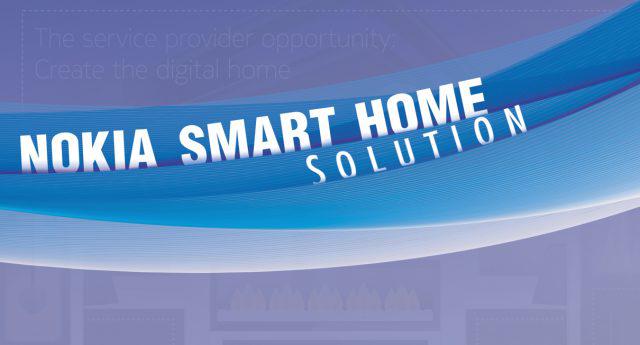 The Internet of Things is bit by bit making its way to the mainstream market, bringing with it a myriad of connected devices ready to claim their places in our homes.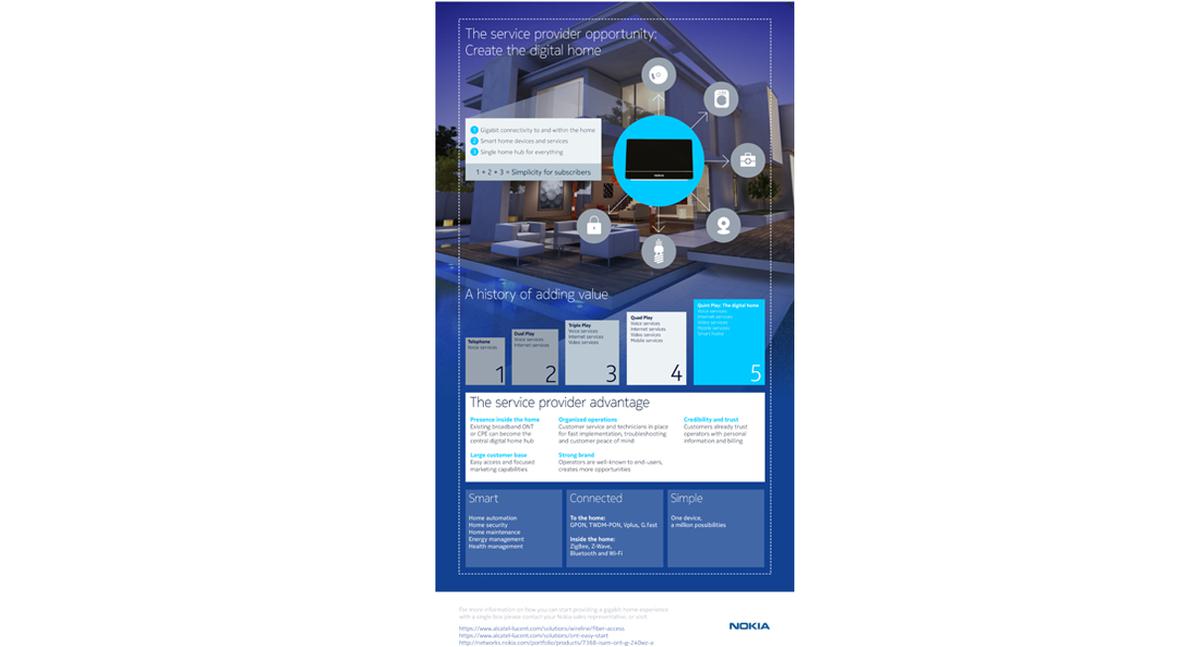 Now what do you do with several smart appliances lying around your home unconnected? This is where Nokia's Smart Home solution ties them all together. This innovation from the Finland-native company allows network operators to offer convenient services to residential customers seeking a digital home solution for the Internet of Things. The solution supports an array of sensors, plugs, and other connected devices essential for the delivery of home security, automation, and smart metering services, providing customers with a fully integrated, simple, plug-and-play experience.
Studies show that the number of connected devices is expected to balloon from 1.6 billion in 2014 to between 20 and 46 billion by 2020. With this, network operators are seeking new ways to help subscribers leverage the IoT in all aspects of their lives. The Nokia Smart Home solution helps operators generate new smart home service revenues from their existing residential customer footprint. It provides operators with a simple yet streamlined alternative to the multiple smart home devices and services many are challenged with managing today.
Providing operators with a single box solution, Nokia's smart home gateway enables subscribers to easily monitor and control everything inside the home with a smartphone or a tablet. With the use of the platform, customers can remotely control temperature and motion sensors, door and window sensors, smoke detectors, light switches, and security cameras.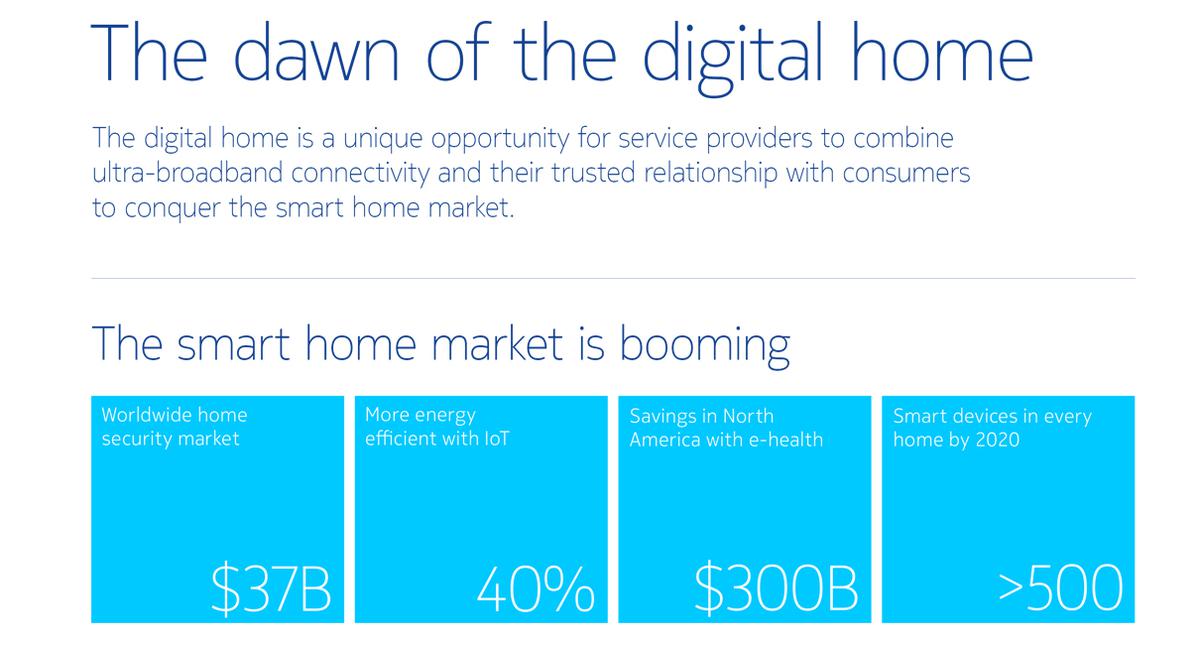 Further helping streamline and simplify installation in the home, the Nokia Smart Home solution provides network operators with three key elements. The first element is a single device that acts as an Optical Network Terminal (ONT) residential and smart home gateway. The second is a mobile application (on iOS and Android) to control the home. Finally, an end-to-end IoT management platform controls the Smart Home ecosystem, with some predefined use cases and management of all smart devices in the home.
This smart home gateway from Nokia provides a fully integrated, simple to deploy solution to other over the top (OTT) technologies and can help network operators capture a piece of the growing smart home market.
It also adds to Nokia's IoT portfolio which over the last six months has grown to include more network infrastructures including: IoT services, specialized vertical solutions; IoT devices; IoT Community; along with the recently announced IoT platform and gateway.
The service is expected to be available to network service providers by the end of 2016.
Also published in GADGETS MAGAZINE September 2016 Issue.