Being in a tropical country, humidity is more often than not at an all-time high. This condition is the perfect setup for germs to breed, causing outbreaks of flu and other diseases. Thankfully, we have our best line of defense in the UV Care Sterilizers.
What is UV Care?
Locally distributed in the country by Intech Innovations Group Inc., UV Care offers germicidal solutions in various shapes and sizes. These products utilize UV-C through fluorescent lamps. All products are guaranteed to use UV-C light without harmful ozone (O3) gas and can be used at the owner's disposal. UV-C is tested and proven to kill 99.9-percent of bacteria and viruses (including Tuberculosis, Hepatitis, Meningitis, Measles, Pneumonia, H1N1, E. Coli, MRSA and HIV) as well as mold, dust mites, fleas, bed bugs and their eggs. Built in UV Care products, every surface exposed to the short-wave UV-C (100 to 280 nm) are purged of harmful microbes. The exposure to UV-C breaks down the DNA of these microbes, so that reproduction becomes impossible and eventually entirely killing them.
UV Care products have undergone third party laboratory tests to ensure its quality and effectiveness. They are tested and certified by Intertek Philippines and the Chinese General Hospital and Medical Center Manila to be safe and effective.
Products and services
UV Care offers various germ-busting UV-C products for personal, home, school, business, travel, and other uses. The flagship product of UV Care is the heavy-duty Room Sterilizer. This machinery rids rooms of pathogens in the air and surfaces including hard-to-reach crevices and ceilings through UV-C exposure. UV Care technicians will train new users on how to operate the sterilizers to ensure optimal safety.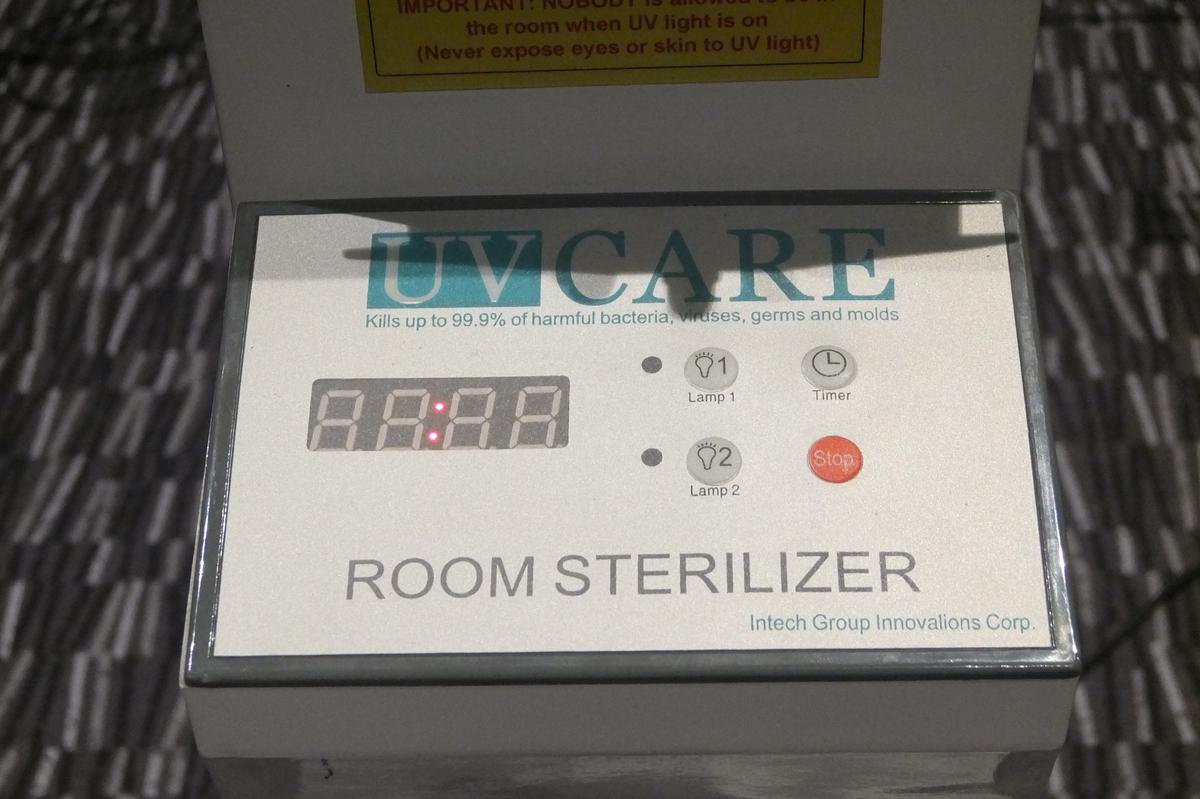 UV Care also offers much affordable options such as the following:
Portable Germ Zapper – a miniature version of the room sterilizer that can sterilize an effective range of 15 sqm.
Portable sterilizers (Pocket Sterilizers to Ultra and Deluxe Germ Terminator) – travel-friendly germ-killers.
Multi-Purpose Sterilizer – perfect for household sterilizing needs. Can be used on baby bottles, bottle nipples, breast pumps, pacifiers, toys and other children's items. It is also capable of disinfecting other household items like utensils, cutlery, plates and even electronic devices like mobile phones and remote controls.
Family Toothbrush Sterilizers and Personal Travel Toothbrush Sterilizer – rids your mouth cleaners of germs.
Look out for the full feature of UV Care in Gadgets Magazine's October issue. To learn more about UV Care products, visit uvcare.net and like UV Care on Facebook. To purchase a product or for inquiries on how to be distributor or retailer, you may contact +63 977 822-8556 or +(632) 904-0366, email [email protected], or visit the UV Care booth at the Powerplant Mall, Rockwell.