What is Diskartech?
Diskartech is the country's first all-in-one "Taglish" inclusion super app developed by Rizal Commercial Banking Corporation (RCBC). The mobile app aims to cater to the unbanked and underserved Filipinos, especially those living in grassroots communities, and bring them into the formal financial system. The app will serve as a reliable and convenient platform for multiple useful features including sachet banking products, digital banking services, and even quick healthcare solutions. 
The app is free for download on the Google Play Store and App Store. Since its launch, Diskartech has seen an influx of downloads and new registrants. As of August 7, the virtual bank has already reached 1,031,821 total users, with download rate as high as 1.3 downloads per second. It even topped the list among the free finance apps in Google Play for Android users in its first month. 
What benefits does Diskartech offer?  
High interest rate – Users can enjoy a 3.25% interest per annum on savings
#BuhayGinhawa – a goal-oriented digital savings tracker where users can choose to set their financial goals. The app will then help plan and determine how much they need to save per month to meet their targets. 
Telemedicine – With partner digital clinic iDoc Diskartech offers affordable healthcare package with a rate of P799.20 annually to support Filipinos who need to access immediate off-site medical consultation and assistance from doctors.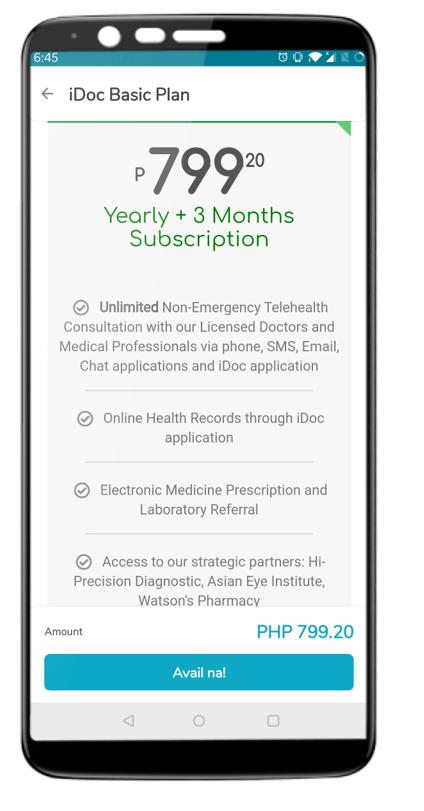 Basic financial services – These include sending money to family and friends, online bills payments for utilities and government services, cash withdrawals from partner retailers and RCBC ATMs, purchase of airtime load and gaming e-pins, and fund transfers to over 30 banks and mobile wallets using InstaPay. 
Skills marketplace and microinsurance products – soon to be available in app
DTI partnership – Through a partnership with the Department of Trade and Industry, 3 million sari-sari stores are now given capability to use Diskartech. Users can go to their neighborhood sari-sari stores and do the following:
E-load (telco, electricity, e-games)
Bills payment
Fund transfers
Insurance
Cash in
Loan repayment
Cash out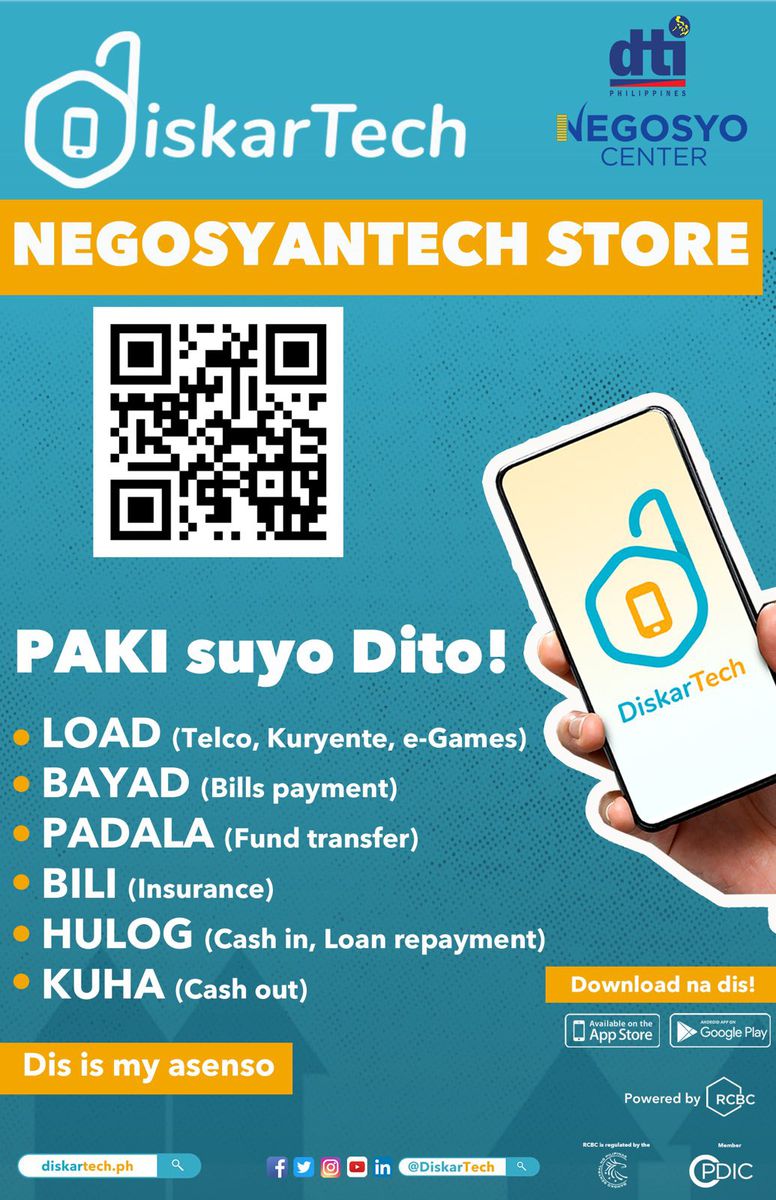 How do you open a digital savings account in Diskartech?
Opening a DiskarTech digital savings account does not require an initial deposit amount or maintaining balance. Users can easily create their own basic deposit accounts in Diskartech through one-time registration via electronic know-your-customer (eKYC) process. To join, users simply have to follow the following steps:
Open the app and click "Gumawa ng Account" (Create an Account)
Provide name and mobile number. Enter the one-time password that will be sent to the phone.
Prepare any valid ID for the eKYC digital process. It will require the applicant to take a photo of the ID and record a video selfie.
Wait for a few seconds to get verified and start depositing to Diskartech.
Which IDs are accepted by Diskartech?
The following list specifies the IDs which can be used to open a Diskartech account:
UMID
Postal ID
SSS ID
PRC ID
Driver's License
Passport
TIN ID
Voter ID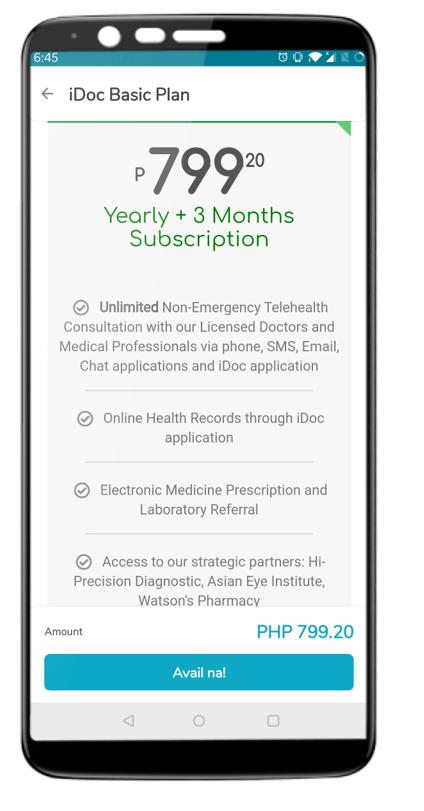 What is the most frequent transaction done by users in the app?
The app's monthly active user (MAU) rate is recorded at over 70%. MAU is among the key performance indicators that measures customers doing at least one transaction in the app. Most frequent transactions in the app include cash deposits, telco load purchases, and fund transfers.
Who are the users of Diskartech app?
Most Diskartech account holders are young adults aged 21 to 30 (60%) from the NCR region (36.6%). They are followed by individuals in the 31 to 40 age group (25%), 41 to 50 (7%), and 51 to 60 (2%). Region IV-A has 27% of account-holders to-dattet, while Region III has 14.6%. While the other 14 regions of the country are also represented, the numbers are still low, signifying potential for future growth.