For millions of people in the Philippines, the rising cost of medical care is a daunting challenge. Medical costs in the country are the second-highest in Southeast Asia, according to data from Mercer Marsh Benefits, threatening families with financial ruin if they require treatments far beyond what they can afford. In an effort to help make healthcare affordable and accessible to all, Pru Life UK is introducing a ground-breaking health app that will support Filipinos in preventing, postponing and protecting themselves against the onset of disease.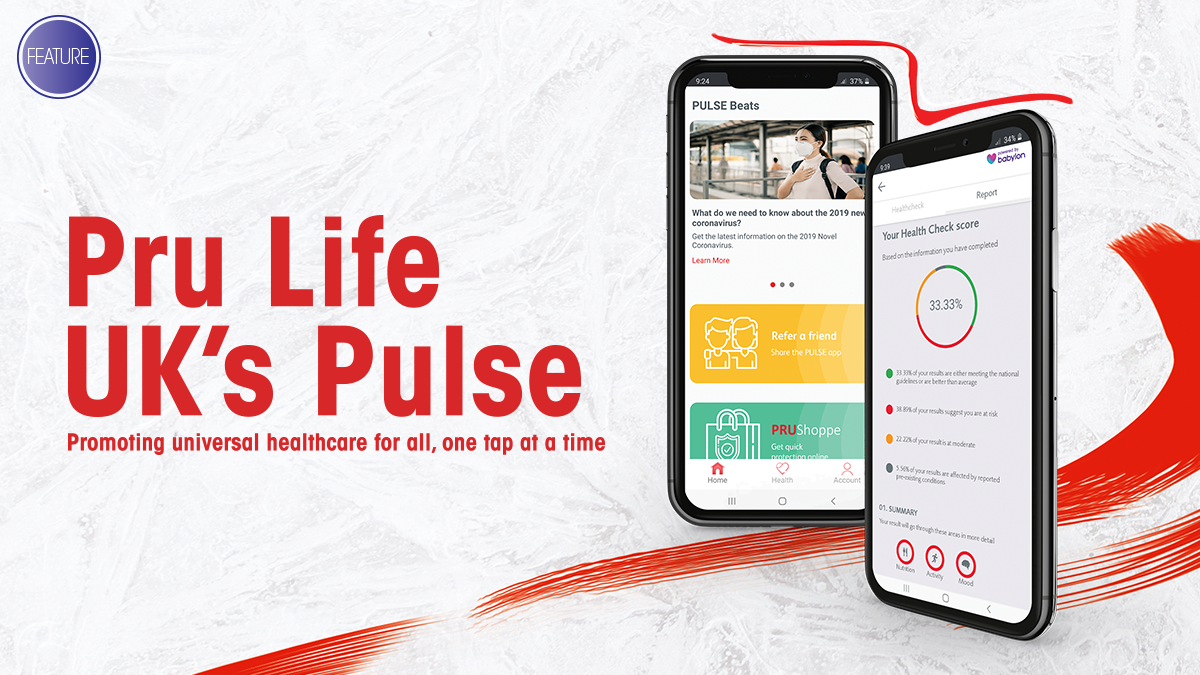 What is Pulse?
A free-for-all health app, Pulse delivers holistic health management and wellbeing information straight to consumers' smartphones. This is made possible through innovative, artificial intelligence (AI)-powered tools integrated into the app, leveraging cutting-edge technologies. This breaks the barrier of time and geography between medical professionals and patients, offering 24/7 self-help tools and real-time personalized services while reminding them to seek immediate health consultation.
To provide a digital-first healthcare gateway for users, Pru Life UK's mother company Prudential PLC partnered with healthcare tech companies, such as Babylon, to deliver value-added services to customers. Babylon is a UK-based company that ties up with National Health Service, the publicly funded healthcare system of the United Kingdom, to make British healthcare services mobile and more accessible. Babylon's AI technology focuses on a knowledge graph, comprehensive health record, and the probabilistic graphical model which puts patients in control of their health.
Pulse was launched in Malaysia, and has been introduced in the Philippines and Indonesia in February. Its debut in Malaysia last year received initial positive responses, recording more than 700,000 downloads. To tailor the app for Filipinos, Pru Life UK senior vice president and chief customer marketing officer Allan Tumbaga shared that they put the English version into a local context for accurate data assessment. "It will get further localized the more people use it. It had been localized at least for the Symptom Checker, where the AI had been fine-tuned to be cognizant of the local conditions," he said.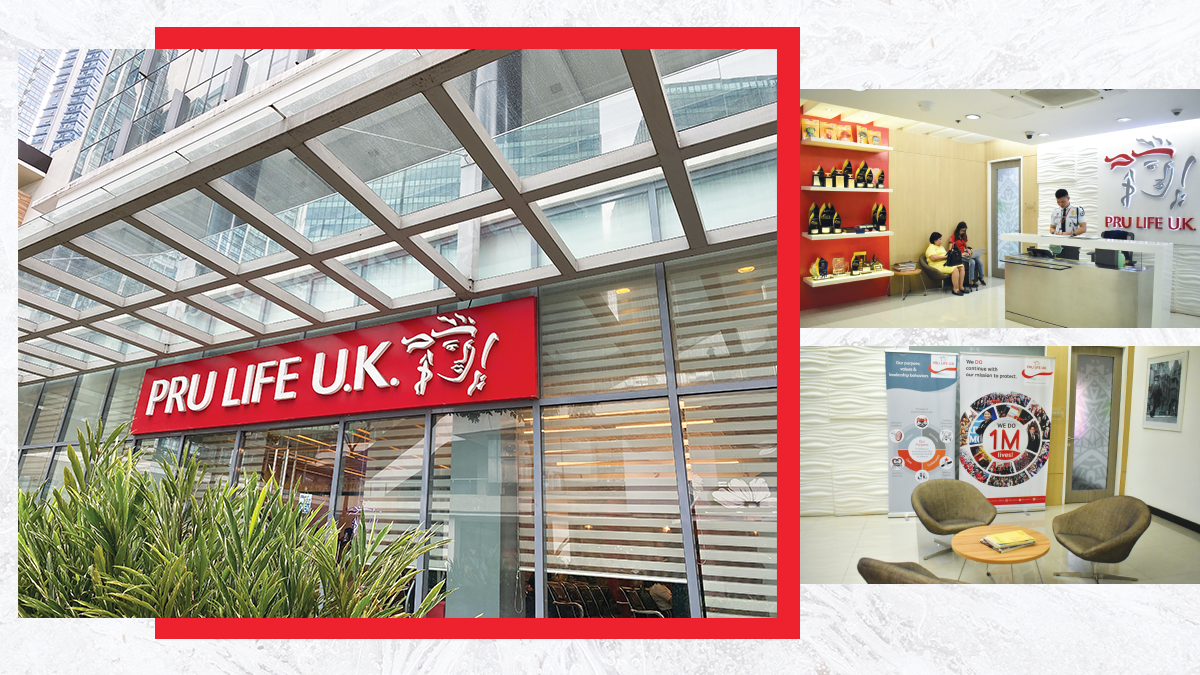 Special features
At present, the current features of the app focus more on providing immediate information and early prevention of diseases. Among the key features of the app is the Symptom Checker, a chat-based service that analyses users' initial inputs and guides them to the most appropriate form of healthcare service based on their medical symptoms, Healthcheck for educating users about their body and how they can lead a healthy lifestyle, Wrinkle Index for checking the percentage of wrinkles on your face, and Digital Twin that shows important health information such as medical history, daily activities, and nutritional intake. This presents the user with three digital views of themselves: skeletal, muscular, and organ.
As an evolving platform, the mobile app will add other health services such as chronic diseases management, telemedicine or online consultation with doctors, e-prescription, and medication delivery in the near future.
Traction in the next few years
Further localization of the app gives an essential insight on how Filipinos use its other features. "There will be a Filipino version that is slated to roll out in April. This means that questions on the Symptom Checker will be asked in Filipino," he shared.
Pru Life UK also wants to optimize the user experience of the app by partnering with third-party companies locally and regionally. It aims to tap healthcare providers like hospitals and clinics, health and wellness centers including gyms and nutritional facilities. To make the app more holistic, useful, and attractive for millennials, Pulse is reaching for smartphone and wearables manufacturers.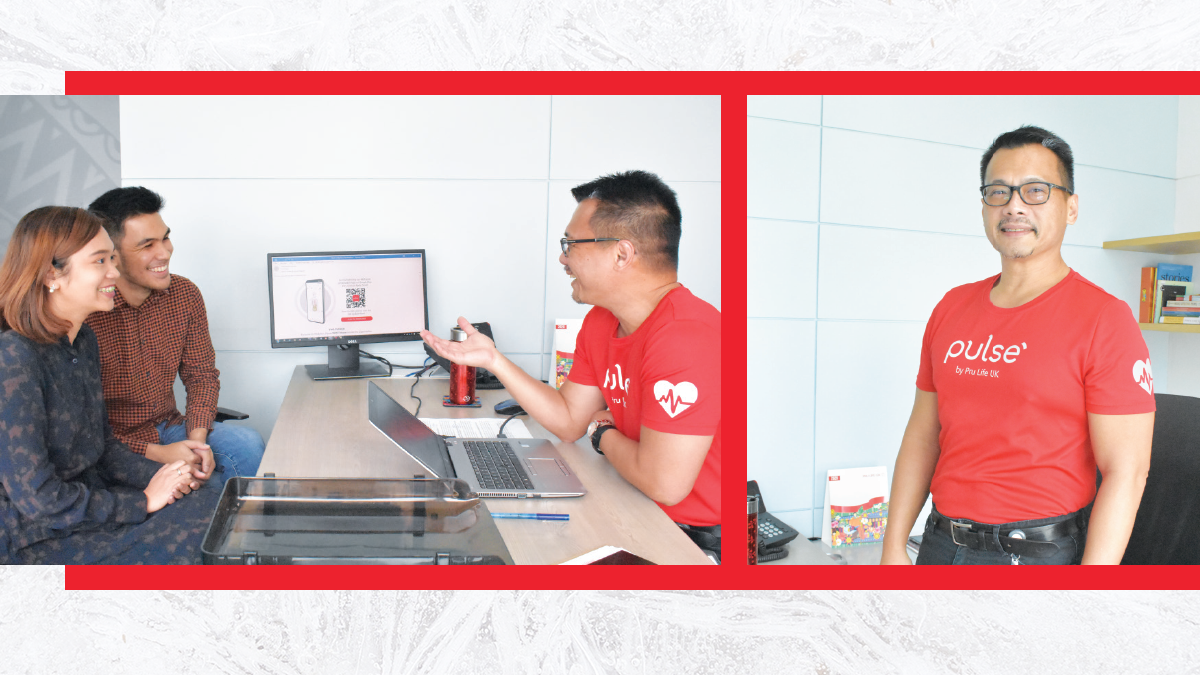 Pru Life UK's Pulse is now available for download in the Google Play Store. A version for iOS devices is scheduled to be released soon.
Words by Jewel Sta. Ana | Photos by Carmela Birao
Also published in GADGETS MAGAZINE March 2020 issue