Tech wizard, billionaire and philanthropist Bill Gates is a Porsche enthusiast, having been known to own a 911 Turbo, as well as the legendary 959 (over which he helped pass the US's "Show and Display" law that allowed certain cars to be imported into the country). In a recent interview with YouTube tech video and podcast creator Marques Brownlee, the Microsoft founder bared he recently purchased his first-ever electric vehicle, or EV. And, not surprisingly, it's the fully electric Porsche Taycan four-door sports car.
In the video chat with Brownlee (also known to fans as "MKBHD"), Gates shared his views on the impact of climate change, specifically calling for "historic levels of global cooperation" to tackle this. One of the ways to address this, he said, was by reducing emissions across various industries through the use of technologies. Recognizing that the "green approach will still cost more than the dirty approach," Gates said people should be "willing to pay extra" for some of the activities meant toward such a goal—like driving EVs.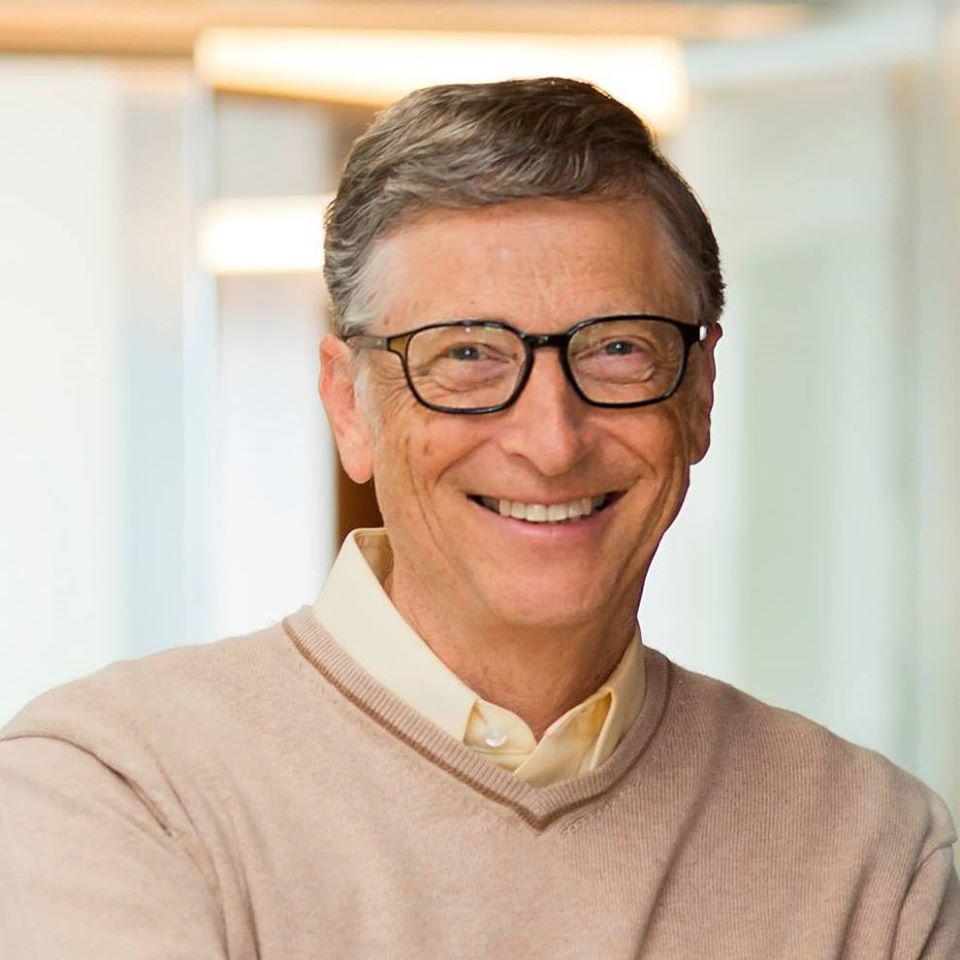 "I just got a Porsche Taycan… and I have to say—I mean, it's a premium-price car, but it is very, very cool. That's my first electric car and I'm enjoying it a lot," Gates said, revealing his own steps in adopting sustainable mobility while at the same time acknowledging consumers' concern over EVs' range as an issue. Still, the tech giant called electric-powered passenger cars as "one of the more hopeful" areas when it comes to addressing climate change.
Despite its sedan configuration, the Taycan is a genuine sports car more closely related to the legendary Porsche 911 than to the Porsche Panamera luxury model. The Taycan pairs typical Porsche performance and connectivity with everyday usability, and its advanced production methods and features set new standards in sustainability and digitalization. Three versions of the Taycan are currently available.
The flagship Taycan Turbo S version can generate up to 761 PS and has a combined power consumption of 26.9 kWh/100 km. It has no CO2 emissions on overboost power (when used with Launch Control). The sports car accelerates from zero to 100 km/h in 2.8 seconds and its driving range is rated at up to 412 kilometers.
The Taycan Turbo can deliver up to 680 PS and has a combined power consumption of 26.0 kWh/100 km, with no CO2 emissions. It can sprint from zero to 100 km/h in 3.2 seconds and has a range of up to 450 kilometers. The top speed of the Taycan Turbo S and Taycan Turbo is 260 km/h.
Joining the two versions is the Taycan 4S—the model range's entry-level variant. Available in the Taycan 4S are two battery sizes. The standard Performance battery can put out as much as 530 PS and a combined power consumption of 24.6 kWh/100 km, with no CO2 emissions. Driving range is estimated at 407 kilometers.
Simultaneously introduced in three continents in September last year, the Taycan is currently being built, with the first batch of vehicles set to arrive this year in markets across the globe. Included among these markets is the Philippines.
For more information, please visit porsche.com.ph, facebook.com/porschecentrephilippines, and instagram.com/porsche_philippines. You may also call +63 917 880 0328 or +027 8 727 0381.