Thanks to services such as M Lhuillier's Quick Car Loan, you can make that car ownership dream a reality without putting yourself in financial jeopardy.
Many new graduates are bound to spend the first few years of their professional journey with a typical commuter's life–early mornings, lining up for tricycles, cramming themselves into buses, hanging onto jeepneys for dear life, or spending a good chunk of money on ride-hailing services. While buying a brand-new car can help alleviate these pains, buying one fresh off the dealership, whether in cash or via financing, is not a sound option for many fresh graduates earning entry-level salaries.
Luckily, purchasing a second-hand car via a loan is a much more viable and realistic option for newly employed workers wanting their own ride while staying financially responsible. But with so many things to consider, it can be an intimidating experience. Below are some practical tips on how you can go from dreamer to driver without breaking the bank.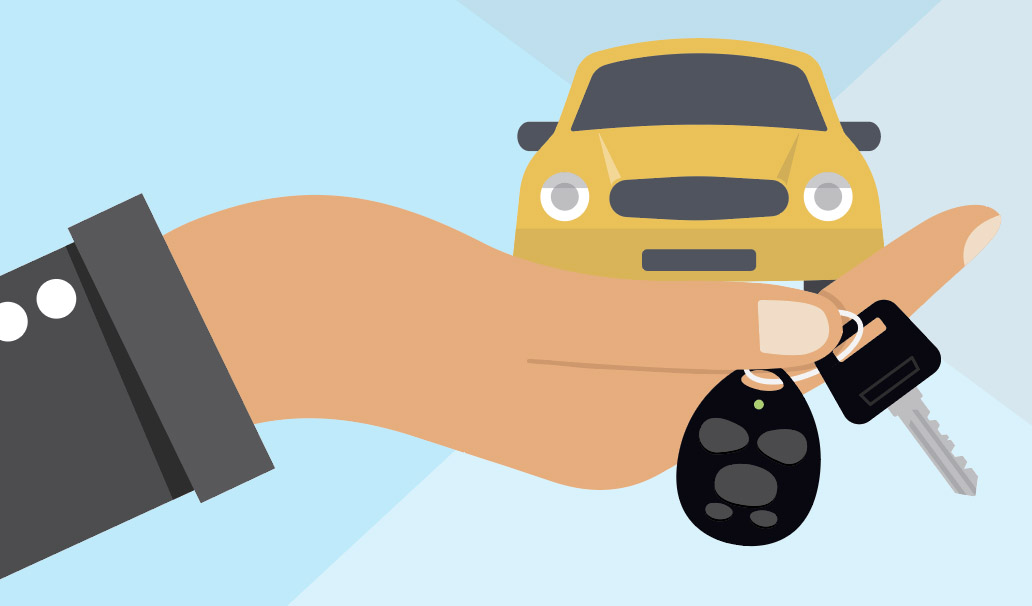 Figure out your budget
The first step to being financially responsible is knowing just how much car you can afford without compromising your overall quality of life too much. After all, you still need to consider rent, groceries, utilities, and other living costs. A good rule of thumb is that you save up to be able to pay at least 30% of the unit's cost out of pocket, with your monthly loan payments not exceeding 30% of your monthly take-home pay. Of course, saving up to pay a larger downpayment would be better so you can minimize your mortgage payments.
Another thing to consider is the running costs of owning a car. You have to factor in other expenses, including fuel, maintenance costs, insurance, and registration fees.
Scour the market for options
Now that you have your budget, it's time to start canvassing for your ride. Do you want a roomy SUV? How about a fuel-efficient sedan? A sporty hatchback? Whatever vehicle you want for your lifestyle, there's bound to be a used unit ready for sale in an online listing somewhere. You may also consider going to a dedicated second-hand dealer.
The good thing about used vehicles is that someone else already took the hit of its depreciating value, meaning they will be much more affordable. While units dated 2010 and older will generally be cheaper, it would be better to get a pre-loved vehicle from 2015 and onwards to ensure it still has many reliable years ahead. Newer cars also tend to be more fuel efficient than older ones, meaning you can save more on your monthly fuel costs.
Additionally, you want to get a used car with as little mileage as possible. The average driving distance lies between 10,000-15,000 kilometers per year. You'd want a car whose major components, such as the engine, suspension, and brakes, have not been abused beyond reason, so make sure to check that odometer.
Inspect the vehicles you have your eyes on
Talk to the vehicle's owner and schedule a visit so that you can inspect the vehicle inside and out, and take it for a test drive to see how it feels on the road. On top of asking the owner about the car's history, you should also consider bringing along a trusted mechanic or an enthusiast friend who can give you an objective review of the car's current condition. Are there repaired dents that indicate a crash? Is the suspension system still good? Have the engine parts been replaced? Has the car been flooded?
Bringing along someone knowledgeable will ensure that you are aware of any issues beforehand that can help you negotiate the unit's price, as well as help you anticipate preventive maintenance expenses in the future. You don't want to end up with a trojan horse that will cost you more in repairs than what you actually paid for it.
Get a loan
Once you have your heart set and your downpayment ready, make your way over to your nearest financial institution to process your loan. M Lhuillier has over 3,000 branches nationwide providing Quick Cash Loan services for various purposes–including buying a used car–ensuring that you can get your vehicle as smoothly as possible. With some of the highest appraisal rates and lowest interest rates in the industry, you'll be sure to get a mortgage arrangement that won't have you living out of your newly-bought car.
M Lhuillier's Quick Car Loan offer is valid for used cars from popular brands such as Honda, Toyota, Mitsubishi, Isuzu, Ford, Suzuki, and Nissan, as long as the year model does not exceed 10 years upon maturity of the loan. You can borrow up to 70% of the car's appraised value and conveniently pay it back over a maximum of 36 months using the ML Wallet app or over the counter at any M Lhuillier branch.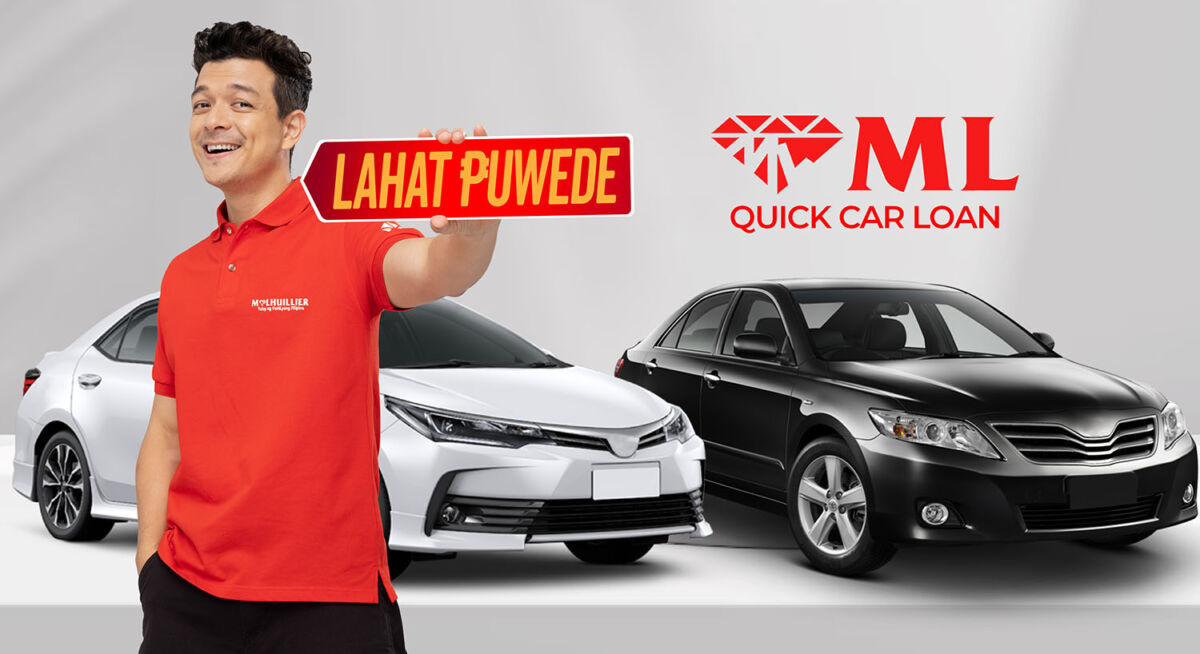 Better yet, you don't have to drown in bureaucracy to apply for an M Lhuillier Quick Car Loan. All it takes is three steps: (1) send your application form and photocopy of the car's OR/CR to your nearest M Lhuillier branch; (2) wait for the approval; and (3) get your cash if approved. This makes the M Lhuillier Quick Car Loan a great hassle-free option for not just new graduates looking to get their first car, but anyone looking to go the economical route of buying a used vehicle.
Be financially responsible
Lastly, it's important to be financially responsible for your new ride. Be sure to pay your monthly dues on time and in full; otherwise, you may have a hard time securing new loans in the future. Worse, you may get your car repossessed.
Being financially responsible also entails setting aside some amount for your car's maintenance. Doing regular oil changes, tire rotations, and other regular maintenance tasks can keep your car running well and prevent major repairs down the road.
In conclusion, buying a car as a new graduate in the Philippines can be an intimidating but highly doable prospect if you know what to expect. With careful planning, you can say goodbye to your commuting woes and cruise to the office or wherever you need to go in style.
Thanks to services such as M Lhuillier's Quick Car Loan, you can make that car ownership dream a reality without putting yourself in financial jeopardy. After all, what use is having a car if all your cash is tied up in hefty monthly payments? With M Lhuillier's Quick Car Loan, you get to enjoy reasonable mortgage rates; high-quality customer service before, during, and after your loan period; and convenient payment options.
What are you waiting for? Visit your nearest M Lhuillier branch and get financing for your dream car now with their tough-to-match appraisal rates and super quick processing and approval times! Better still, M Lhuillier also provides clients with freebies such as GPS installation to make your car ownership even more stress-free.
Owning a car as a new graduate? ₱uwede with M Lhuillier!