In recent months, Filipino motorists have struggled with skyrocketing fuel prices, the likes of which no one has seen before. With no relief in sight, consumers are beginning to consider the merits of electric vehicles (EVs) as a possible solution. But there's a catch. The country still has limited infrastructure to support EVs, leaving many with the question: where to juice up?
So why not have a car that straddles the best of both worlds? Enter the All-New Nissan Kicks e-POWER with its revolutionary 100% electric motor-driven system.
The All-New Nissan Kicks e-POWER is a unique combination of a traditional fuel injection car and an EV. Its e-POWER system delivers an EV-like performance minus the dreaded range anxiety. The vehicle is solely driven by the electric motor at all times, but charging the electric motor is a 1.2-liter gasoline engine that acts as a generator. This makes the Nissan Kicks e-POWER a self-charging electrified vehicle, so you can safely go on those long-distance road trips without fear of power loss.
The unique e-POWER system gives the innovative SUV an unparalleled 22km/L fuel economy1 on combined city and highway driving, or a range of approximately 900km on a single 41L full tank of fuel, dependent on driving conditions.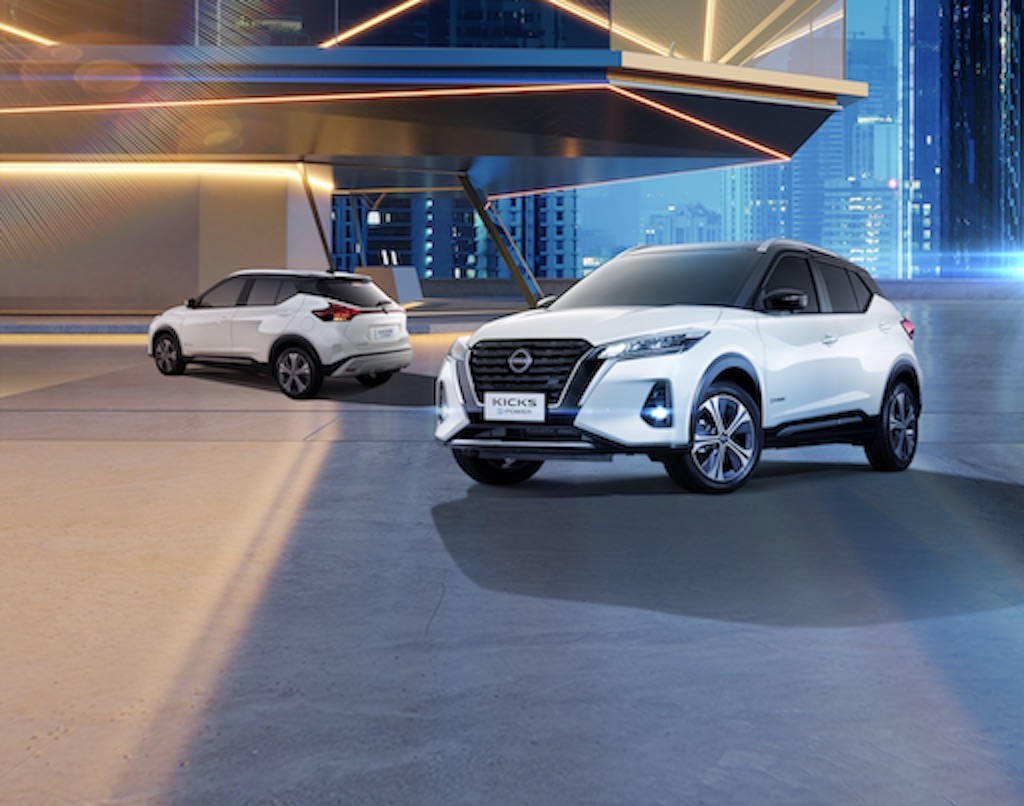 You ask, "what's the trade-off?" Perhaps it's a dull, no-fun-to-drive vehicle that just chugs along? No! With its electric motor, you'll be able to instantly tap into the full 280Nm of torque with just a single step on the pedal.
Of course, the All-New Nissan Kicks e-POWER's hidden sporty side comes from its illustrious heritage. The car's powertrain was developed by Naoki Nakada, the same engineer who developed the legendary Nissan GT-R as well as the world's first mass-market EV, the Nissan LEAF.
In fact, the excitement is built into this unique 100% electric motor-driven vehicle, which delivers powerful, instant torque and smooth acceleration, as well as a convenient and enjoyable drive as you speed up and slow down using the e-Pedal Step of the accelerator pedal.
The All-New Nissan Kicks e-POWER comes at an affordable introductory price that starts at PHP1,209,000. For worry-free ownership, it comes with a standard warranty of 5 years or 150,000 km (whichever comes first) for the vehicle and its e-POWER system, including the battery. Plus, it only requires twice-a-year preventive maintenance services for lower cost of ownership.
Check out the leading-edge All-New Nissan Kicks e-POWER at nissan.ph/kicks to get a quote, find a dealer, or schedule a test drive. 
1Based on UNR 101 testing but actual consumption may vary depending on different driving conditions and habits.