Almost four decades ago, in 1983, the then vibrant local automotive industry took a deep hiatus as political and social instability brought the economy on the verge of a meltdown. Under a new government, the industry reawakened in 1987, with the signing of a new Car Development Program sparking optimism from both car makers and car buyers.
Then, new models with 16-valve engines were snapped up by the hungry market and, soon, carburetor engines were being replaced by more advanced fuel-sipping CPUs that controlled engine management.
We've come a long way from those bygone days.
In the 2018 Gadgets Magazine Mobility issue, we listed the top innovations being introduced in the latest generation of vehicles globally. It is very exciting to note that some of those technologies we listed in 2018 have made their way to the Philippines.
Let's take a closer look at the automotive technologies that Filipino motorists can now enjoy in the vehicles being offered in the local market.
TOYOTA SAFETY SENSE: Humans and machines
For leading mobility company Toyota, safety features are just as essential to the car as any other advanced functional technologies. In addition to the passive safety features which we are already familiar with (impact absorbing structure, seatbelts, and airbags), Toyota Safety Sense (TSS) incorporates active safety features which identify factors that may cause accidents and aid the driver in eliminating these factors. Some of the features available under TSS are: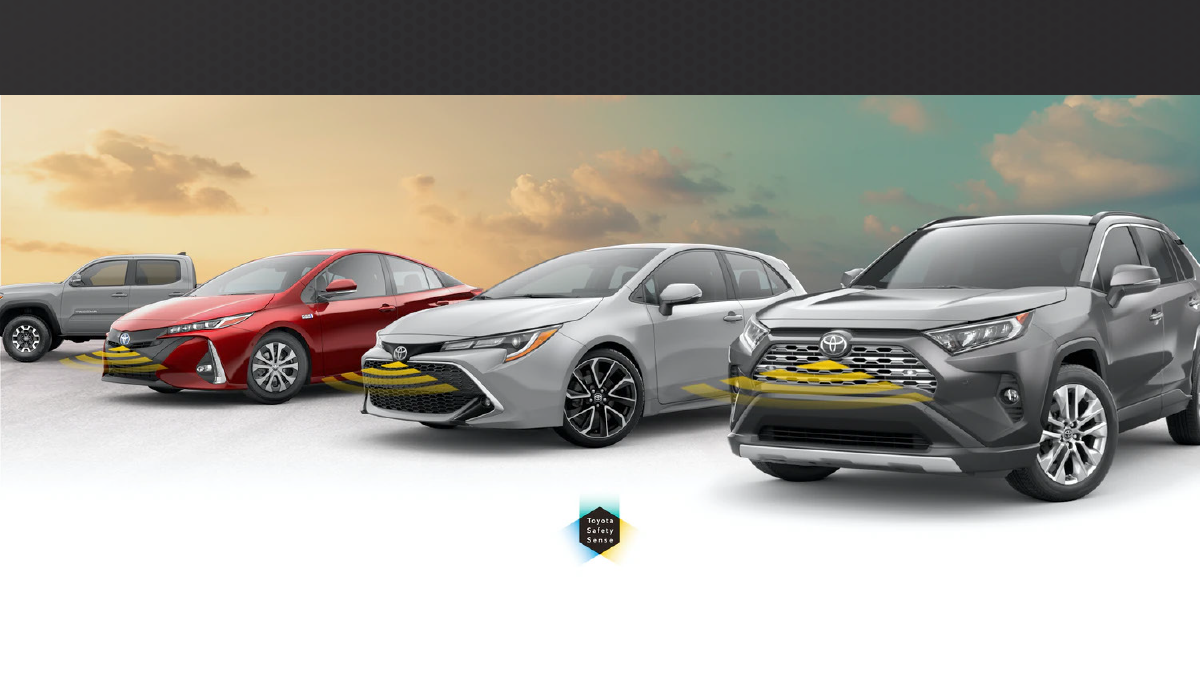 Pre-collision System (PCS) –Upon detection of a possibility of collision using various sensors, the driver will be warned with beeps and visual warnings. When the possibility of a collision is higher and the driver has already applied the brakes, the brake assist system will input additional pressure to the brakes as needed. When an even greater possibility of collision is detected and the driver did not apply brakes, automatic brakes will be activated to prevent the collision.

Adaptive Cruise Control (ACC) – When cruise control is activated, the vehicle runs at a constant preset speed and will adjust within the set cruise speed upon detection of another vehicle in front to maintain appropriate distance.

Lane Departure Alert (LDA) – LDA detects driving lanes and alerts the driver when the vehicle departs from its designated lane. This feature operates at a vehicle speed of more than 50kph, with a road width of approximately 3.0m.

Automatic High Beam (AHB) – When the headlight's high beam setting is in use, the system automatically switches to low beam upon detection of vehicles at a certain distance in front or incoming vehicles on the opposite lane. The system will return to the high beam setting once the vehicle in front is at an appropriate distance or the incoming vehicle has passed.
TSS is featured in the newly introduced Corolla Cross, as well as the popular Hiace Super Grandia Elite, Corolla Altis 1.8 HV, Alphard, and Prius.
FORD TECHNOLOGIES: Safe and smart
Co-Pilot360 is Ford's most advanced suite of standard driver-assist technologies aimed at helping people move safely and confidently— today and tomorrow.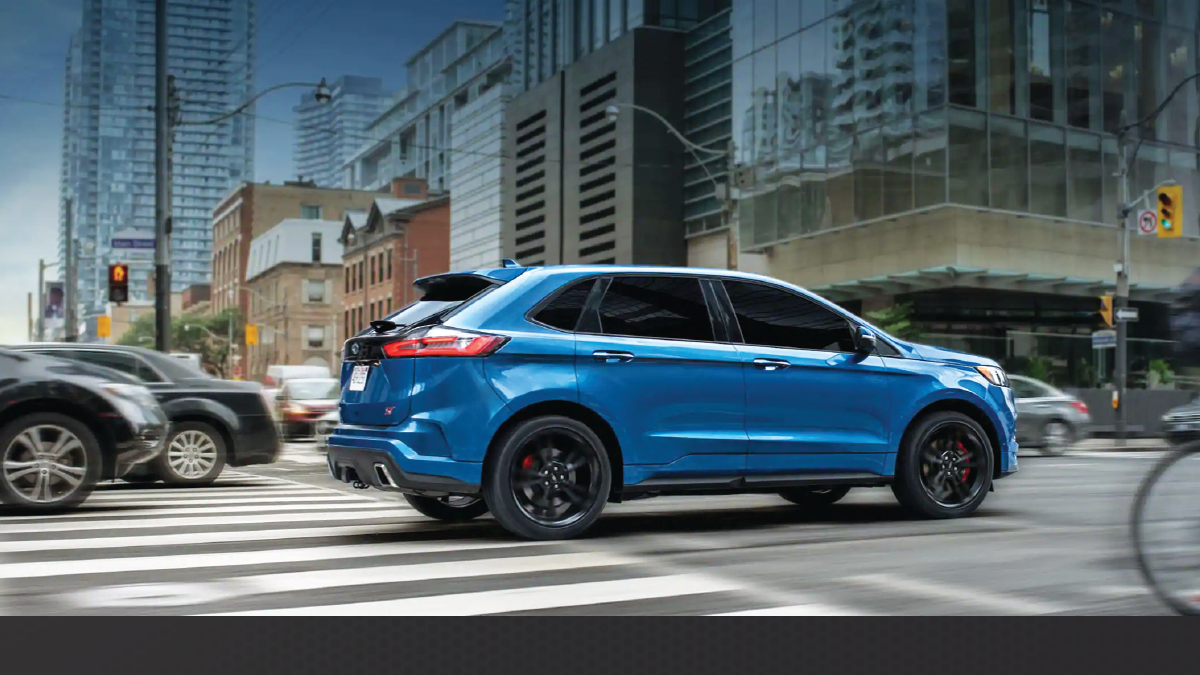 Pre-collision assist with pedestrian detection – The Co-Pilot360 uses automatic emergency braking to help drivers avoid collisions with other vehicles or pedestrians who might accidentally cross the vehicle's path. When a potential collision is detected, a warning flashes and an alert sounds off, and if the driver's response is not sufficient, the system can automatically apply the brakes to minimize a frontal collision.

Blind spot information system, or BLIS, uses radar to identify a vehicle entering the blind spot and alerts the driver with an indicator light in the side-view mirror. Cross-traffic alert warns drivers of traffic behind when backing out of a parking spot or driveway.

Lane keeping system – It alerts the driver through steering wheel vibration when the vehicle drifts close to lane markings. It provides steering torque to steer back toward the center of the lane. Using a forward camera, it monitors the driving pattern and gives out visual and audio warnings when it detects low vigilance level.

The Ford F-150 features the Co-Pilot360 together with Auto-High Beam Headlamps. It is also featured in the all-new Ford Territory Titanium+ variant together with Active Park Assist (parallel and perpendicular parking), 360o View Monitor, Adaptive Cruise Control with Forward Collision Warning, and Autonomous Emergency Braking.

SYNC® 3 is Ford's fully-integrated, voice-activated communications, entertainment, and information system, enabling the driver to stay connected while keeping the eyes on the road and hands on the wheel.

The color touchscreen conveniently displays the most-used features with easy-to-read text and icons, right on the home screen. From a light tap, to swiping and pinching for some features, the screen responds with impressive speed. Most Ford vehicles are equipped with the SYNC® 3.
HYUNDAI: An electric outlook
Hyundai leads in bringing fully-electric and hybrid vehicles to the local market. It introduced the Ioniq hybrid as early as 2018 and the Ioniq Electric a year later. Hyundai offers the Ioniq in the world market as hybrid, plug-in hybrid, and full-electric variants. Ioniq was recently launched as a brand dedicated to battery electric vehicles with the aim of becoming an industry leader in EV by 2025.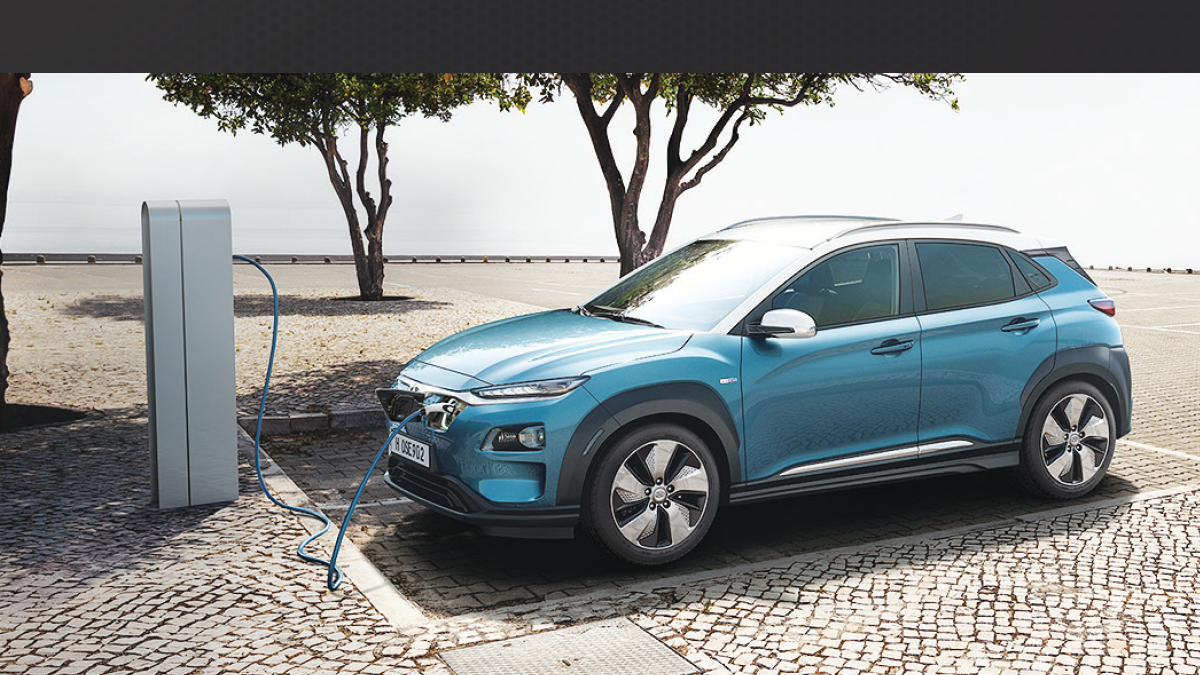 In 2019, the Kona Electric became the first commercially-available, full-electric vehicle in the country. Worldwide, the crossover KONA was recognized as the Best EV by the highly-respected 2019 Wards Auto Competition, the 2019 Edmunds Editor's Choice Awards, the American Council for an Energy-Efficient Economy, and Car and Driver.
In August 13, 2020, three factory-spec Kona Electric vehicles exceeded the 1,000-km range in a single charge during a 3-day test drive in Northeastern Germany; and a new range record was established at 1,026 kilometers.
MERCEDES-BENZ: The future of infotainment
MBUX, for short, is an innovative system that includes a combination of touchscreen, touchpad, and touch-control technology that allow drivers to interact with vehicle systems intuitively, in a distraction-free environment.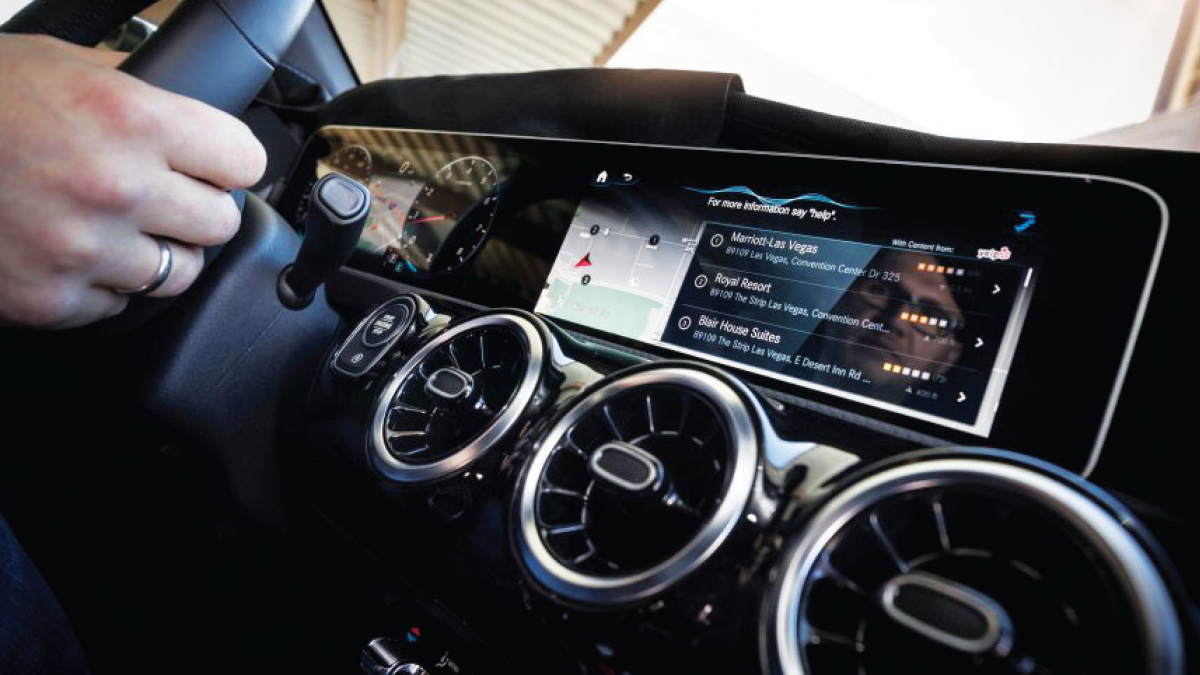 Voice-Powered System – MBUX responds to voice commands similar to Siri or Alexa. "Hey Mercedes" will power on the system. Then simply continue with your request. The voice prompts are pretty intuitive. Like smartphones, the system remembers the user's pattern and becomes even more responsive over time.

Customizable Settings – the display is adjustable by moving, shrinking, or enlarging to one's taste; pretty much like your favorite smart device.

Connectivity Features – it offers smartphone integration with both Apple CarPlay and Android Auto compatibility.
MBUX is available in the Mercedes-Benz A-Class, CLA, GLB, GLC and GLE— currently available in other regions and something to look forward to in the Philippine market.
HONDA SENSING: A collision-free society
Honda puts a high premium on safety through a package of technologies collectively called Honda Sensing, aimed at helping create a collision-free society.
Honda Sensing is an alphabet soup of six driver assistive features: Adaptive Cruise Control (ACC) with Low Speed Follow (LSF), Collision Mitigation Braking System (CMBS), Lane Keep Assist System (LKAS), Road Departure Mitigation (RDM), Forward Collision Warning (FCW), and Lane Departure Warning (LDW). Using a Monocular Camera and a Millimeter Wave Radar, it allows the driver to respond to dangerous driving situations to avoid possible collision or mitigate the severity of the accident that may occur.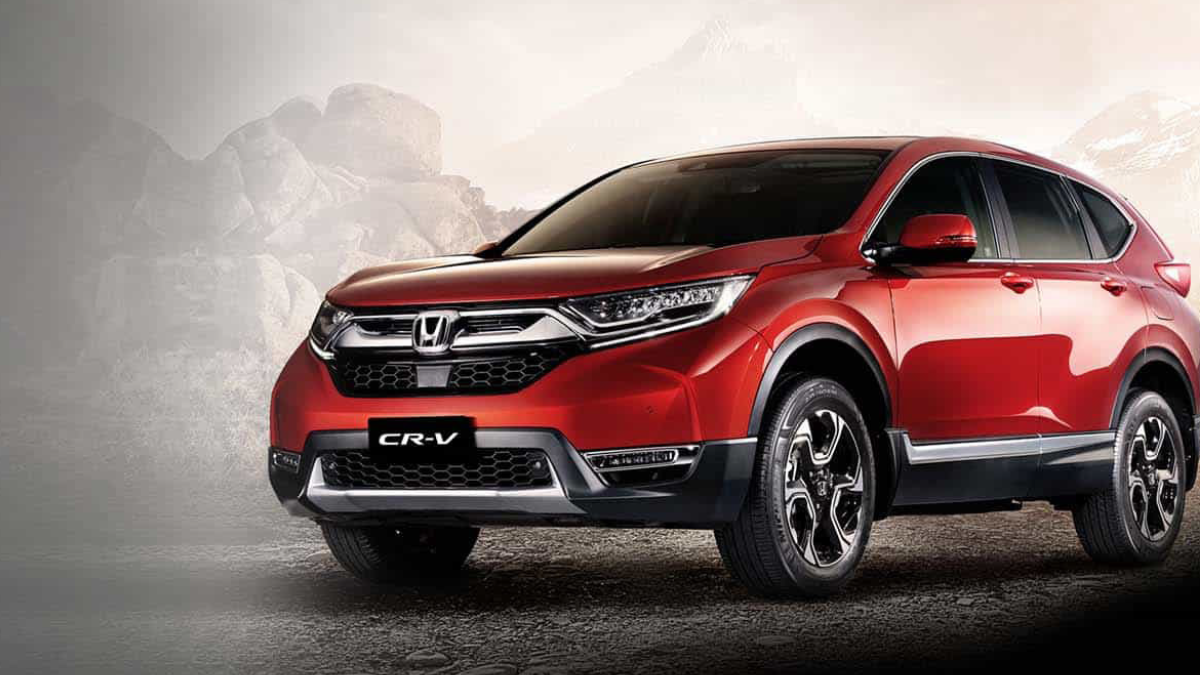 Honda Sensing is currently available in the Honda CR-V 1.6 SX Diesel 9AT and the new Honda Accord 1.5 EL Turbo CVT.
SUZUKI: 4WD technology
Since the development of its first 4WD model in the 70's, Suzuki has been able to refine its 4WD technology through 50 years of experience. The result is the ALLGRIP 4WD that provides even more confidence, satisfaction, and a broader horizon for all users.
Auto Gear Shift (AGS) – AGS is an automated manual transmission with Intelligent Shift Control Actuator that automatically operates the shift and clutch. This results in ease of driving and a direct drive feel, along with low fuel consumption. It differs from AT and CVT in the way it transfers engine power more directly with a short delay when shifting like a normal MT. It is now offered with the Suzuki Dzire GL+.

All Grip Pro – offers high off-road ability with its part-time four-wheel drive system with reduction gear. It meets the driving performance required by professionals to instantly respond and maneuver through difficult terrain.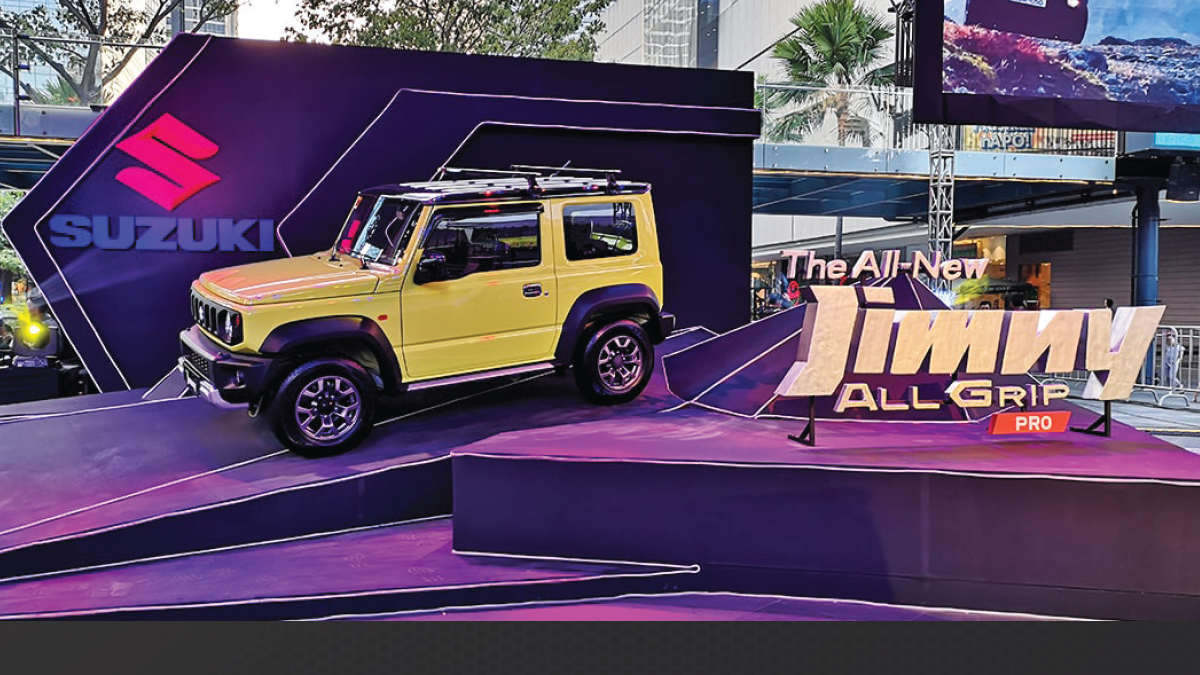 All Grip Pro is featured in the Suzuki Jimny where its full benefit is experienced because of Jimny's rigid ladder frame body construction, rigid axle with 3-link suspension to support strong traction in uneven terrain, and ample approach (37o), ramp breakover (28o) and departure (49o) angles. The part-time 4WD allows switching between 4WD for optimal off-road performance, and 2WD for better fuel economy and enhanced cornering on paved roads. Its 4WD low range transfer gear provides extra torque in the 4L mode for rough terrain.
All Grip Select – comes in four drive modes (Auto, Sport, Snow, and Lock) to choose from depending on the road surface conditions and driving scenarios. The four modes vary by controlling the 4WD system, engine, brake, power steering, and transmission in line with vehicle behavior and driving situation. The system is installed in the popular Suzuki Vitara.
NISSAN: Intelligent mobility
Nissan Intelligent Mobility (NIM) reflects Nissan's vision of creating a safer, smarter, and more sustainable driving experience for everyone. It gives the driver the ability to see more and sense more on the road, for a more intuitive and convenient drive.
It embodies driver assistance technologies such as the Intelligent Around View Monitor which gives drivers a 360-degree bird's eyes view of their surroundings, Moving Object Detection, Blind Spot Warning , Rear Cross Traffic Alert which provides audible and visual warnings for objects in the blind spot or in the rear, Forward Emergency Braking and Forward Collision Warning which sends audible and visual warnings for signs of impending collision and automatically activates the emergency brake if it goes unnoticed.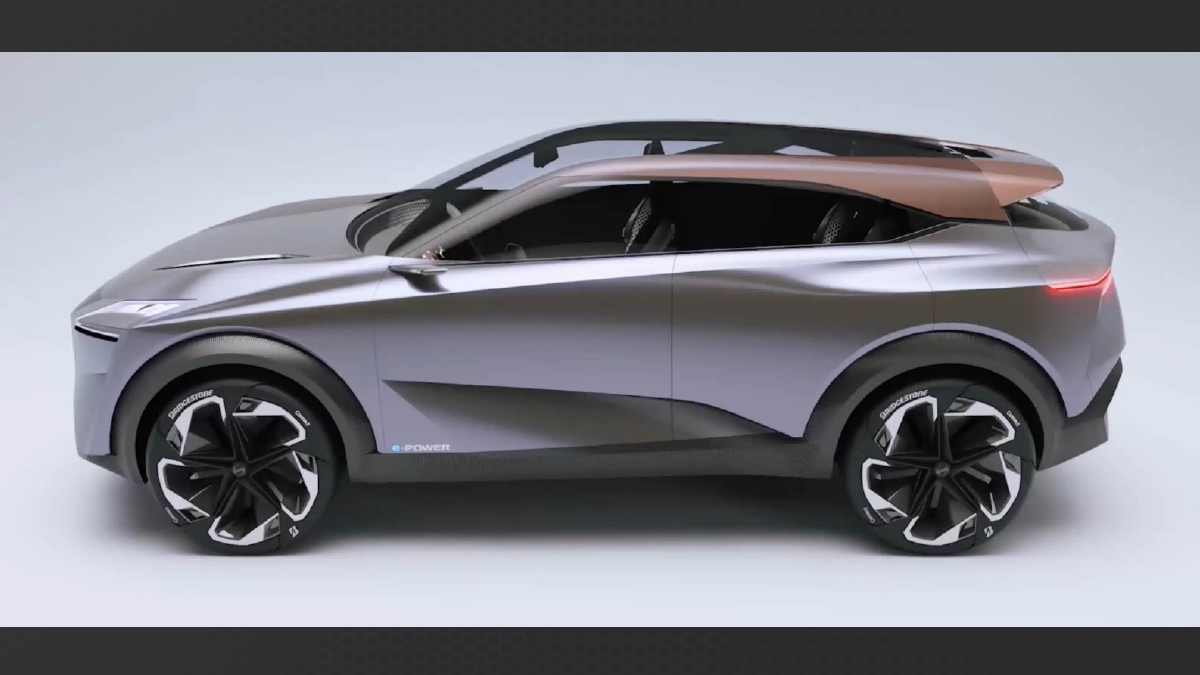 Most of the NIM technologies are already available in the local Nissan vehicle lineup. The Nissan X-Trail carries the most complete line-up of intelligent driving technologies. Nissan Intelligent Mobility features are also present in the Nissan Patrol, Nissan Terra, and Nissan Navara.
Lane Departure Warning which gives out audible and visual warning that activates when the vehicle drifts from its lane is also incorporated in the Nissan Terra, while Hill Start Assist and Hill Descent Control is added in the Nissan Navara for a more confident drive on any terrain. The advanced audio display in the Terra and Navara provides easy access to the NIM features.
The Nissan Leaf, the brand's icon of NIM technology, is coming soon to the Philippine market.
Amidst the sea of driver-assist technologies, the driver has ultimate responsibility for operating the vehicle and safeguarding its passengers. These technologies function under certain driving and road conditions, and should only serve as support to the driver.
Words by Arnel Doria
Also published in GADGETS MAGAZINE September 2020 Issue