More than a decade and a half after the first D-MAX was revealed to the public, Isuzu Philippines Corporation has launched the latest iteration of the iconic diesel workhorse, the D-MAX LS-A.
The D-MAX LS-A is the culmination of almost a century of diesel-powered innovation and excellence. More than just a capable truck, the new pickup includes features that address the wants and needs of a market that mixes work and play.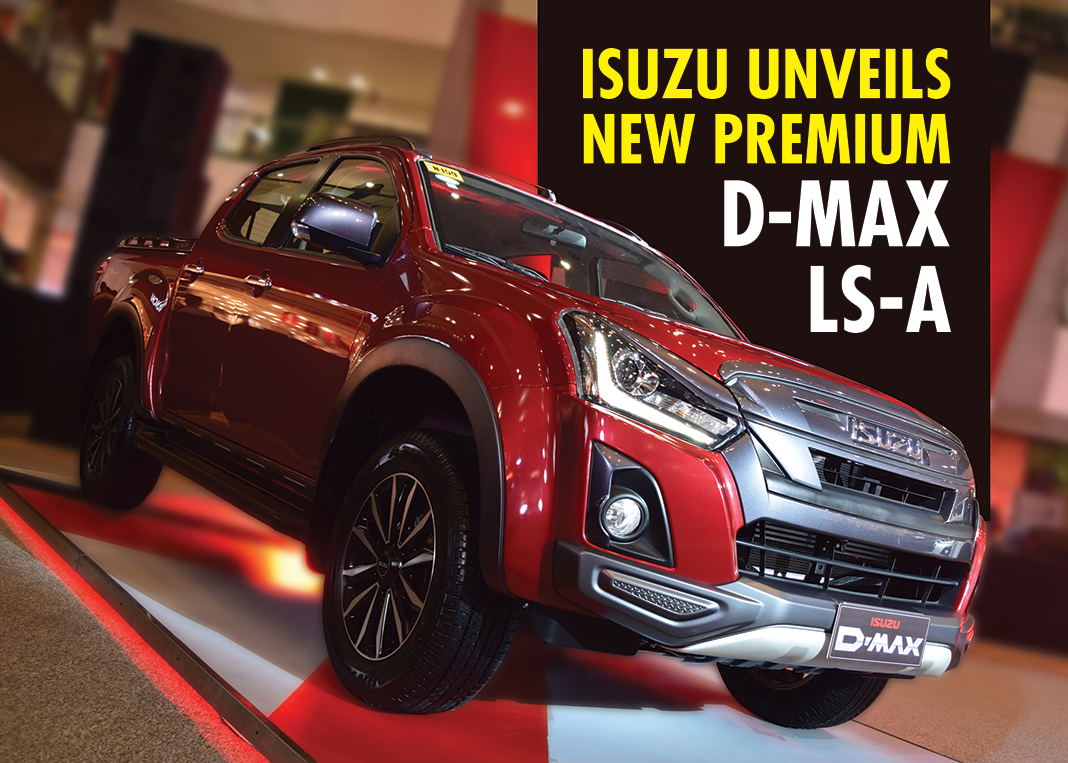 The powerplant of the LS-A is a powerful and fuel-efficient 4JJ1-TCX 3.0-liter 4-Cylinder in-line Blue Power Diesel engine with VGS turbo intercooler. This engine is capable of producing an impressive 177 PS of power, and 380 Nm of torque. While the brand is initially launching the 4×4 variant, Isuzu Philippines noted that 4 x2 offerings will also be present soon, with all versions having either a 6-speed automatic, or 6-speed manual transmission option.
Boasting modern styling cues, the D-MAX LS-A features a dark gray front grille and bumper, a wide step board and rocker panel, and a cargo extender. For even more carrying capacity, roof rails also come standard on this model.
IPC President Hajime Koso describes the reason for being of the D-MAX LS-A "Introduced in 2003, the Isuzu D-MAX pick-up has sold more than 46,000 units so far and continues to be one of the country's most popular pick-up models for its durability, fuel efficiency, and overall value for money. The new Isuzu D-MAX LS-A joins the ranks of premium pick-ups with its stylish yet functional design and competitive pricing without compromising the D-MAX's core value of being 'Tough Enough for Anything'.
In his special message at the launch, Isuzu Motors Limited Executive Officer Hirokazu Okubo traces Isuzu's experience with the pickup design to nearly a century back. "The first vehicle Isuzu produced in the market in 1922 was a pick-up truck, taking note of our expertise on the product and most especially on diesel engine technology."
He added, "Worldwide, the Isuzu D-MAX is trusted in countries like Thailand, Australia, and the United Kingdom, certainly because of its design and functionality that have gone through rigorous testing and development. The new Isuzu D-MAX LS-A variant will be a great addition to the very competitive local pick-up truck market."
Available in cosmic black, sapphire blue, titanium silver, red spinel, and splash white, pricing is expected to be announced by IPC soon.