Autostrada Motore, the official distributor of Ferrari in the Philippines, officially launched the Ferrari 488 GTB to local media yesterday, December 10, 2015, at ceremonies held at the Autostrada Motore showroom, in Taguig. Graced by Ferrari Far East Hub managing director Dieter Knechtel and other regional executives, the Ferrari 488 GTB's reveal was its first appearance in Manila following its much talked about international premier at the 85th Geneva International Motor Show last March.
"It is an honour to be part of this milestone event. Ferrari has once again raised the benchmark for ultra-luxury sports cars and continues to pave the way for the future of automotive engineering," said Wellington Soong, Autostrada Motore's chair and president.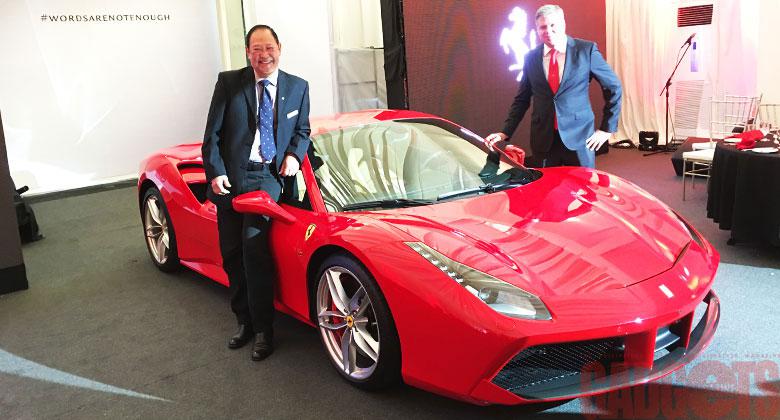 In case you were wondering, the 488 in the car's nameplate indicate the engine's unitary displacement while the GTB stands for Gran Turismo Berlinetta. This is a reference to its deep roots in Ferrari history, as it comes forty years after the launch of the first-ever mid-rear-engined V8 Berlinetta – the 308.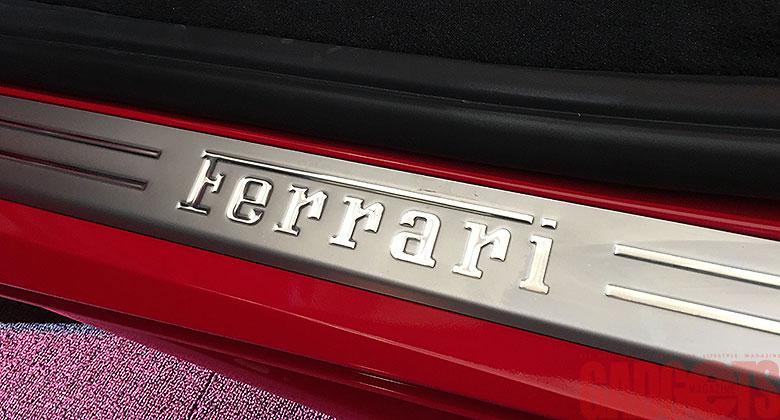 The Ferrari 488 GTB was designed by the Ferrari Style Center. While its forms are completely new, it retains the clean, pure lines that are typical of Ferrari's legendary styling. To those in the know, certain design elements obviously nods to the past, especially to the 308 GTB-inspired styling of its flanks. Its fluid rounded shape and muscular build is both powerful and sexy.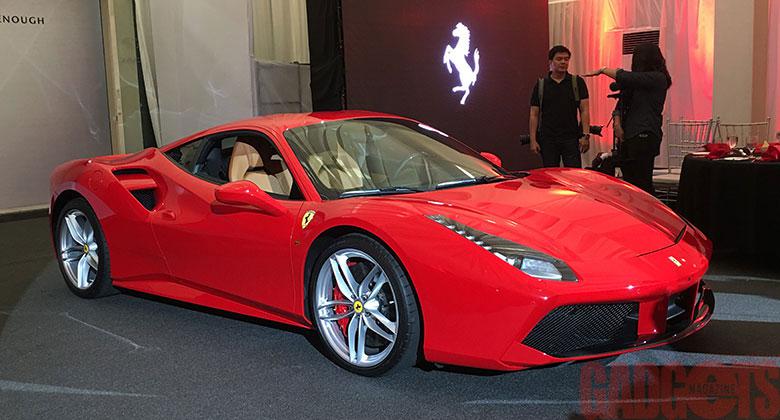 The Ferrari 488 GTB is powered by a rear placed 3.9-liter twin-charged V8 engine that produces a whopping 669Ps @8000RPM and maximum torque of 760Nm at 3000RPM on 7th gear. It is said to go from zero to one hundred KPH in three seconds, and tops the speedometer at 205 mph. The powerful engine is paired with a seven-gear f1 dual-clutch transmission featuring Variable Boost Management that optimally distributes torque. The 488 GTB promises track-level performance for daily drives.
The Ferrari 488 GTB makes its debut in a new Rosso Corsa Met livery with black and red technical fabric cabin trim.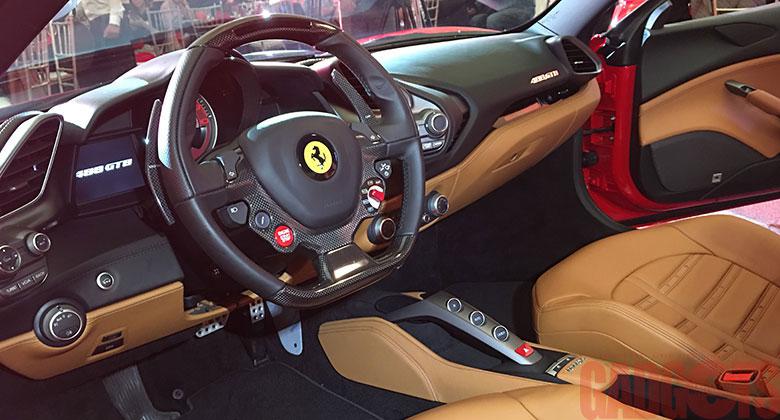 Wondering how much a Ferrari 488 GTB goes for? Visit the Autostrada Motore showroom, located at 32nd & 4th Street, Crescent Park West, Bonifacio Global City, Taguig and find out for yourself.
Technical specification
ENGINE
Type
V8 – 90° turbo – dry sump
Total displacement
3902 cc (238,1 cu in)
Bore and stroke
86.5 x 83 mm (3.4 x 3.3 in)
Maximum power *
492 kW (670 CV) at 8000 rpm
Maximum torque *
760 Nm at 3000 rpm in VII gear
Specific output
172 cv/l (2.07 kW/cu in)
Compression ratio
9.4:1
DIMENSIONS AND WEIGHT
Length
4568 mm (179.8 in)
Width
1952 mm (76.9 in)
Height
1213 mm (47.8 in)
Wheelbase
2650 mm (104.3 in)
Front track
1679 mm (66.1 in)
Rear track
1647 mm (64.8 in)
Kerb weight**
1475 kg (3252 lb)
Dry weight**
1370 kg (3020 lb)
Weight distribution
41.5% front – 58.5% rear
Boot capacity
230 liters (8.12 cu.ft)
Fuel tank capacity
78 liters (22.7 US Gallon)
TIRES
Front
245/35 ZR20 J9.0
Rear
305/30 ZR 20 J11.0
BRAKES
Front
15.7 x 8.8 x 1.4 in
Rear
14.2 x 9.2 x 1.3 in
TRAMISSION AND GEARBOX
7-speed F1 dual-clutch transmission
ELECTRONICS CONTROL
E-Diff3, F1-Trac, High Performance ABS with Ferrari Pre-Fill, FrS SCM-E, SSC
PERFORMANCE
Maximum speed
> 330 km/h (205 mph)
0 – 100 km/h (0 – 62 mph)
3.0 s
0 – 200 km/h (0 – 124 mph)
8.3 s
0 – 400 m (0 – 437 yd)
10.45 s
0 – 1000 m (0 – 1093 yd)
18.7 s
Dry weight/power ratio
2.04 kg/cv (6.13 lb/kW)
Fiorano lap time
1'23"00
CONSUMPTION ***
11.4 l/100 km
C02 EMISSIONS***
260 g/km
* with 98 octane fuel
**With optional equipment
*** Combined cycle with HELE system (ECE+EUDC)