Filipino engineers from the Technological Institute of the Philippines (T.I.P.) aim to break into the electronic parcel locker market with the DALA Smart Lockbox, a new system designed to optimize and economize last mile logistics for the e-commerce industry.
The project was developed in partnership with the Department of Science and Technology (DOST) upon endorsement of its Philippine Council for Industry, Energy and Emerging Technology Research and Development (PCIEERD).
DALA Smart Lockbox offers an alternative drop-off and collection point for retailers and customers to facilitate safe, secure and seamless delivery of items purchased online. It comes with storage units of different sizes powered by a software program accessible for its users.
A team of engineers and faculty researchers from the T.I.P. Manila Computer Engineering and Electrical Engineering departments collaborated on the project under the leadership of assistant professor Engr. Jennalyn Mindoro.
Mindoro conceived of a Philippine-made smart parcel locker during her Tech101 training in 2018 at the UPSCALE Innovation Hub in University of the Philippines-Diliman. Project development began in 2021 after securing funding from DOST. It took about one and a half years to complete.
DOST earmarked roughly PHP5-million to bankroll the project under its Collaborative Research and Development to Leverage Philippine Economy (CRADLE) program. Electrical equipment company ITRACK Solutions, Inc. was later on attached as an industry partner. 
At the soft launch ceremony for the DALA Smart Lockbox held in T.I.P. Manila last May 31, 2023, DOST Undersecretary for Research and Development Dr. Leah J. Buendia said they found merit in its intention to solve logistical problems for online shopping stakeholders.
"With the booming e-commerce sector in the country, introducing a system that can adapt and customize with the Philippines' payment ecosystem looks like a promising and strategic business model," Buendia said in her keynote speech.
With the help of partners in the private sector, the DOST is banking on the potential of parcel lockers to reach mainstream use in the country through the DALA Smart Lockbox, especially for people who are often on-the-go or are cautious about giving away their personal information.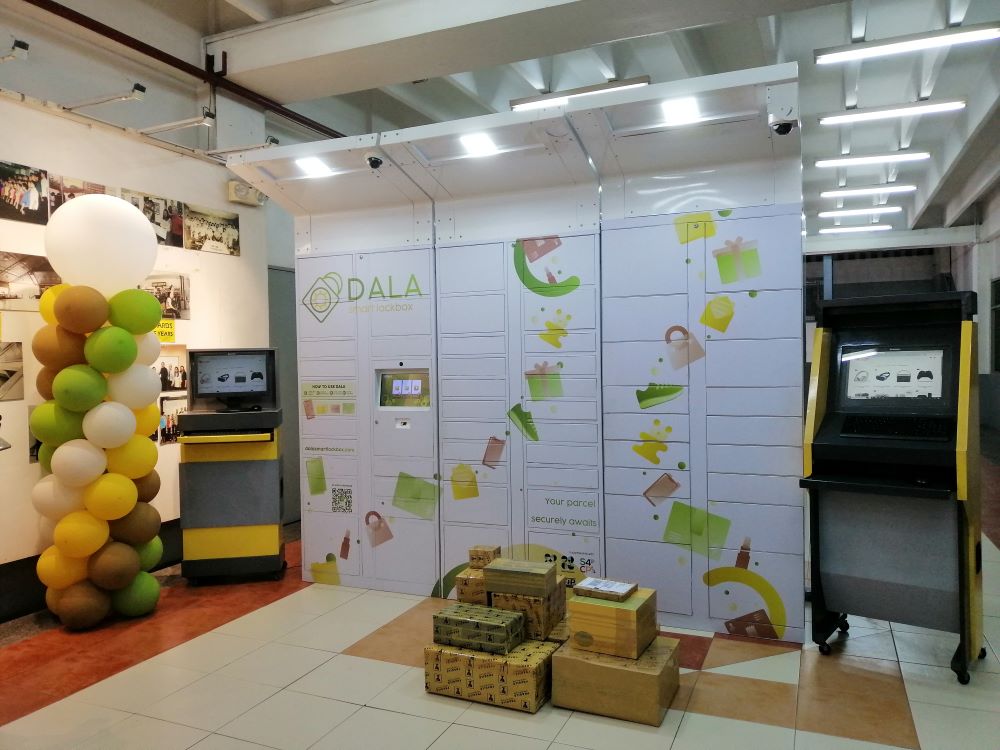 The DALA technology adds an element of efficiency and can also be used to protect important documents from unfortunate events and situations, according to DOST-PCIEERD executive director Dr. Enrico Paringit.
"The time lost in getting all these parcels somewhere by going through treacherous traffic is quality time lost for our family. Although lockers are not common to our country, we believe that this (technology) is coming in at a good time," Paringit noted.
"As we start integrating and implementing this innovation in the real world, we have high hopes and expectations that DALA will be at the forefront of every individual's online shopping experience," the DOST-PCIEERD chief said.
T.I.P. Manila Vice President for Academic Affairs Dr. Rosalinda Valdepeñas was impressed by the functionality of the DALA Smart Lockbox system, as it streamlines the way we send and receive our parcels. She thanked DOST for always being a reliable partner in this R&D venture.
"The DALA project stands as a testament to our unwavering commitment to harnessing the potential of science and technology for the betterment of society," added Dr. Marianne Yumul, Dean of the College of Engineering and Architecture at T.I.P. Manila.
After its successful soft launch, Mindoro said they are now preparing the smart lockbox system for field testing by connecting the DALA application programming interface (API) to an e-commerce platform. They will then enter into a licensing agreement with their industry partner.
Discussions are also ongoing with a Philippine-based digital logistics service innovation company regarding API integration. Once completed, the team shall begin the installation of the DALA Smart Lockbox system in public spaces such as malls, among other strategic locations.
The DALA Smart Lockbox project was delivered with the guidance of the Technopreneurship and Collaborative Applied Research (TechnoCoRe) thrust of T.I.P., which fosters stronger industry-academe partnerships in response to real-world challenges.
For inquiries about T.I.P.'s applied research services, email [email protected]. You may also visit the official TechnoCoRe website. For more information on T.I.P., log on to tip.edu.ph or follow its social media accounts through @TIP1962official on Facebook, Twitter, and Instagram.