Mitsubishi Motors Philippines Corporation (MMPC) hosted the Technical Education and Skills Development Authority's (TESDA) 2021 Philippine National Skills Competition (PNSC). The annual nationwide activity is designed not just to acknowledge individual technical excellence but also to cultivate transformative learning and international exposure among the youth and skilled professionals.
The Renault-Nissan-Mitsubishi Training Center, inside MMPC's Main Office and Plant in Laguna, served as the venue for the in-person event last December 13 to 16, 2021. The Japanese automotive brand also provided some mechanical tools and 10 test units including Plug-In Hybrid Electric Vehicles (PHEV). This was one of three competition formats employed by TESDA this month in response to the ongoing pandemic.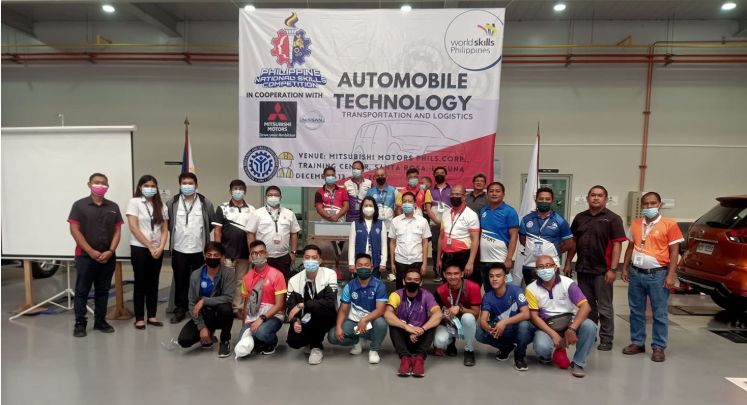 After being postponed in the last 2 years, technical vocational trainees who emerged victorious in their respective regional legs finally got the chance to showcase their talents and grit. TESDA's panel of experts and I.T. coordinators prepared a "Test Project" wherein they will be judged in various skills areas.
"MMPC is honored to be a part of the 2021 PNSC. We are glad that we were able to share our world-class facility and equipment to further hone and put in display incredible, young talent. This is actually not the first time we have worked jointly with TESDA, in fact a lot of our line workers are graduates of an Apprentice Program that we have established with them which dates back to 2013. So we are looking forward to even more partnership breakthroughs geared towards the betterment of the lives of Filipinos", said Takeshi Hara, CEO and president of MMPC. "To all the participants, on behalf of MMPC, congratulations for making it through! And to the top performers, know that we will be in support as you go on to compete internationally."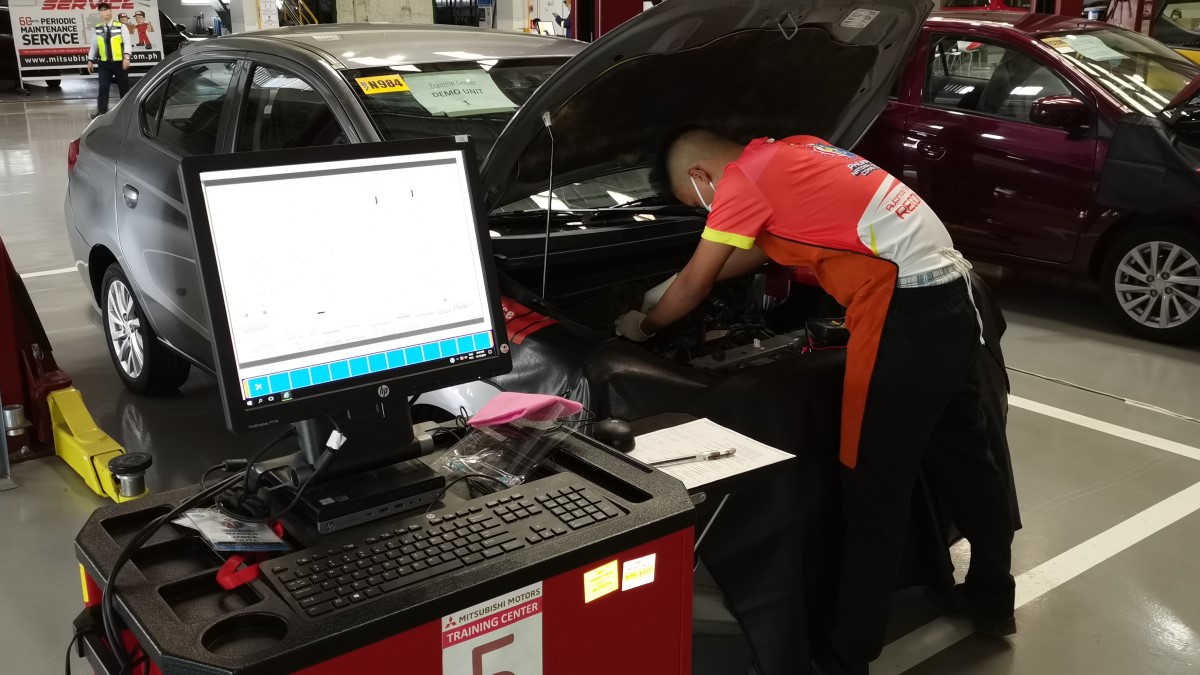 The 4-day challenge concluded with a simple ceremony which was graced by TESDA's National Skills Competition manager Exuperio "Perry" Jacinto, Laguna provincial director Czarina Dacuma, and MMPC vice president for human resources Marcelo Cenir. Assessments were tallied against predetermined industry benchmarks in a scale of 0 to 3. The following were declared as the winners of the Automobile Technologies Transportation and Logistics leg:
| | | | |
| --- | --- | --- | --- |
| Names | Awards | Region | Expert/ Coach |
| Aldrin V. Ulep | Gold | 02 | Joel Dominador C. Canapi |
| Mark Luis C. Angel | Silver | 01 | Jayvie D. Madayag |
| Warren James Olita | Bronze | 08 | Joever G. Amaro |
"To all coaches, experts and competitors, congratulations to all of you! Especially to our competitors, I would like to extend my gratitude that you took the courage to participate and demonstrate your unique skills. And more importantly, because you are here today to show your desire to get some experience when it comes to automobiles and aspirations to eventually work for this industry," said Dacuma as she addressed the audience during her closing remarks.
"I hope you were also able to develop camaraderie among one another. In the spirit of newfound friendships, my wish is for you to share with others all the new learnings you have gained from the latest technologies provided to you by Mitsubishi in the past days. Because it is through that can we help our country grow and progress in the right direction."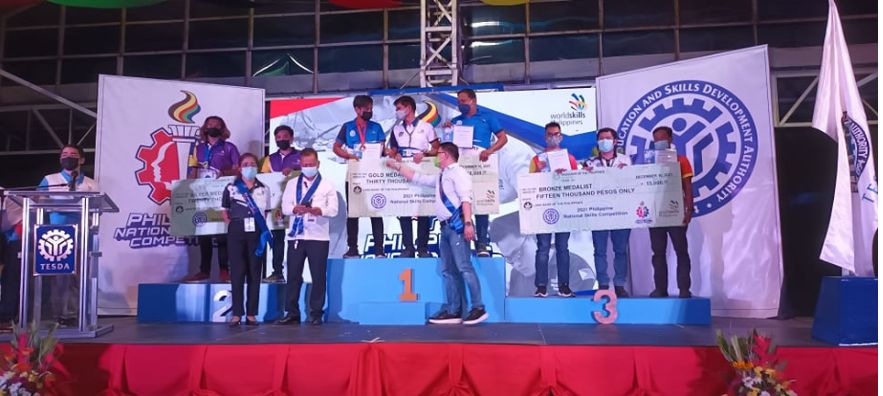 The official awarding took place at the TESDA Complex in Taguig City on December 17, 2021. Aldrin Ulep, the champion, will undergo further training in preparation for the 46th World Skills Competition in Shanghai, China which will happen from October 12 to 17, 2022. Over 60 member countries with their official representatives shall vie for the prestigious international recognition.