The government recently relaxed community quarantine guidelines to gradually reopen the economy. Thousands of workers are finally allowed to go to their offices, provided they follow strict health and safety protocols
Although public transport will be operational, limitations have been imposed to ensure physical distancing among passengers. For instance, in the National Capital Region (NCR), the resumption of public transport systems will be done in two phases, says the Department of Transportation (DoTR).
For Phase 1, covering June 1 to 21, augmented trains and buses, taxis, transport network vehicles (TNVs), shuttle services, point-to-point buses, bicycles, and tricycles can operate but with limited passenger capacity. Provincial buses are not allowed to enter Metro Manila.
For Phase 2, covering June 22 to 30, public utility buses, modern public utility vehicles (PUVs), and UV Express will be permitted to operate with limited passenger capacity, along with the initial set of transport modes allowed to run during Phase 1.
Since all transport modes remain limited, it may take longer for the commuting public to get to their destinations, as the mass transportation systems take safety precautions to keep Filipinos safe from COVID-19.
For Honda Philippines Inc., the country's top motorcycle manufacturer, this situation reinforces the need for motorcycles as a convenient and safe mode of solo transportation, helping riders get to their destinations faster and safer.
With the anticipated increase in solo riders on the road, it is essential that road safety be observed at all times.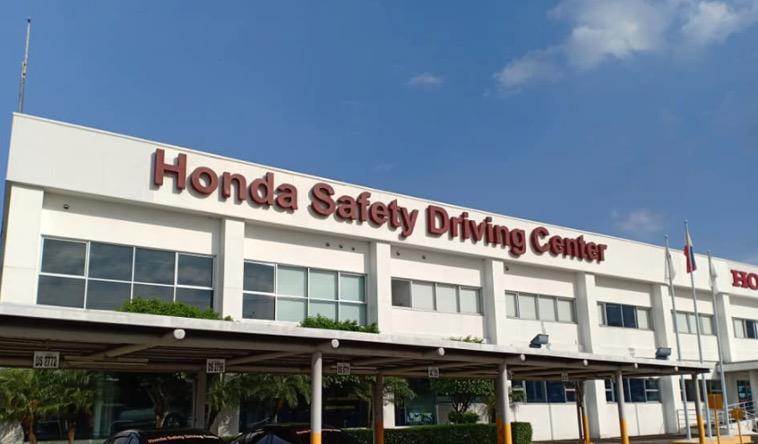 Here are some tips from the road safety experts from the Honda Safety Driving Center on how to stay safe on the road while observing physical distancing:
Check your motorcycle
You will most probably need to use your motorcycle more often now, because of limited mass transport. However, the quarantine probably left your motorcycle collecting dust over the past few months, so a thorough motorcycle check is important before hitting the road.
Remember this acronym: G.O.T. T.O. B.E. S.A.F.E.
General appearance. Make sure your bike looks good and is in a rideable condition.
Oil. Ensure that the engine oil is between the maximum and minimum levels using the engine dipstick.
Tires. Check for any cracks, bulges, or signs of wear in the treads (Low tire pressure or any defects could cause a blowout).
Tension of chain. Check the chain if it's well lubricated. Chain tension must be following your motorcycle model.
Operation of controls. Check throttle play, and must maintain snapback operations. Check clutch lever for free play.
Brakes. Check operation and cable conditions. Test both front and rear brakes to ensure these are working properly.
Engine. Make a visual check on your engine to see any leakages or loose fittings.
Side Mirror. Make sure that the side mirror is free from scratches and must be clean and clear.
Alignment of steering. Check smoothness of play and make sure the handlebar is securely bolted.
Fuel. Make sure the gasoline cap is securely closed and not leaking.
Electrical / Lights. Ensure all electrical-based switches and devices, like the horn and lights, are properly functioning.
Wear proper protective gear
All riders are required to wear a helmet and a mask when riding a motorcycle. Complete safety gear with gloves, leather jacket with an elbow and back support, and knee pads are also perfect for riding safety.
Follow traffic rules and guidelines
Aside from traffic rules, riders must also follow and be aware of the additional guidelines set by the authorities. It is also important to bring the necessary documents, such as your license, working certificates, valid IDs, and others, since authorities may require you to show them at checkpoints.
New riders need to take note of road rules to avoid any rookie mistakes. For instance, newbies should remember to check both sides and use turn signals before changing lanes, only use the horn to communicate with other riders, and be alert at all times.
By providing a safe mode of mobility, Honda Philippines joins the country's fight against COVID-19 as it promotes safety protocols, such as physical distancing, through its motorcycles.
Through the Honda Safety Driving Center, Honda Philippines has been true to its "ONE DREAM" campaign that aims to fulfill people's dreams while experiencing the joy of mobility.
Explore Honda's wide array of motorcycles and on-going promos by visiting www.hondaph.com and follow its social media pages on Facebook, and Instagram.