Yamaha Motor Philippines Inc. recently introduced the new MIO Aerox and new MIO Aerox S, maintaining its supersport impression but now powered by Y-Connect.
The #1 Sports AT comes with the newest motorcycle technology
Known to be the fastest AT, the new MIO Aerox combines sports style dynamics derived from the iconic "X" motif and advancement of functionality, allowing you to ride with a refined super sport impression. This was engineered to perform at its top speed with optimized aerodynamics providing unequaled power complemented by sharp design. Now powered by Y-Connect, this application is a brand exclusive that links your smartphone directly to your new MIO Aerox and new MIO Aerox S. The app features enable you to track your fuel consumption, stay updated with important data, get maintenance recommendations, be notified of any malfunctions, access to your recent parking location, and more.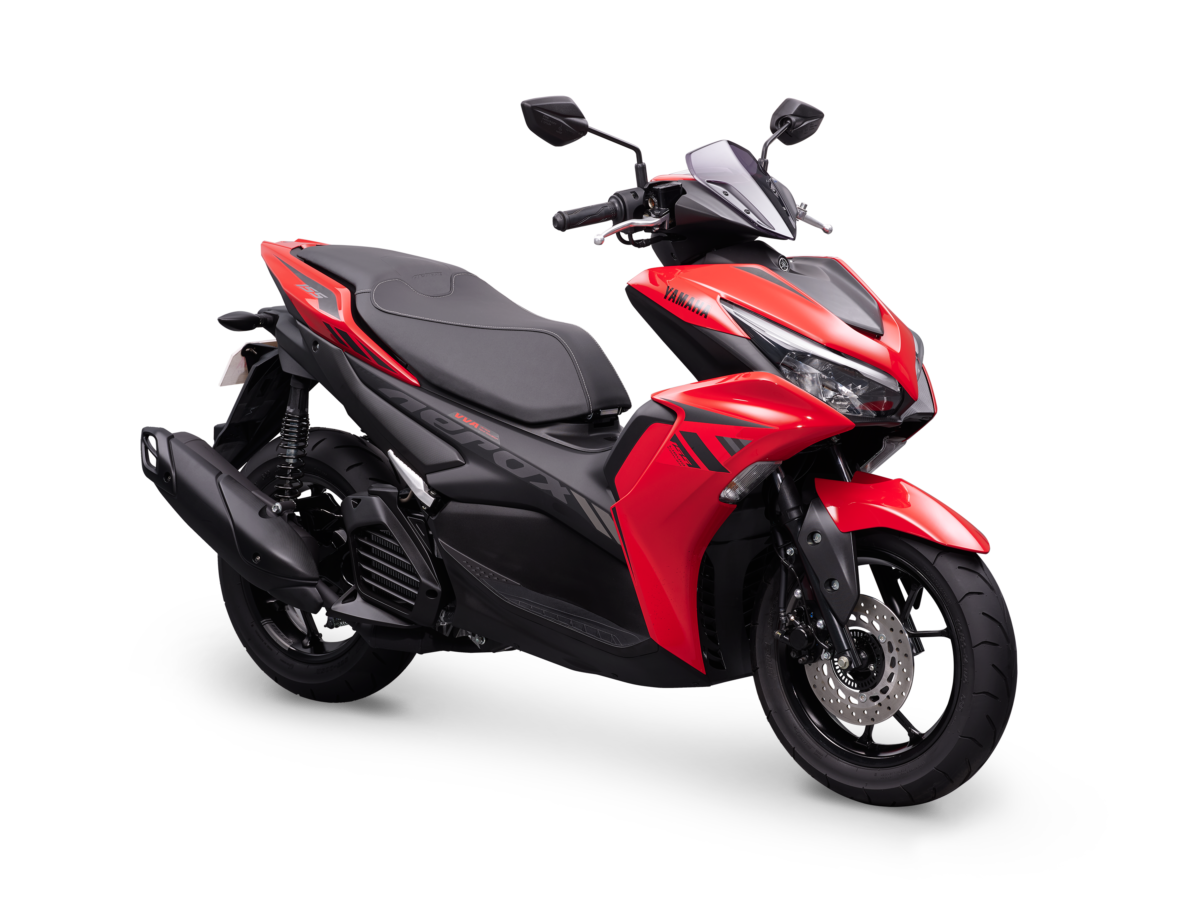 Redesigned features and top tier functions
The new MIO Aerox is equipped with the advanced liquid-cooled, 4-stroke SOHC, 155cc, single-cylinder, 4-valve, fuel-injected engine with CVT and VVA. Its engine has been upgraded, using a new cylinder head and a compact combustion chamber to achieve a higher compression ratio. The intake valve is wider, ensuring strong intake efficiency. For superb handling characteristics, changes in dimension were applied to make you feel the finest comfort with a sleeker design. The engine mounting angle and suspension link length were fine-tuned and optimized while the trail was made longer to bring excellent straight-line stability.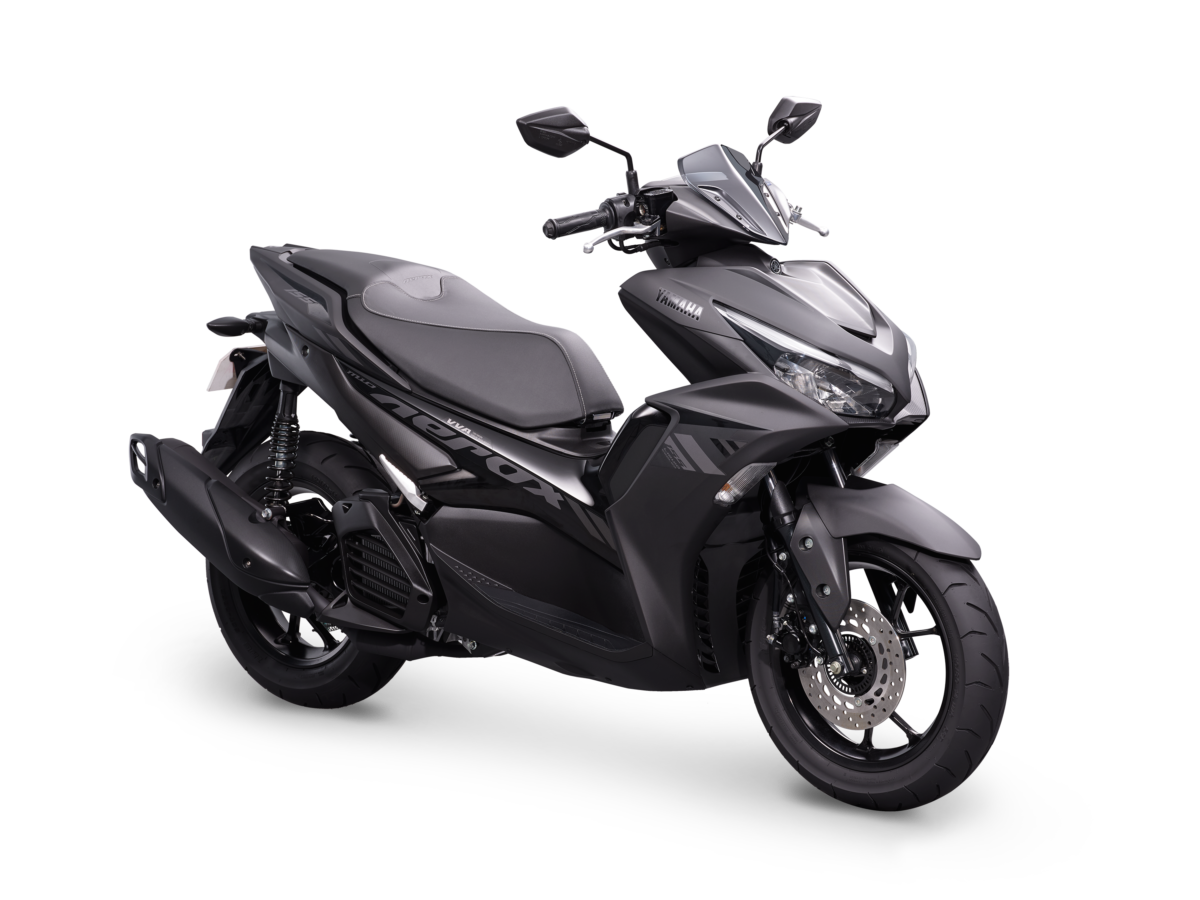 The LED headlight and position lights were improved for better light projection while also amplifying the aggressive styling inspired by its supersport concept. At the same time, the leading-edge tail light has an intensified design, with 12 compact and densely situated LEDs giving off a three-dimensional appearance.
Ride at ease with the digital instrument panel adjusted for your reading convenience. It also displays notifications from your phone because of Y-Connect and RPM bars on both sides to add more sporty style. While the switch on the handlebars lets you view the fuel gauge, voltmeter, oil trip meter and others. The Smart Motor Generator (SMG) System doubles as a starter motor. This eliminates the need for a separate conventional starter, bringing quiet engine starts and re-starts, and has a lighter and more compact design.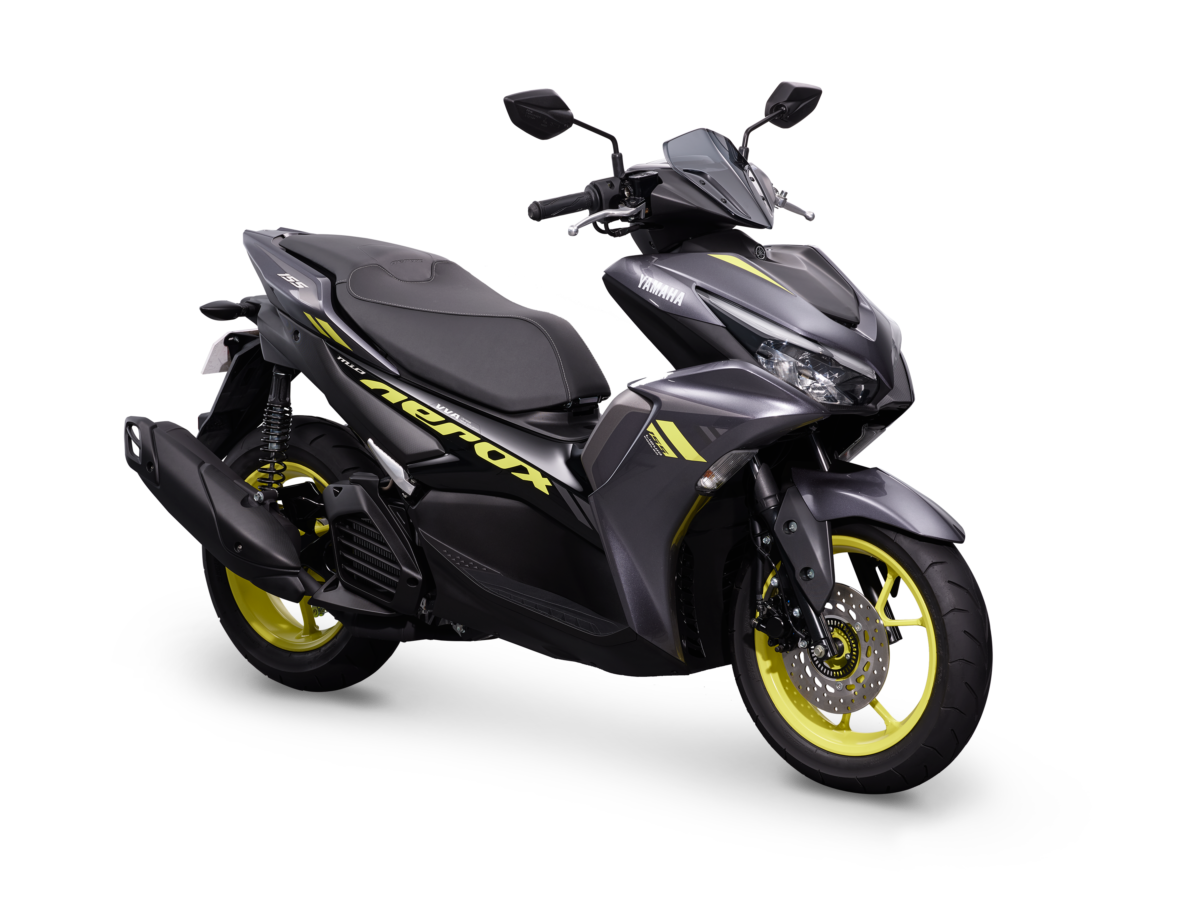 Riding convenience and striking style on the road
Bearing in mind the comfort of the rider and passenger, the redefined seat design results from a keen selection of the materials used and manufacturing methods. The footboards were designed to make the rider comfortable when in a forward-leaning riding position. This new characteristic lets you relish the feel of motorcycle riding while implementing the overall sporty look combined with the super-wide tubeless tires that measure 110/80-14 (front tire) and 140/70-14 (rear tire).
The increased 5.5L capacity of the fuel tank complements the fuel-efficient engine for proficient riding. The under-seat storage offers 24.5 liters of capacity, allowing one XL size full-face helmet to fit along with your other belongings. You can charge your digital devices with the electric power socket located on the left-hand pocket.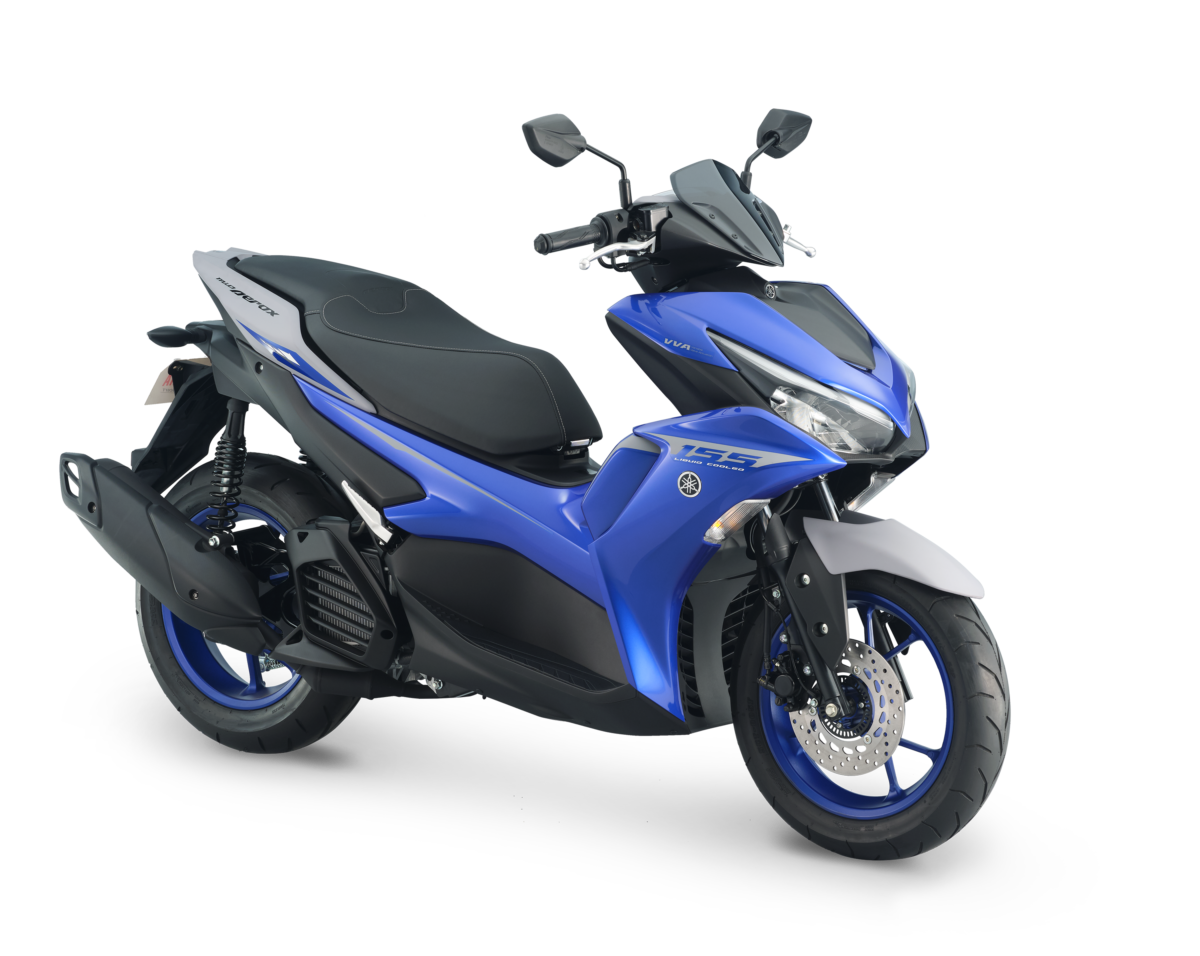 The fusion of inventive connectivity and unmatched speed
All these advancements in design and technology provide improved power, reliability, smooth acceleration, and bring more competence to your ride. The new MIO Aerox comes in race blue, red, dark gray, and black raven with an SRP of PHP 112,900.
The new MIO Aerox S comes in black raven color with an SRP of PHP 132,900.
The new MIO Aerox and MIO Aerox S are available at YZONE, the Yamaha Flagship Shop, and at Yamaha Rev Zones and 3S Shops nationwide. For more details visit Yamaha-motor.com.ph.