For Honda Philippines Inc. (HPI), the country's No.1 motorcycle manufacturer, strengthening bonds of friendship and bringing people safely together are some reasons that make motorcycles fun!
Motorcycles have become essential in the new normal as a mode of transportation, making travel convenient and safe. In addition, despite the restrictions, being part of the motorcycle community allows riders to meet new people and establish camaraderie.
Honda shares some instances where connections between motorcycle riders have allowed riders to help themselves and the community, reaffirming the spirit that makes motorcycles fun.
Motorcycle Clubs
The number of motorcycle riders in the country has grown astronomically through the years, producing numerous motorcycle clubs in different parts of the country. The clubs help riders share tips and tricks for their rides, build relationships through their shared love for motorcycles, and help communities through charitable works.

Despite the pandemic's restrictions, motorcycles have helped riders build a sense of community without worrying about getting sick as they are able to maintain physical distancing. At the same time, their safety gear also offers protection from possible contact from the virus.
On a motorcycle, you can safely ride solo, while still enjoying the friendship of riding buddies who can be relied on for support through thick and thin. Riding solo does not mean you have to go through every hardship alone.
Social Media
People compelled to stay at home can get their daily needs without going out and risking their own safety through delivery couriers from food delivery apps and e-commerce websites. Even for people without access to delivery apps and websites, motorcycle riders are able to provide essential services through social media and the riding community.
Through Bayanihan groups and by-n-sell pages on social media, motorcycle riders help local microbusinesses deliver homemade food or sell other items. They also assist people who need essentials like milk for babies, or those who need to pickup products purchased online. Riders have become the go-to couriers for the community, further expanding their connections and relationships.
Social media has also helped riders stay in touch with their motorcycle groups through online updates and to schedule meetups and organize charity work.
Before the pandemic, HPI used to hold Riders' Conventions around the country, but since this is currently not recommended, riders can join motorcycle clubs like Honda Genio Club of the Philippines, Honda Supra GTR150 Philippines, Honda AirBlade150 Team Red, AirBlade Riders Club Philippines Inc., and other local Honda clubs.
Honda recognizes the importance of motorcycles in people's lives as an investment and as an instrument to help each other and further grow the community, especially during these times of uncertainty.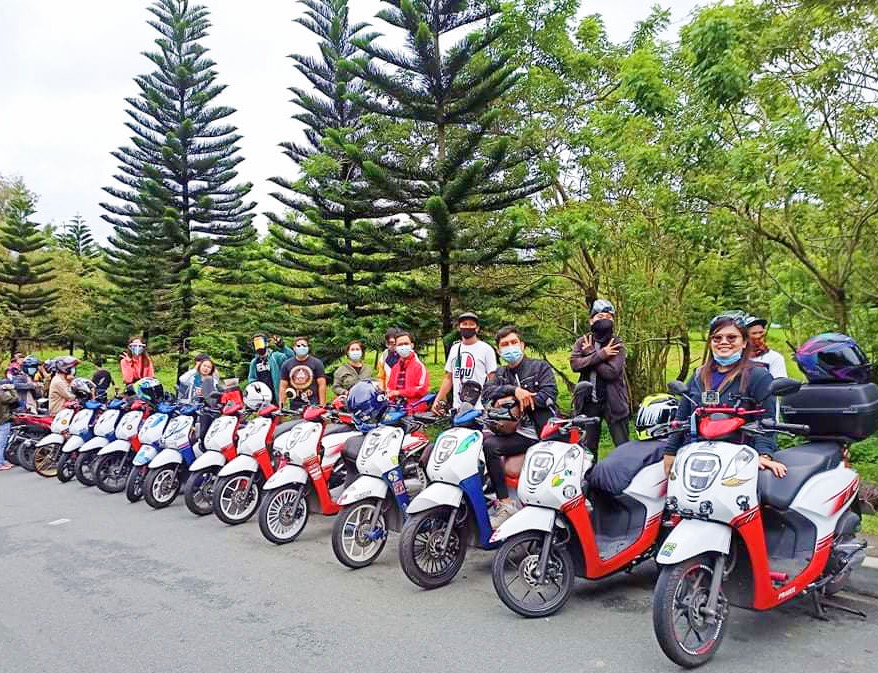 Explore more from Honda and its wide array of motorcycles. For more details about Honda products and promos, visit the website www.hondaph.com and follow their Facebook and Instagram accounts. Contact numbers are (02)-8581-6700 to 6799 (landline) and 0917-884-6632 (mobile).