We once again find ourselves behind the wheel of Honda's highly successful seven-seater BR-V, and this time, we get to do an in-depth review. I have to say, we can't seem to get tired of taking this baby out for a spin.
Design: 4.5/5.0
Drivers who are no stranger to Honda's line-up might see the BR-V as a sportier version of the Mobilio. This is more apparent on the inside, from the steering wheel all the way to the backseat.
Sharing design DNA in this case isn't a bad thing. It keeps the Mobilio interior's comfort and practicality, and puts it into a fiercer outer shell. The BR-V has sportier lines, a robust grille design, higher ground clearance (201 mm), and 16-inch alloy wheels. It's a solid-looking SUV.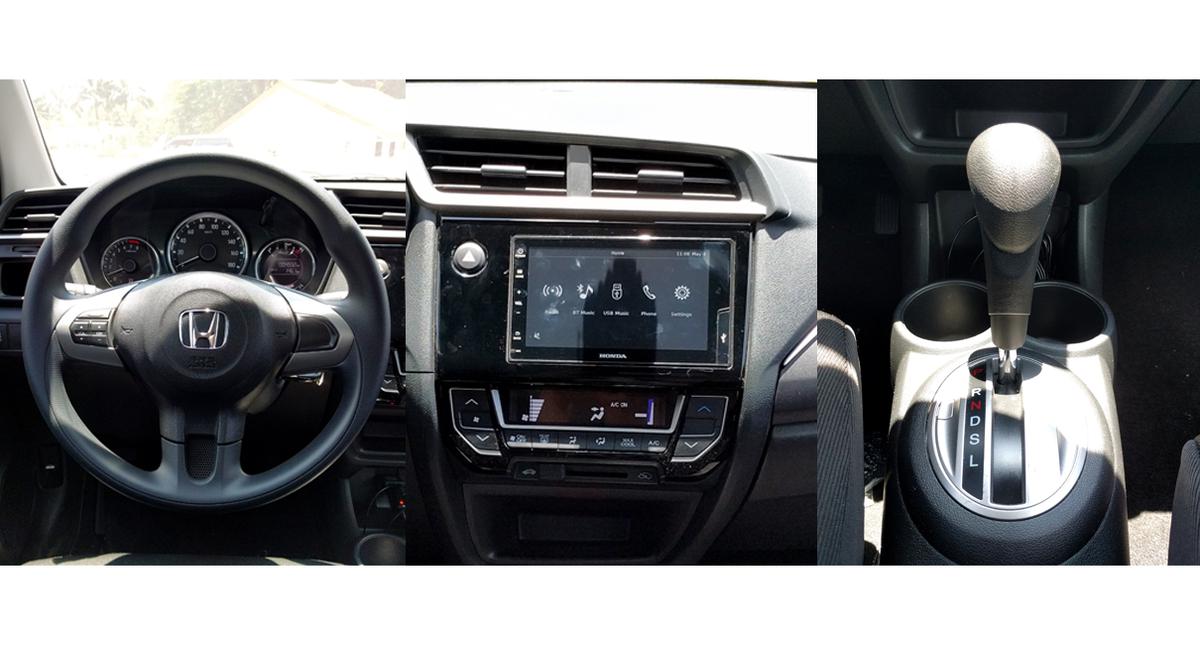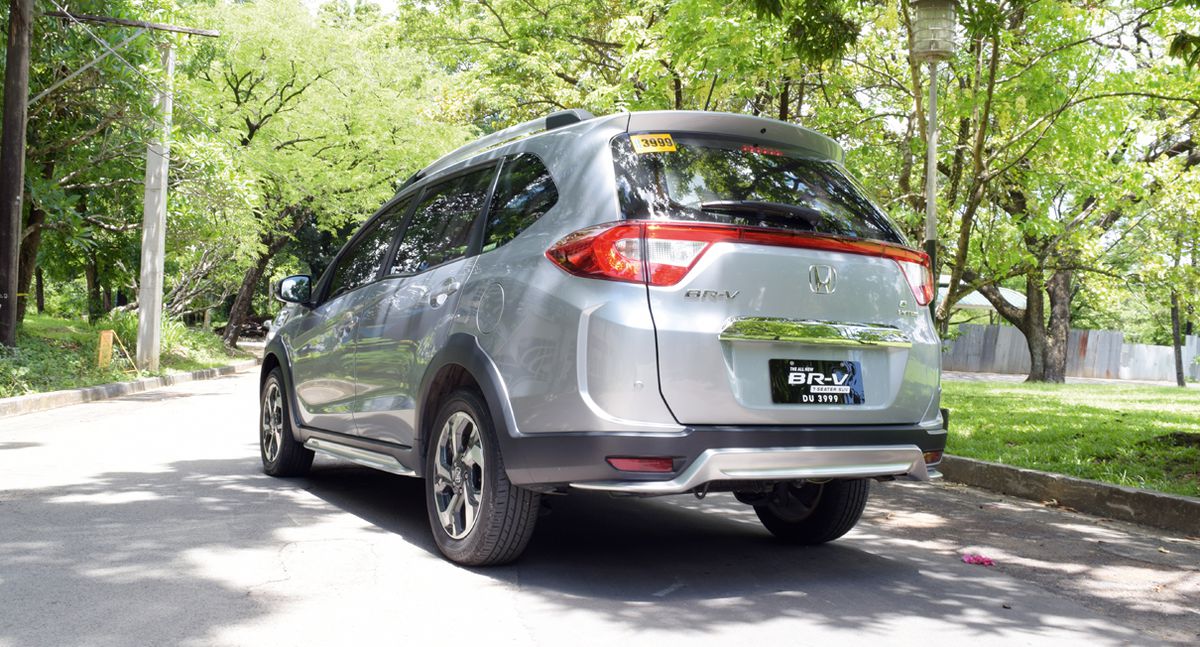 Hardware: 4.0/5.0
The BR-V runs on a 1.5-liter, single overhead camshaft, i-VTEC four-cylinder engine with 16 valves, similar to what you would find in a Mobilio or a City. It produces 120 PS of power at 6,600 rpm and a maximum 145 Nm of torque at 4,600 rpm. It is Euro 4 emissions rating-certified, coupled with a fuel tank that's able to hold 42 liters of petrol.
The engine works with Honda's Earth Dreams continuously variable transmission (CVT) technology which automatically adjusts the transmission into very precise gears depending on the speed and direction of the vehicle, and on the surface it is driving on.
The BR-V's suspension is a combination of a MacPherson strut for the front and a torsion beam for the rear. The brakes, on the other hand,
are ventilated discs for the front and drum brakes for the rear.
For creature comforts, the BR-V's offerings are standard. You have adjustable seats, strong air-conditioning, and a good amount of slots and compartments to hold stuff in. It has a seven-inch touch screen console for its four-speaker audio system. As the name suggests, only Navi variants of the SUV have GPS capabilities. The audio system supports Bluetooth, USB, and auxiliary connections.
User Experience: 4.5/5.0
The BR-V is designed for the quintessential Filipino family that regularly shuttles multiple people, adults and children across the city, and on the weekend goes out of town for a quick getaway from the hustle and bustle. And for what it was designed for, it's quite perfect.
Since the car is pretty much a "Mobilio Sport," the interior feels the same, meaning it has ample leg room in the first two rows, but the third may feel somewhat cramped—best to leave those seats for the kiddies. Luggage space is pretty decent and will be enough for a few days away.
As I've said before, I am a fan of CVT, especially Honda's version of it. While classicists find it not particularly exciting, I see its "basic-ness" as a good thing. It's an everyday SUV—and you would want the comfort and efficiency of a CVT as you ply the rage-inducing Metro Manila on a rush hour.
With the SUV's intuitive transmission and excellent handling, the BR-V can quickly transition from the short-distance, turtle-paced streets of Metro Manila to the high and winding roads of say, Tagaytay or Tanay. And even with the suspension setup, hitting bumps doesn't feel as stiff as one would expect from a torsion beam.
Don't expect to win any races on a full load while going up an incline, though. But then again, this wasn't meant for a mid-life crisis rush of adrenaline. It's a good, versatile family car that coasts comfortably through life. What a vision.
Value: 5.0/5.0
Starting at below a million bucks (PHP 989,000 for the 1.5 S CVT), the BR-V is an extremely affordable SUV that carries Honda's mark of quality. People looking for a nice family car could not do much better than this.
What's Hot:
– Affordable quality seven-seater
– Intuitive CVT
What's Not:
– Third row's a bit cramp
Bottomline:
Like a good pint of lager, we find more and more good things to say about the BR-V after each sip. Third time's the charm indeed.
Also published in GADGETS MAGAZINE June 2017
Reviewed by Robby Vaflor with Marisa Consuelo • Photos by Theresa Eloriaga