It seems that the world's leading manufacturer of DSLRs turned one of its retro camera into a flash drive.
Based on the company's 1950 rangefinder model Canon IV SB, this retractable flash drive measures 2.8 x 1.4 x 1.x inch and stores media files up to 8 GB. It's also compatible to both Windows and Apple devices that enables users to share various files like precious photos safely and conveniently. Made of metal and plastic, this adorable USB drive also includes a removable lens which mimics the real vintage camera.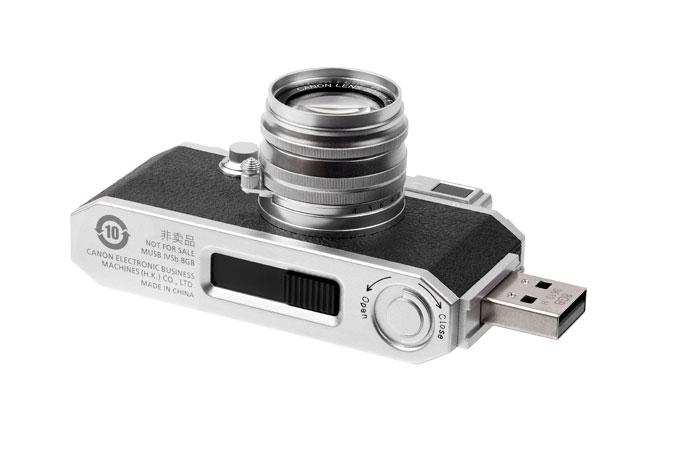 To give you a brief background, the Canon IV series were produced in the early 1950s before its successor, the Canon V, came in the market. The previous camera model is compatible with Leica screw mount lenses.
This limited edition flash drive is now up for sale through Canon's website for $80 or approximately PHP 4,061 when directly converted.
Source: The Verge