Seeing the important roles played by policemen, volunteers, and rescuers especially now as we move forward to the point of post-pandemic recovery, Japanese brand Panasonic Energy Batteries gave a boost to the members of the Philippine National Police (PNP) and the Philippine Rescue Volunteer Association (PRVA) by donating long-lasting, Japan Quality batteries to make them more equipped for their day-to-day duties in the community.
Providing both non-rechargeable and rechargeable batteries, Panasonic Energy Batteries gave these modern-day heroes a boost by sending batteries to power the devices they use in the field such as flashlights and battery-operated radios; as well as the microphones, wireless keyboards, and Bluetooth mice for information dissemination.
Policemen's Trusted Allies
For the policemen at Camp Crame, Panasonic Energy's batteries have always been an essential part of operations, from within the walls of their offices and precincts to the smallest communities they reach while performing their responsibilities.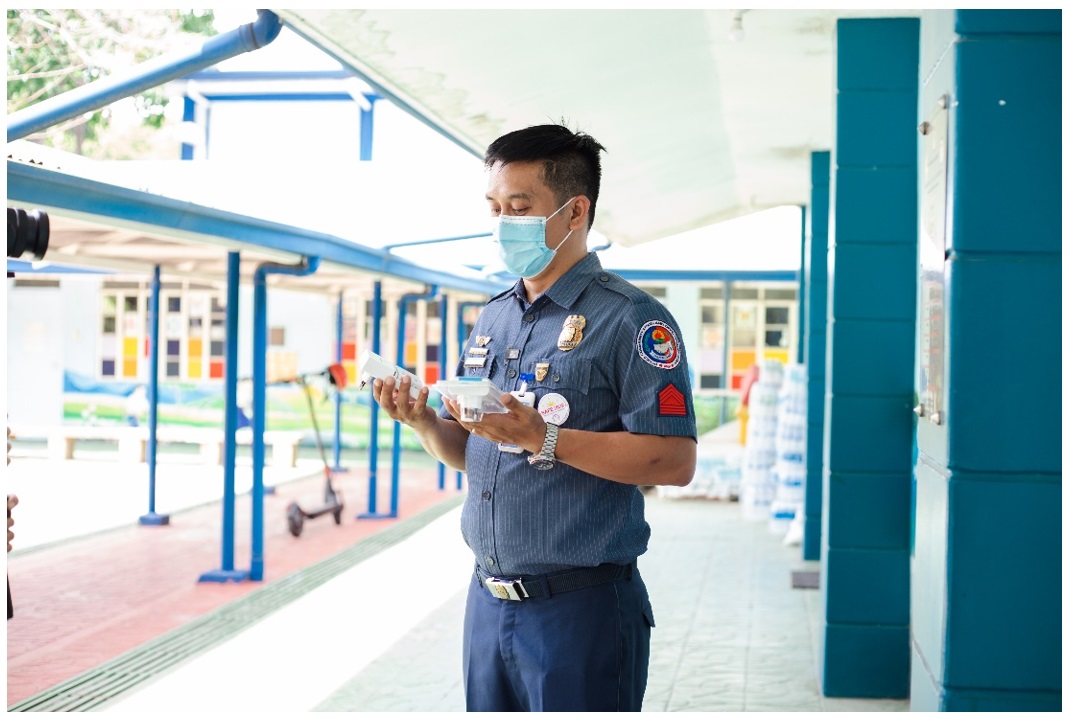 "We've been using eneloop ever since because we really trust the capabilities of eneloop, especially when using microphones. We always use microphones at the stations whenever there is information that must be disseminated in the communities. We use a mic to have wider coverage in informing the public," said Police Master Sergeant (PMGSg) Paul Jeorge H. Rolle as he and his colleagues at the PNP-Police Community Affairs and Development Group received the new sets of eneloop with charger, together with boxes of dry batteries.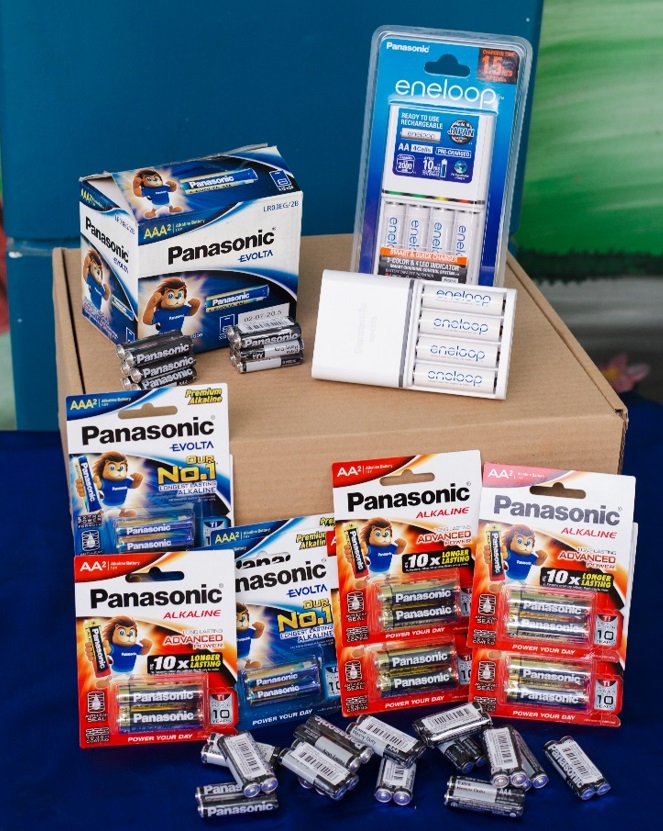 Panasonic Energy Batteries are classified into two types. First, the rechargeable batteries include eneloop and eneloop pro which have extra-long lifespan and reusability, are environment-friendly, and can be recharged 2,100 times. Second, dry batteries such as Evolta, Alkaline, Manganese, and Lithium Coin are known for their high performance on low-drain and high-drain devices, having smart anti-leak protection, and chemicals that are non-toxic and safe.
Receiving the dry batteries, Patrolman Jonel Jarabe expressed gratitude saying these are perfect for long-lasting fieldworks, "Our flashlights are battery-operated and we know that it's long-lasting when we say Panasonic. Our fellows in the offices also use these batteries for their wireless laptop mouse. And we also use these on battery-operated radios which we use to communicate with each other in far-flung areas where mobile phone signals are very weak." Moreover, they are also confident about the promise of safety and quality.
Rescuers' Reliable Partners
As small as they are, long-lasting, Japan Quality Panasonic Energy Batteries play a big role during accidents, disasters, and calamities; which are made even worse when they happen in the middle of the night.
Founder and President of the Philippine Rescue Volunteer Association (PRVA), Jose Michael S. Oloris shares how Panasonic eneloop batteries are helpful in times of emergency or calamities.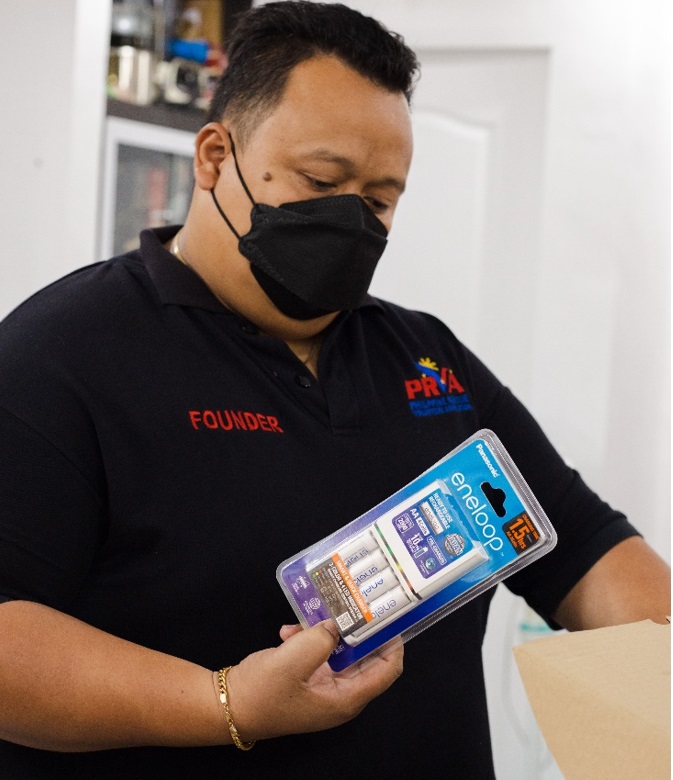 "PRVA kasi is more on [conducting operations during] disasters, [doing] rescue, [responding during] fire," PRVA Founder and President JM Oloris noted. "Most fire incidents, emergency cases, and vehicular accidents happen at night because the streets are dim. Fire can also happen in the wee hours of the night that's why it's very dark. Flashlights are very useful to us in ensuring our safety, as well, when entering dark areas."
Because of this, using rechargeable batteries like eneloop makes a lot of difference and keeps them more equipped during search and rescue operations and even for medical missions.
Just like Japan Quality batteries, passionate PNP and PRVA members also have long-lasting "power", tirelessly ensuring safety and saving the lives of the people who need them. And Panasonic is one with all the Filipinos who power their day not only for themselves but for the nation, as well.
Choose Japan Quality Panasonic Energy Batteries to #PowerYourDay. Follow Panasonic Philippines on Facebook, Instagram, and YouTube, or visit the website to know more.
---
[SS1]Same comment